Several years ago I got the idea to try vacuum-packing chopped romaine lettuce inside Mason quart jars. As it turned out, the cut lettuce stayed fresh, with no brown edges, for up to 10 days.
This discovery changed my eating habits. It also inspired me to start a blog in 2009 so I could share my version of "Salad in a Jar" (as my co-workers called it back then), along with other secrets I've learned as a home economist.
Here's a sampling of the many and varied kitchen secrets you'll find here:
More about me…
As a farm kid, I learned to cook in 4-H. Entering food contests in the local county fair and the Indiana State Fair honed my obsession with equally-sized cookies among other things.
I went to college in Oklahoma where I received a degree in Home Economics. Soon thereafter, I married a Texan. That move guaranteed I would be a life-long resident of the Lone Star state.
As a home economist, I've held several different positions: hospital kitchen technician, kitchen supervisor at a luxury health spa (the Greenhouse), county extension agent associated with Texas A&M, part-time sales for some large appliance companies, and a research and development job with Pizza Inn.
My obsession with small kitchen appliances started early in my home economics career. I taught Panasonic and Amana microwave cooking schools and demonstrated Cuisinart food processors when they were just coming onto the market. In addition, I love bread machines, vacuum-pack machines, blenders, slow cookers, and pressure cookers.
I've been playing with these modern gadgets for years and long ago quit using them in traditional ways. Vacuum-packing romaine lettuce in a Mason jar is just one example.
As a retired ultrasound technologist (my second career), I have plenty of time for cooking, blogging, Bible Study Fellowship, and my 5 grandkids. They all live locally. Thank you Lord!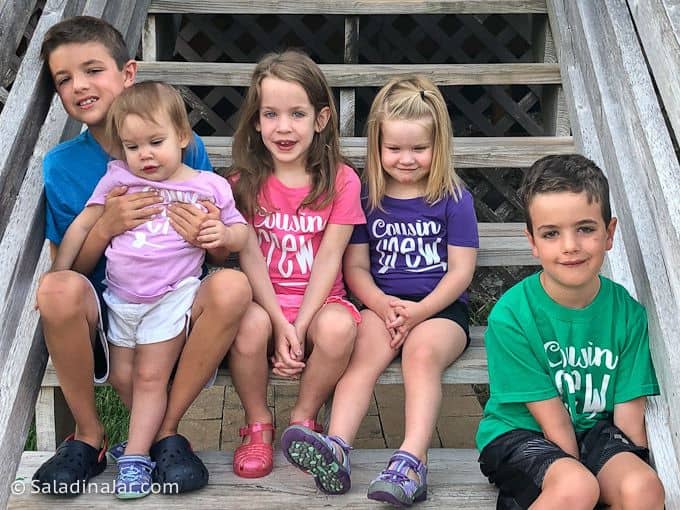 Thank you for visiting my website. I love reading your questions, polite comments (especially with ratings), and new kitchen secrets.
Contact Me
If you prefer not to use the comment boxes, email me at paulaatsaladinajar.com. I look forward to hearing from you soon.
Blessings,
Paula
p.s. You can read my privacy policy here.