Preview: Chicken Pesto Pizza is a family favorite because it's so easy and something a little bit different. Use pesto instead of pizza sauce. Then top with the usual Mozzarella and chicken chunks. Garnish with fresh cilantro.
Does homemade pizza seem like too much trouble? I understand. If it's the crust that gives you heartburn, consider buying the dough. If it's preparing a bunch of ingredients, this recipe may be for you.
Use leftover rotisserie chicken or any other sliced cooked chicken you have on hand. Use jarred or homemade pesto sauce instead of pizza sauce (any flavor). It's a nice variation that's not too out there but tastes delicious.
This recipe was first published back in 2014. The original post is now a separate list of secrets for making the best homemade pizza without a baking stone.
Got you covered on the pizza dough.
Need a good pizza dough recipe? Try my favorite pizza dough or this whole wheat pizza dough recipe — a clone from California Pizza Kitchen.
Both recipes are written to be made in a bread machine. However, you can also use a food processor, stand mixer, or make it by hand. Directions for this modification are included in the recipe notes.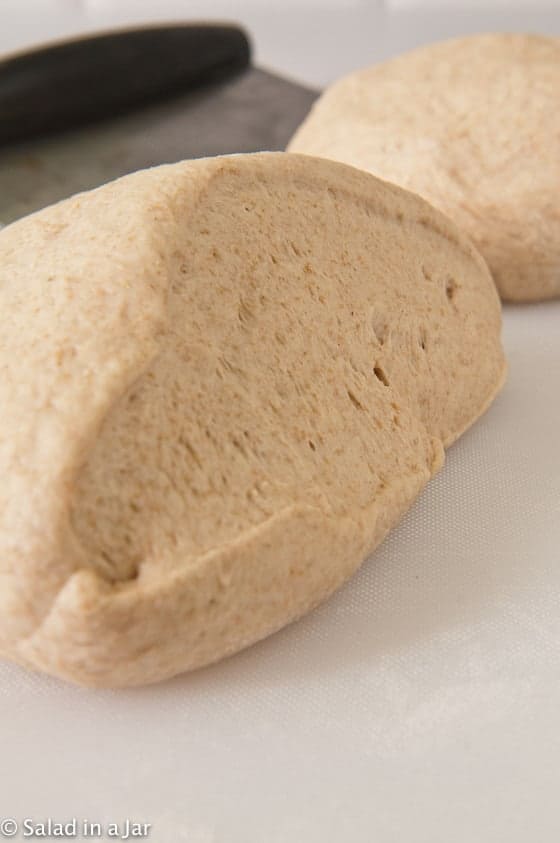 Don't have cilantro or green chile pesto on hand?
Use basil pesto instead. If you want to try this and can't find cilantro or green chile pesto, try making it here. It's not difficult. Basically, you substitute cilantro for basil.
Just like basil pesto, cilantro pesto is versatile. Use it in salad dressings, over pasta, or as a spread on hot French bread.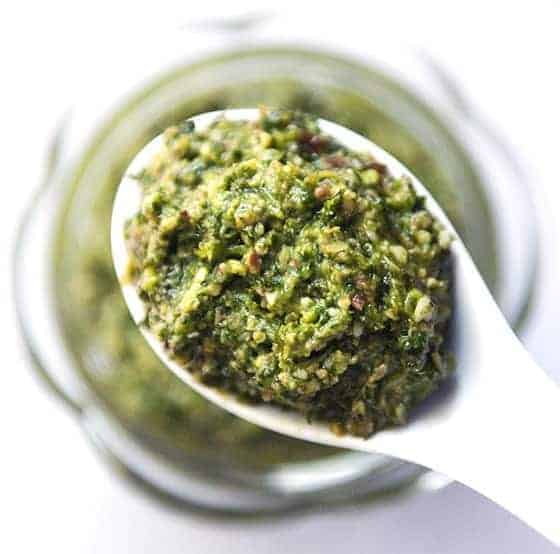 If you enjoyed this recipe, it would help others and me if you gave it a five-star rating inside the recipe card below. 🤩 No comment required. Thank you.

Hope to see you again soon!
Paula
p.s. Questions or suggestions? Please email me: Paula at saladinajar.com.