Have you missed any of these favorites from this blog, pinned and re-pinned on Pinterest this year? In order of popularity, I have gathered them here in this 2012 Review: Top Six Pinterest Favorites from Salad in a Jar.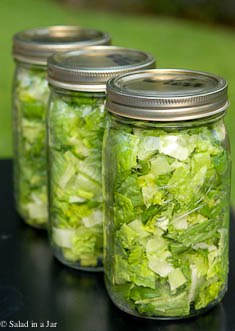 If your clothes feel tight and your pocket-book thin, the new year might be a good time to give this money/calorie-saving technique a try.
Check out the comments on this post for some delicious-sounding variations. The guys seem to really like this one.
Many pinners have renamed this "Baked Spaghetti." But it's so much more.  A layer of cream cheese in the middle and onion rings on top make this spaghetti memorable.
A quick snack to eat by itself or pour over your oatmeal or ice cream. Makes a good "apple bueno" too.
A special dessert for a special occasion. Small portions make tarts easy to serve to a crowd. 
This old favorite gets a redo with no help from Campbells.
Be sure to follow me on Pinterest (see button below) if you want to see what catches my attention here lately.
Happy New Years and may God bless you richly in 2013. pr