Some of my favorite blog posts are collections of things people really like and recommend, especially those having to do with the kitchen and/or cooking. I often see something I want to try. With that in mind, here are my own My Top 9 Kitchen Finds of 2017. You might even get an idea for a stocking-stuffer.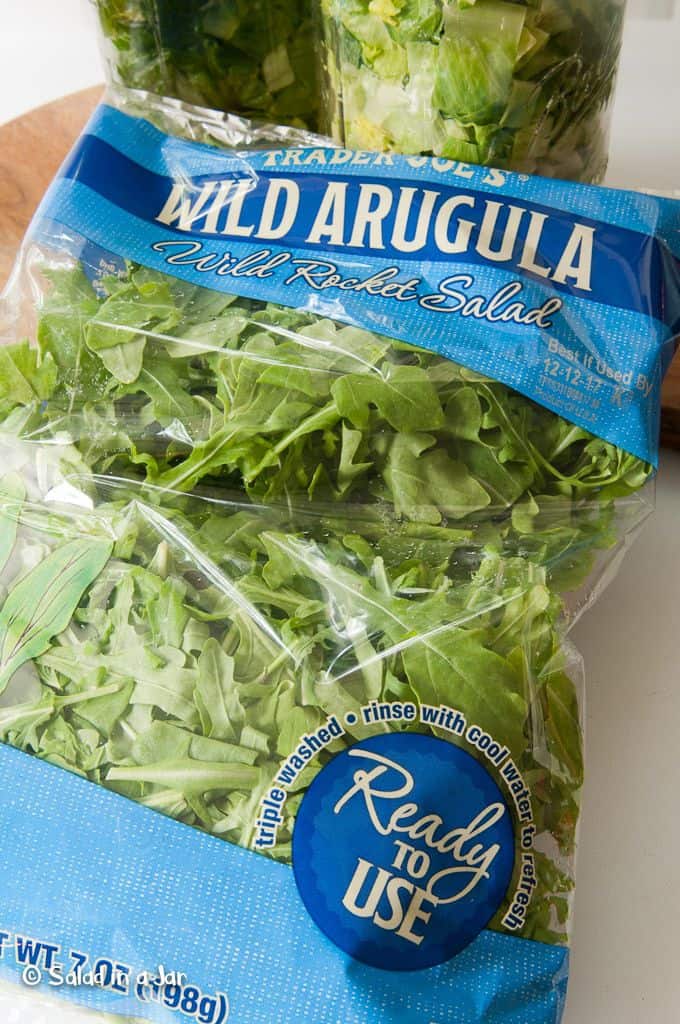 Somebody asked me the other day what is the one thing I like to buy most at Trader Joe's? This wild arugula was my answer. It only costs $2 and lasts me a week. In fact, I always buy two bags because the second will stay fresh through the following week.
Speaking of arugula, have you noticed that Winco and Aldi's no longer sell arugula by itself? It now comes packaged with spinach–and not very much arugula is even included. Who do I need to speak to about this injustice to my beloved arugula?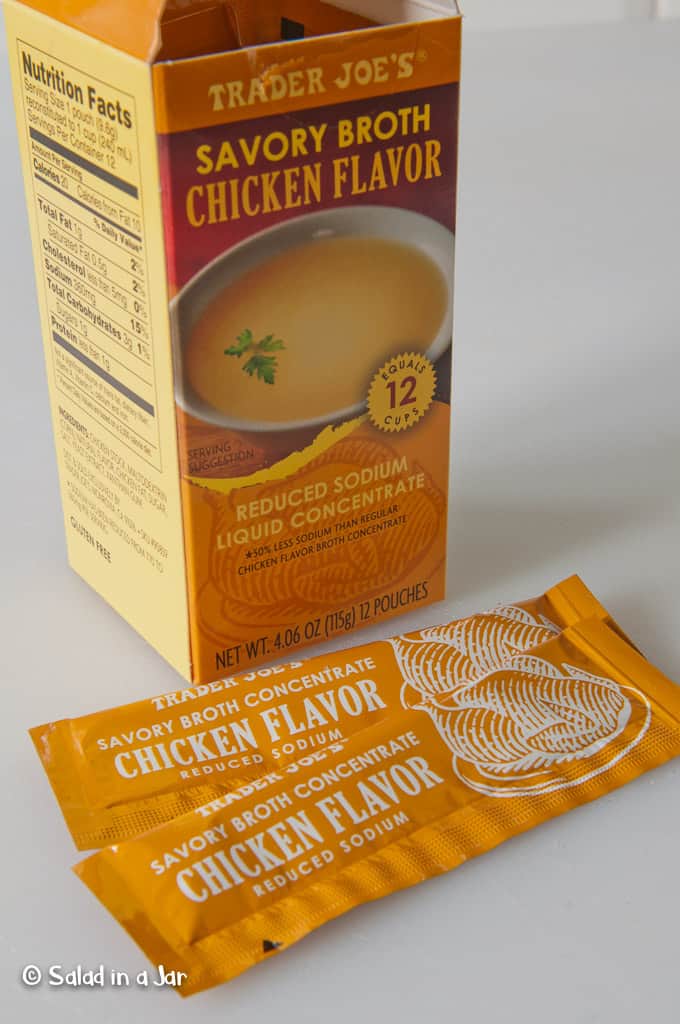 These cute little packets are a relatively new discovery for me. I've used the paste (you know, the kind you get at Costco or some bigger grocery stores) to make chicken broth for years, but this tastes better to me. One packet makes one cup. My favorite use is to add flavor and body to gravy (especially the grain-free type I now favor).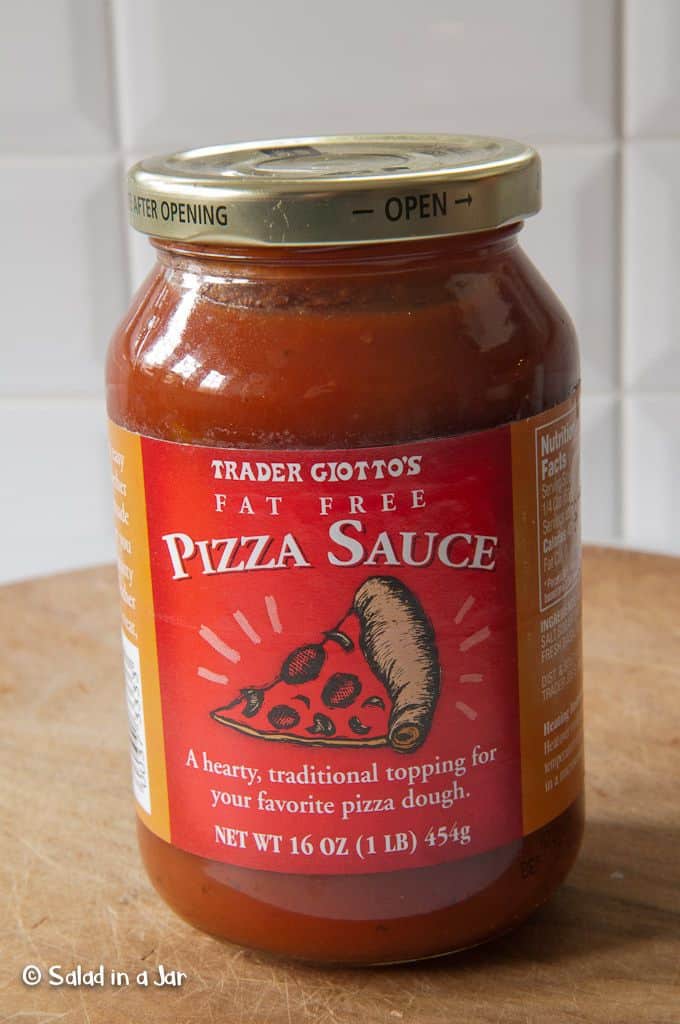 My daughter-in-law lived in NYC for three years and did most of her grocery shopping at Trader Joes. This is one of her favorites and I agree. She claims the fat-free is better than the regular pizza sauce so I just stick with the fat-free.
It's stevia without the bitter aftertaste so many of us sugar addicts eschew. First, I fell in love with Better Stevia but it's expensive at Sprouts. A similar product at Trader Joe's is much more affordable so their stevia packets have become a permanent fixture on my shopping list.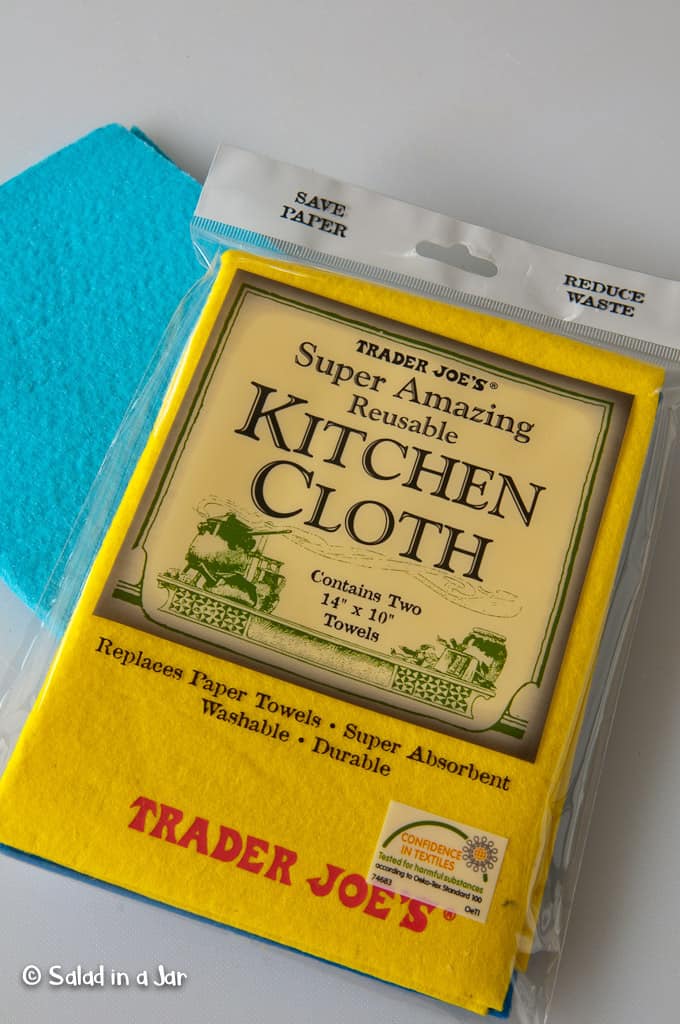 These are my new favorite kitchen cloths because they rinse out easily, are absorbent, and dry SUPER-FAST which means they don't smell. They're cheap enough to buy several ($3 for two).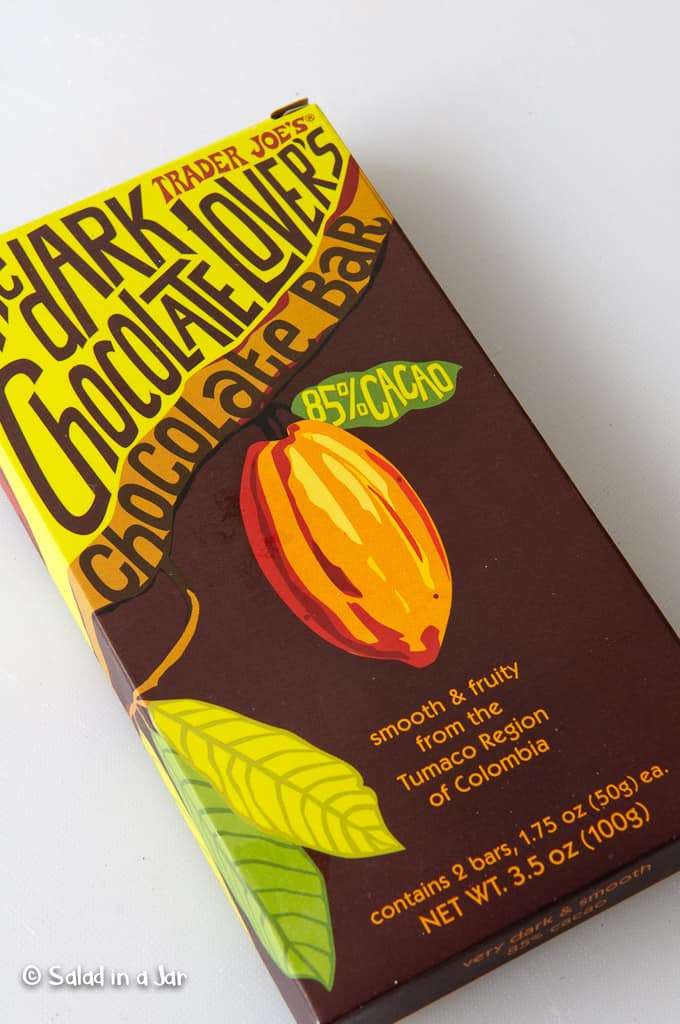 I haven't tried every chocolate bar sold at Trader Joe's, but after I tried this one, I was completely satisfied to stop experimenting. The "fruity" factor referenced on the package is a good distraction from the lack of sugar. This is a surprise because I do not like chocolate and fruit together in general. Chocolate-covered cherries? No, thank you. But the fruitiness here is quite subtle and adds character. Chopped up roughly, this chocolate is perfect in my Low-Carb Chocolate Chip Cookies. I also like to sprinkle shavings over homemade peanut-butter yogurt.
My sister bought me this smart-looking soup ladle from Le Creuset last summer. I liked the color but didn't get it at first. Then I tried it!  Oh my goodness. This might be my very favorite new find of 2017. See the red part on the dipper portion? It's soft and moldable so you can get into the corners of the pot. Whoever thought of this was a genius. Love it.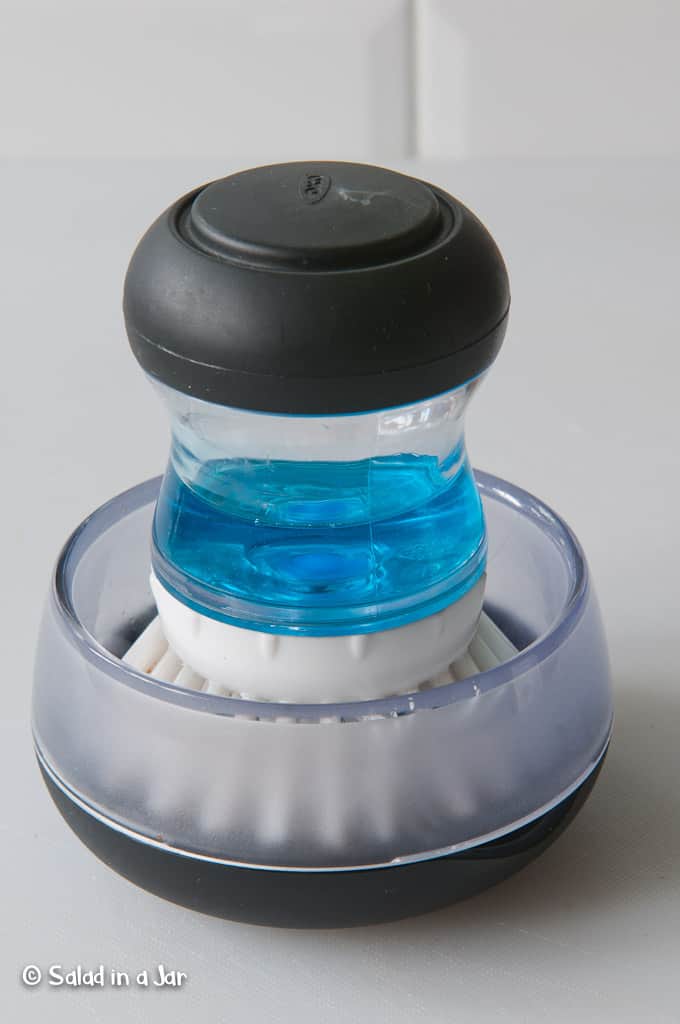 My sister Bonnie also introduced me to this adorable little palm dish brush by OXO. It is the bomb! It sits on my sink and looks good doing it. Not grungy or smelly at all. Disassembly is easy. The brush twists off and goes into the dishwasher, and the base that serves to catch water drips comes apart and also goes into the dishwasher when needed. This scrubber is perfect for items that should be washed by hand, e.g. good knives, cookie sheets, or certain skillets. It's also a good soap holder so you don't have to set the detergent bottle on the counter.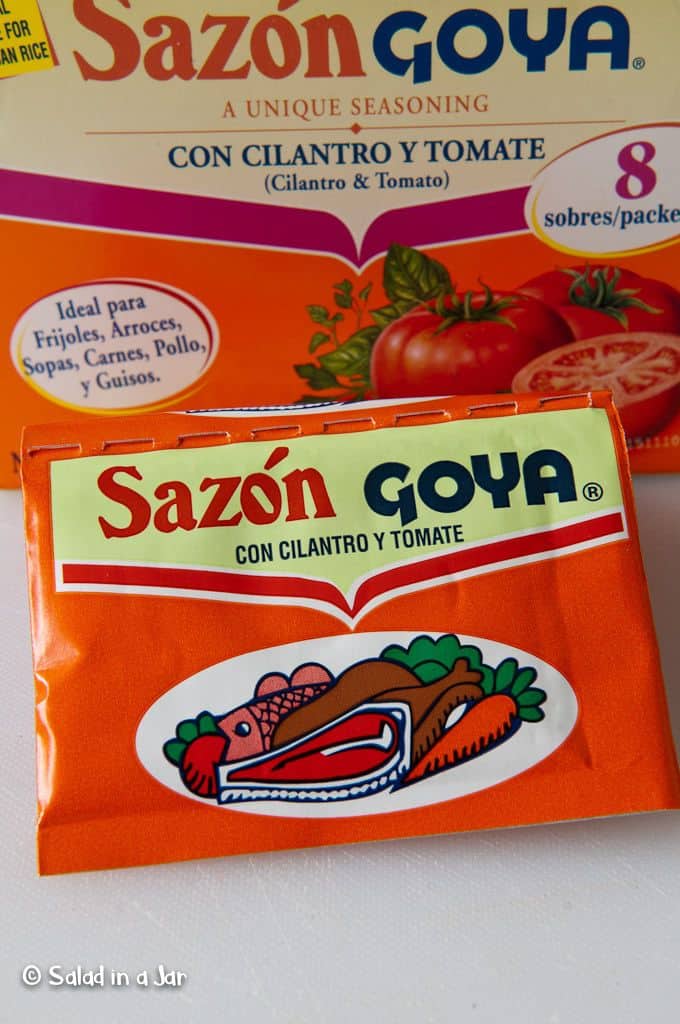 I debated whether to include this cilantro and tomato-dried seasoning by Sazon Goya because of the high salt content, but it makes the easiest Mexican rice ever and I love it in this easy Baked Chili Relleno Pie. Ever since a clerk at my local Krogers supermarket told me about it, I keep it in my pantry.
(By the way, this is not a sponsored post. Nobody is paying me anything to talk about any of these products.)