Preview: This almond bear claw recipe is a sweet yeast roll topped with icing and almonds. Mix with a bread machine or stand mixer.
The dough for these bread machine bear claws is richer than the average cinnamon roll. Sour cream is the secret ingredient.
They are fun to put together and a little something different to put on a brunch or breakfast table without being weird.
Bonus: It's easy for kids to pick off the almonds if they don't want them. Or you could leave them off if you prefer.
This recipe was designed to be mixed and kneaded in a bread machine. No worries if you don't have one. See the recipe notes for how to use a stand mixer or make them by hand.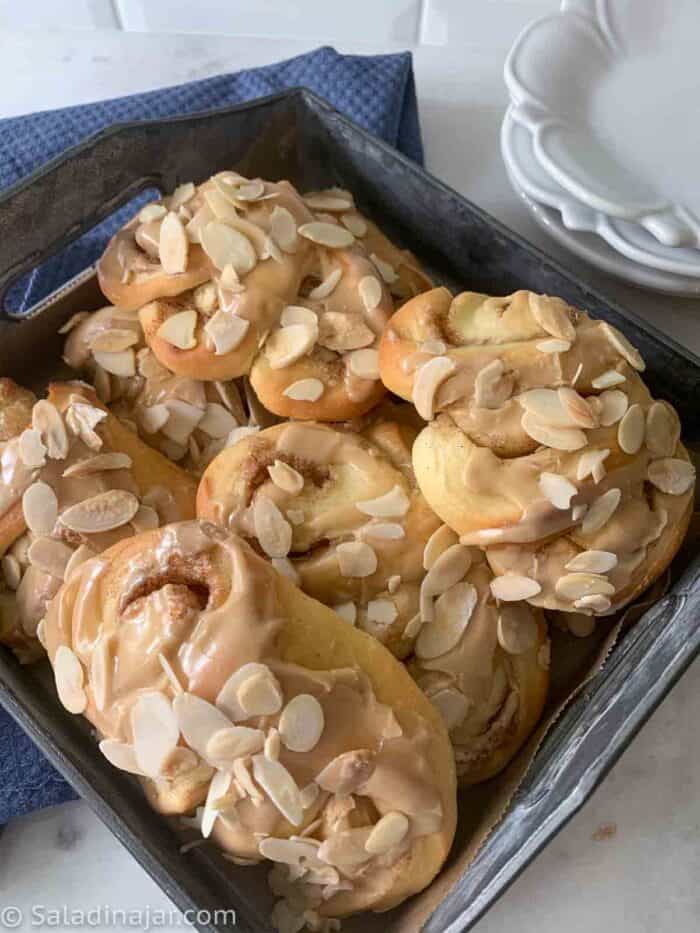 Recipe Inspiration
I adapted this Almond Bear Claw recipe from one of my favorite cookbooks, Grant Corner Inn Breakfast and Brunch Cookbook by Louise Stewart. I have yet to find a bad recipe in this little book.
At one time, one of my goals in life was to try every one of Ms. Stewart's yeast-bread recipes. Surely this would qualify me for a Nobel Peace Prize or something similarly lofty. In reality, it would probably land me a spot on The Biggest Loser.
Although they look complicated, these sweet bear claws aren't hard at all. Like most of my bread recipes, I make it in a bread machine.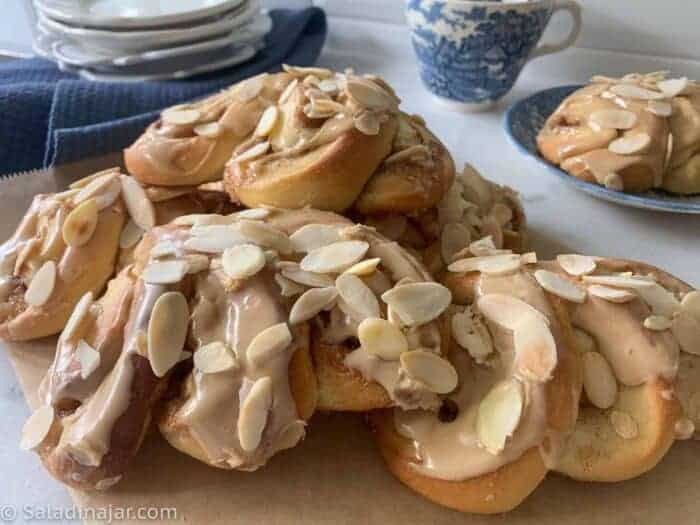 Ingredients and substitutions:
Flour:
Unbleached flour is best to make tender rolls. Bread flour and bleached all-purpose flour is a viable substitute.
You may need to slightly adjust the amount of flour. Check your dough about 10-15 minutes after you start the DOUGH cycle on the bread machine. Add more flour (or water) to correct the consistency of the dough.
Sour Cream:
Sour cream adds richness. Might as well go for it. Substitute full-fat unflavored Greek yogurt if you prefer.
Yeast:
The recipe is written to use instant or bread machine yeast.
If you want to substitute regular yeast for instant or bread-machine yeast, you must dissolve it first before adding to the dry ingredients. Stir it into about 1/4 cup of the lukewarm liquid called for in the recipe. Let sit for about 10 minutes. Add to other wet ingredients and then add dry ingredients. Proceed as directed to knead and shape the dough.
Almonds:
Use either blanched, slivered almonds or sliced almonds (the ones with the skin left on that you can barely see around the edge.)
A quick way to toast the almonds is to microwave them for a couple of minutes.
Can I make these pastries ahead of time?
Make the dough and form the rolls a day ahead of time. Cover with plastic wrap and store in the fridge overnight.
At least two hours before you want to eat them, take them out of the fridge. Cover with a tea towel. When rolls are warm and puffy, preheat the oven and bake.
How to roll out Almond Bear Claws: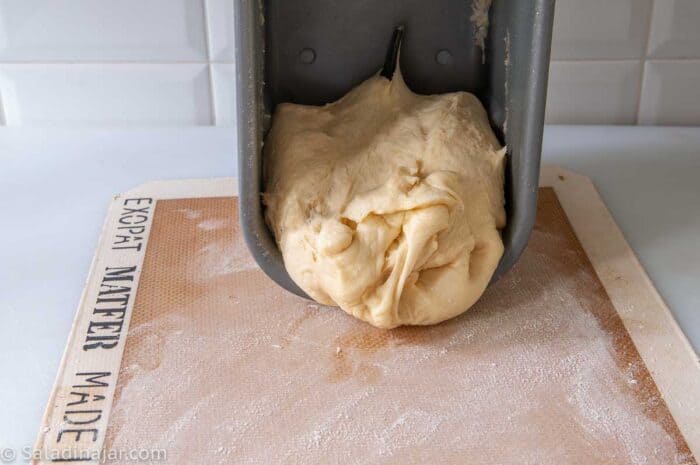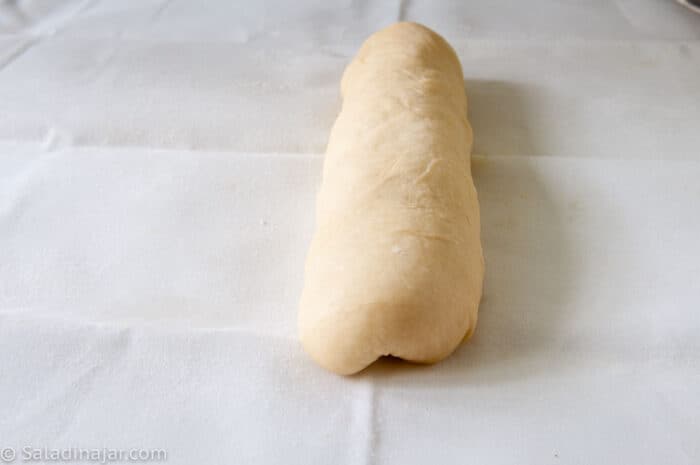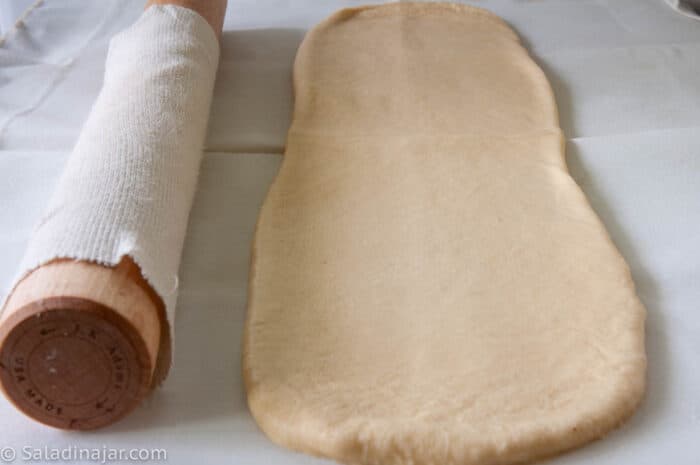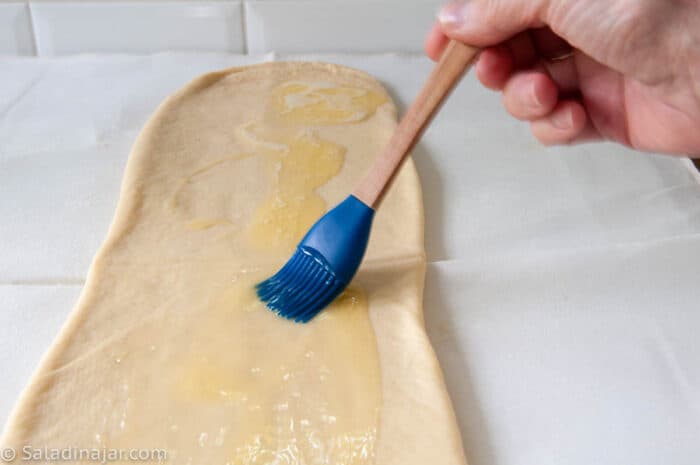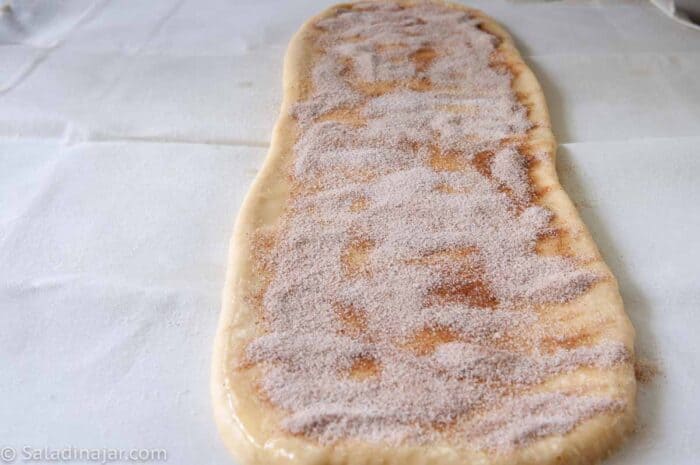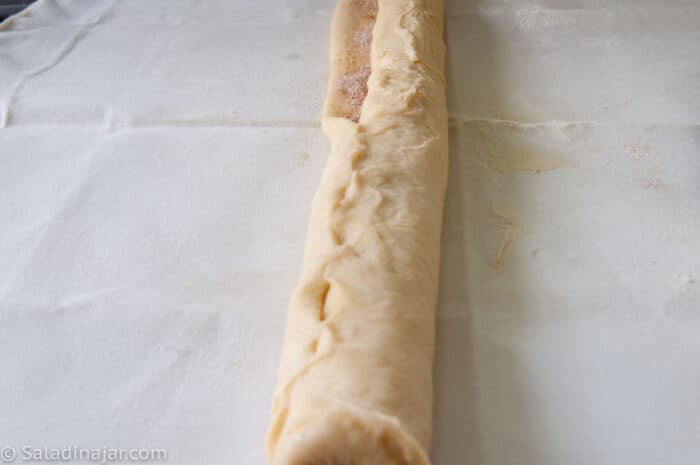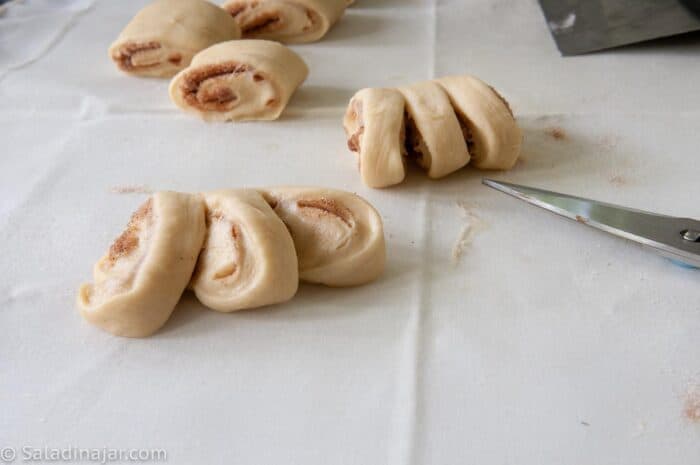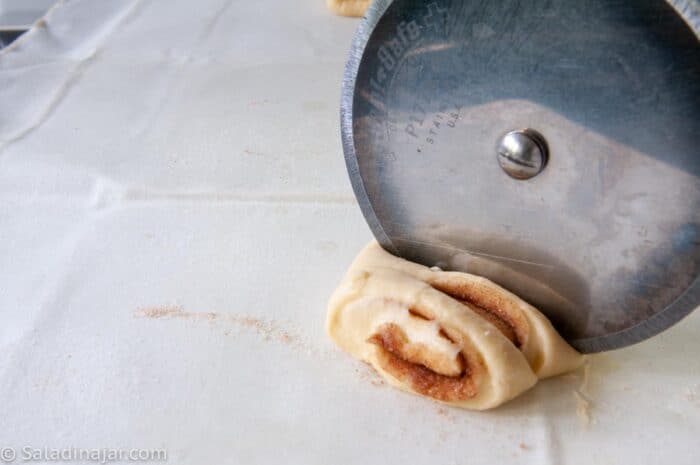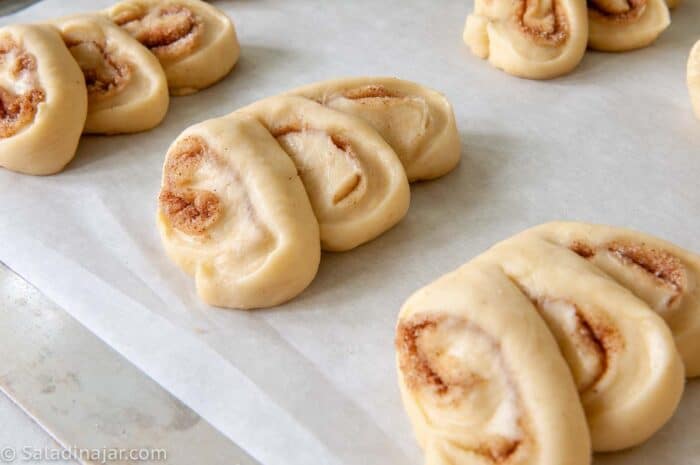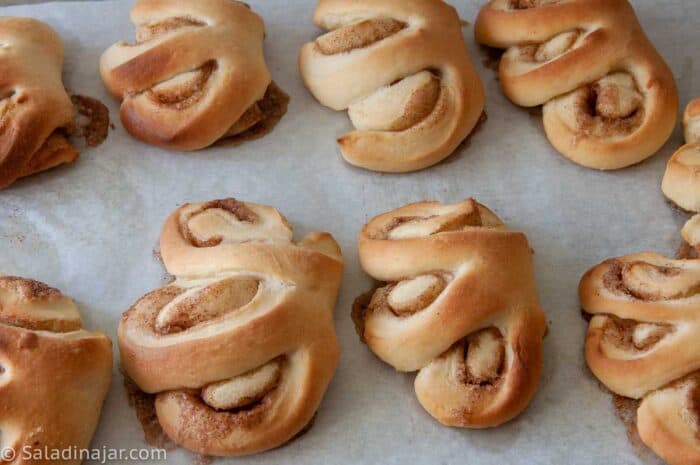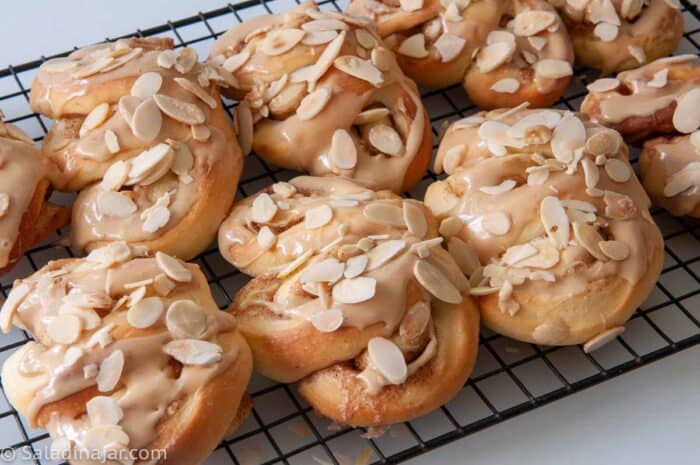 ---
If you like to make sweet rolls, check out these recipes:
---
---
If you enjoyed this recipe, it would help others and me if you gave it a five-star rating inside the recipe card below. 🤩 No comment required. Thank you.

Hope to see you again soon!
Paula
p.s. Questions or suggestions? Please email me: Paula at saladinajar.com.
---