Preview: This Wheat Berry Bread is a bread machine recipe for crunchy and earthy-tasting white bread with cracked whole wheat berries that add healthy fiber.
On the subject of wheat berries: I can picture my dad (an Indiana farmer) reaching his grubby hand behind him into the bin of the combine during a wheat harvest. He would pop a handful of freshly-picked wheat berries into his mouth and chew them like they were a fresh stick of Wrigley's Juicy Fruit.
Mind you, that wheat might have a few weed seeds and little bugs in it. But it was FRESH! Of all the times my dad and grandad tried to get me to follow their example, I just couldn't do it.
Take those same wheat berries and bake them up in this bread. Now I'm spitting out my Wrigley's and chowing down.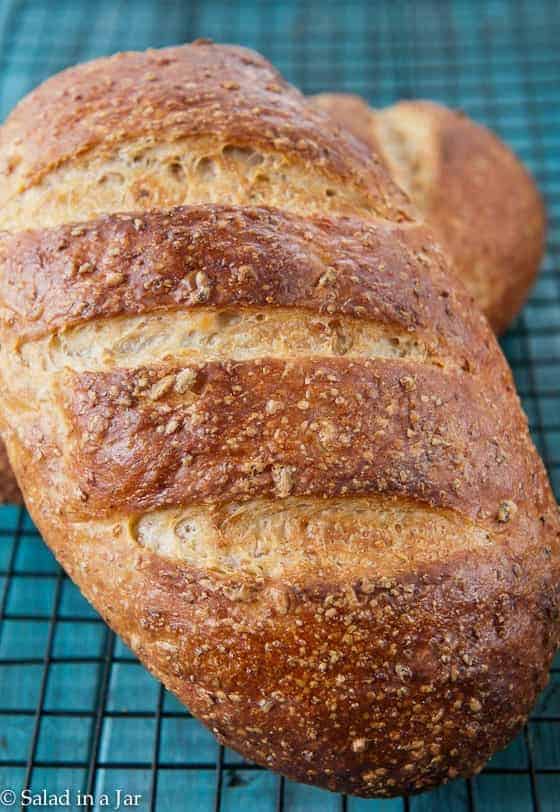 Cracked Wheat Berry Bread is a nubby, crunchy, and earthy-tasting white bread starring cracked whole wheat berries. Make it with a bread maker.
The addition of whole grains significantly increases the fiber and protein content. It also contributes to the taste and texture.
Wheat berries are inexpensive and well worth the trouble. They contribute extraordinary texture, flavor, and nutrition. You'll enjoy eating this loaf out of hand with butter or slice and toast it for sandwiches.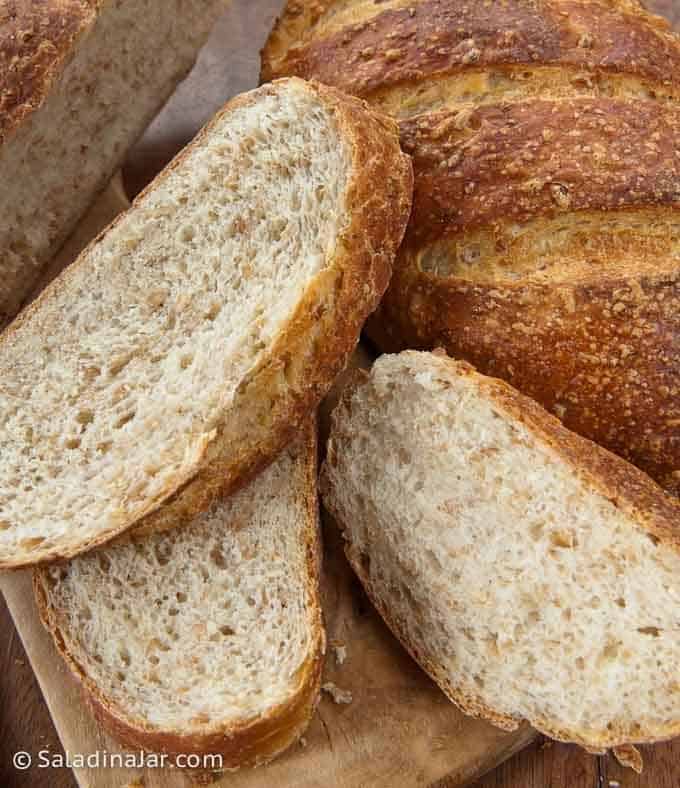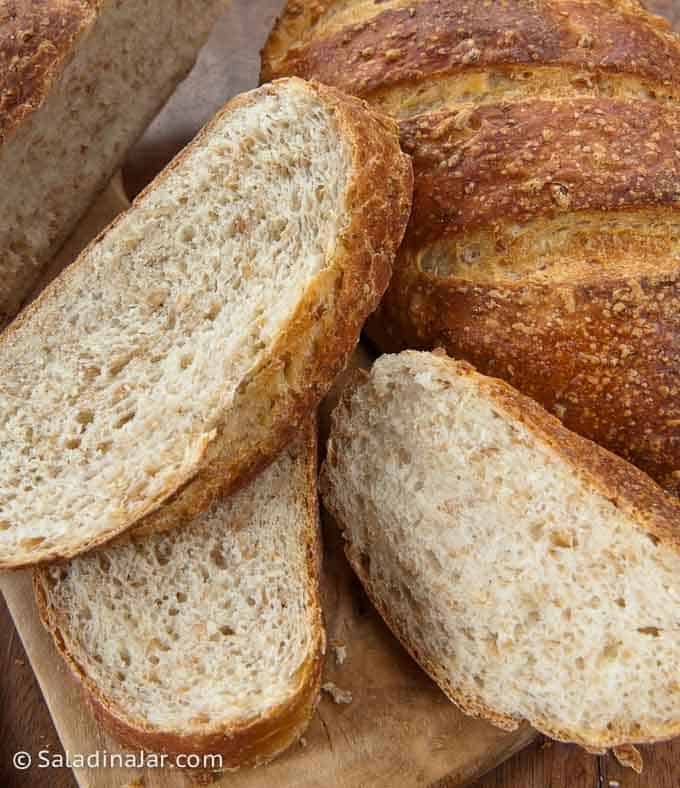 THE LOW-DOWN ON CRACKED WHEAT
#1
What is cracked wheat?
Cracked wheat describes an unprocessed wheat berry that has been chopped to make smaller pieces.
#2
What is a wheat berry?
A wheat berry is the original unprocessed whole grain form of wheat. A single wheat berry includes the bran, the germ, and the endosperm.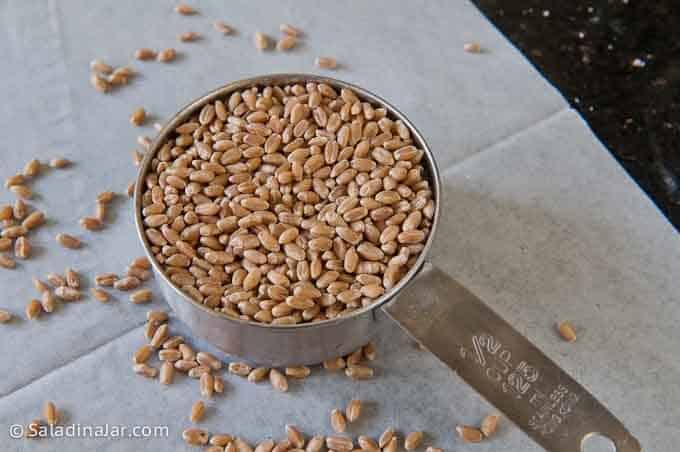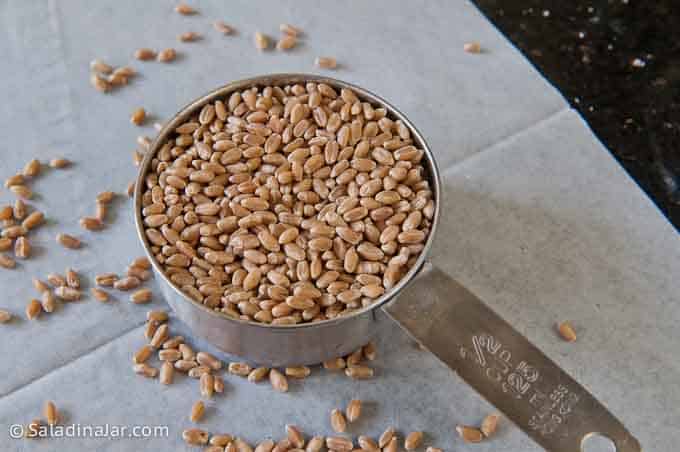 #3
Are cracked wheat and bulgur interchangeable?
Cracked wheat is technically uncooked. According to the NY Times, bulgur is steamed and cooked before packaging. It requires less cooking time. This recipe specifies raw wheat berries.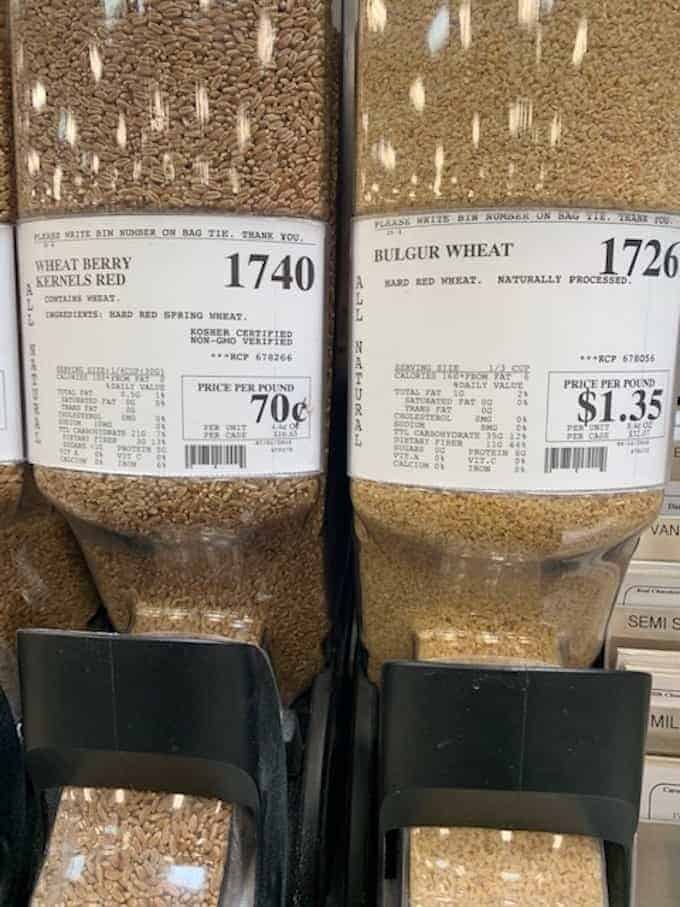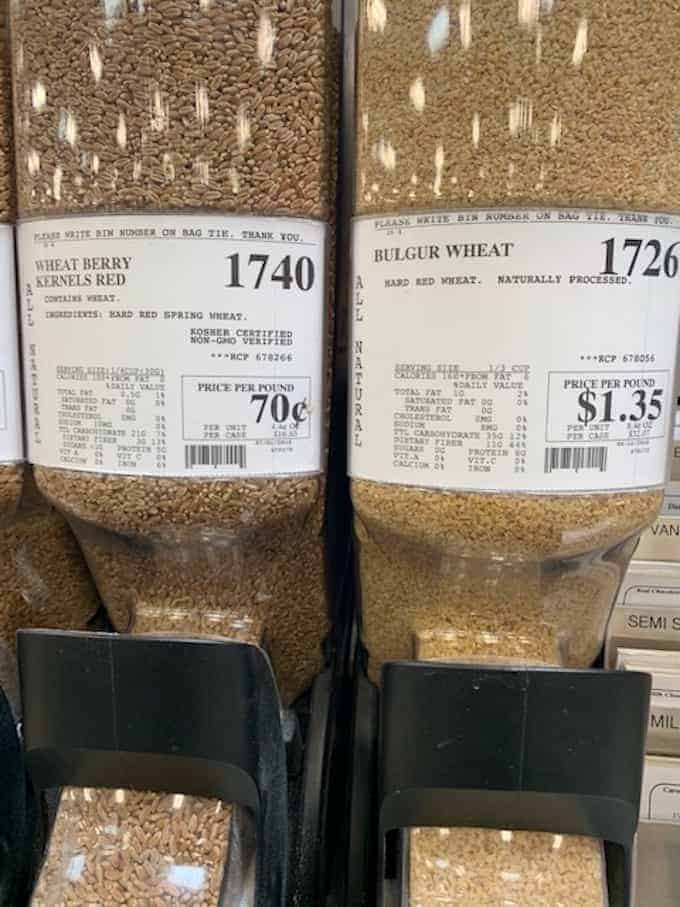 #4
How do I store wheat berries?
Wheat berries can be stored in a cool and dry pantry for up to 6 months. Bob's Red Mill claims you can keep wheat berries for up to 2 years if you refrigerate or keep them frozen.
#5
Are wheat berries good for you?
Whole wheat grains provide not only fiber, but more B vitamins, antioxidants, and protein than refined grains.
#6
Where can I obtain wheat berries?
Look for a supermarket with a bulk bin aisle. I get mine at our local Sprouts for .89/lb. Maybe try the organic food aisle or Amazon? Finally, if you know a wheat farmer, ask him for a bag. Of course, you will need to clean the berries. You may have to pick out a bug or a few husks, but that's a small price to pay for fresh wheat.
Purchase the hard red wheat berries as opposed to the soft wheat berries. They are better for making bread.

---
Frequently asked questions:
#1
Is this recipe considered a whole grain bread?
Yes, it is a whole grain bread because it contains some whole grains. However, it is not 100% whole grain. The flour specified in the recipe is white bread flour. The result is a loaf with a softer but firm texture with less bitter-tasting undertones than whole wheat flour.
When it comes to bread, I'm generally a white-bread-lovin' baby boomer. I know. We're supposed to be eating whole grains. Consequently, this bread is the perfect compromise in my book.
#2
Why use a bread machine?
If you are new to my website, I've written a lot about my non-traditional bread-machine technique. In a nutshell, using a bread machine to mix and knead the dough is the way for me to get the best quality bread every single time.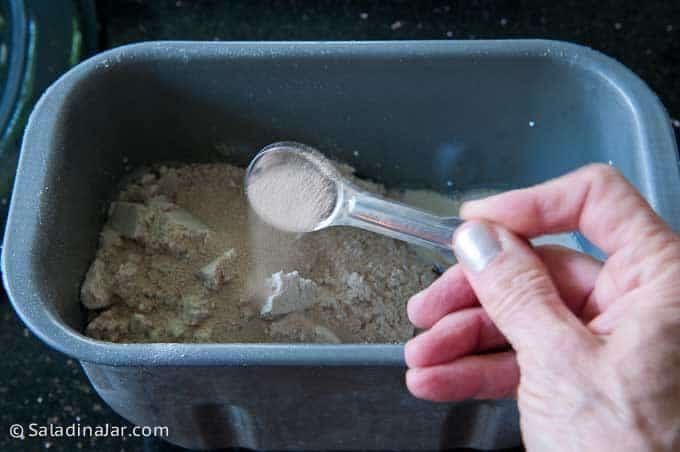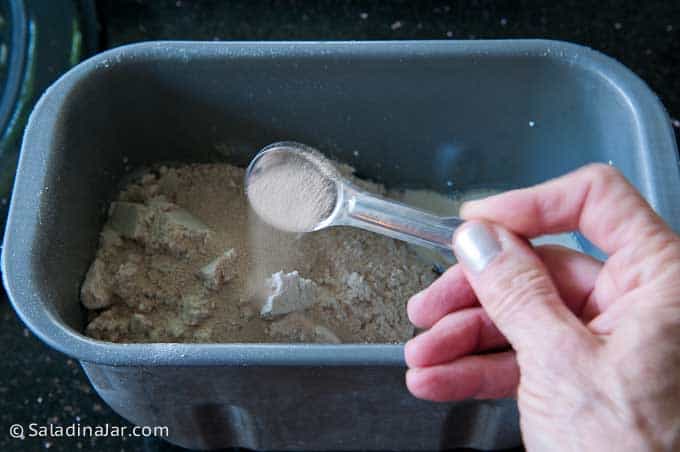 #3
Do I have to use a bread machine?
No. You can make Cracked Wheat Berry Bread using a stand mixer or make it by hand. See the recipe notes for specific instructions.
#4
How do I soften wheat berries to use in this bread machine recipe?
You have several choices, but I favor the last one because it's the fastest.
Soak wheat berries overnight to soften them.
Cook wheat berries on top of the stove for 20 minutes using a 2 to 1 ratio of water to grain.
Cook wheat berries in the microwave on HIGH for 10 minutes using the same ratio of 2 to 1 for water to grain.
The goal is to soften the berries not cook them to the consistency of your breakfast dish of oatmeal. You want them to have some chew (and tooth-friendly crunch in the crust.)
#5
How do I crack wheat berries?
After softening the berries, add flour to the berries and use a food processor or blender to crack them. Berries are not easy to eat in baked bread if they have not first been softened and cracked.
#6
What does this bread taste like?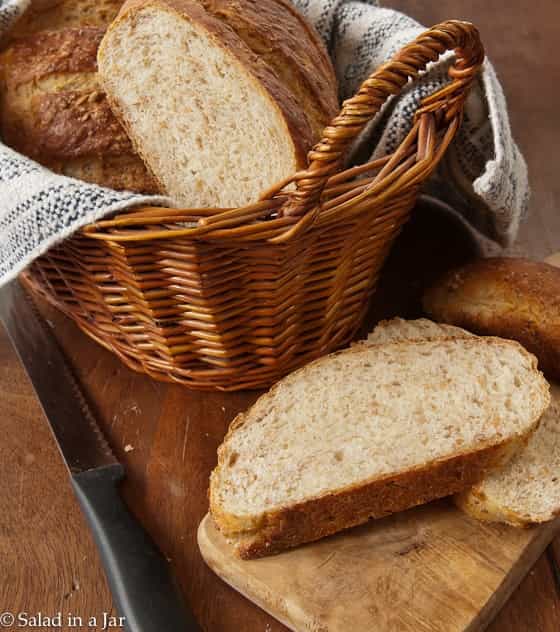 The taste is heartier and more interesting than white bread but still mild without the bitter undertones of a 100% whole wheat loaf. The wheat berries inside this loaf are soft and slightly chewy. However, the exterior is somewhat crunchy due to the cracked wheat berries that bake up crispy in the crust.
---

How to make the dough using a bread machine: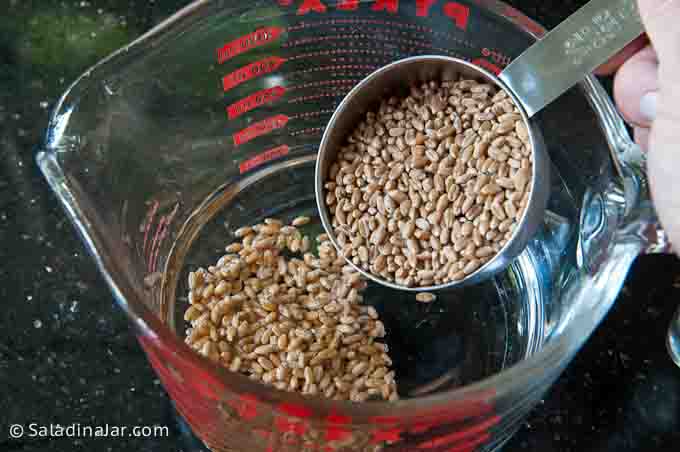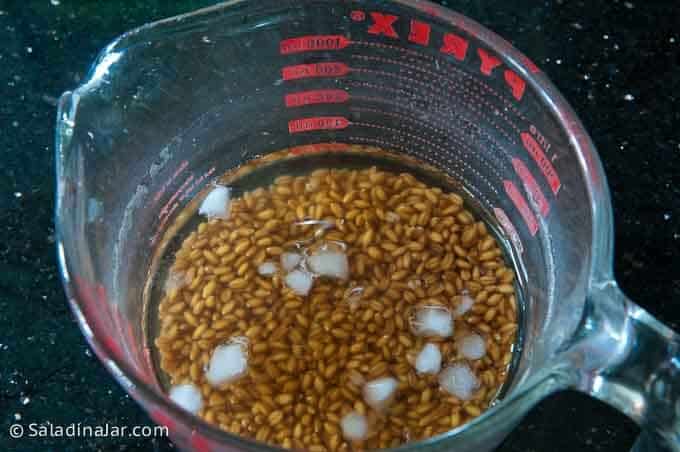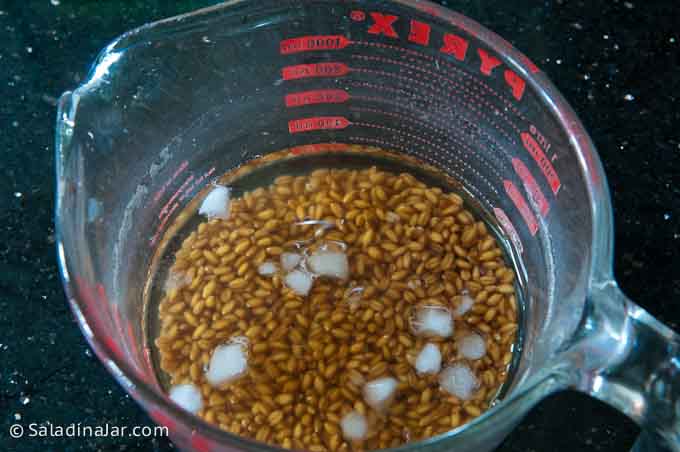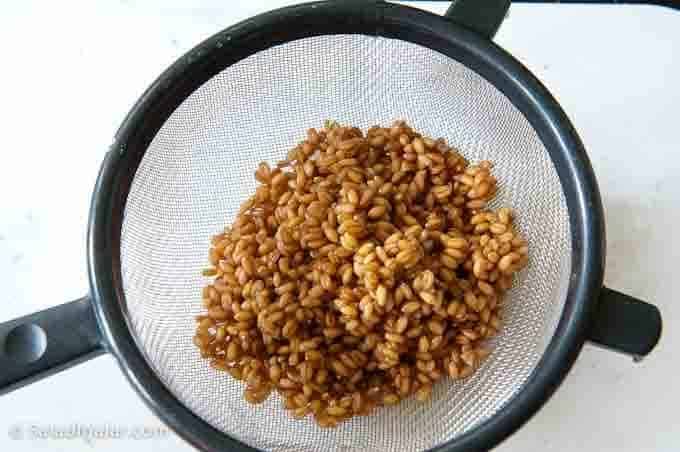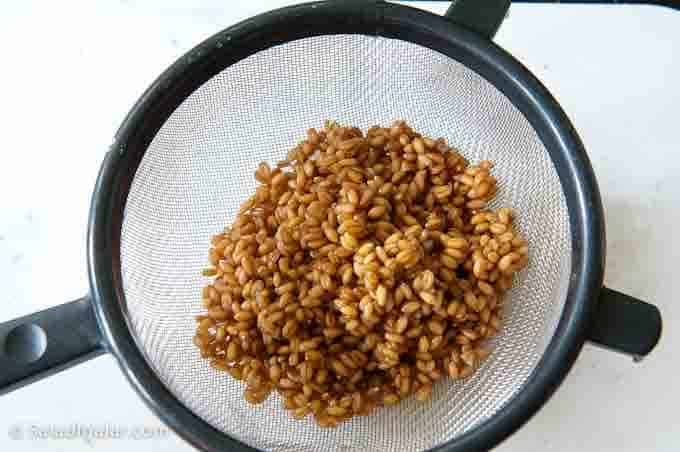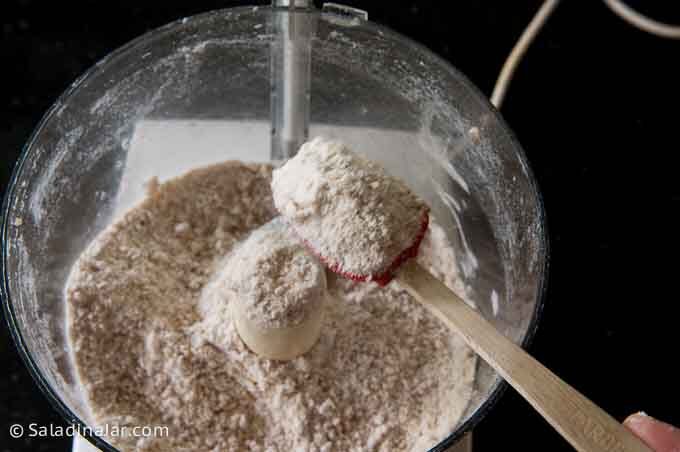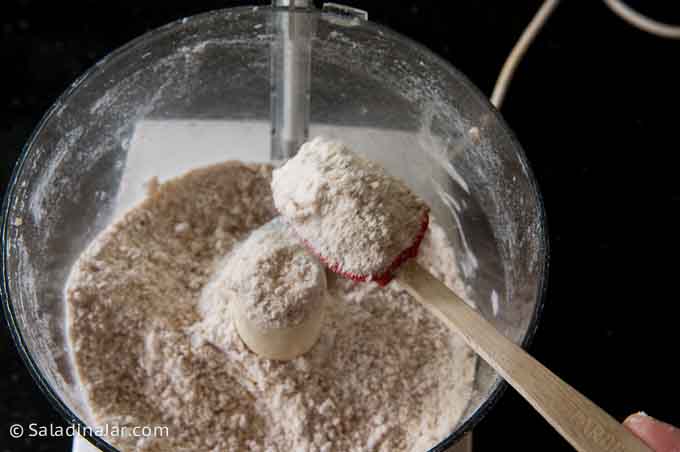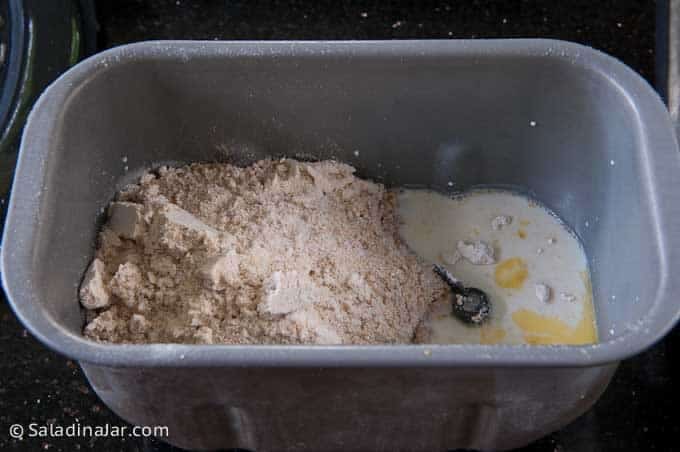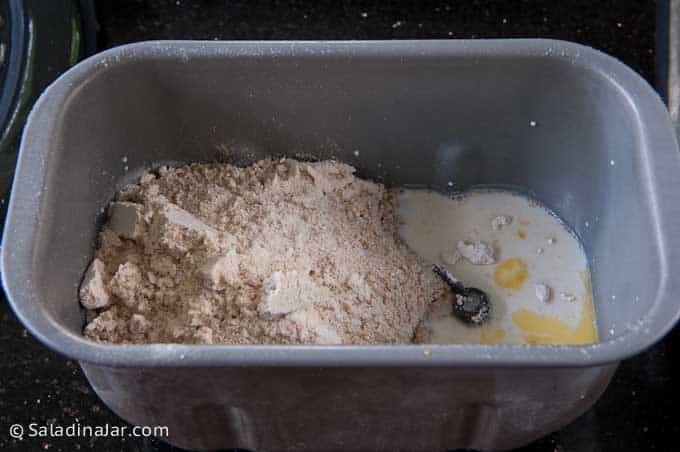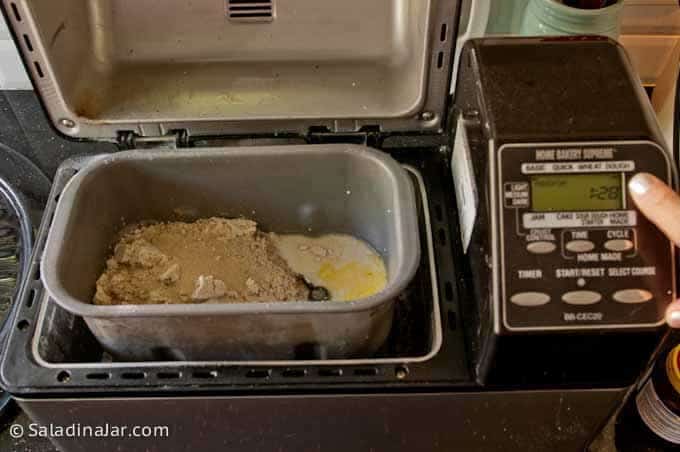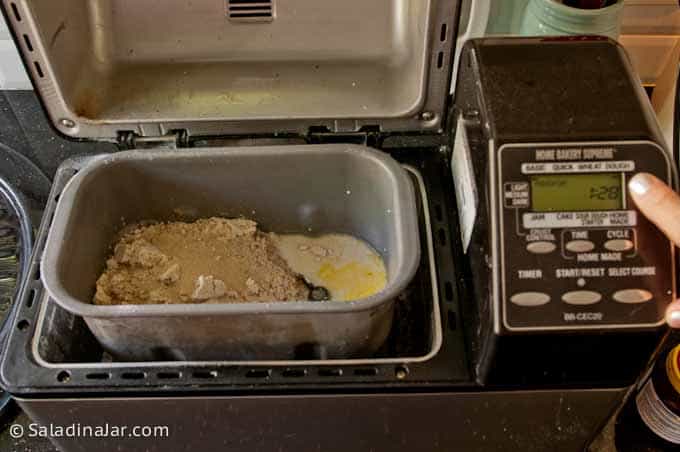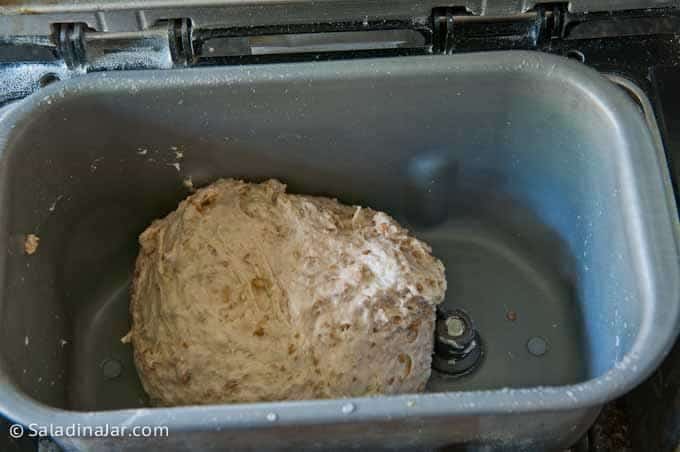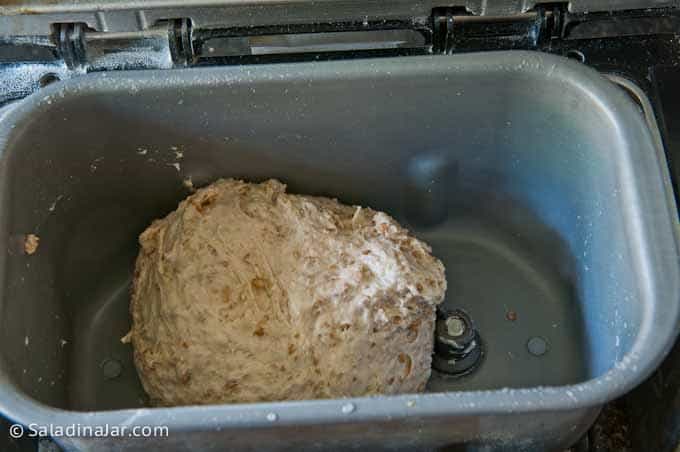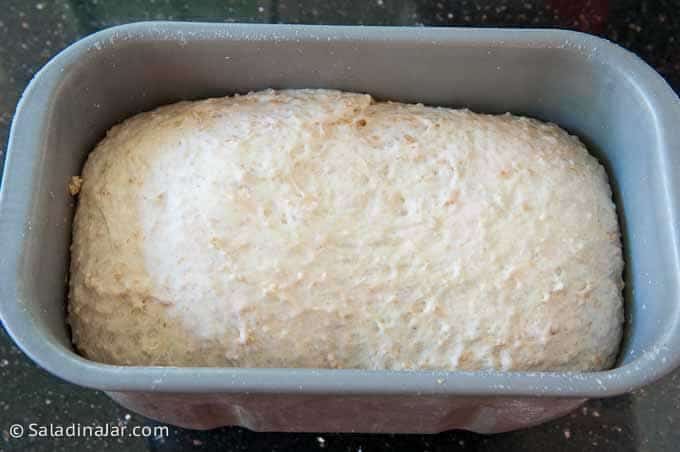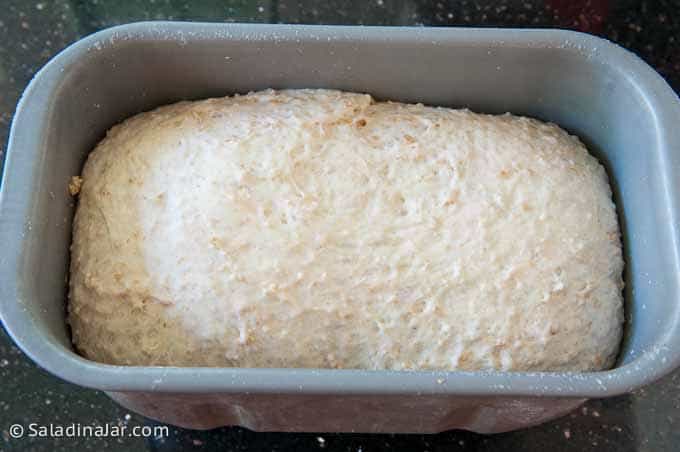 ---
How to shape and bake Wheat Berry Bread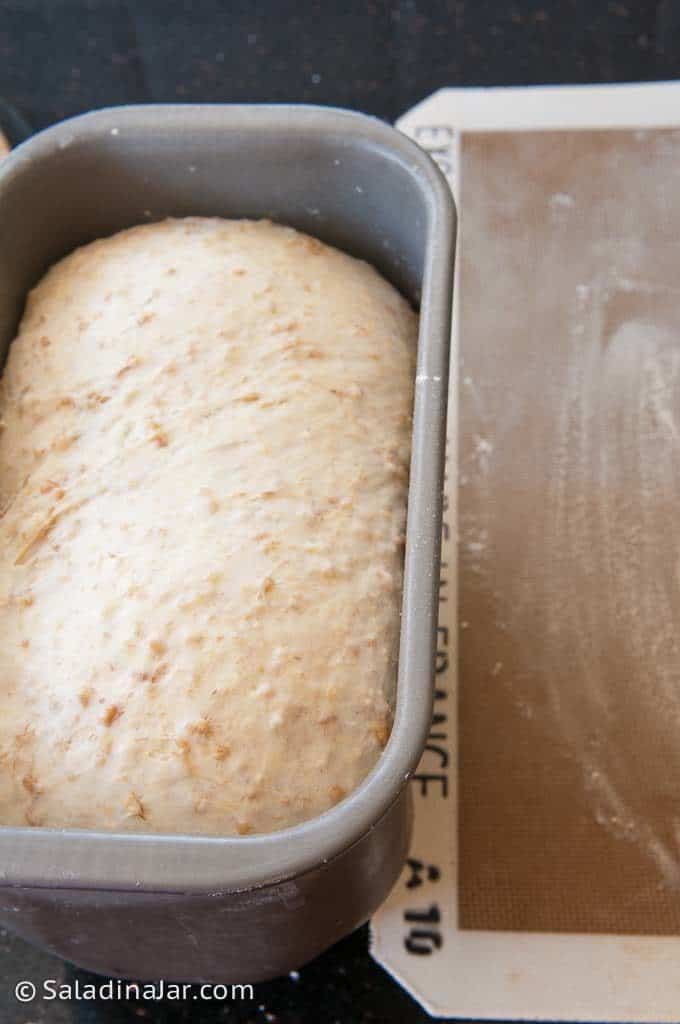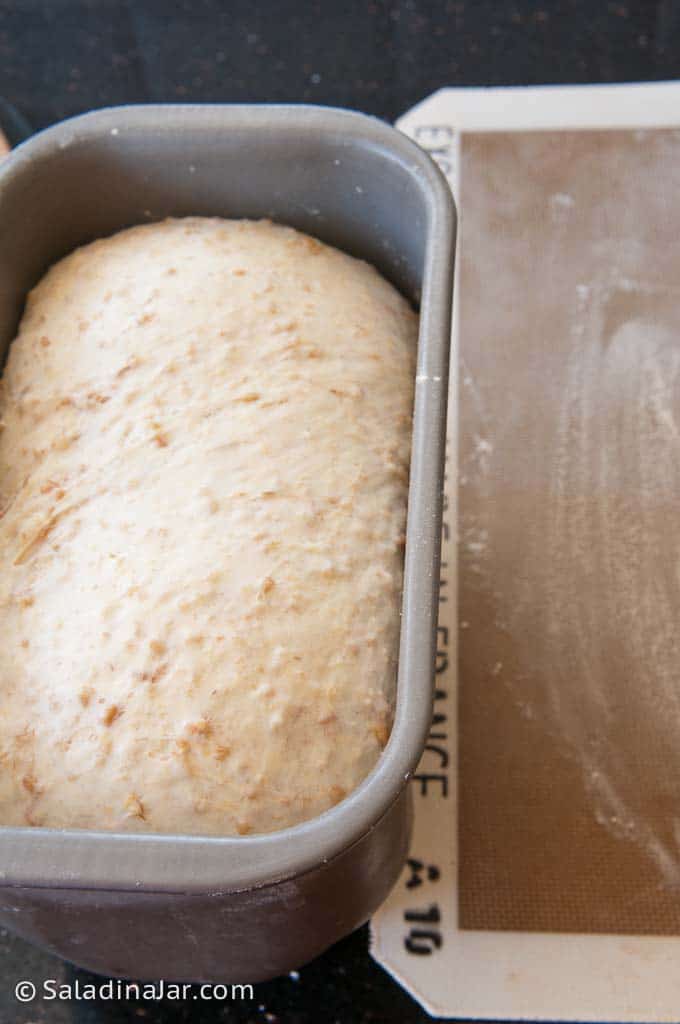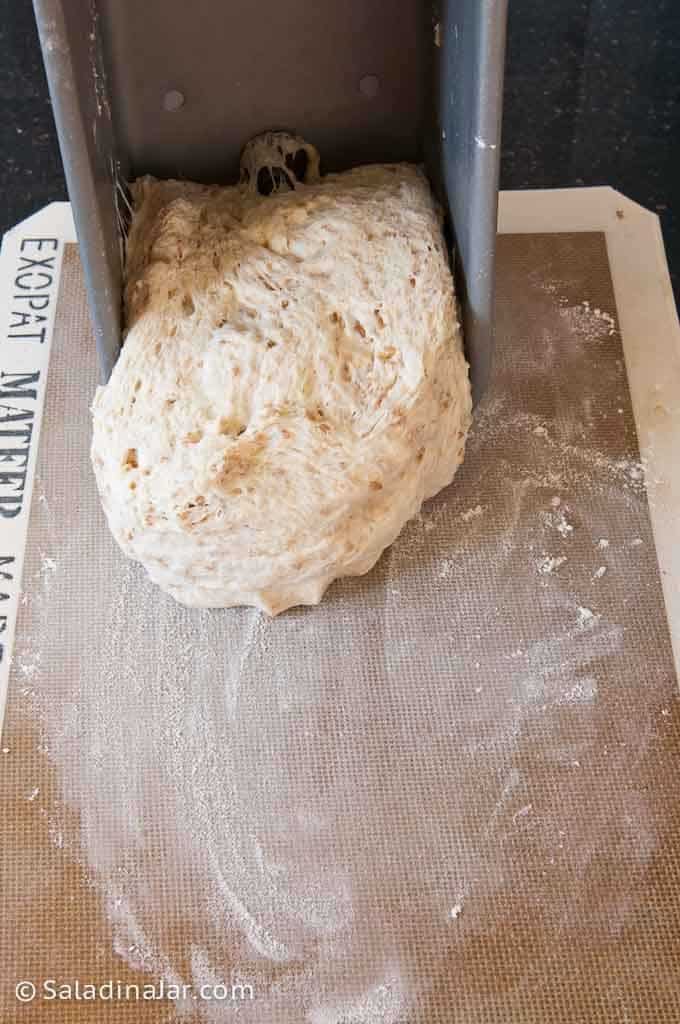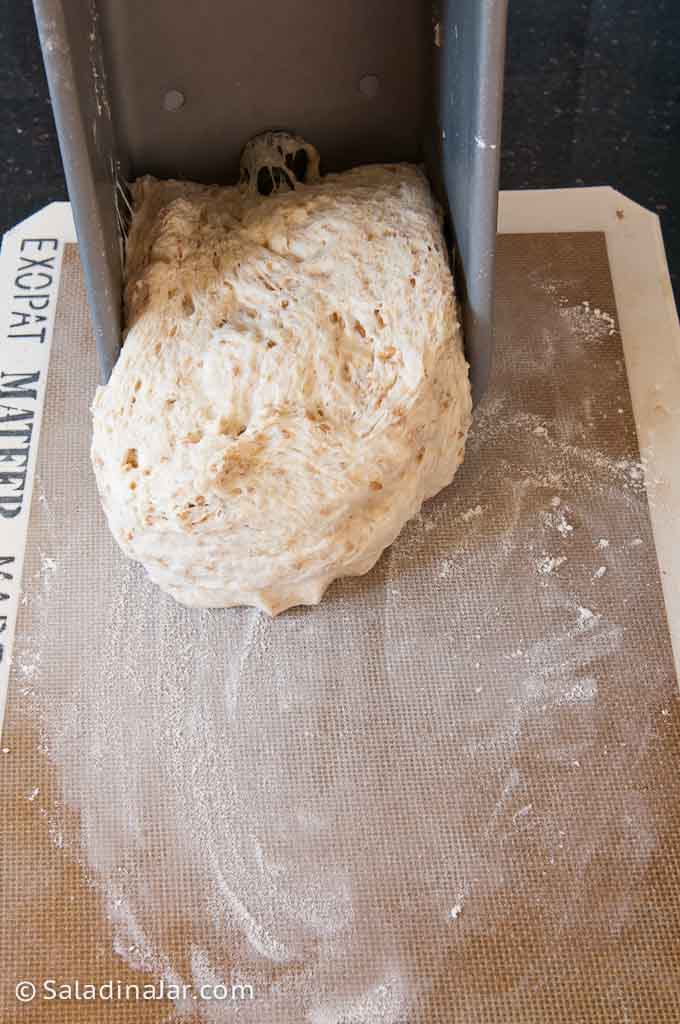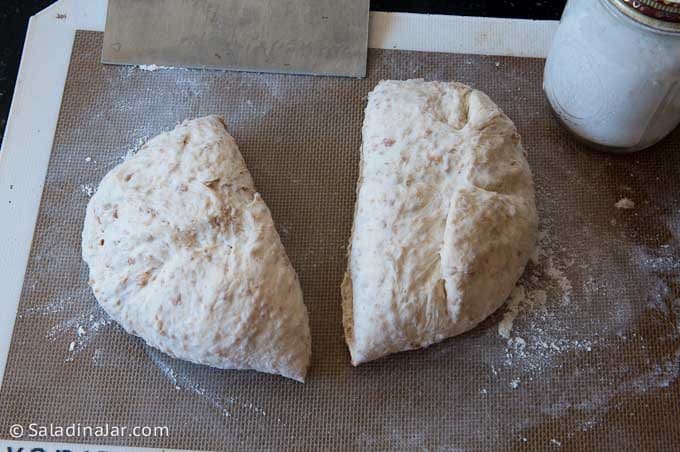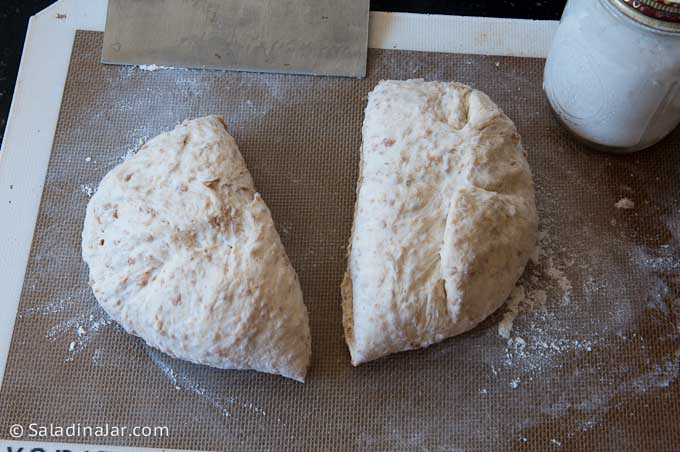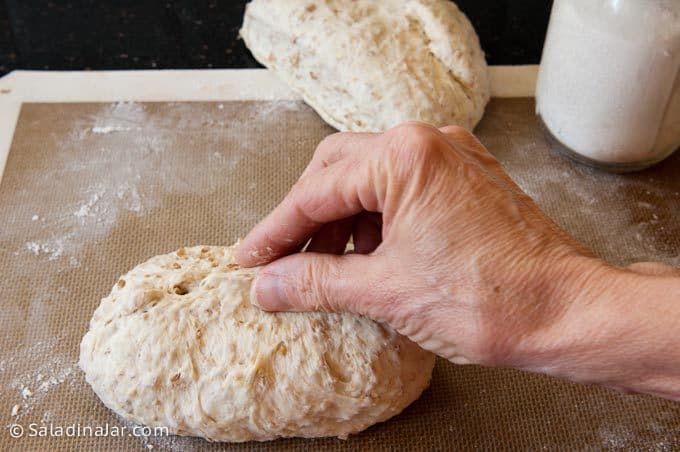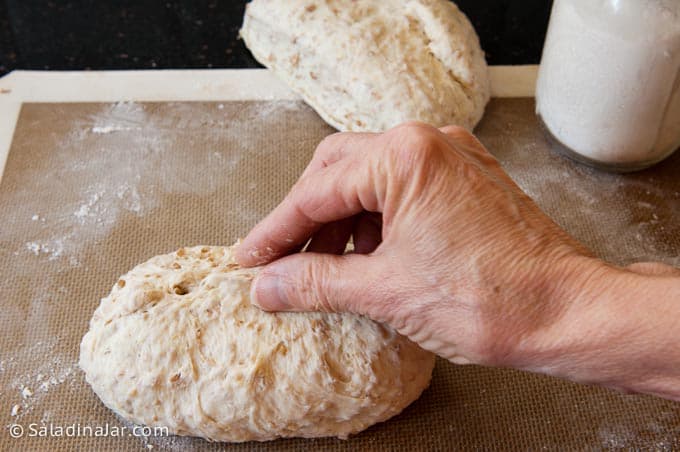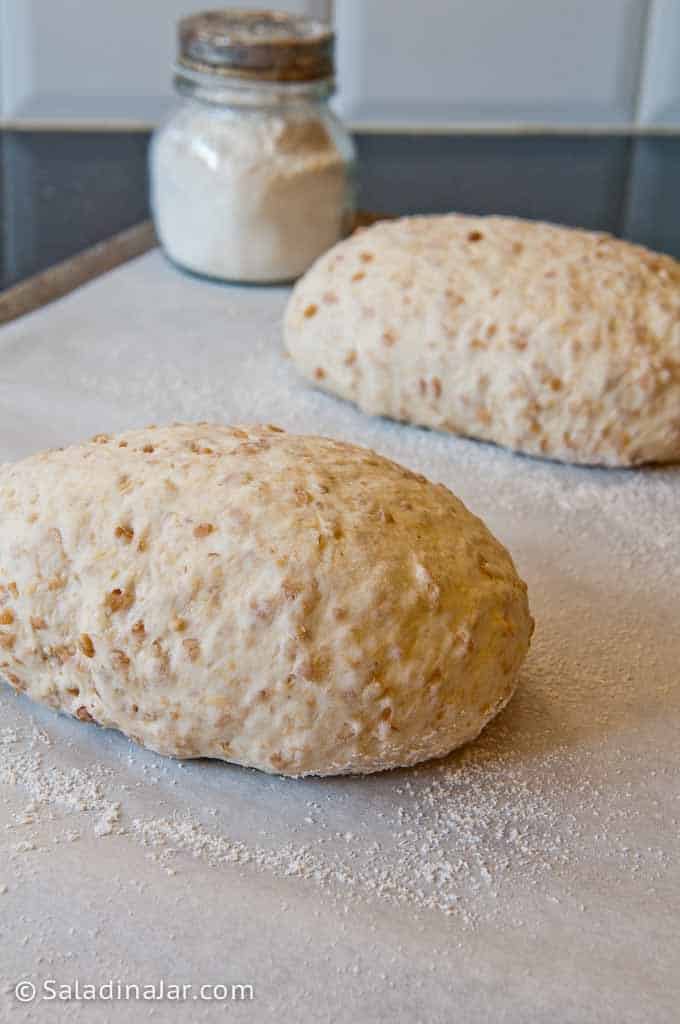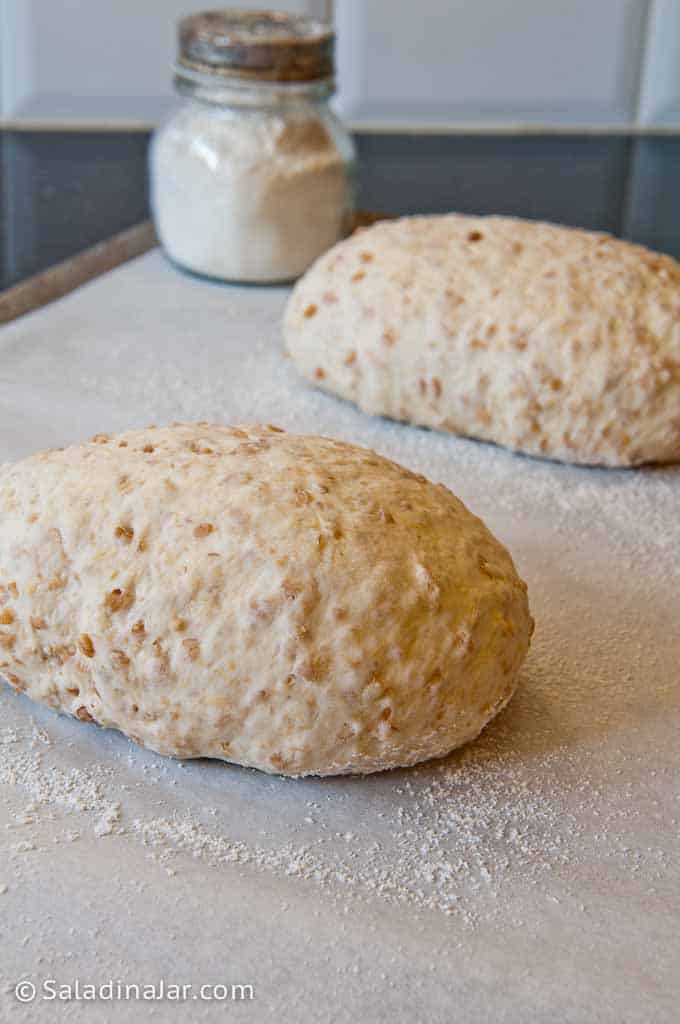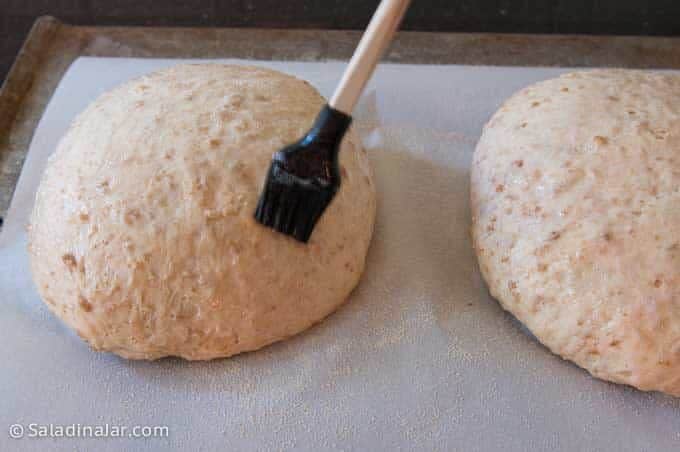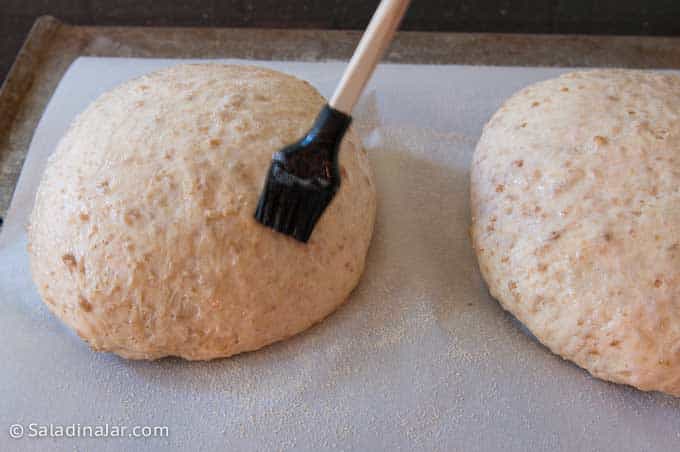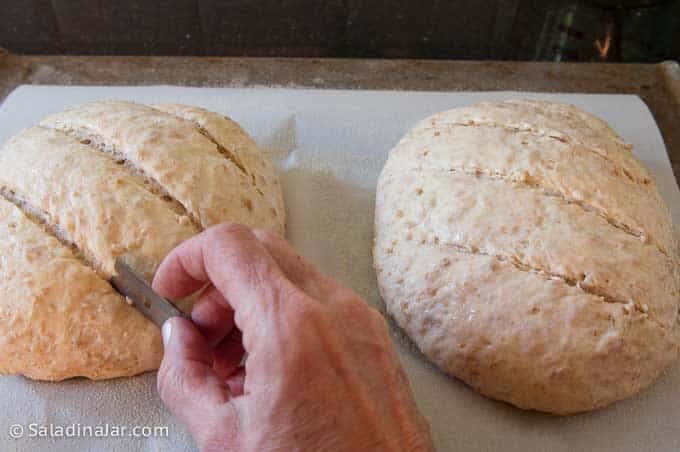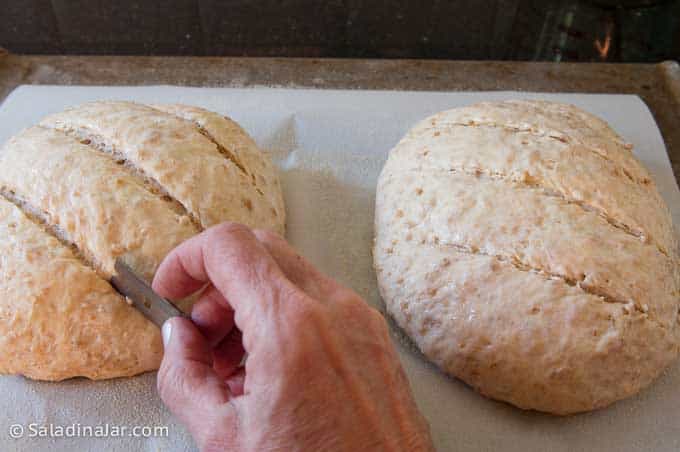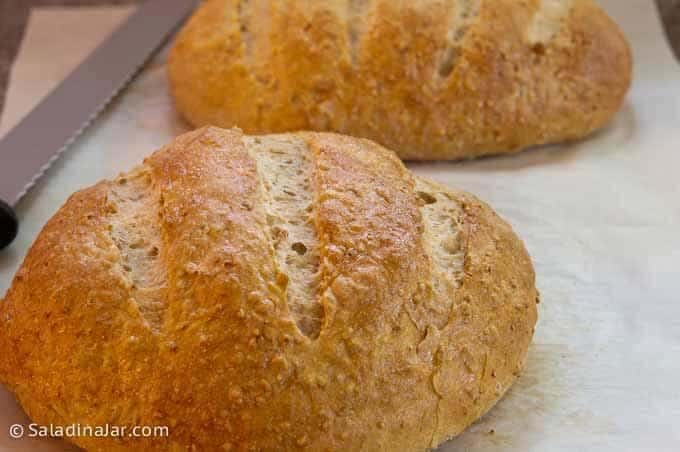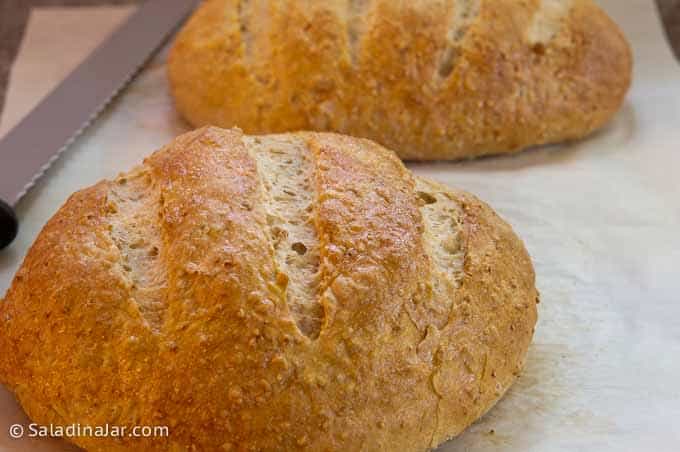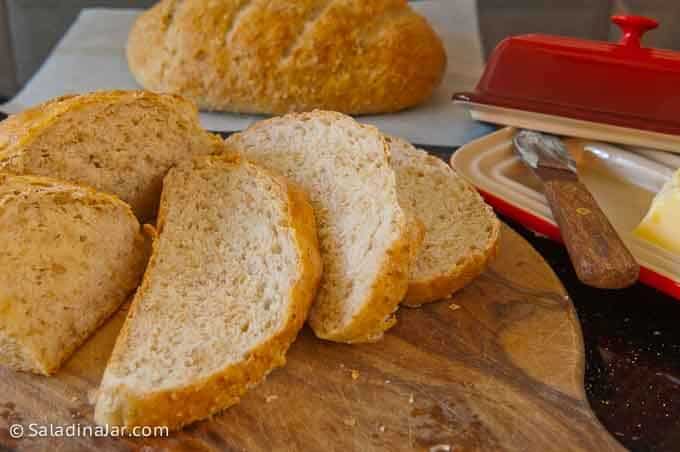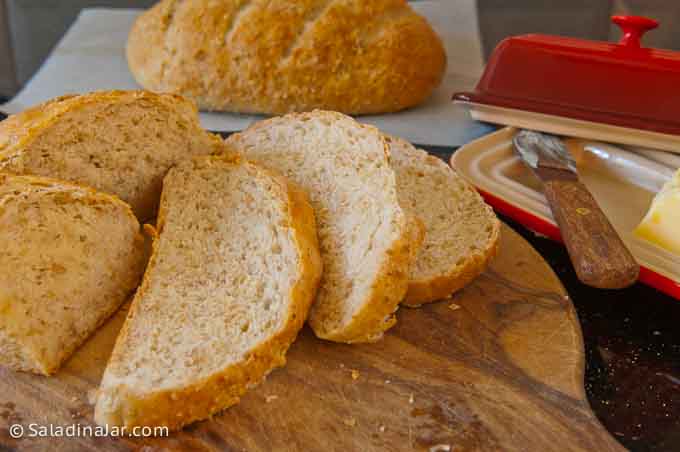 Cracked Wheat Berry Bread is well worth the calories and effort, although calling any bread made in the bread machine an "effort" is arguable.
---
Are you interested in other whole wheat loaves you can make with a bread machine?
---
If you enjoyed this recipe, it would help others and me if you gave it a five-star rating inside the recipe card below. 🤩 No comment required. Thank you.

Hope to see you again soon!
Paula
p.s. Questions or suggestions? Please email me: Paula at saladinajar.com.
---