Quickly sauté a few vegetables along with some chicken in a hot skillet. Add homemade stir-fry sauce for the freshest flavor. Cook a minute to thicken. Your Chicken and Green Bean Stir-Fry with Sesame Seeds is ready!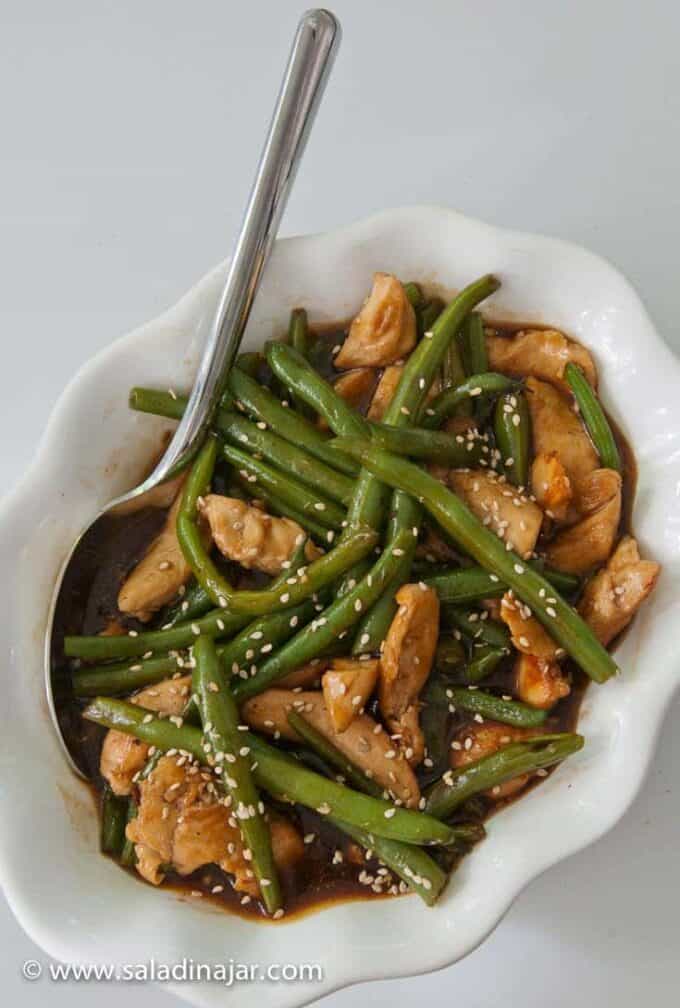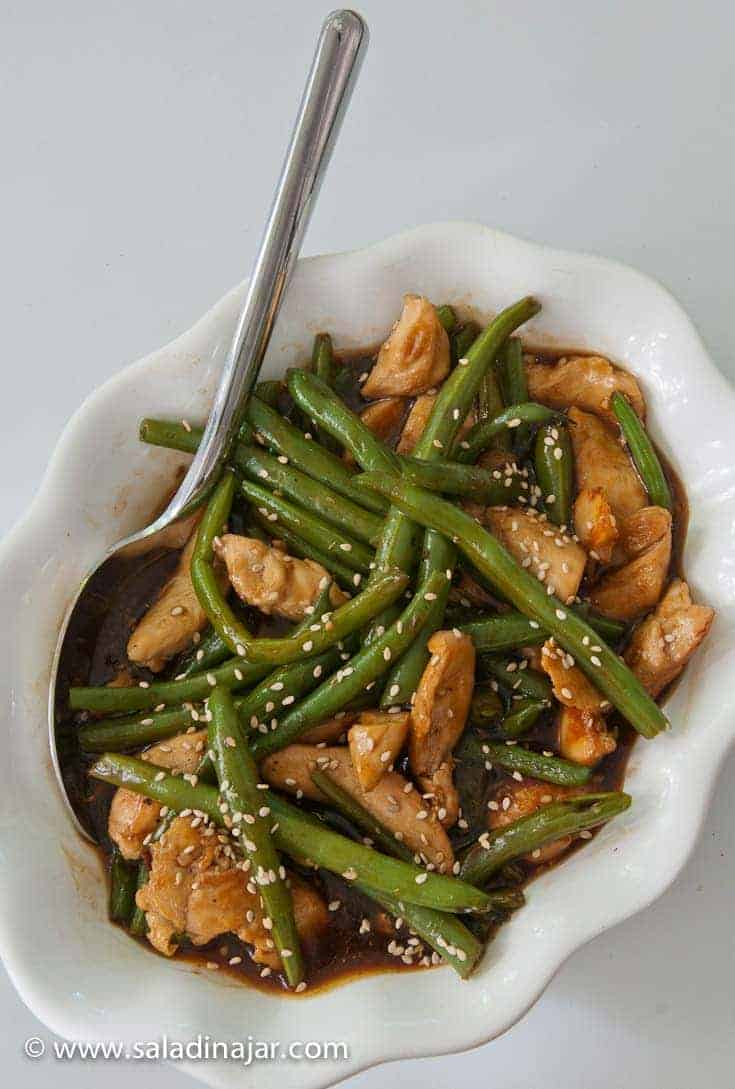 Do you have certain dishes or recipes that bring back vivid memories?
Recipe Inspiration
One of my favorite food memories is tied to my friend Sharon, from ultrasound school a few years back. We used to frequent a little Chinese place (don't remember the name) for lunch in downtown Dallas. We always ordered the same thing–String Bean Chicken.
This recipe for Chicken and Green Bean Stir-fry is similar. I can't make it without remembering all the good (and bad) times we shared during our school years.
Kitchen secret for stir-fry sauce:
The stir-fry sauce used in this recipe works nicely in all my stir-fry dishes. Make ahead and vacuum-seal it into a pint jar to keep as long as possible (at least a month).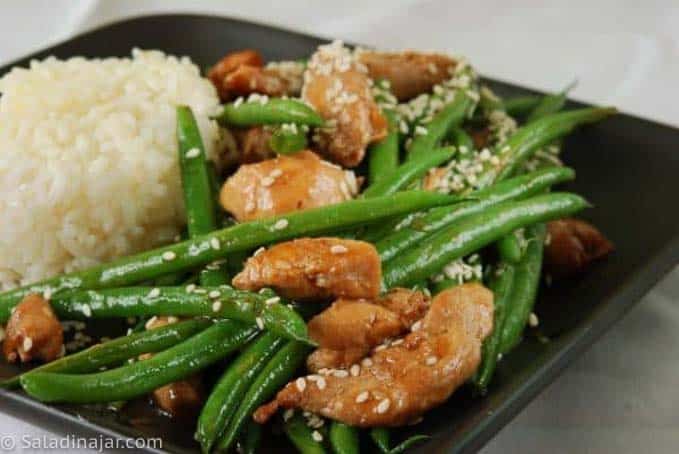 What kind of green beans should I buy?
About the green beans: French green beans are sometimes hard to find. I usually get them at Costco or Trader Joe's. They are small and tender.
It's not necessary to take the ends off so a good rinse is all they need. Drop them in boiling water and cook until they're tender but still have a little crunch–only about 2-3 minutes.
If you can't find French green beans, try this with only the best quality green beans you can find in the grocery store. If they are big or old, they will be tough. Look for tender, easy-to-break beans.
---
If you enjoyed this recipe, it would help others and me if you gave it a five-star rating inside the recipe card below. 🤩 No comment required. Thank you.

Hope to see you again soon!
Paula
p.s. Questions or suggestions? Please email me: Paula at saladinajar.com.