Preview: Cinnamon Basil Sugar Syrup is a simple sugar syrup flavored with cinnamon basil leaves and cinnamon sticks. Try pouring this syrup over fresh fruit.
Listen closely and you might hear the cinnamon basil plant growing in my garden–it's growing so fast.
Up until now, its purpose for existing was unknown to me. I had no idea what to do with cinnamon basil. But I think I may have found it.
This weekend I made shortcakes as part of my baking with the Tuesdays with Dorie group. Her Tender Shortbread recipe from Baking called for plain, granulated white sugar to sweeten the berries.
Dorie's recommendation gave me the idea to make a sugar syrup and steep some of the cinnamon basil in it as it cooled. Although it's simple, it adds a subtle but interesting flavor note to the berries.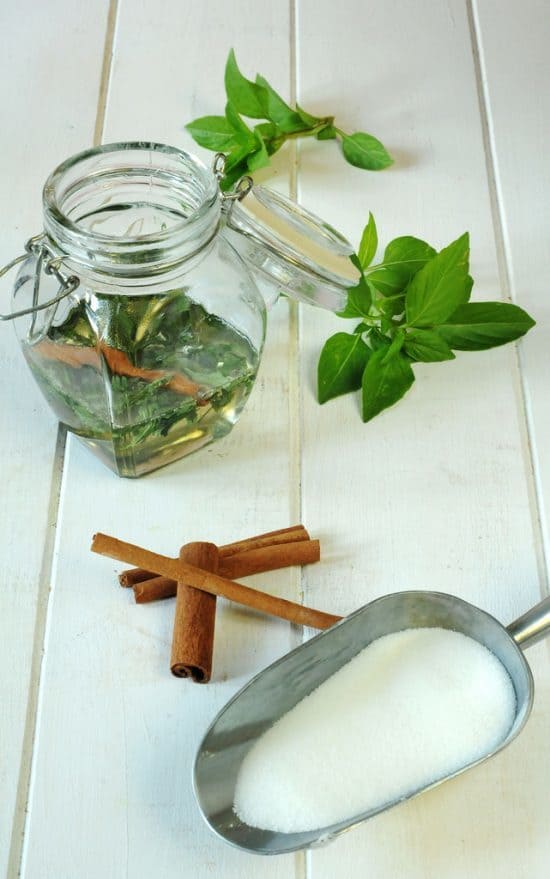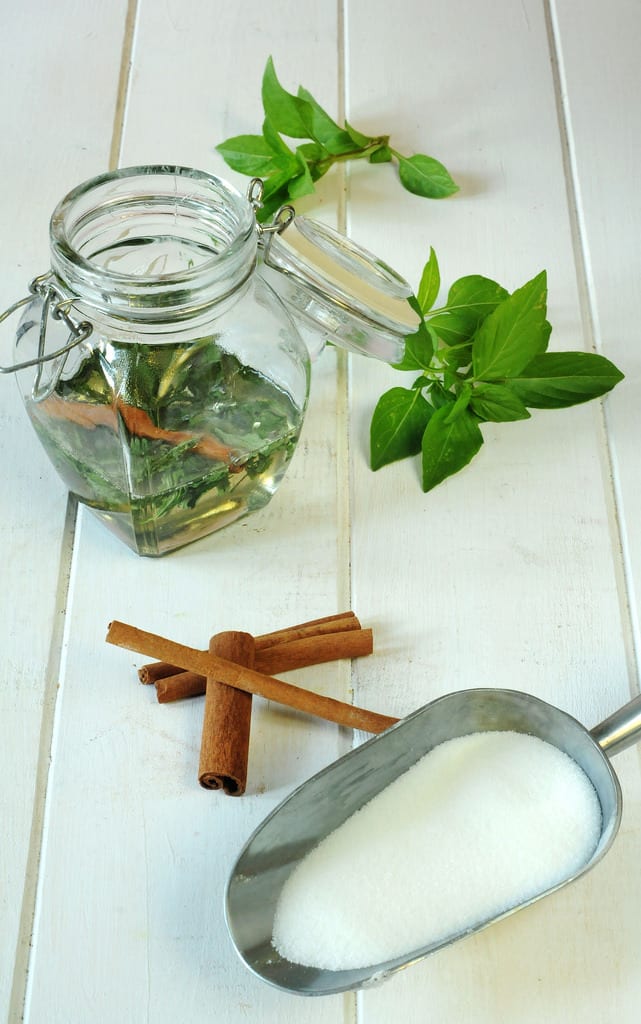 Can I substitute sweet basil instead?
If you don't have cinnamon basil, you can use fresh sweet basil instead although I would use only a half-cup of leaves instead of a full cup.
A word of caution:
Be sure to use a microwave-safe bowl to make this syrup in the microwave. Often, it is written on the bottom of the bowl when it is. Sugar syrup gets very hot. Never use a plastic container to heat it.
If you prefer, heat the syrup on top of the stove until boiling. Proceed with the directions in the recipe.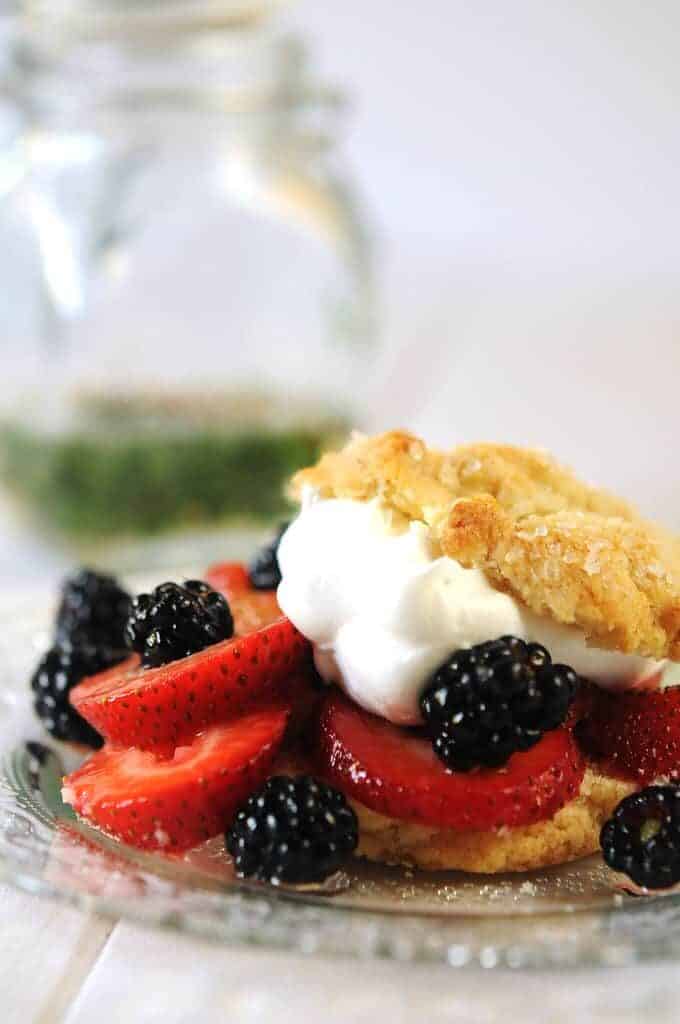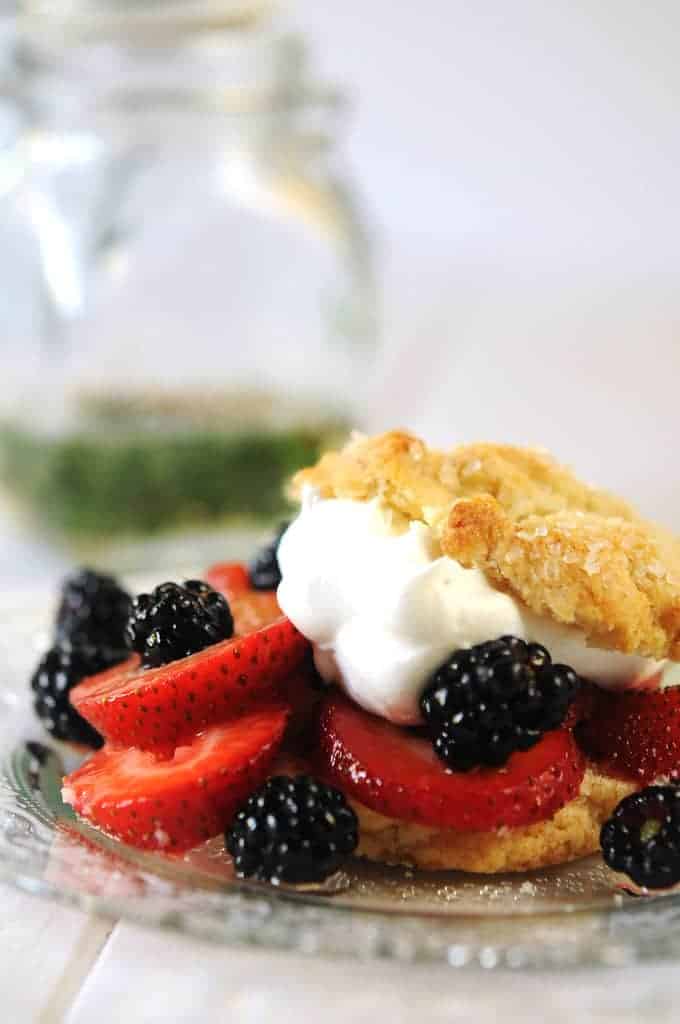 What do you do with cinnamon basil?
I would love to know. Leave me a comment.
---
What recipe would you like to consider next?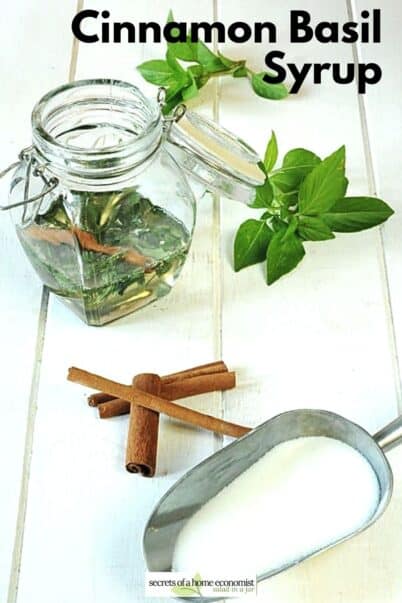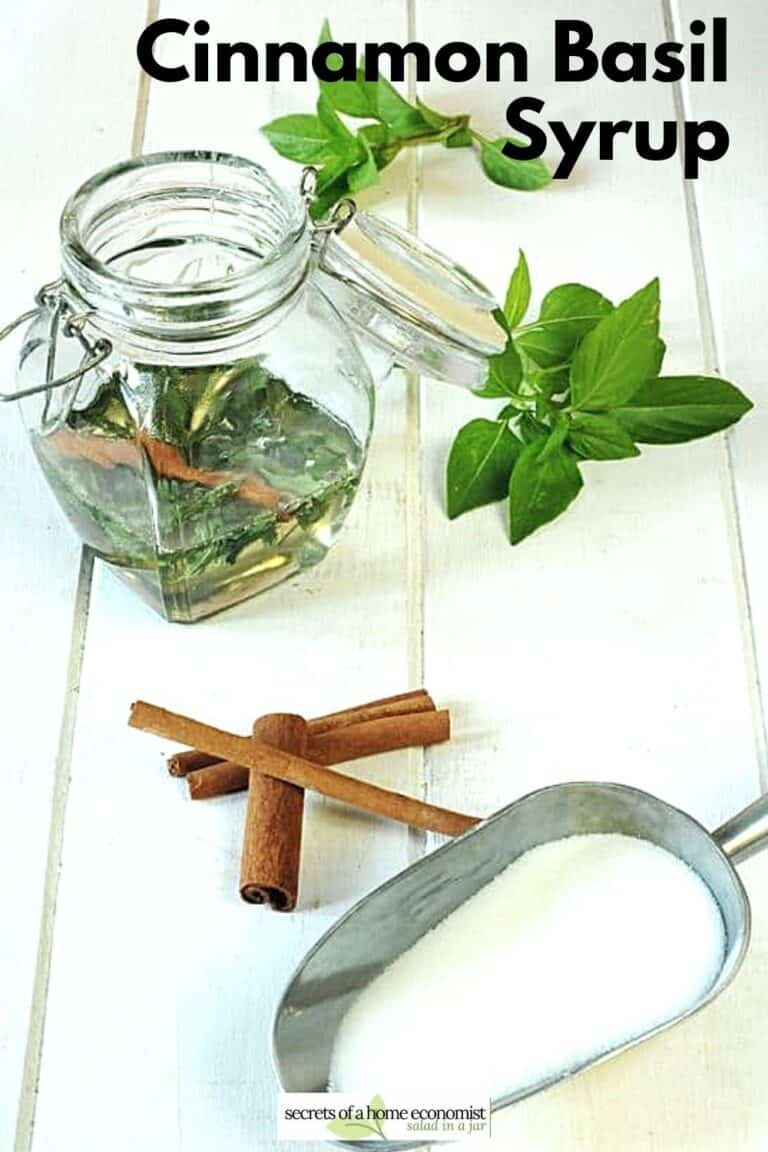 If you enjoyed this recipe, it would help others and me if you gave it a five-star rating inside the recipe card below. 🤩 No comment required. Thank you.

Hope to see you again soon!
Paula
p.s. Questions or suggestions? Please email me: Paula at saladinajar.com.
---