Preview: Make these simple Jalapeño Snacks with Cheese and Flour Tortillas in a non-stick skillet. They smell so fabulous as the cheese browns, you won't want to share.
If you are looking for a quick and easy snack at game time or midnight, use a raw or cooked flour tortilla, grill it with a little cheese and jalapeño until it's golden brown and crispy, then slice in quarters to serve. So easy!
Updated 8/2019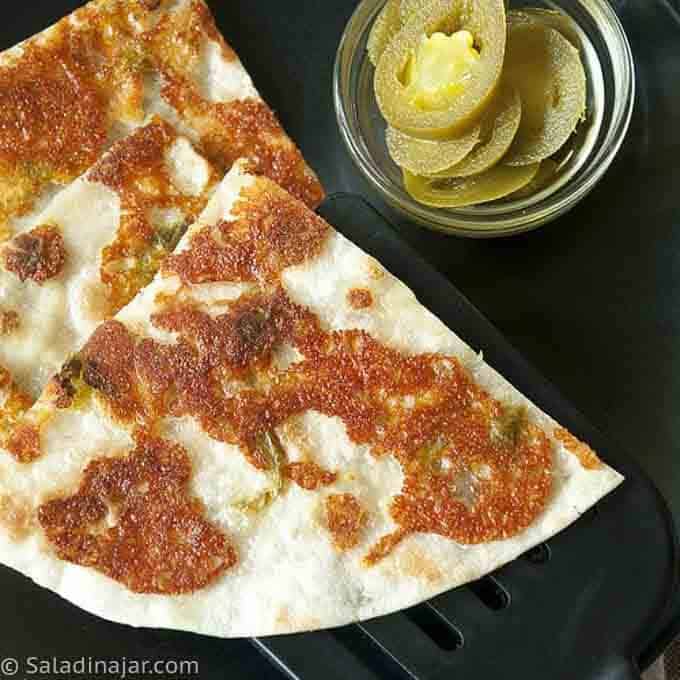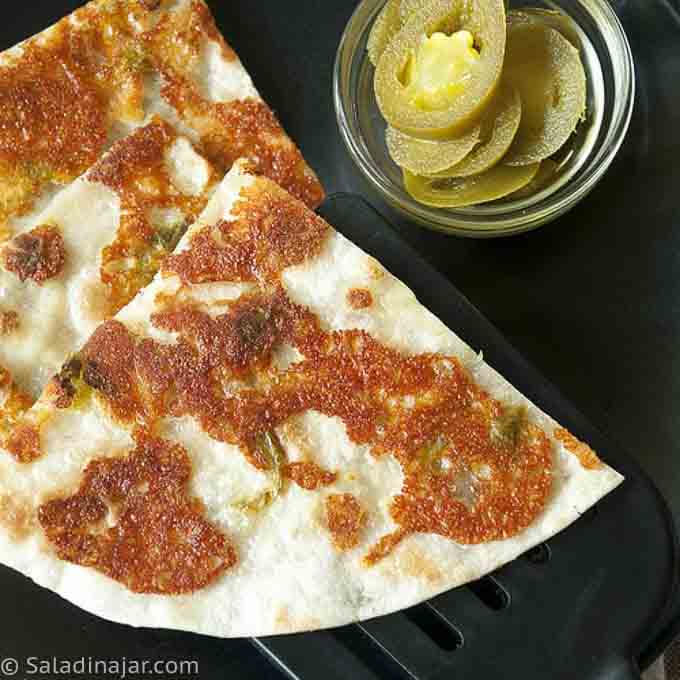 Thankfully, these are easy to make, too. I had a little trouble getting pictures though. I kept eating my models because they smell so good when they're hot and crispy.
Recipe Inspiration
I got the idea for these jalapeño snacks from Lacey where I get my hair cut. We were talking about our favorite things to buy at Costco when she mentioned their unbaked flour tortillas. YES! Me too! I love them. If you don't have access to these tortillas, you can use any store-bought tortillas or make tortillas yourself.
Anyway, she told me her husband likes to make midnight snacks with these tortillas. Although I've never eaten hers, this is my interpretation based on her description.
Ingredients
Only three ingredients are required. In addition to flour tortillas and cheese, you will need jarred jalapenos. Lacey put me on to Mezzetta brand Deli-Sliced Tamed Jalapeno Peppers. I like their slightly crunchy texture and somewhat milder taste.
I've tried different cheeses including the Mozzarella that Lacey uses (it's good), but my favorite is a Mexican cheese called Queso Quesadilla cheese, aka Asadero. When cooked, the Queso Quesadilla turns brown and crunchy. Less cheese is better than more if you want it crispy.
How to make Jalapeño Snacks with Cheese and Flour Tortillas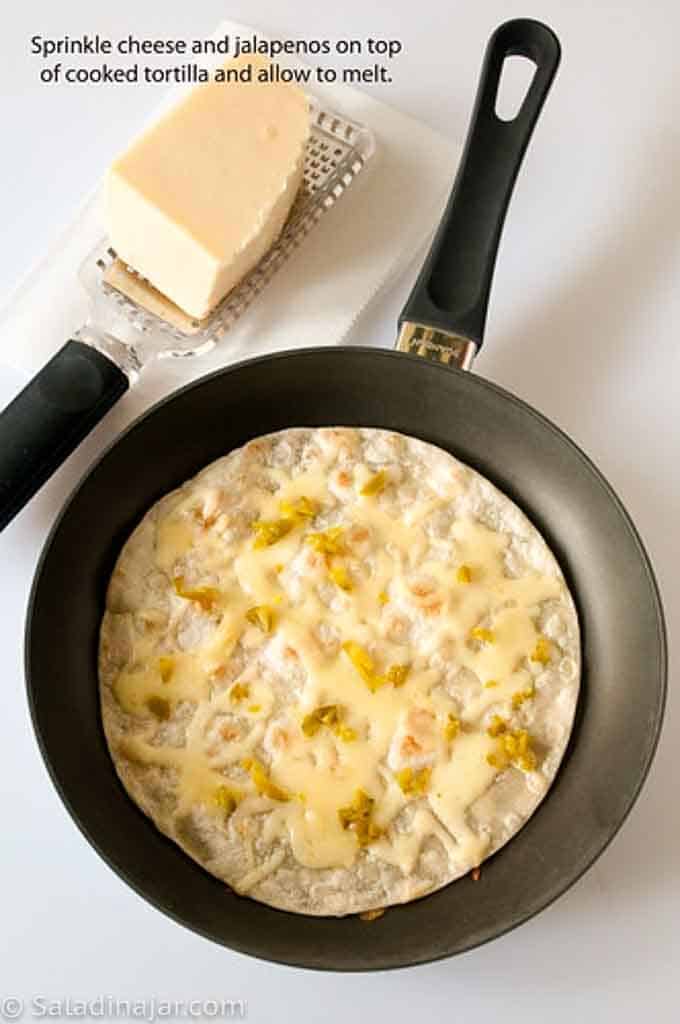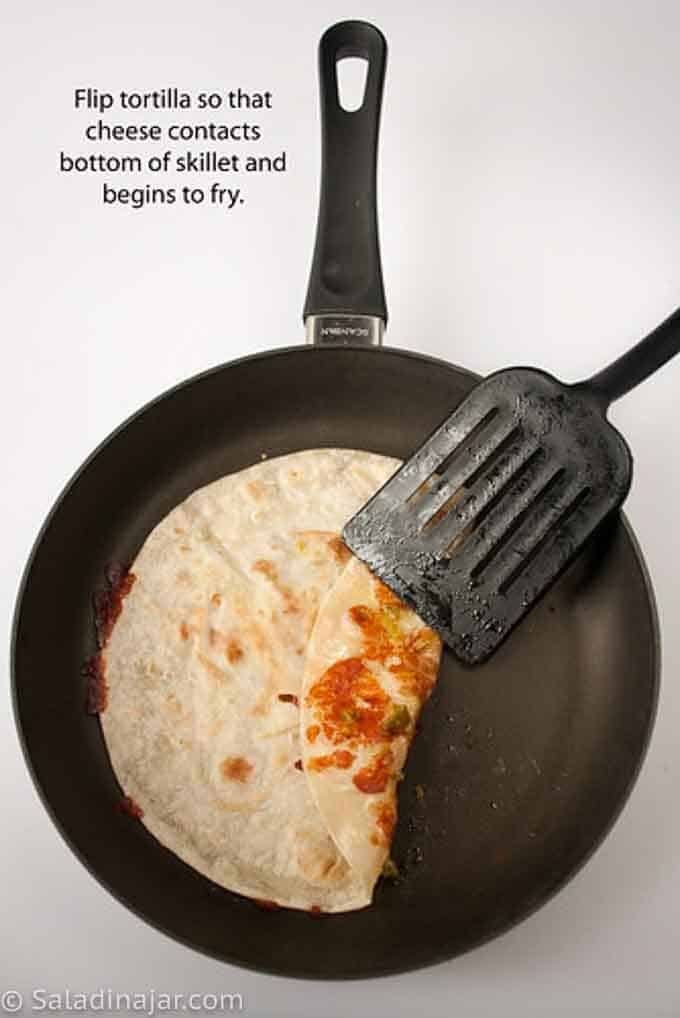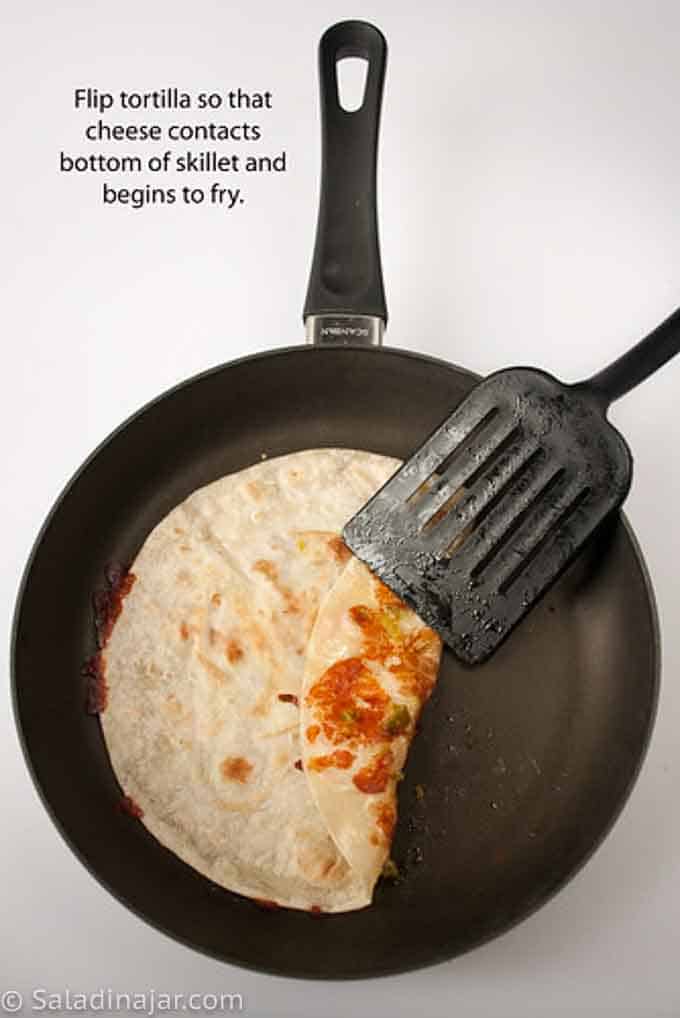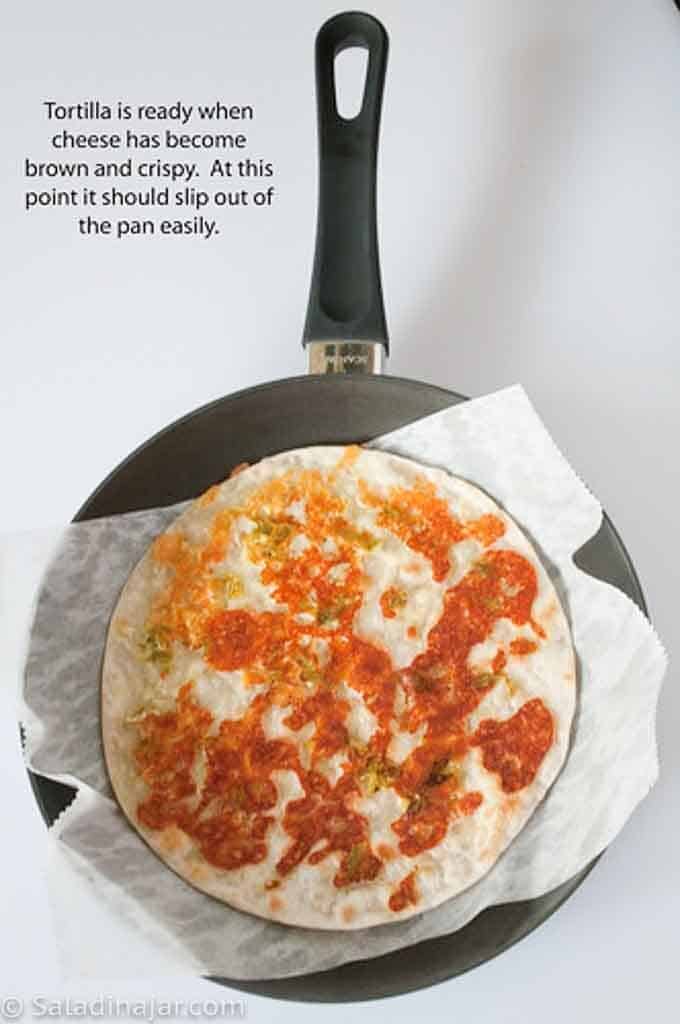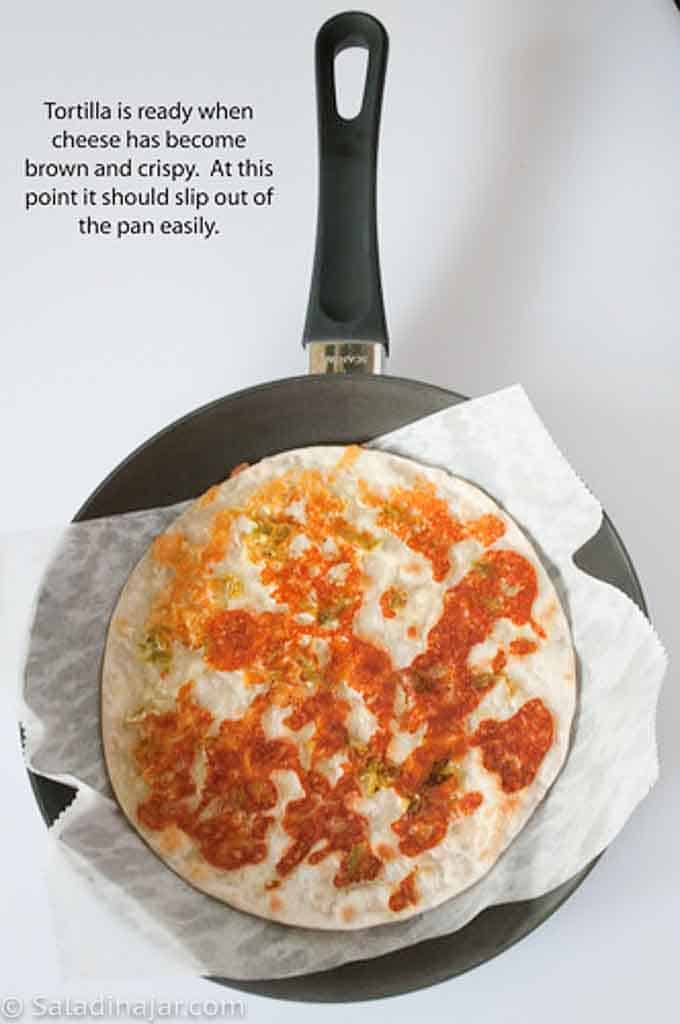 ---
More recipes using tortillas
---
Pin the picture below to save for later.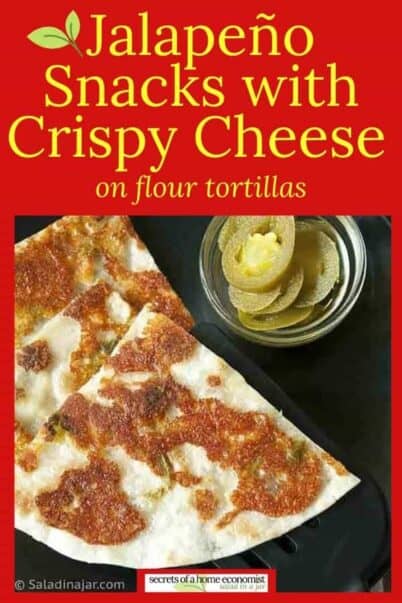 ---
Did you enjoy this recipe? If so, you can help others and me by leaving a 5-star 🤩 rating inside the recipe below. No comments required.
Hope to see you again soon!
Paula
p.s. If you have any questions or suggestions, you can email me privately: paula at saladinajar.com.
---