Preview: These Red, White, and Blue Cookies are sugar cookies minus the rolling out, cutting, and decorating. Add colors and flavors to the dough according to the holiday you are celebrating or your color scheme.
Looking for a party cookie you can customize to a certain color scheme? With a little bit of food coloring, you can match any theme. Try orange and black for Halloween or red and green for Christmas. How about your school colors or company colors for a retirement party?
You can also change up the flavor with various extracts or the addition of coffee or chocolate.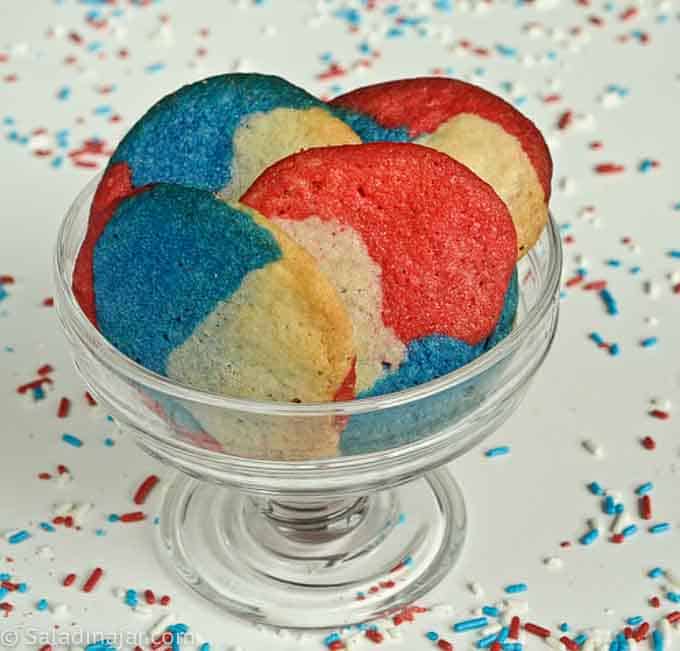 Every cookie is unique with craters here, bumps there, and marbled colors everywhere.
The first ones you make might take a little extra time. But once you get the hang of it, you'll be spittin 'em out faster than the candy machine on I Love Lucy.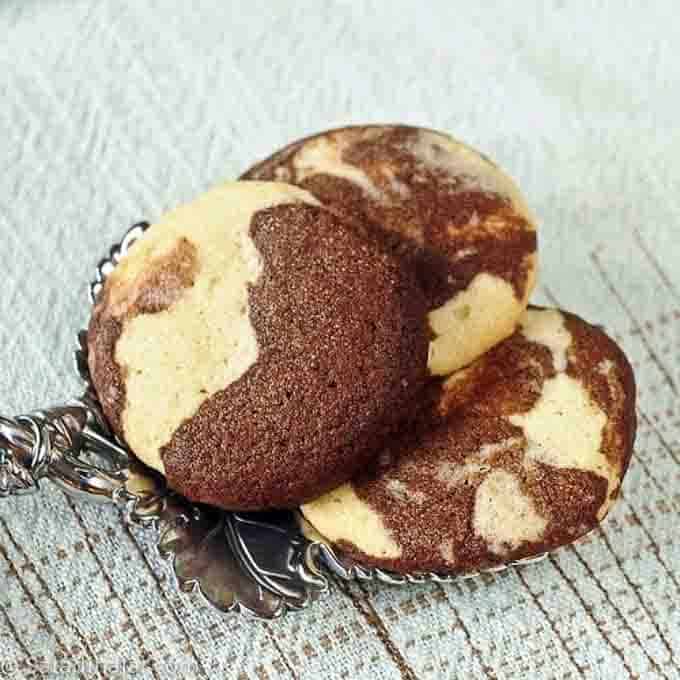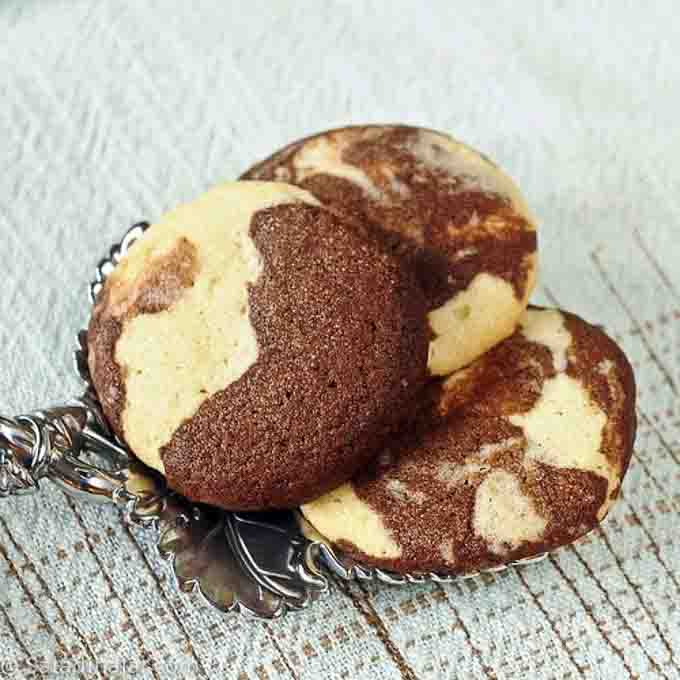 Keep reading below to see the picture tutorial about how to form these one-of-a-kind Sugar Cookies or what we call "Moonstone Cookies."
---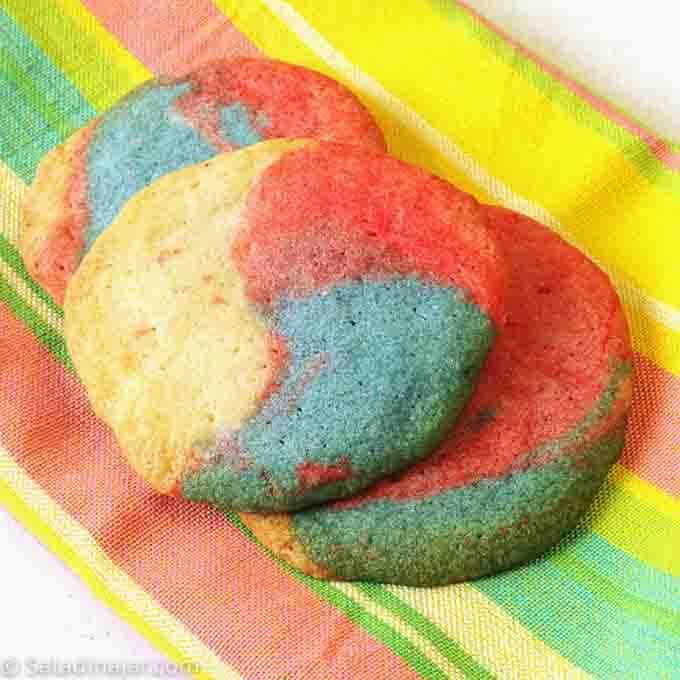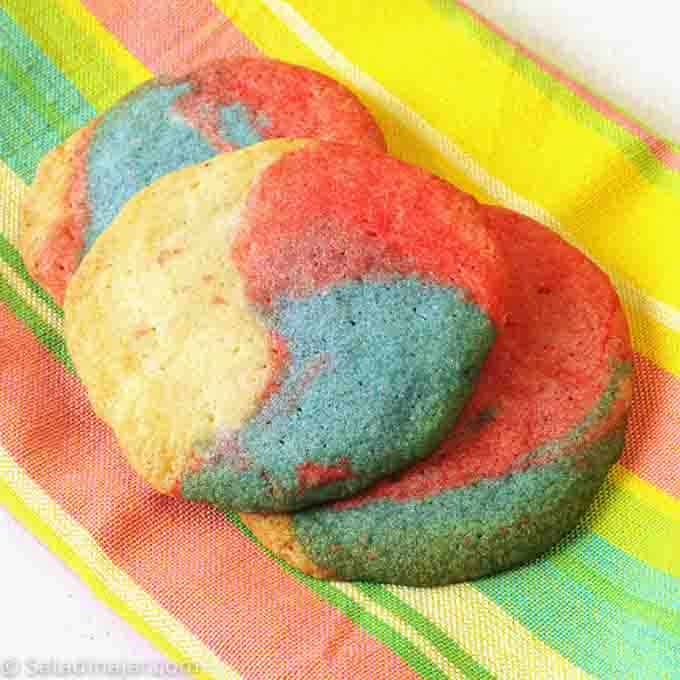 ---
FAQ about Red, White, and Blue Cookies
Can I freeze these cookies?
Yes. Double wrap and store in the freezer for up to one month.
Can I make the dough ahead of time?
Yes. Make the dough up to a week in advance.
---
How to form Red, White, and Blue Cookies: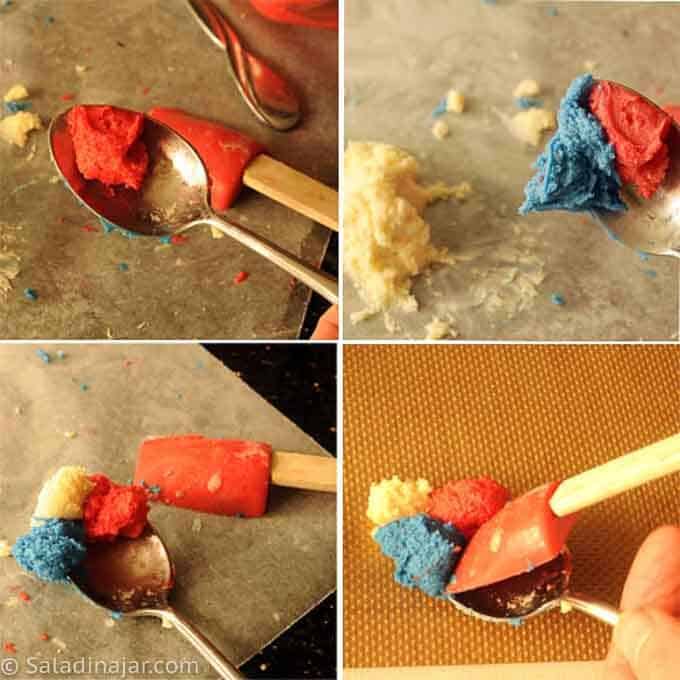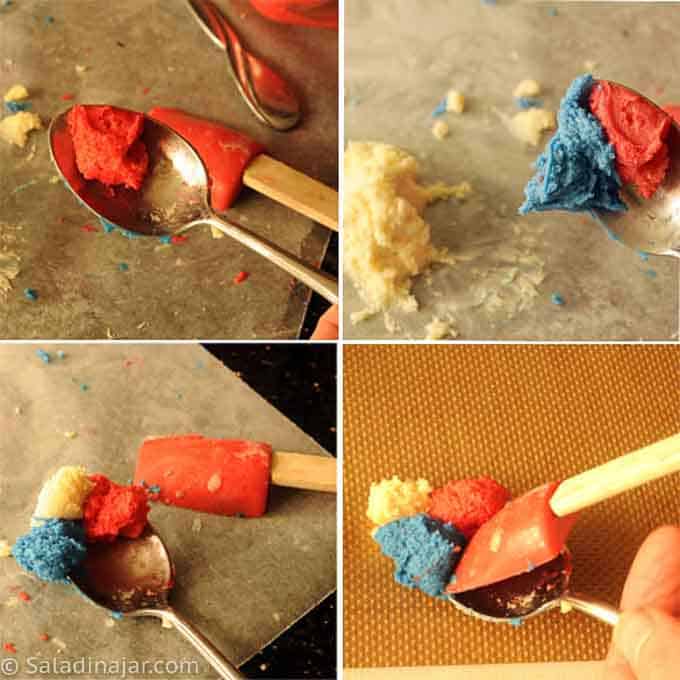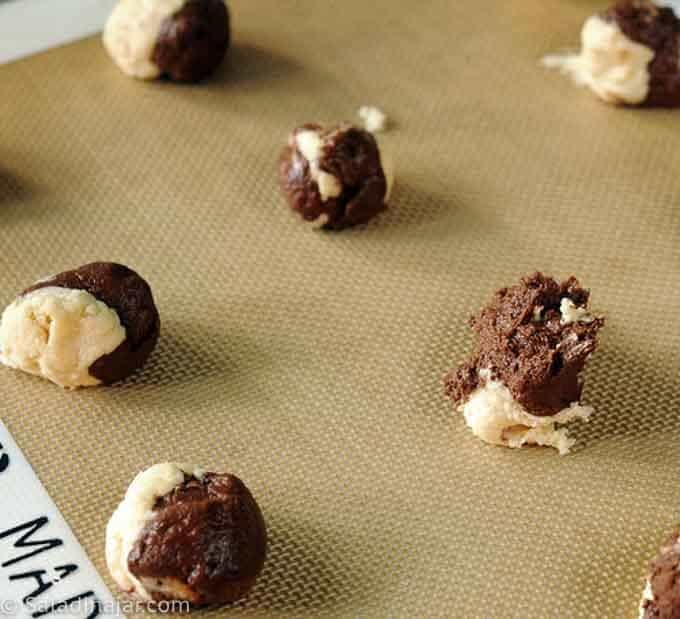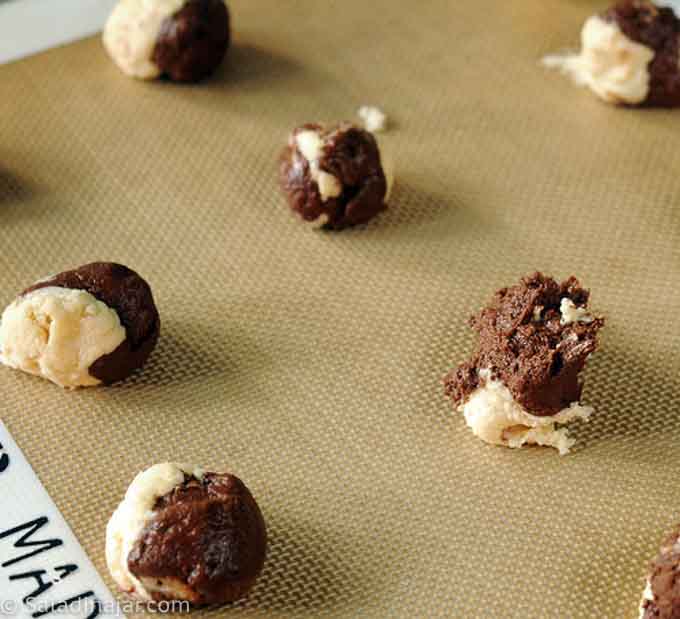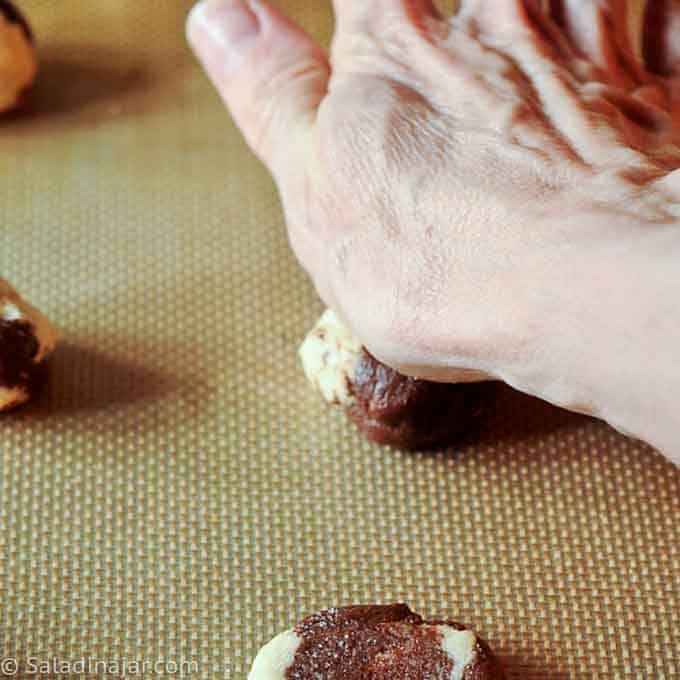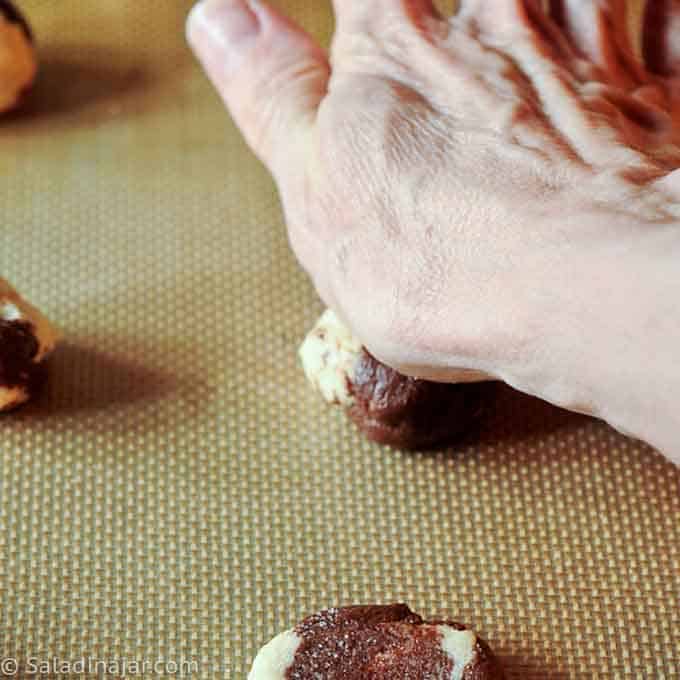 Remember. They don't have to be perfect. You're going for a "moonstone" effect. Craters and uneven colors everywhere.
Did you enjoy this recipe? If so, you can help others and me by leaving a 5-star 🤩 rating inside the recipe below. No comments are required.
Hope to see you again soon!
Paula
p.s. If you have any questions or suggestions, you can email me privately: Paula at saladinajar.com.