Preview: This recipe for Instant Pot Spicy Butternut Squash Soup will soothe your soul, wake up your tastebuds, and be ready to eat within minutes.
Preparing fresh butternut squash has always seemed too difficult and time-consuming. Peeled-and-cubed squash is available at the supermarket, I know. But somehow, that's a guilt-inducing option I can't seem to justify.
As a microwave girl from way back, I discovered a little trick that makes squash preparation as easy as peeling a potato. Keep reading to find out more.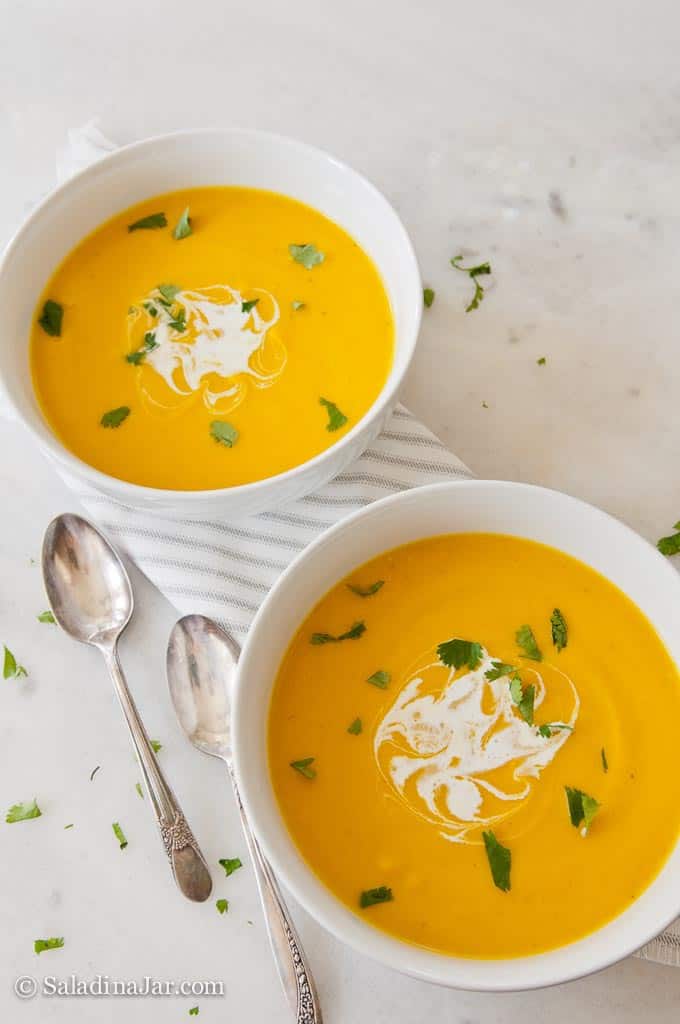 As an Amazon Associate, I earn from qualifying purchases.
An easier way to peel butternut squash:
Since I discovered this trick for softening the skin, I've been eating butternut squash like there's no tomorrow. Place a whole squash into your microwave and cook on HIGH for 4-5 minutes.
Once it cools a bit, cut the ends off and peel with a potato peeler. Cut whole squash in half and clean out seeds.
You may want to slice the whole squash in half before you peel if it's easier for you to handle.
How to clean seeds out of butternut squash:
Use a spring-loaded ice cream dipper, melon baller (my favorite), or a grapefruit spoon to quickly extract the seeds and the stringy stuff that holds them together.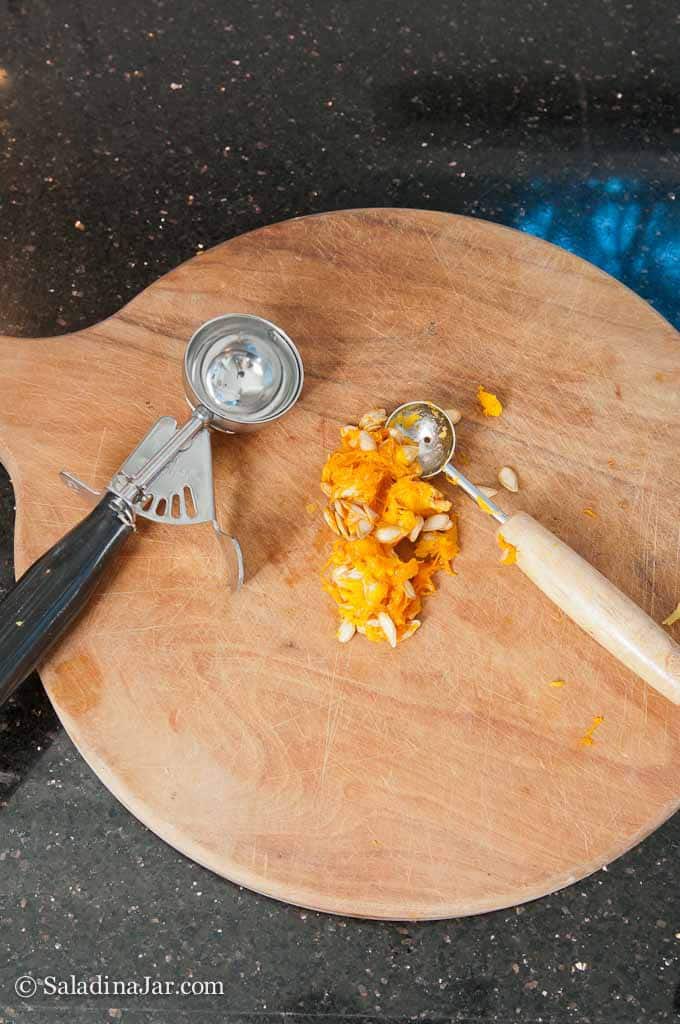 Recipe Notes for IP Spicy Butternut Squash Soup:
#1
If you want a creamy texture without using the real cream called for in so many butternut soup recipes, try coconut milk ("lite" if you prefer). It's not too heavy but adds a nice mouth-feel and only the slightest coconut flavor.
#2
Don't leave out the Asian fish sauce. Look for it in the Oriental section of the grocery store. Don't worry. You'll find other uses for it, especially if you like stir-fry recipes. And it lasts forever.
#3
Likewise with the Sriracha or rooster sauce, as we call it at my house. You don't need much, but it adds an unforgettable zing.
#4
If you happen to have an immersion blender, it means no extra dirty dishes.
Otherwise, use a blender or a food processor to whip this soup into creamy submission, but an immersion blender means no extra dirty dishes.
Can I freeze this soup?
Yes. Pour it into freezer bags and lay them flat in your freezer until they are frozen hard. The flat hard bags are easier to store.
I keep this in my freezer for "don't-feel-like-cooking-moods," especially during the colder months.
How to assemble Instant Pot Spicy Butternut Squash Soup: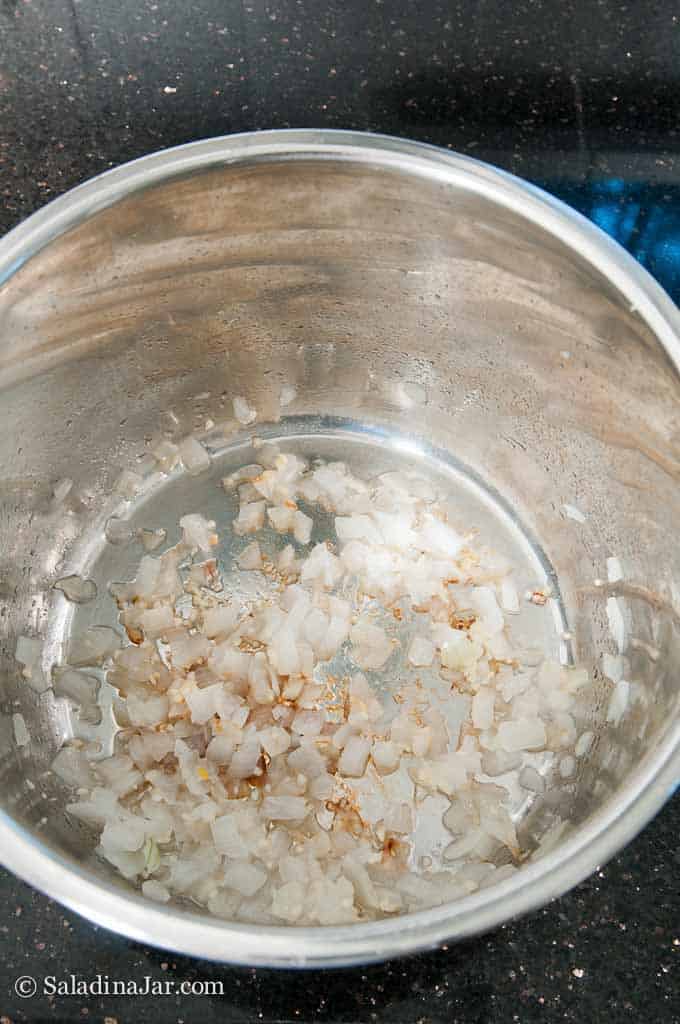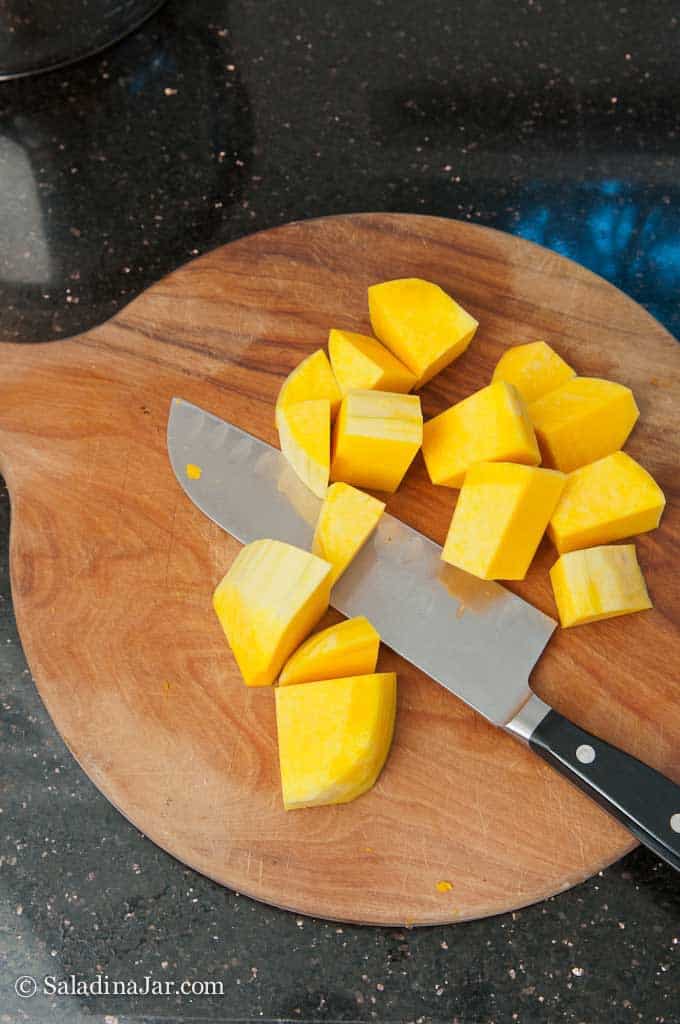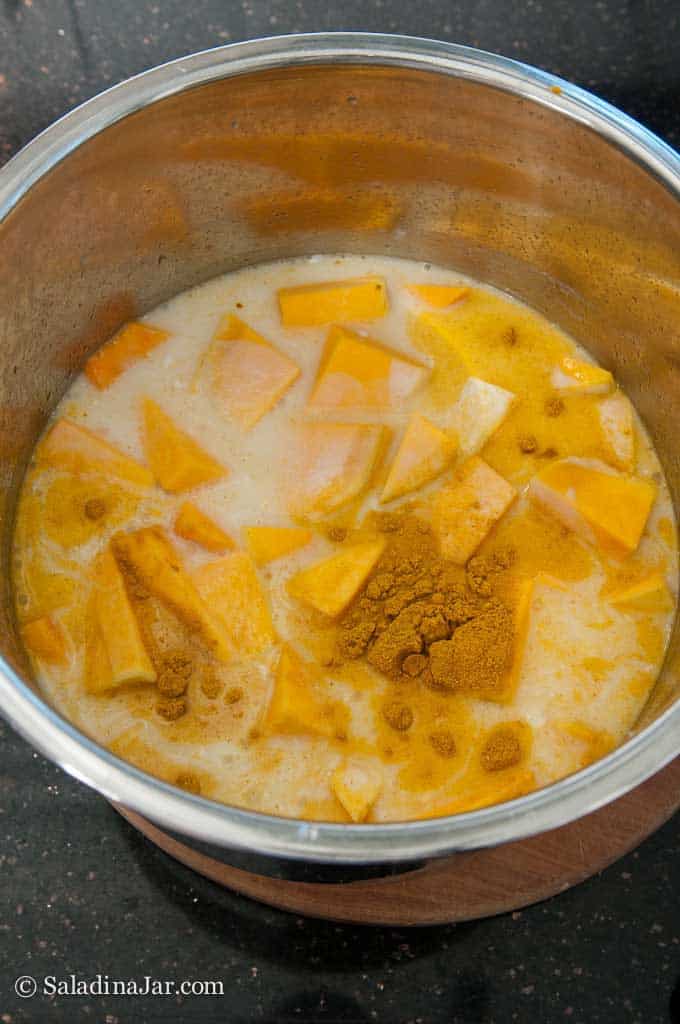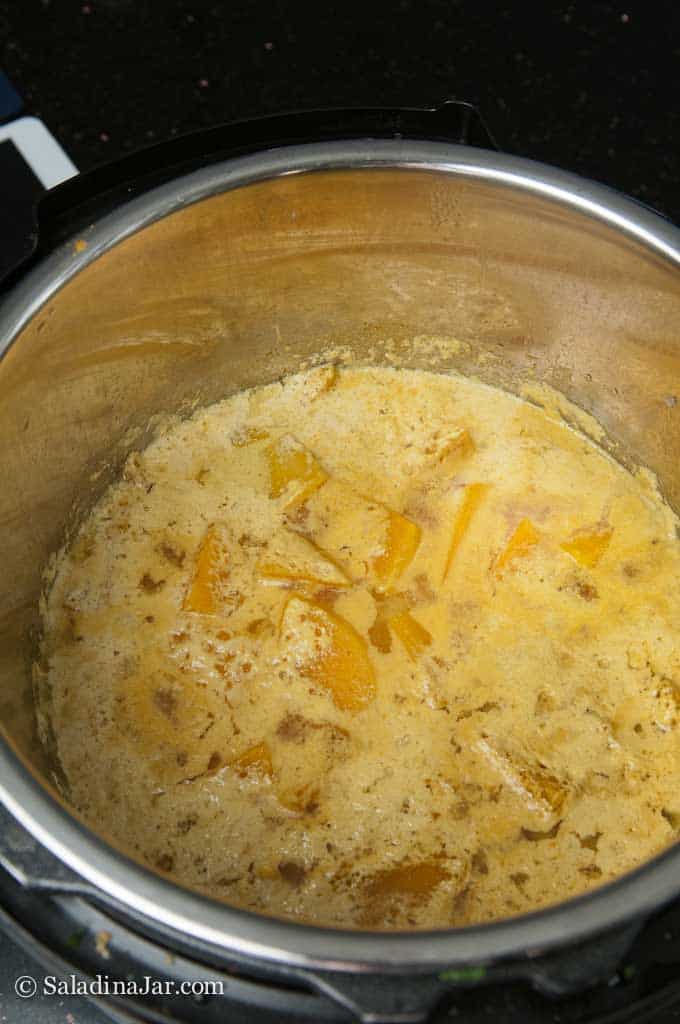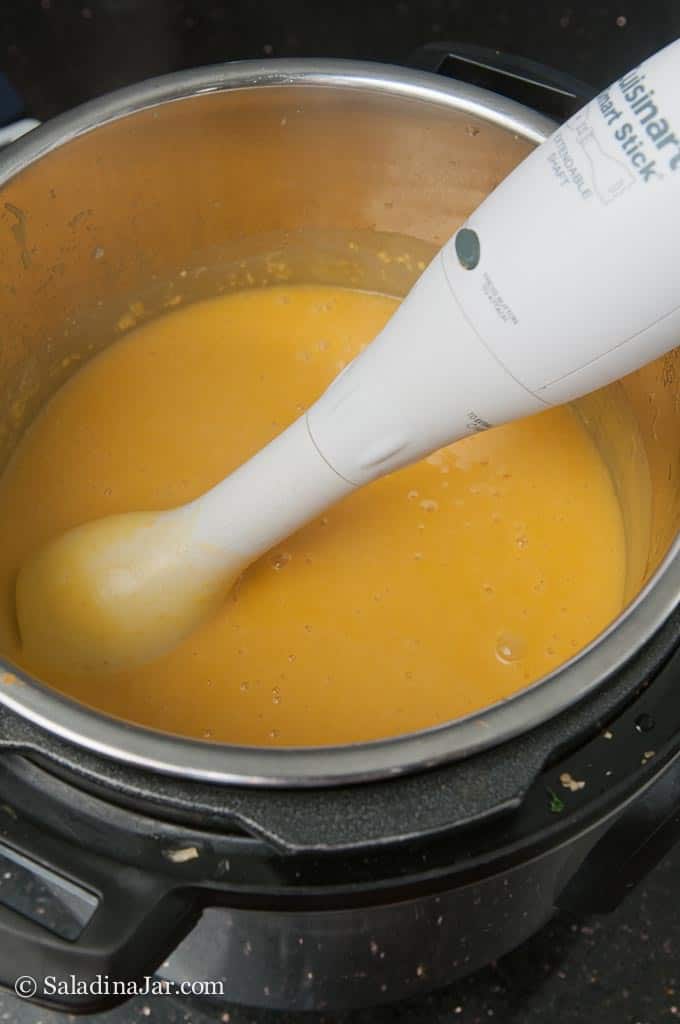 ---
More recipes for soup lovers
If you enjoyed this recipe, it would help others and me if you gave it a five-star rating inside the recipe card below. 🤩 No comment required. Thank you.

Hope to see you again soon!
Paula
p.s. Questions or suggestions? Please email me: Paula at saladinajar.com.