Preview: This simple Pepperoni Dip Recipe is a beautiful appetizer with pizza sauce, cheese, and pepperoni layered over cream cheese. Bake it up hot and watch it disappear.
If you are still looking for something to make on game day, you've come to the right place. Pepperoni Pizza Dip is super easy and will make you beautiful, rich, and famous. Well… maybe not all that. But, I predict people will ask for the recipe. That's how I got it.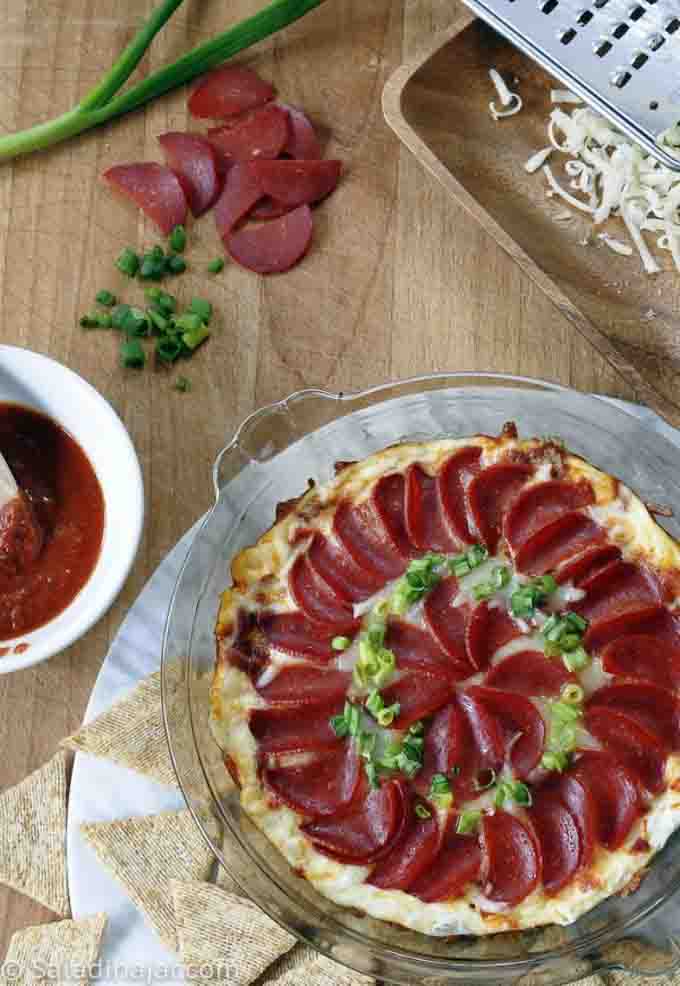 My friend Tammy shared this with me, but it's not the only reason I will remember her forever. Her last name is the same as my maiden name. She doesn't spell it right, but I guess it doesn't matter since she married.
Variations:
Variations to this recipe abound including the addition of bell peppers, sour cream, and Parmesan cheese, among others. For myself, I added green onions, arranging them so they would be easy for onion haters to sidestep.
What do you serve with this pizza dip?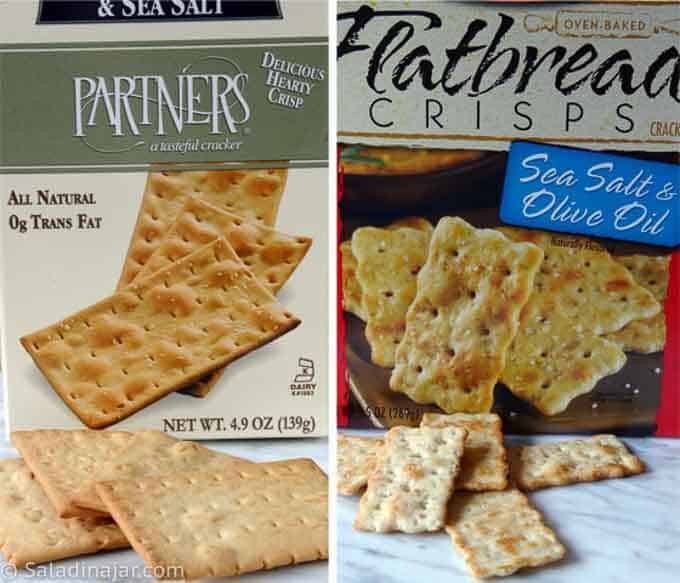 Your favorite crackers. I like Olive Oil & Sea Salt Crackers. The Flatbread Crisps, as seen on the right above, by Townhouse (Kroger brand) are also quite tasty.
Baby carrots
Celery
Chips
How to assemble Pepperoni Dip: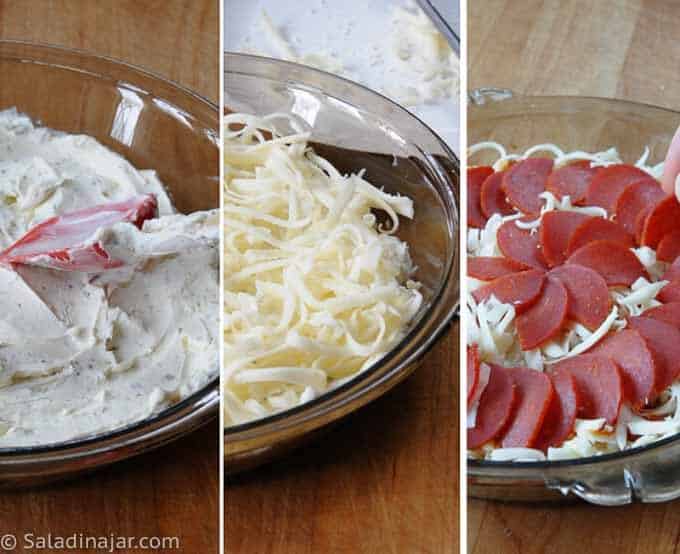 Did you enjoy this recipe? If so, you can help others and me by leaving a 5-star 🤩 rating inside the recipe below. No comments are required.
Hope to see you again soon!
Paula
p.s. If you have any questions or suggestions, you can email me privately: Paula at saladinajar.com.