Preview: This Radicchio Salad with Oranges, Avocados, and Almonds will take your salad game to the next level. Radicchio adds instant color and exciting flavor.
When it comes to salads, I am a simpleton. Too many elements or unusual ingredients, and I'm turning the page or clicking the mouse. How about you?
However, a big bowl of salad is a major player in my daily diet, so I have devised ways to make it happen without much trouble.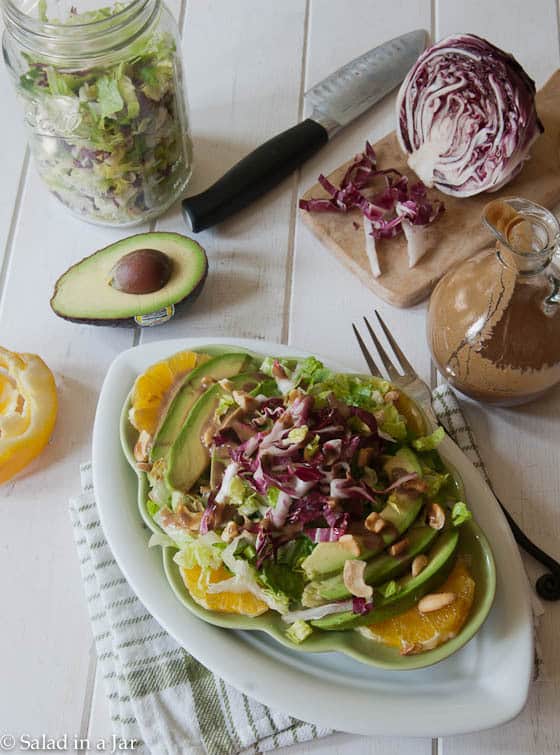 You would think the Salad-in-a-Jar lady would be a salad-meister.
Unfortunately, she is not.
My number one strategy for getting more salads into my diet is vacuum-packing chopped, ready-to-eat lettuce into glass canning jars. I make 6-7 jars at a time, and they last for over a week in my fridge.
Until now, I stuffed only romaine into those jars because it is the only lettuce I found to hold up for a week to 10 days.
Recipe Inspiration
Then one of my readers suggested I add chopped radicchio to the romaine. She claimed it would last as long as the romaine and add color, flavor, and excitement to the salad.
She was right!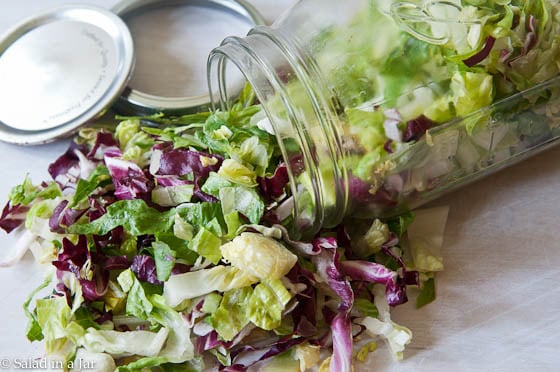 But you don't have to vacuum-pack your lettuce to enjoy radicchio. Try it in any salad that needs a touch of sophistication and interest. Of course, you can also eat it sautéed, grilled, roasted, or baked, but that's a subject for another meal.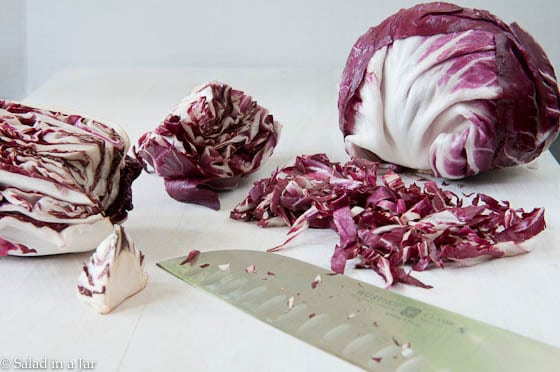 What is radicchio?
You may be thinking radicchio looks a lot like red cabbage, but don't confuse them. The color of radicchio is not as purple as red cabbage, and the flavor is worlds apart.
As a member of the chicory family, radicchio has a slightly bitter but not unpleasant taste. You could temper the bitterness by soaking the lettuce in water for an hour, but I don't bother.
At first glance, radicchio seems expensive at $4.99 to $6.99 a pound. But that beautiful red and white ball (some varieties are elongated similar to endive) is lightweight and usually costs between $1.50 to $3.00 per head, depending on the store's size. You don't need much.
You've probably already tried radicchio in a prepared salad mix. It's a common ingredient. But if you've never purchased and cooked with it yourself, the recipe below is a great place to start.
---
Are you looking to eat more salad?
---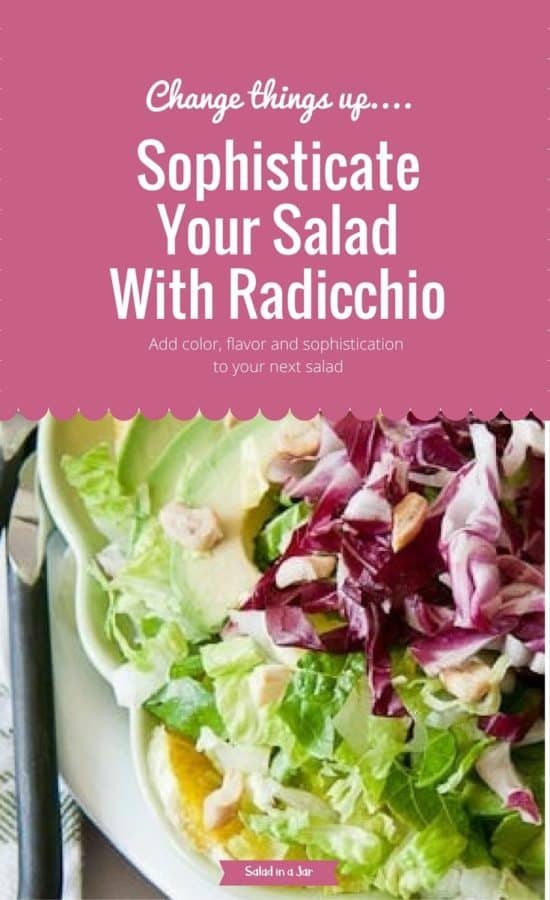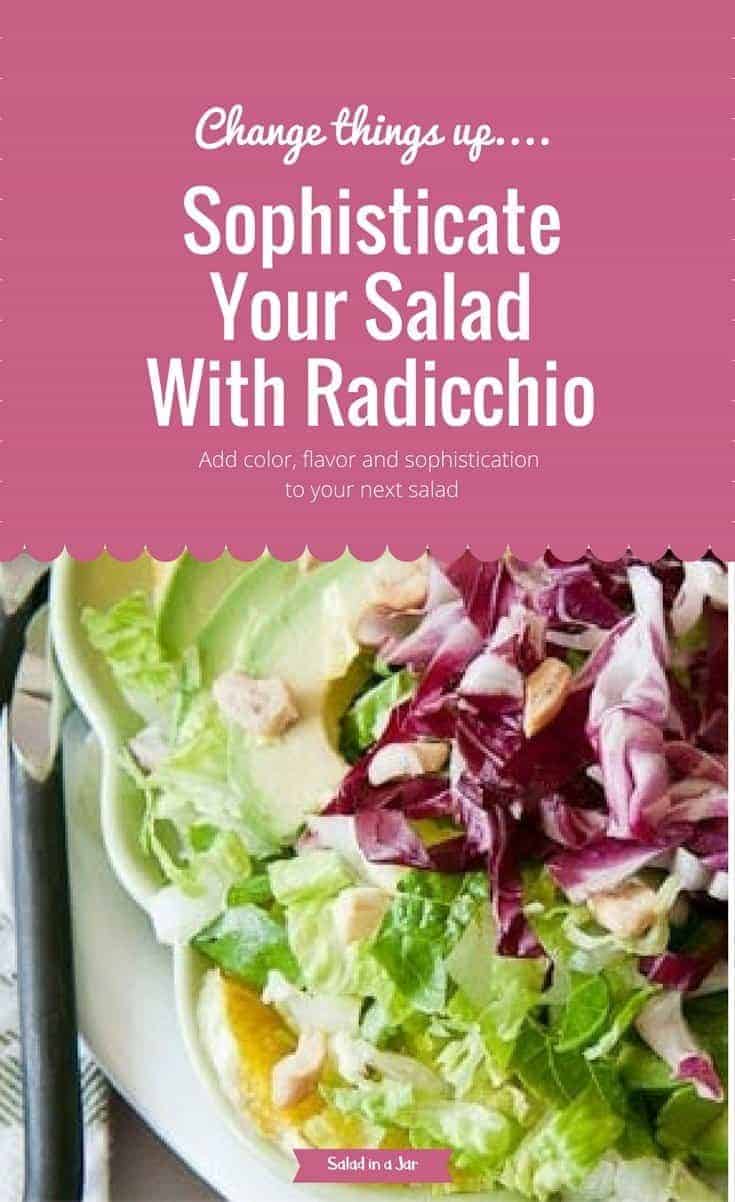 ---
If you enjoyed this recipe, it would help others and me if you gave it a five-star rating inside the recipe card below. 🤩 No comment required. Thank you.

Hope to see you again soon!
Paula
p.s. Questions or suggestions? Please email me: Paula at saladinajar.com.
---