Preview: This Spicy Cowboy Rub recipe is a spicy homemade steak rub seasoning mix that perks up grilled or roasted meat and veggies.
Sometimes I'm a lazy cook. Can you relate? Don't bother me with a recipe and don't make me pull out a cookbook. Just give me some Cowboy Rub seasoning mix to transform my plain meat or veggies into something wonderful and marvelous.
My favorite homemade seasoning mix is slightly adapted from A Cowboy in the Kitchen by Grady Spears of Reata Restaurant fame. Yes, there are a bazillion rubs and seasoning mixes on the market (see my cabinet for a few half-empty jars of mystery spices), but I prefer to make it myself so the ingredients will be fresh, and then I know exactly what's in it.
Don't think this mix is just for the grill and/or steaks. We love it on chicken, ribs, pork roast, fresh corn, squash, and almost any Mexican recipe that calls for chili powder-type flavors.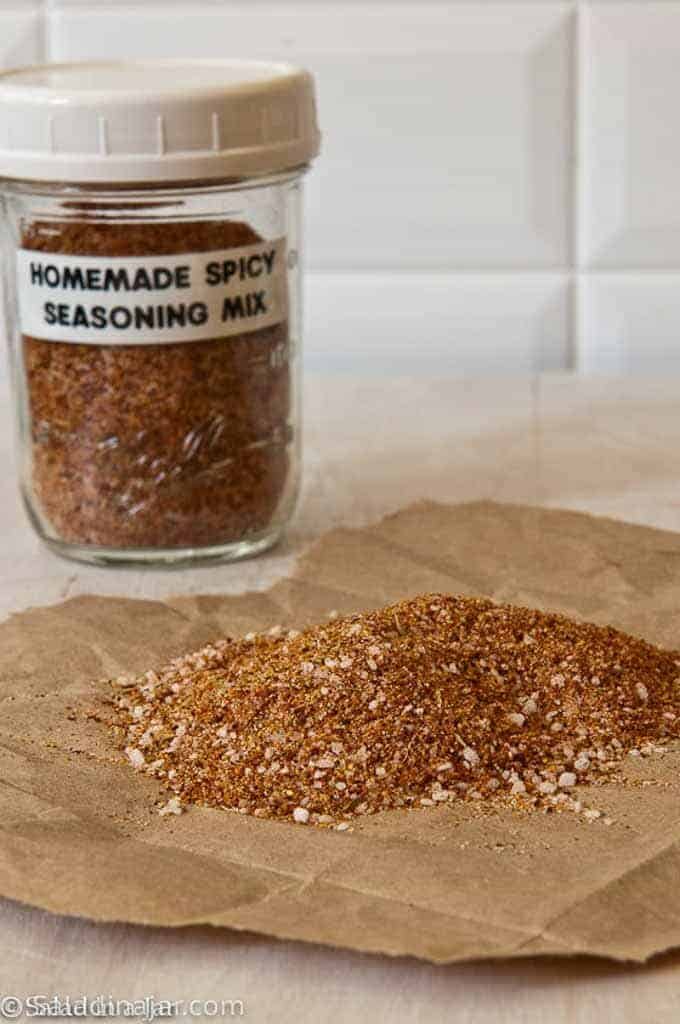 ---
How to make this Spicy Cowboy Rub Recipe: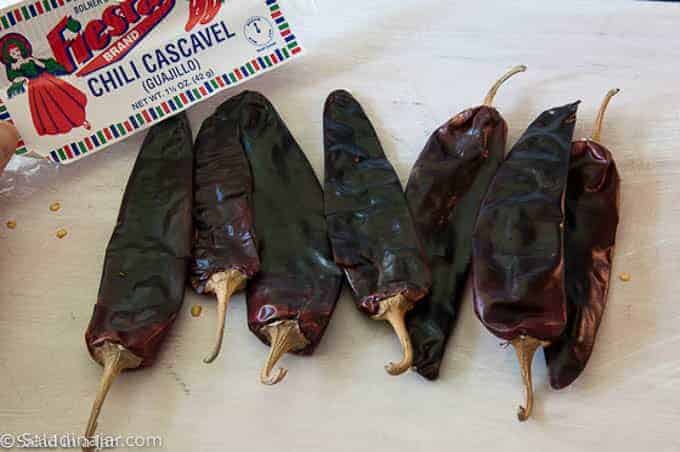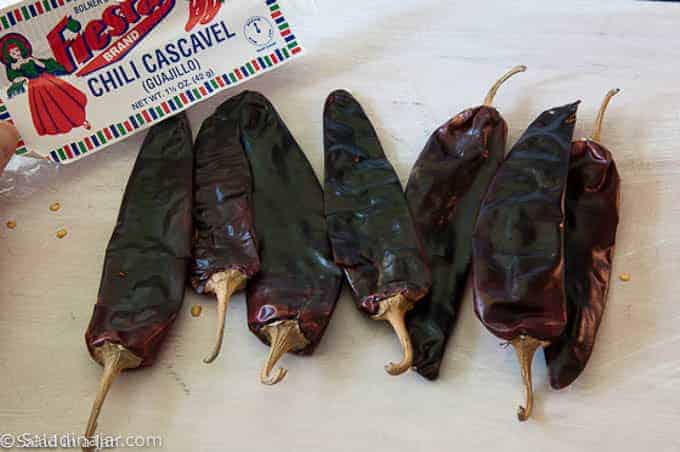 Dried peppers are readily available at my grocery store–for cheap. Experiment with other types of chilies, especially if this specific kind is not available.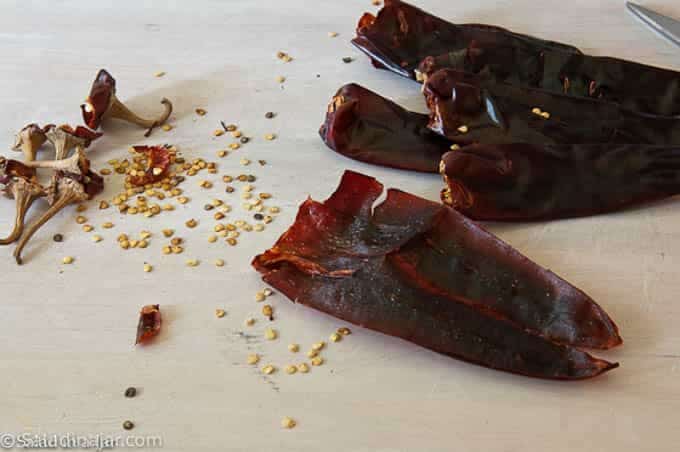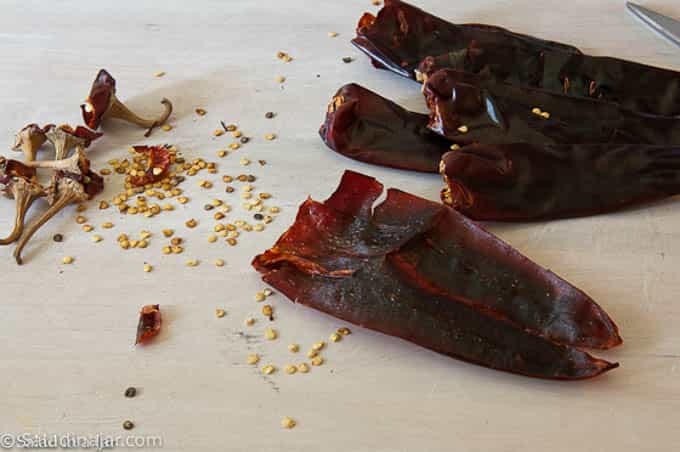 Pull off the stems and dump out the seeds. Grinding the seeds along with the peppers will yield even more heat if that's what you're after, but not me, so I throw them away.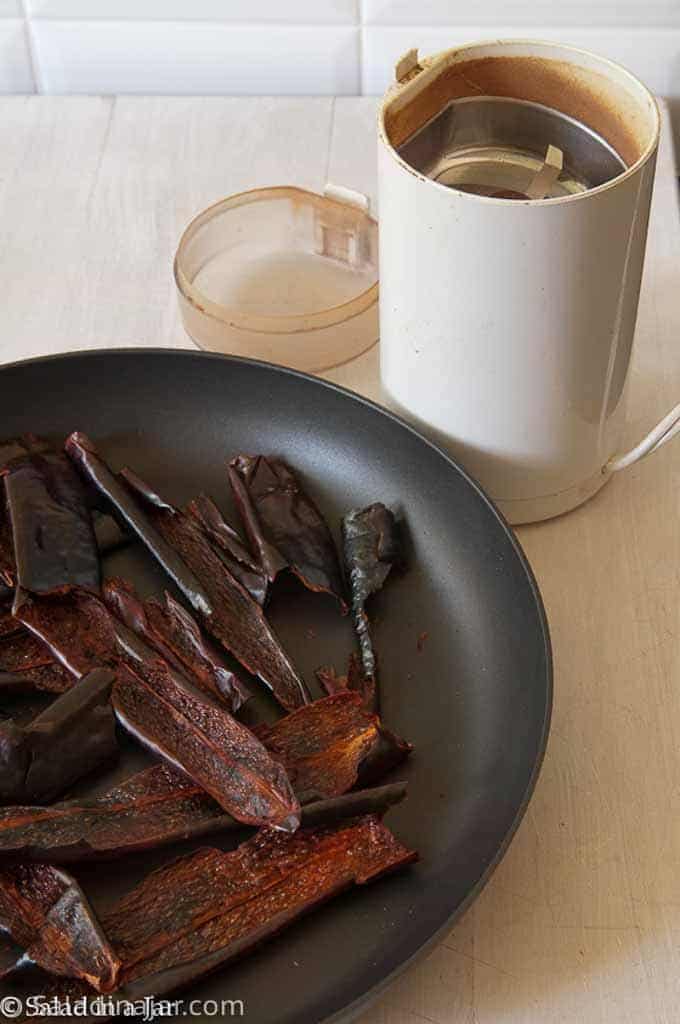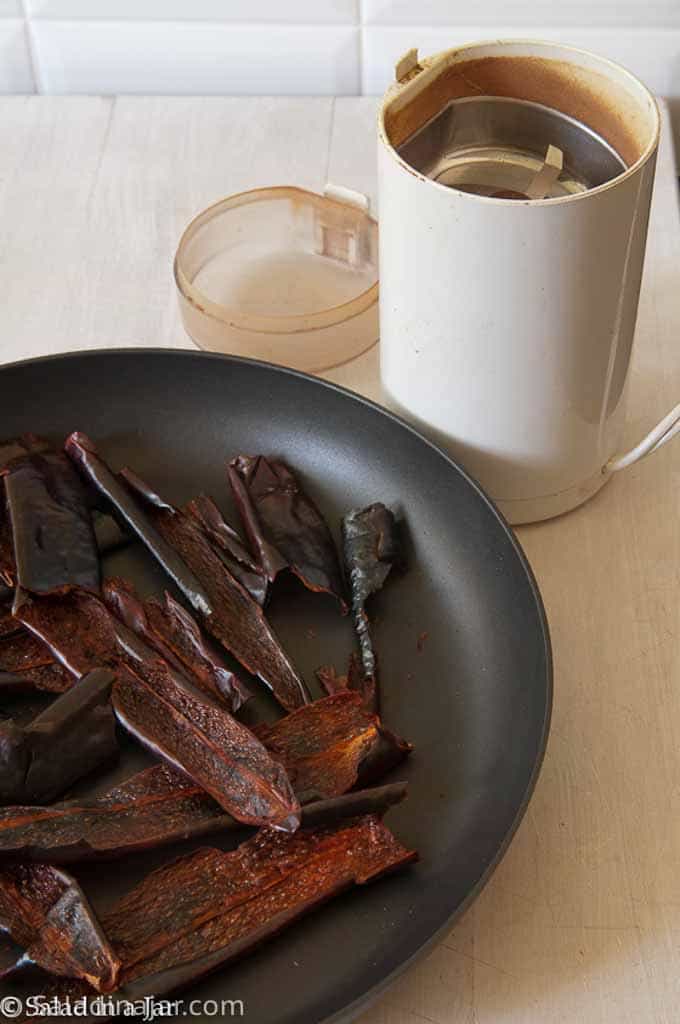 I don't use this coffee grinder for coffee ever since I discovered this German coffee online. The grinder has been repurposed solely for grinding spices.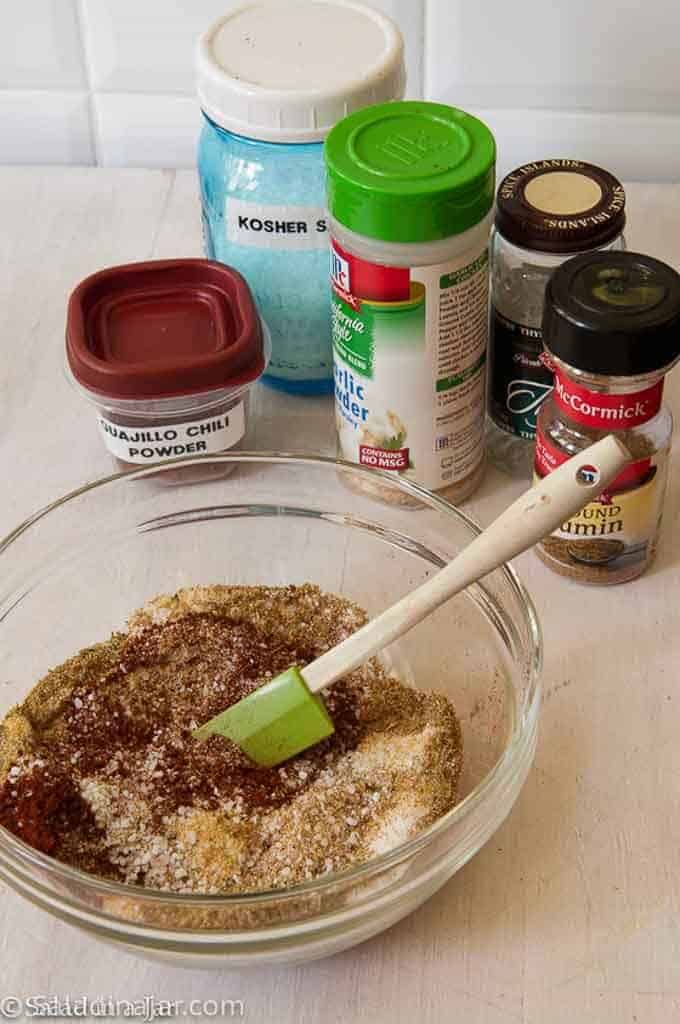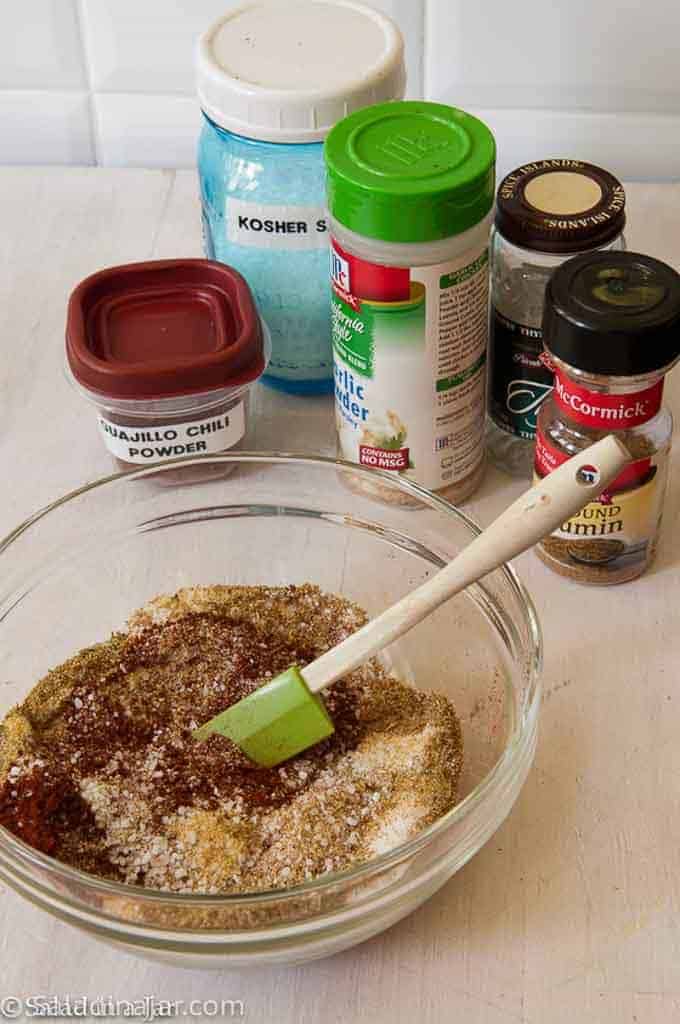 My latest obsession is a label maker. Can you tell?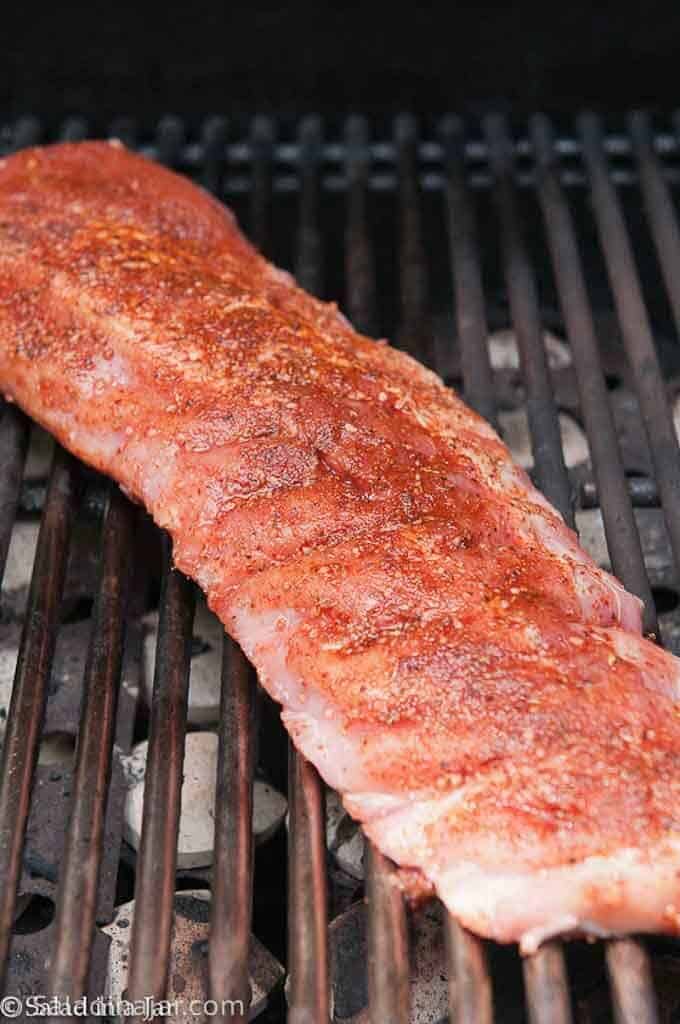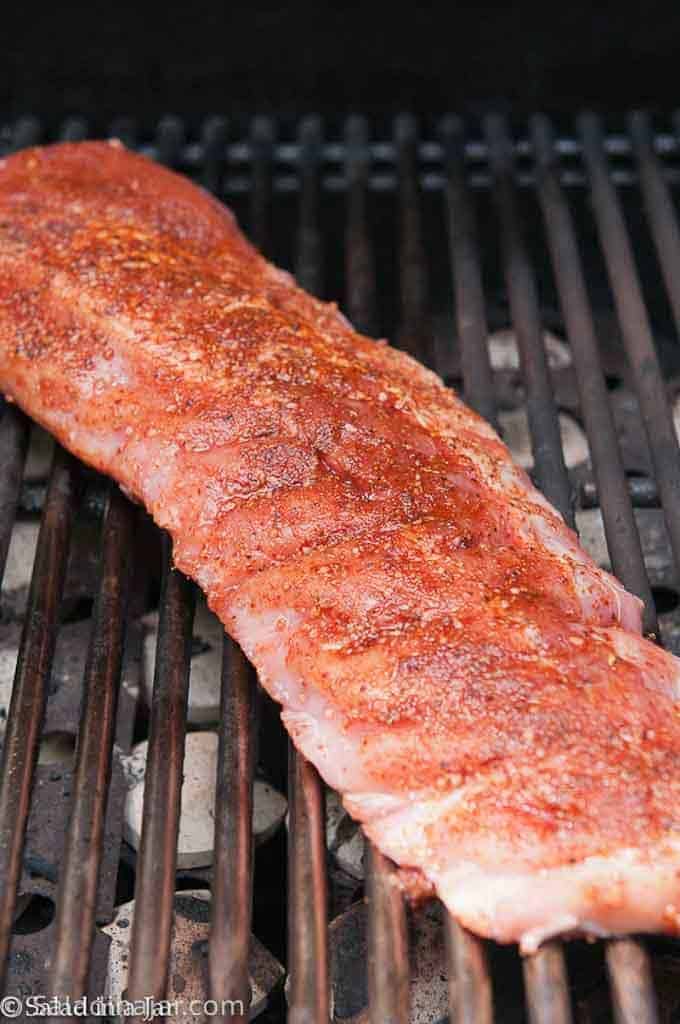 Here's one example of the way I use this seasoning mix. Sprinkle over the top of ribs, steak, chicken, or fish to your taste. Grill, bake, or cook as desired.
---
If you enjoyed this recipe, it would help others and me if you gave it a five-star rating inside the recipe card below. 🤩 No comment required. Thank you.

Hope to see you again soon!
Paula
p.s. Questions or suggestions? Please email me: Paula at saladinajar.com.
---