Preview: Red Beans and Rice are made from dried beans and fresh ingredients. But are they as good as "Popeye's?"
What is your favorite "guilty pleasure" that comes from a fast-food restaurant? Fess up! One of mine is red beans and rice from Popeye's.
Admittedly, it's rather humiliating when your standard of excellence for a certain food is a fast-food joint. But it's true.
And it's not just me. My whole family wants red beans and rice that remind us of Popeye's.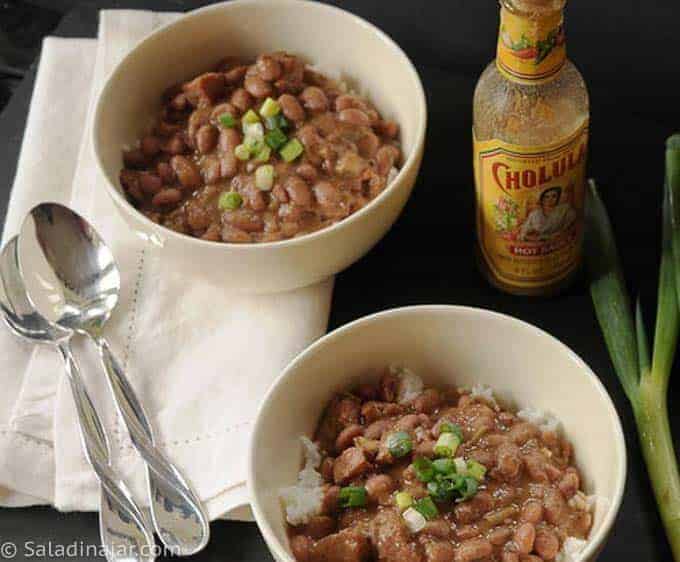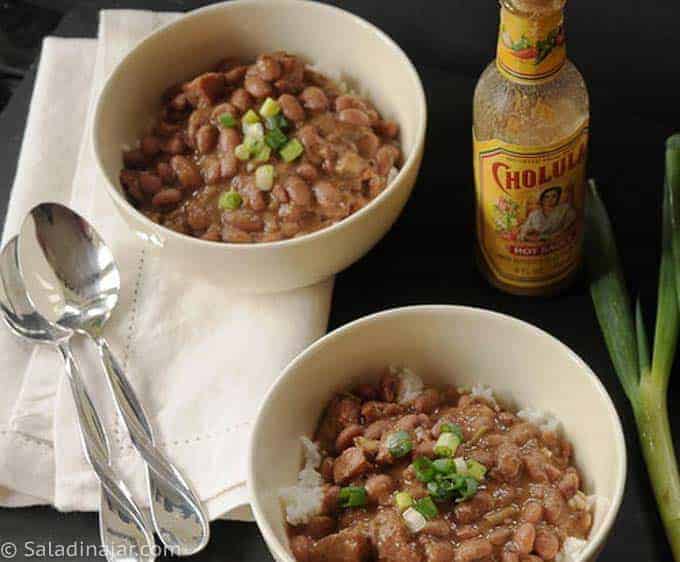 My son is pretty sure I would never put as much fat as necessary to make my red beans taste like theirs. He might be right. But this recipe is so tasty and fresh, I don't miss it.
The cold, rainy weather we've had lately is an excuse to think about cooking red beans and rice. Not that I need an excuse.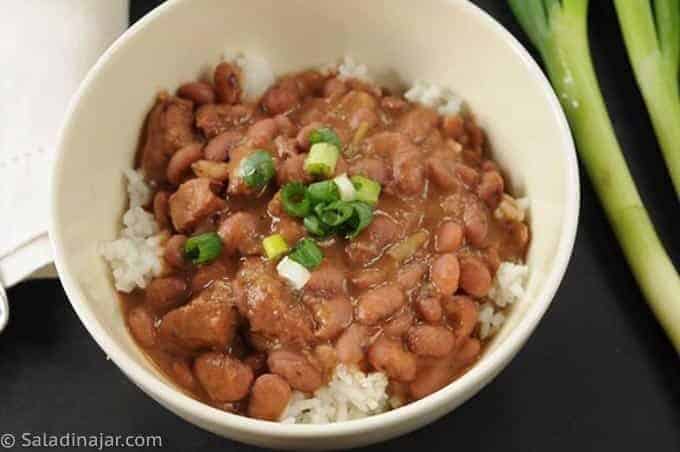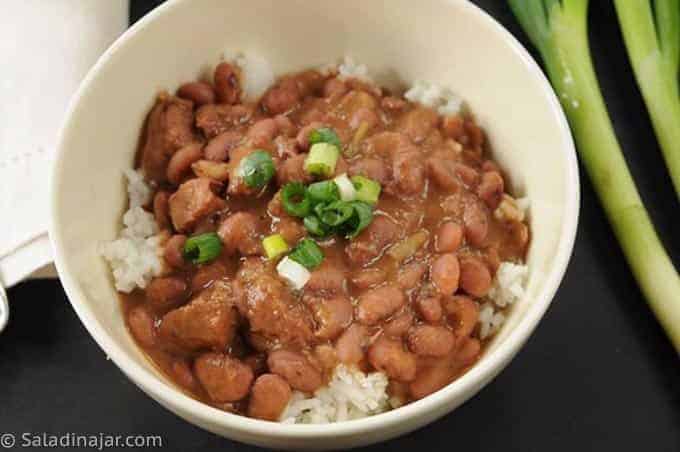 Recipe notes:
#1
The secret is in the sausage.
With that in mind, buy the real andouille sausage, if possible. I love the turkey andouille from Whole Foods. If you can't find andouille, go with kielbasa.
#2
Note the long soak time with lots of SALT!
Although skeptical at first, I'm now a believer. Don't worry. It gets rinsed off.
---
---
If you enjoyed this recipe, it would help others and me if you gave it a five-star rating inside the recipe card below. 🤩 No comment required. Thank you.

Hope to see you again soon!
Paula
p.s. Questions or suggestions? Please email me: Paula at saladinajar.com.