Eating Our Way Across Italy is a quick summary of our trip to Italy. Check out my view of Italy through the eyes of an amateur foodie.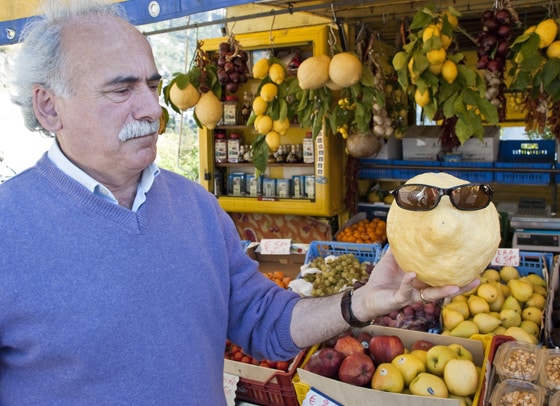 Saturday 7:00 PM on the airplane coming home from Italy:
Because this day started at 4:00 in the morning, Venice time, it has stretched far longer than the God-appointed 24 hours. I've had 4 meals, 1/2 bag of pistachios, 1/4 bag of peanuts, 1/4 bag of a huge container of popcorn, and I'm currently nursing a mix of Diet Sierra Mist and orange juice as offered by an American flight attendant. My weary and jet-lagged stomach is starting to complain and ask, "Where's the salad in a jar?"
3:00 AM Sunday morning back at home:
Can't sleep. My body thinks it should be awake. Decide to reminisce and finish blogging about our trip before the memories slip through the cracks of my everyday-life routine.
Many months ago:
When our friends Jerry and Debbie mentioned a trip to Italy together, we marked our calendars. Debbie made most of the plans because she has been there multiple times and organizing is her gift. It doesn't hurt that her maiden name is Guardalabene. (Hope I spelled it right, Debbie.) Her grandparents immigrated from Italy. She speaks Italian fluently enough to make sure we got what we ordered for dinner. In her absence one day, our husbands asked for "two bills" (as in two separate checks). They were surprised when the waiter brought two beers.
Upon finding out where we were going, I have lost count of how many people told me Italy was their favorite vacation destination.  Now I see why.
Unfortunately, I'm not a huge art or history buff, so while others took pictures of ruins, I was taking pictures of our guide.  Isn't her hair adorable? She's cute anyway. I always have trouble separating cute girls from their cute haircuts in the magazines.
In addition to the fun of hanging with people I love, the highlight of most of my vacations is the food. Italy was no exception.
I had four food-related goals:
First, I wanted to try Italian pizza–lots of it. I was warned ahead of time not to expect Pizza Hut, thank goodness.
Second, I wanted to find an authentic cannoli pastry with chocolate chips in the filling. Ground pistachios garnishing the ends? Optional.
Third, I wanted to try as many flavors of gelato as possible.
And finally, I wanted to gain a new appreciation for pasta beyond one of my favorite recipes on this blog, Scooter's Spaghetti.
Almost every restaurant seemed to have pizza on the menu. We had the best in Rome, where the thin crust was unusually crisp, all the way to the inner parts of the pizza and the seasoning was better than average.  We found it at a tiny hole-in-the-wall place close to our hotel, so I don't remember the name. If you go to Rome, stay at the Hotel Dorian where the nice man at the desk will be able to direct you. Half-way through our trip, however, I began waving the white flag.  No more pizza!
My search for a good cannoli was a disappointment.  I tried two. The first was not so fresh. The other had chocolate in the middle, which was good, but unfortunately, not the sweet-ricotta-studded-with-chocolate-chips-inside-a-fresh-and-crispy-shell cannoli of my dreams. I did find this animal-shaped bread while checking out every bakery we walked by. Reminded me of one of my favorite blogs, With a Grateful Prayer and a Thankful Heart, and Lorraine's animal-shaped breads.
The gelato was every creamy drip as good as reported. My favorite flavors were coconut, coffee, and pistachio.  I think we ate it daily and twice the last day we were there. I felt guilty for the first couple of bites, but got over it quickly.
While I'm reminiscing about gelato, I have to share one of the coolest souvenirs I brought back– simple spoons with squared off tips. Italians serve gelato with a plastic version which enables one to scrape the bottom of a flat dish completely clean.  I can picture myself using them to eat homemade yogurt out of glass jars.
The pasta was plentiful, varied, and offered at every meal except breakfast. The best came from the cooking school Debbie and I attended in Florence, the highlight of the trip for me. In contrast to everyone else, the next time I go to Italy, I will take cooking lessons morning, noon, and night while they go to the cathedrals and museums.
Our lessons included recipes for Eggplant Caprese, Fresh Water Pasta with Fresh Mediterranean Sauce, Chicken or Turkey with Fresh Vegetables, and Chocolate Panna Cotta for dessert. Along with Debbie, two young girls from Panama were part of my small cooking group. They told us they were on break from school and had come to Italy to learn the language and how to cook. They couldn't have been more adorable, and our experience was richer for meeting them.
A heart-felt thanks to Jerry and Debbie for being part of a wonderful trip we will never forget.