Are you intimidated by the idea of making your own yogurt? If so, you aren't alone. I wrote this post, "Don't Fear Making Homemade Yogurt" to encourage you to try it yourself at home.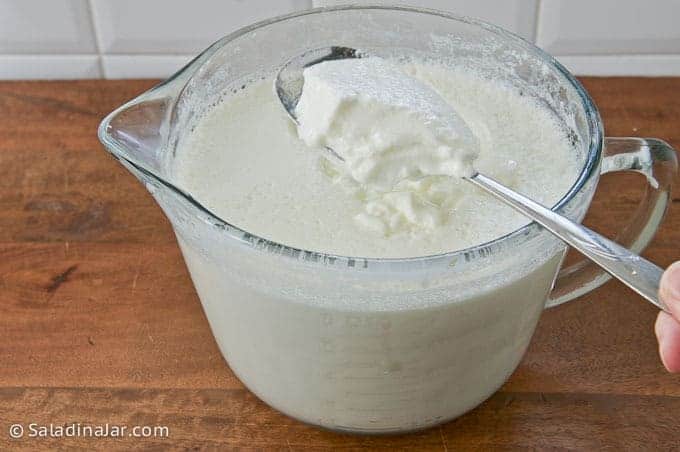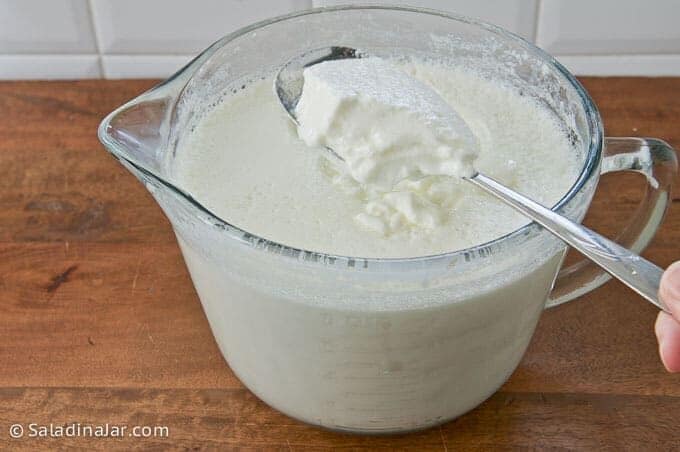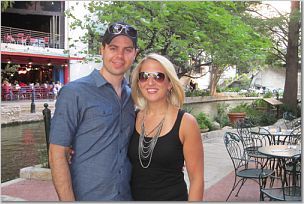 Perhaps you recognize some of these "reasons" for not trying to make your own yogurt.
Too much trouble
Too much work
Skeptical about the taste compared to commercial yogurt with additives and sugar or sweetener
Nervous about working with live cultures
Worried about the possibility of failure and wasted milk (it happens sometimes on the road to success)
My daughter-in-law Amanda was also hesitant despite watching me make and eat my own yogurt for several years. When she decided she wanted to try making it herself with her favorite milk, I offered to help if she would let me document the process. You can see the results here.
Meanwhile, I think you'll find her thoughts on the subject interesting and encouraging. After her first attempt, she was hooked and was so excited, she wanted to tell you about it in her own words.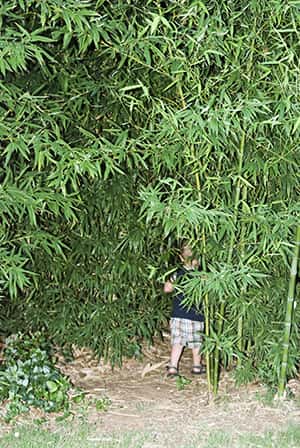 Q: Why did you decide to make your own Greek yogurt?
A: It saves money. It's fresher and healthier, and it's better for the environment,
Initially, I was a little intimidated by the whole process.  It seemed to be a long, complicated process that would require advanced cooking skills.  Frankly, I wasn't sure I could "flavor" the yogurt to be as tasty as the store-bought organic Greek that I had become so accustomed to eating.
My husband and I are always looking for convenient, healthy, unprocessed, whole foods. Non-fat Greek yogurt is high on my list because it has a high ratio of protein to carbohydrates (even higher than a glass of milk), which is excellent for weight loss and non-milk drinkers like me.
One cup of the yogurt in the morning keeps my husband full until lunch. We also love the way the homemade yogurt tastes when made with the raw milk (unless the cow's been in an onion patch – kidding, of course).
Another one of the biggest reasons I decided to make my own Greek yogurt was to save money. For example, we had been spending $1.99 per serving on organic Greek yogurt from the store, and when we make our own, we spend approx. $.58 per serving (and that's using raw milk, which is quite a bit more expensive than pasteurized!) This savings really adds up when you eat as much yogurt as we do (at least one a day).
Also, I reuse glass jars for our yogurt instead of the throw-away containers so it is definitely more "green." (The jars fit easily into the lunch bag I take to work).
Q: How long does it take you to make yogurt?
A: One thing I realized is there's very little hands-on time involved when making yogurt. Although it takes a while to get to the finished product, I do not spend more than 10 minutes of my time making yogurt.  After I made my first batch I was kicking myself for not making it sooner.
If you follow Paula's instructions, it really is so easy!
Q: What are some things you have learned about the process since you started making yogurt?
A. I have only been making yogurt a few weeks but these are some things I've discovered for myself.
 I tried only heating the milk to 100 degrees in the microwave, just to see how it would turn out.  The flavor was good, but the texture was extremely gritty.  So, that was a bust in my opinion.  I always heat to the 175-degree temperature now.
 I started out using an old (but clean) T-Shirt on top of a strainer while straining my yogurt but I quickly became tired of the extra clean up.  So, I now only use a strainer and I actually like the creamier result I get.
 One of my biggest concerns was how to flavor the yogurt.  Once I whisk the final product, I add in milk to the whole batch.  How much depends on the batch.
Next, I pour yogurt into 8-ounce jars and put them into the fridge.  Yogurt will thicken as it cools.
I am not a big fan of artificial sweeteners, so we use jelly and fresh fruit, or about ¼ teaspoon sugar and vanilla bean paste and homemade granola (which I keep in the freezer).  I am telling you, these two options are ten times better than the expensive store-bought yogurt, plus I feel like Martha Stewart (kitchen Martha…not prison Martha)!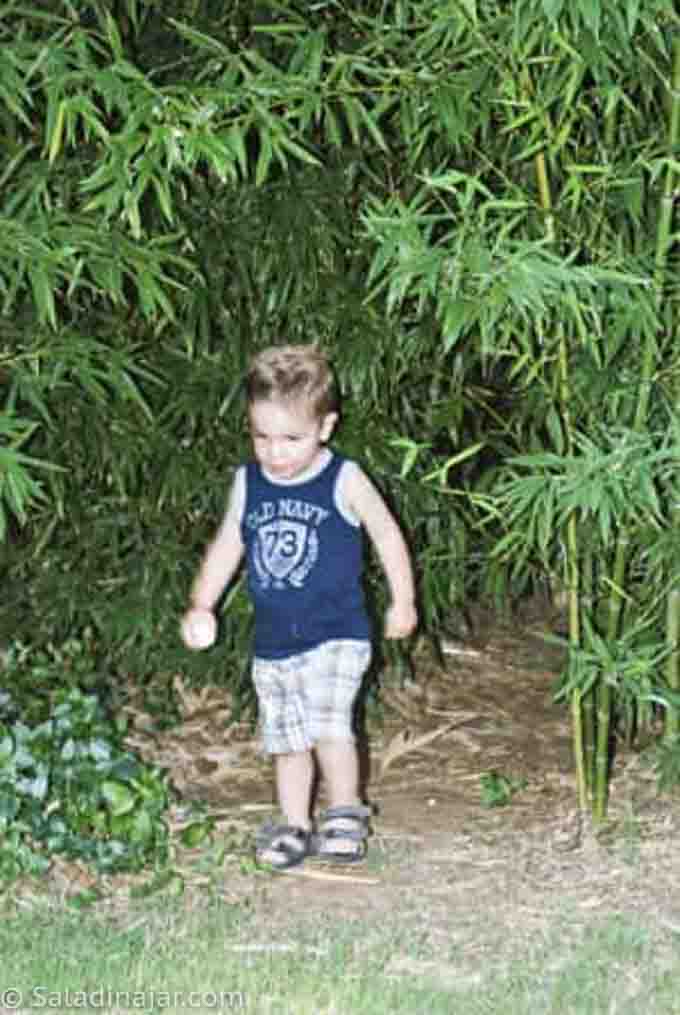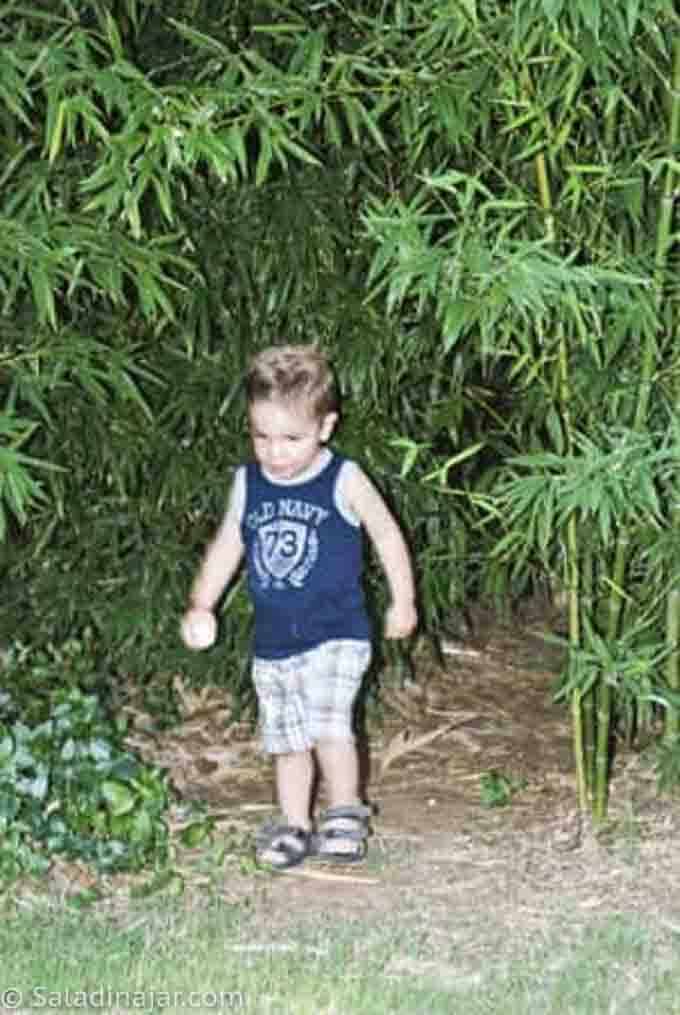 Posts Related to "Don't Fear Making Homemade Yogurt":