Do you like the idea of making your own food when possible–even things most people buy, like yogurt, yeast bread, condensed cream of mushroom soup, or even, pop-tarts? Maybe you want or need to control the ingredients, customize the taste, or just enjoy the challenge.
Don't you love the satisfying feeling you get when
Your kitchen experiments turn out good?
Your bread bakes up beautifully and tastes as good as it smells?
You check on the milk you prepared last night and find smooth, thick yogurt?
Then there is the flip side…
The dense loaf of bread that's too embarrassing to share with a friend
The milk that still looks like milk the next morning instead of yogurt
Spending lots of time on a new recipe that wasn't worth the time or money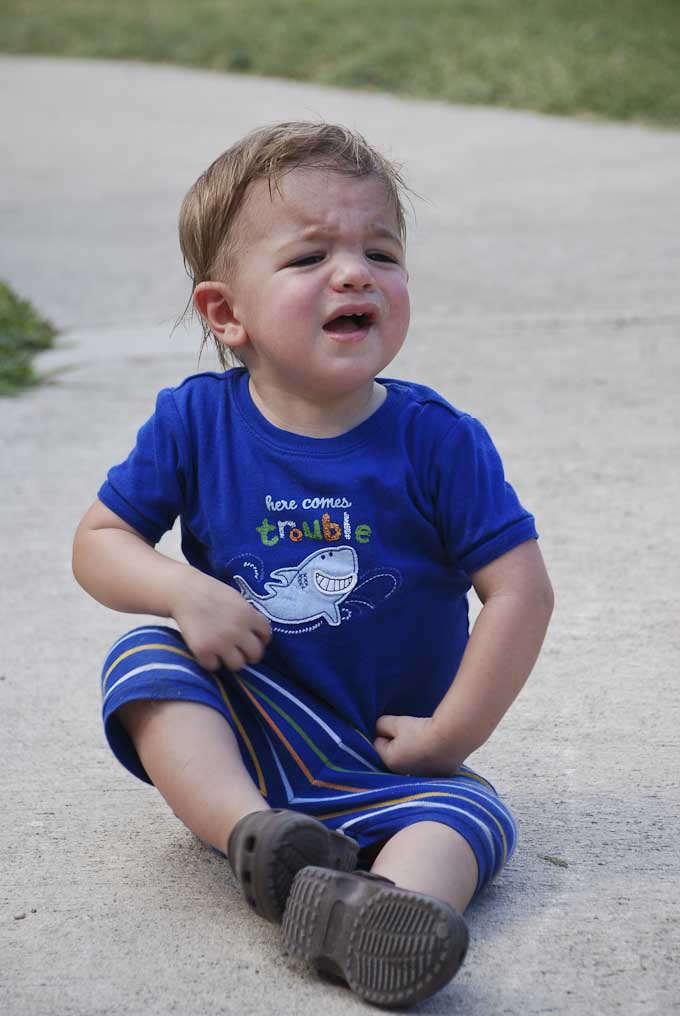 The next time you want to make bread or yogurt, I hope you'll remember this website. Whether you need a recipe or you run into trouble, I'm here to help.
My mission is to provide instruction, encouragement, and advice for kitchen adventures involving bread machines and homemade yogurt. Beyond that, you'll find many other recipes with secret ingredients and time-saving hacks.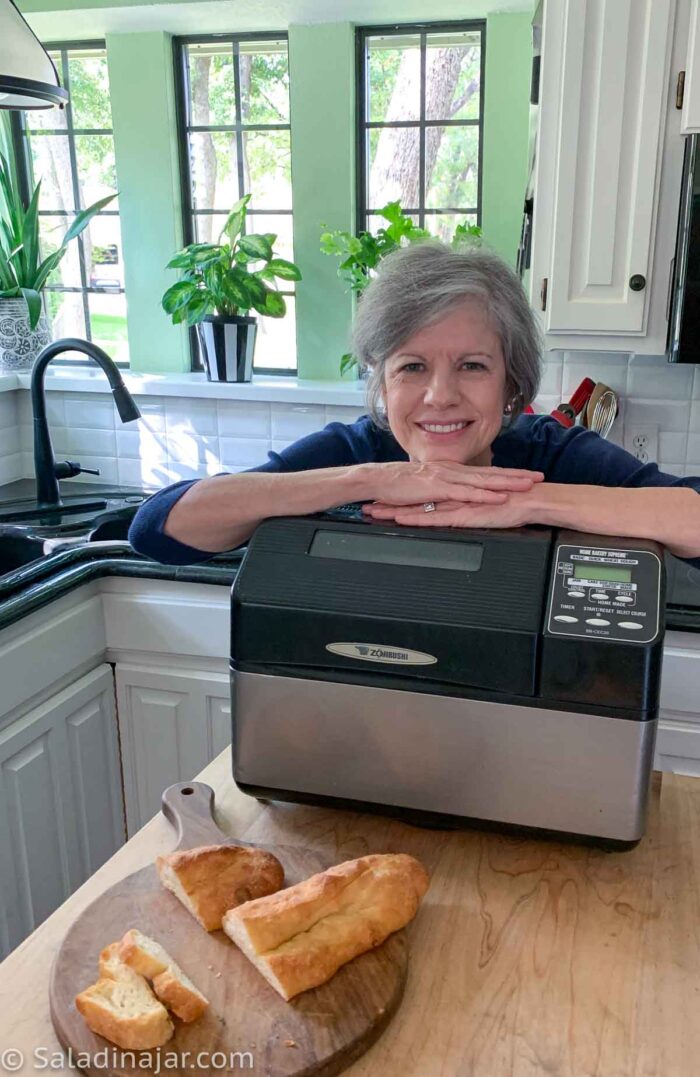 ---
HERE'S WHAT YOU CAN EXPECT:
---
What qualifies you to write this stuff?
My background includes a Home Economics degree (emphasis on food and nutrition), commercial kitchen experience, R & D with a national pizza chain, and a history of teaching microwave-cooking schools. I've been working/playing in the kitchen for over 40 years, but I still love to keep up with the latest food trends, kitchen devices, and techniques.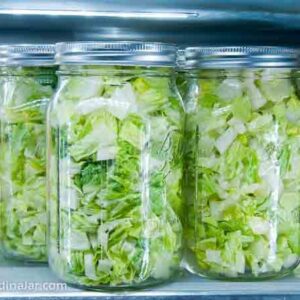 Why the name "Salad in a Jar"?
In 2009, I started SaladinaJar.com to share my unique method for vacuum-sealing chopped lettuce into Mason jars. I call it healthy fast-food. My co-workers called it "salad in a jar." The name stuck.
---
PERSONALLY SPEAKING…
I'm an Indiana farm girl turned city kid. After graduating from Oklahoma Christian, I moved to the Dallas area and married a Texan. Besides owning a State Farm Insurance agency, my husband thinks Texas is the best place on earth. It appears I'm anchored here for the duration.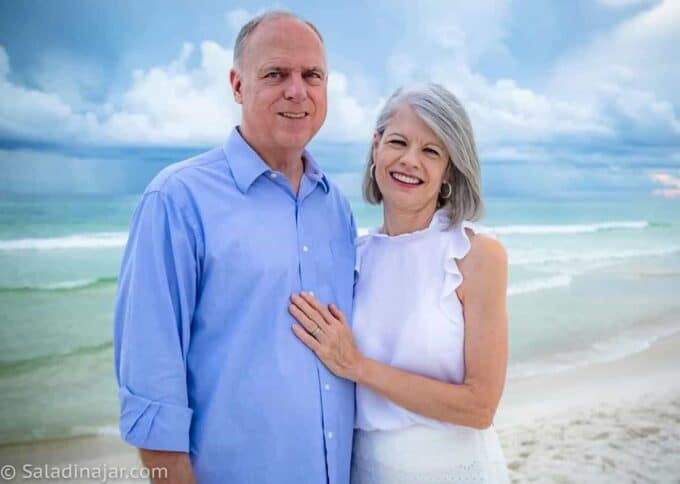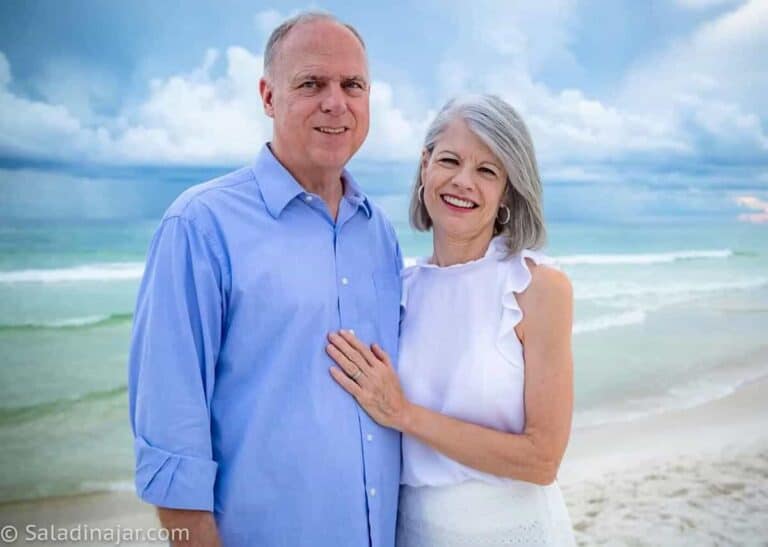 We have two married sons and five grandchildren. Both families live in the same town we do. Can a grandmother be more blessed?
---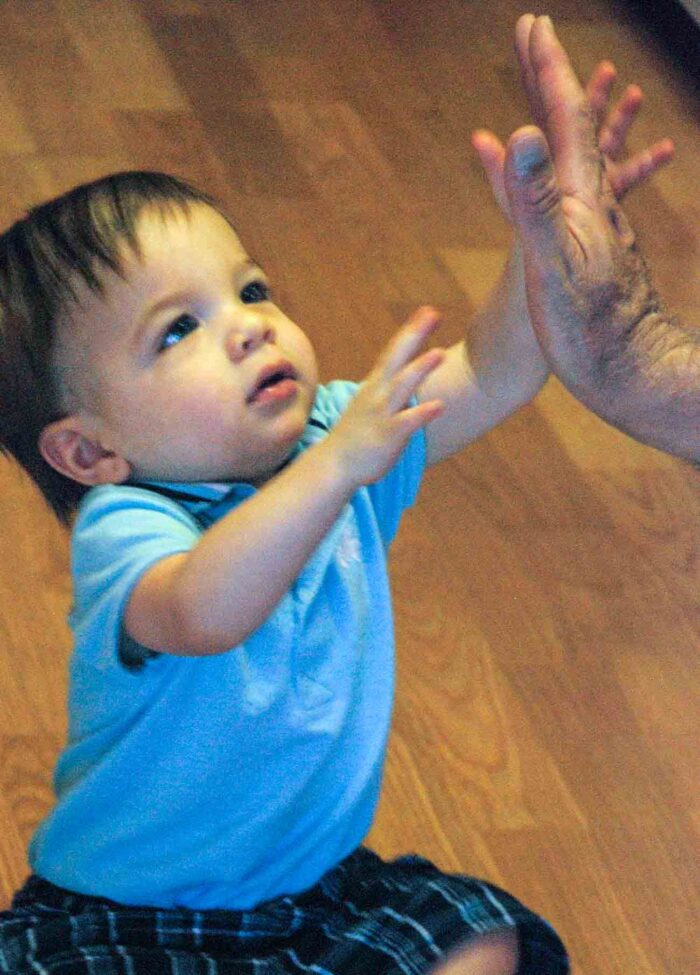 Now that I'm retired, there's plenty of time to answer your questions, hear your stories, and give out "High 5's."
Leave a comment or question at the bottom of any blog post. Or email me privately: [email protected]
Blessings,
Paula Rhodes
p.s You can read my privacy policy here.
---
Sign up for occasional updates and exclusive tips to help you in the kitchen.
---