This recipe for Grilled Salmon with Fresh Corn, Tomato and Avocado Relish takes salmon to a whole new level when served over grilled asparagus and garnished with fresh and colorful summer veggies.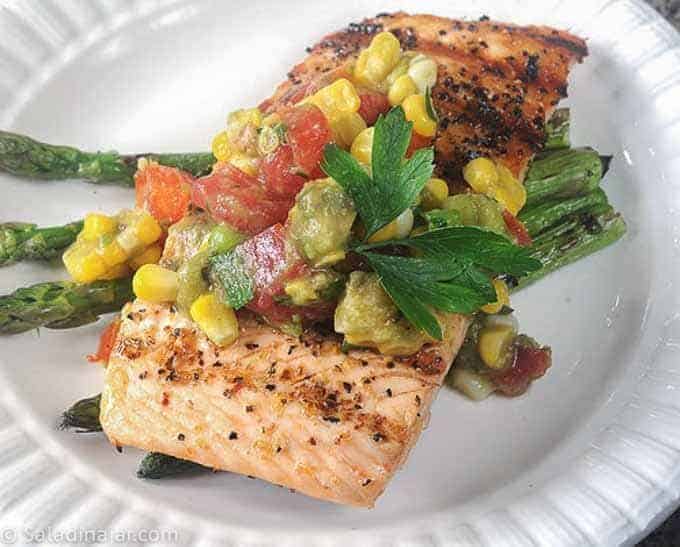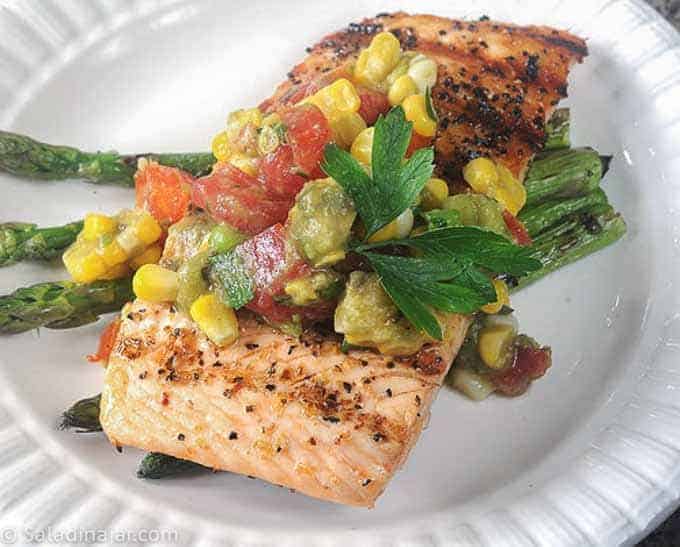 This old picture, taken during a shopping trip in 1988 with lots of other girls from church, might give you an idea of why I still miss the friend who gave me this recipe.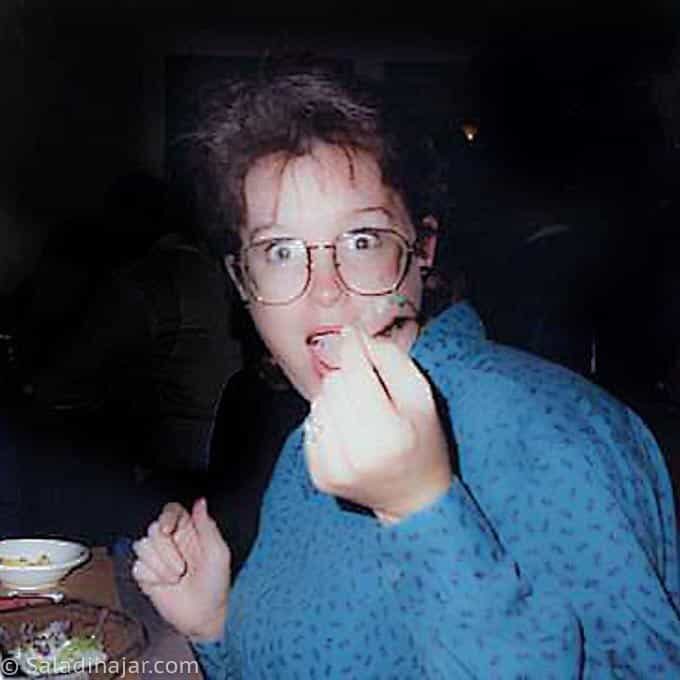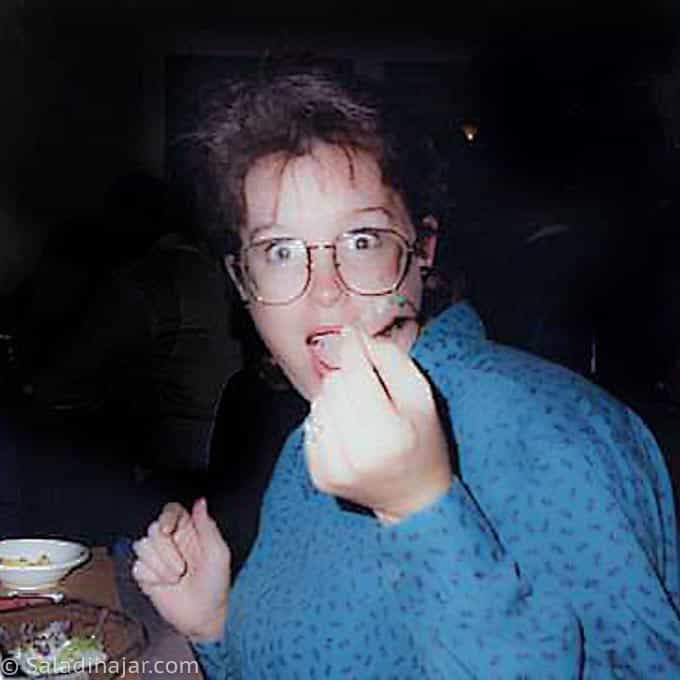 Recipe Inspiration
Beth told me she makes this recipe for their Christmas dinner. But Christmas isn't the best time to get good tomatoes and corn for the relish, so I waited until the middle of summer.
Tomatoes combined with fresh sweet corn and avocados dress up this salmon far beyond my usual throw-it-on-the-grill-and-eat-it-with-Dijonnaise routine.
This recipe originated with Emeril Lagasse according to Google. I've adapted it to my own tastes and the contents of my spice rack.
Substitutions
Mr. Lagasse called for Essence on the salmon but I substituted lime pepper. Surely lemon pepper would be just as good. I also left out the fresh onions in the relish because we like to kiss at my house and those two don't go together very well–at least not for me.
How do you pick out good avocados?
They can be tricky. It's difficult to catch them at just the right stage–not too hard, not too soft and before they start to develop dark spots inside. Read about my secret for buying avocados without bruises if you don't already have your own method.
Avocados also keep this dish from storing well. Ever tried to keep leftover guacamole to eat the next day?? Same deal.
---
More Recipes for Your Consideration
---
Pin the picture below to save for later.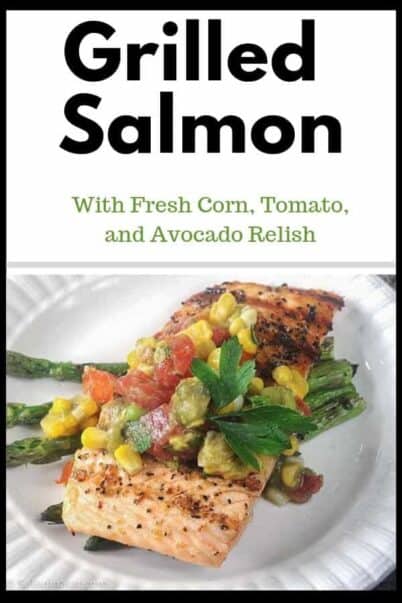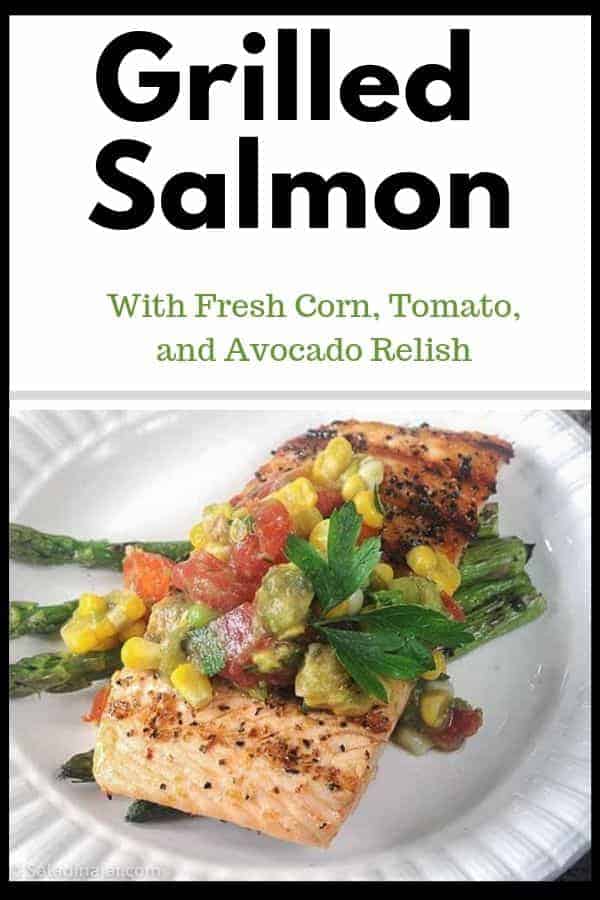 ---
Did you enjoy this recipe? If so, you can help others and me by leaving a 5-star 🤩 rating inside the recipe below. No comments are required.
Hope to see you again soon!
Paula
p.s. If you have any questions or suggestions, you can email me privately: Paula at saladinajar.com.
---