Preview: Learn How to Make Greek Yogurt Using Raw Milk. Follow along with this picture tutorial. The instructions are for making regular yogurt and Greek yogurt.
No cows hang out in my backyard or the back forty. Raw milk is not available commercially in my town, but my son and daughter-in-law are in love with yogurt made with raw milk. They encouraged me to try it.
I may be entering treacherous territory. Recently I've had several inquiries about making Greek yogurt with raw milk (unpasteurized milk) on my Homemade Greek Yogurt post, so I decided to try it just so I can say I did.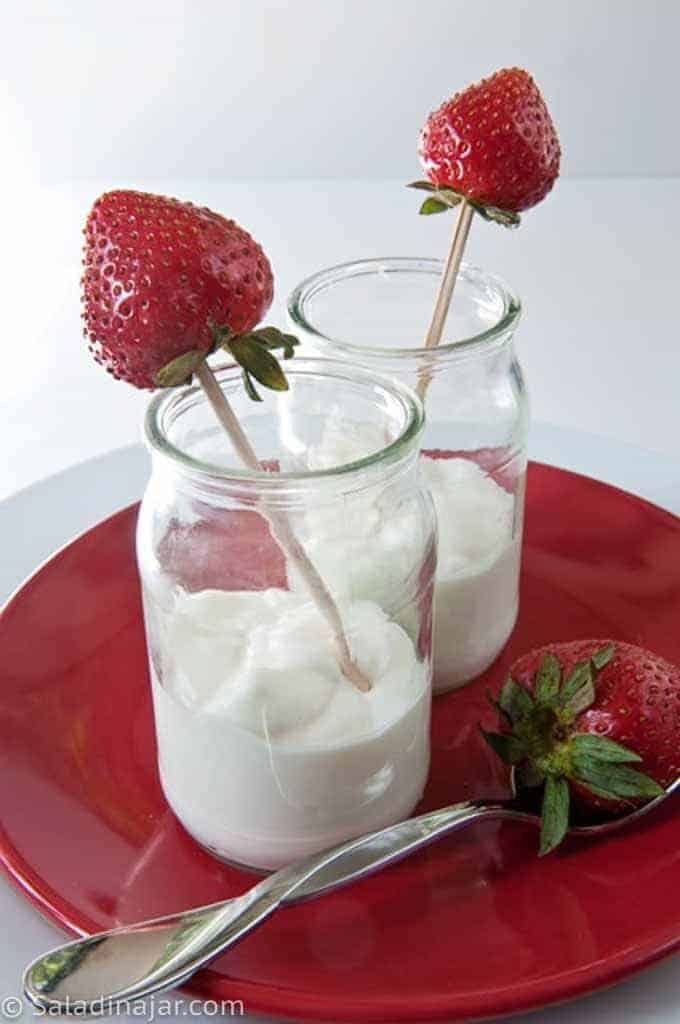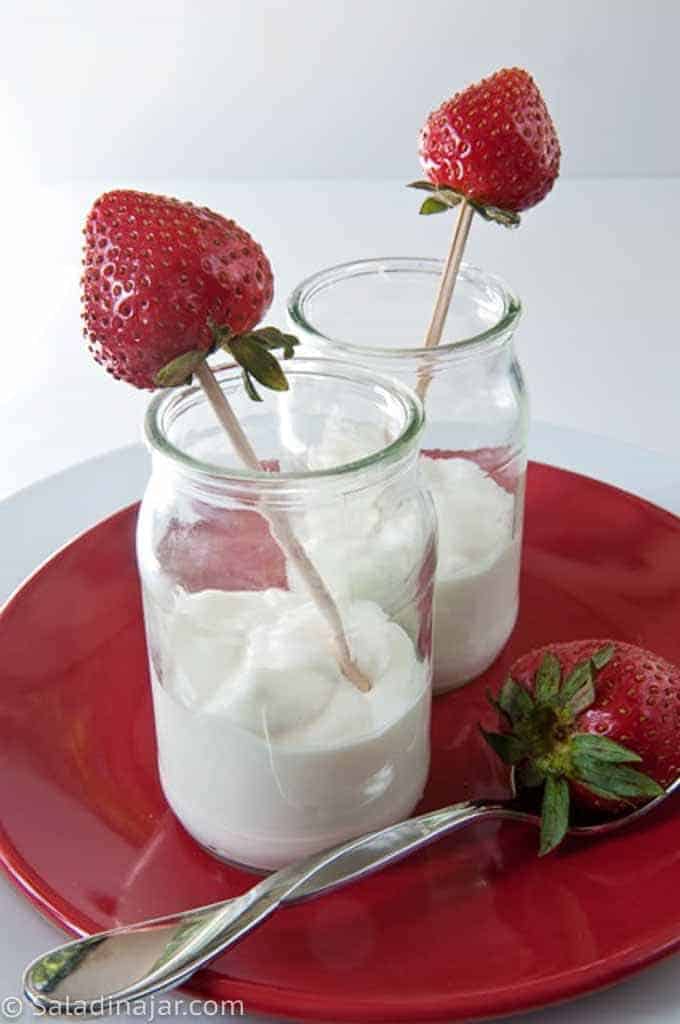 Please note: As a home economist, I'm not advocating adding raw milk to your diet. It's a controversial practice not advised by the USDA. I encourage you to do your own research.
Why do I need to heat the milk?
I have read that some people don't heat their raw milk to 175 degrees in the beginning either because they want to save time or because they don't want to kill certain bacteria. After doing side by side experiments, I have concluded that whether raw or pasteurized, milk which has not been heated to 175 degrees results in a rather thin yogurt. (Please see this recent interview with my daughter-in-law for her experience making yogurt without first heating the milk.)
High heat helps to unravel the proteins which aid the yogurt-making bacteria. I don't like to drink my yogurt, and I'm not comfortable letting unheated raw milk sit at 100 degrees for 12 hours. So, I stick with the method that calls for high heat, then a cool-down, before adding yogurt starter.
As it turns out, making Greek yogurt with raw milk is exactly the same process as pasteurized milk. What follows is a condensed tutorial. If you still have questions, check out my original post on making yogurt for more details.
How to make Greek yogurt with raw milk:
Heat the milk.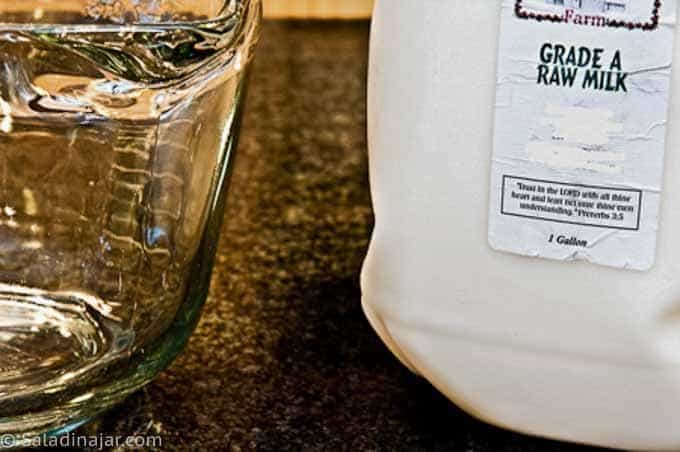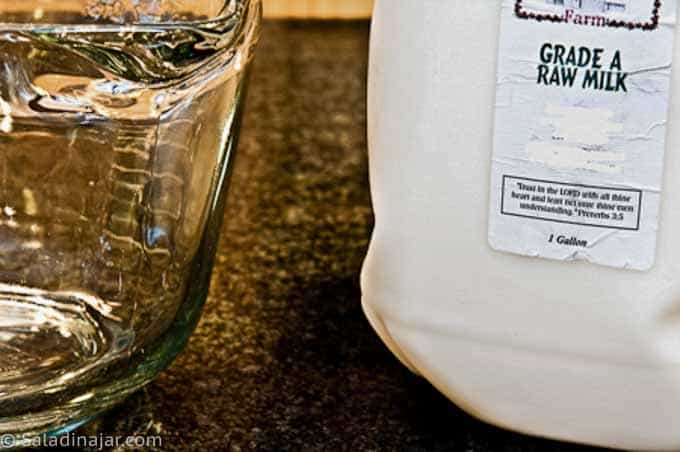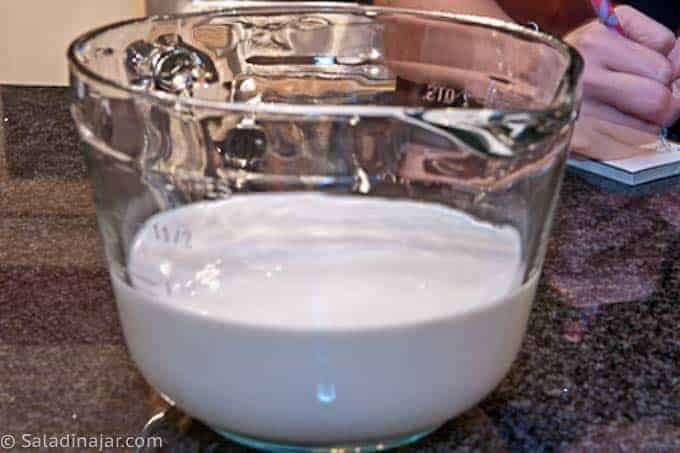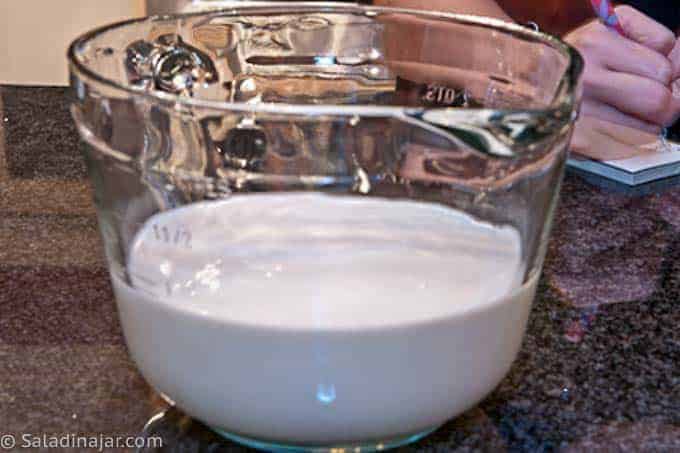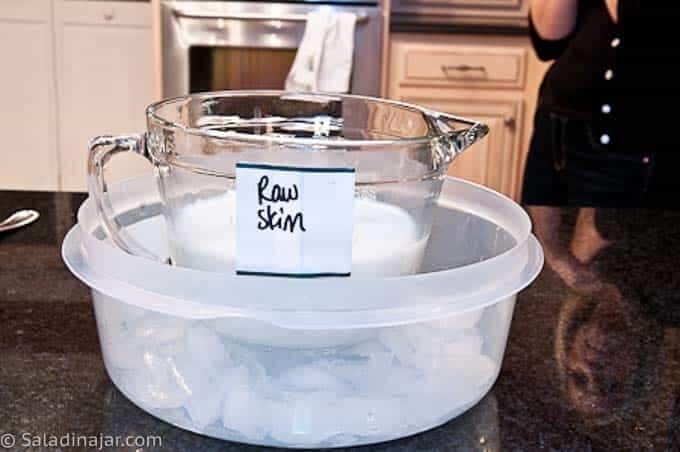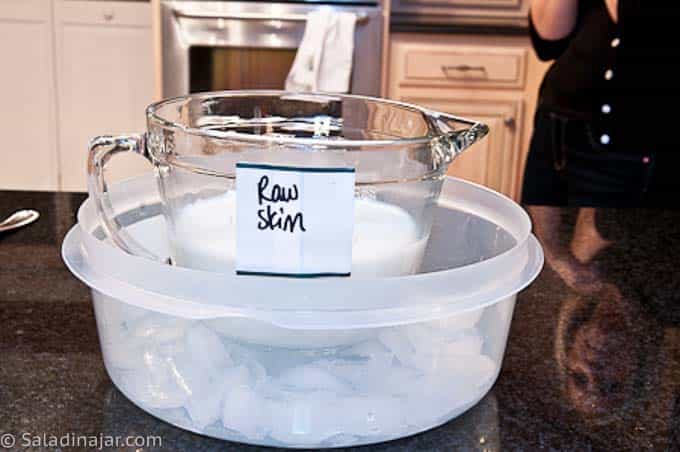 Second:
Allow the milk to cool.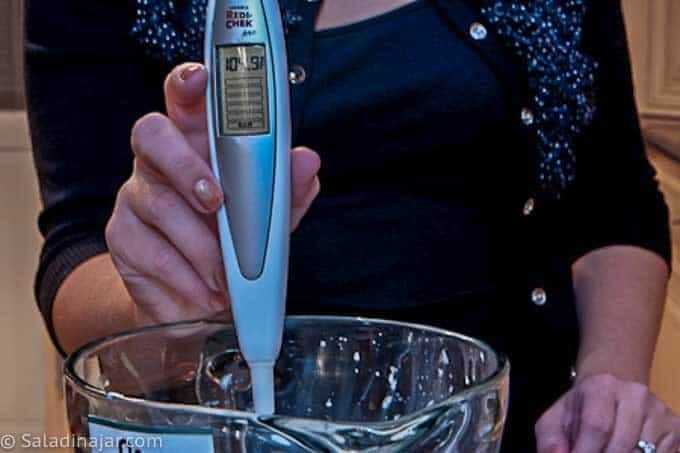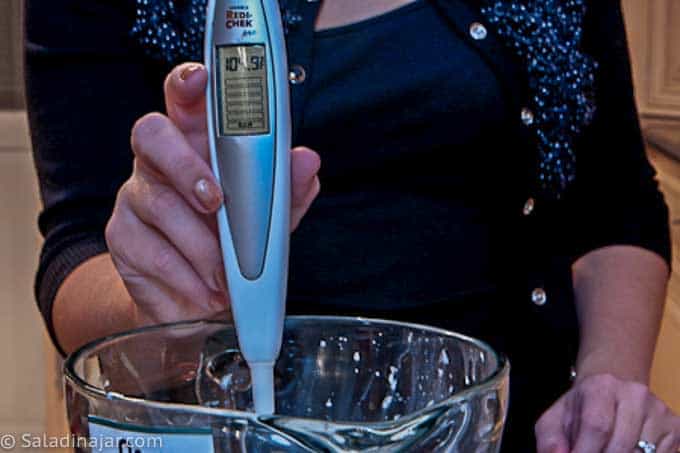 Third:
Add a starter.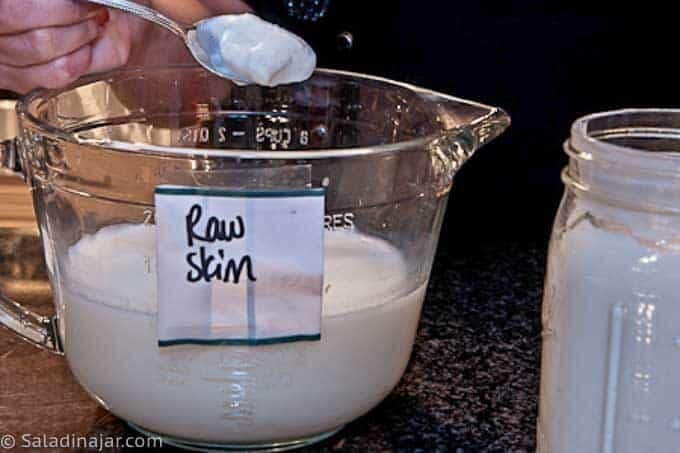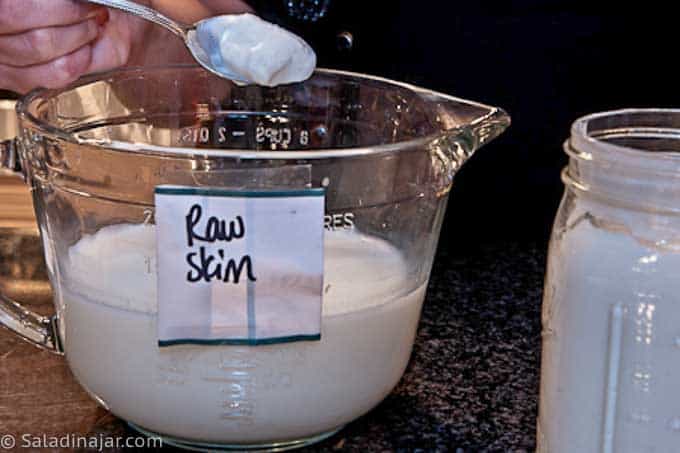 Fourth:
Incubate.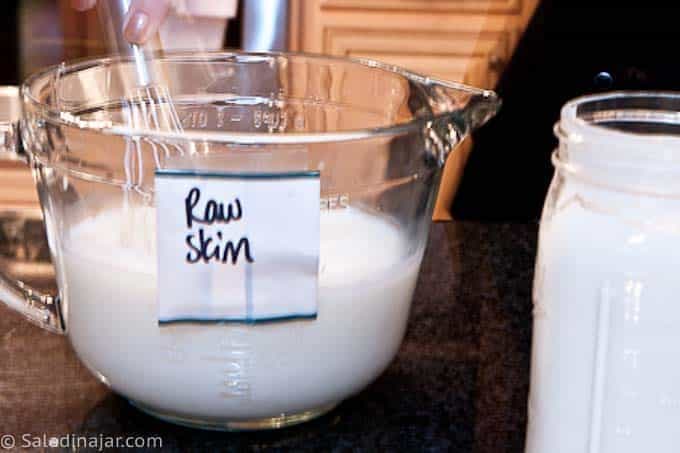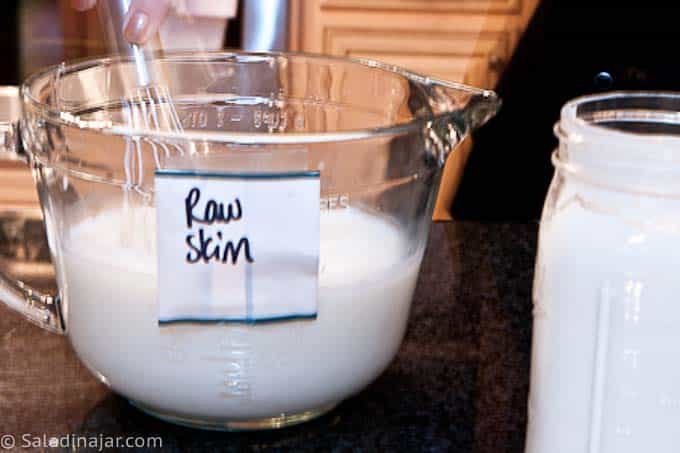 Once you prepare your yogurt by heating it, cooling it and adding a starter, find a place in your house to incubate your yogurt. See this post for more ideas about how to accomplish incubation.
Now go away! DO NOT DISTURB!!!!!!
If you peek, you will let some of the heat escape. If you move or stir, you will most likely end the incubation process and no more thickening will occur.
After 10-12 hours, go to the next step. If you are not available at that time, it is OK to let it incubate up to 24 hours based on my own experience. In general, the longer you incubate, the tangier the yogurt.
See the pictures below for an example of what your yogurt should look like when it has finished incubating. We made three batches using different milk in each. The pasteurized skim milk was the thickest followed by the raw skim milk. The thinnest yogurt was the raw whole milk.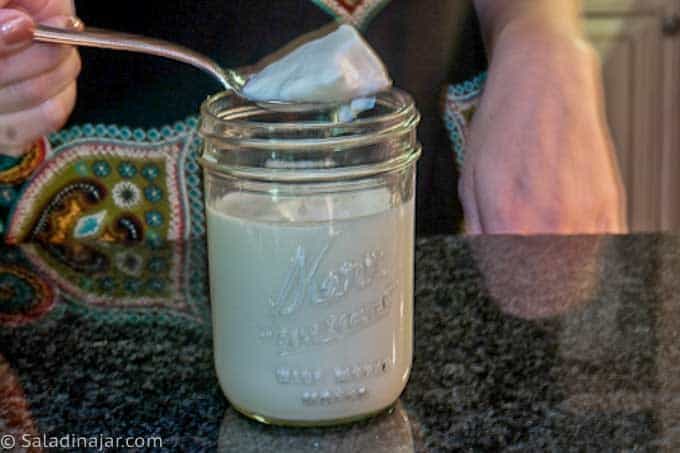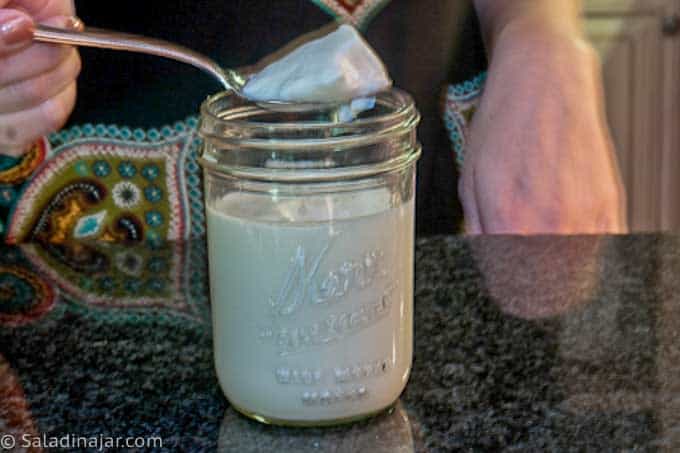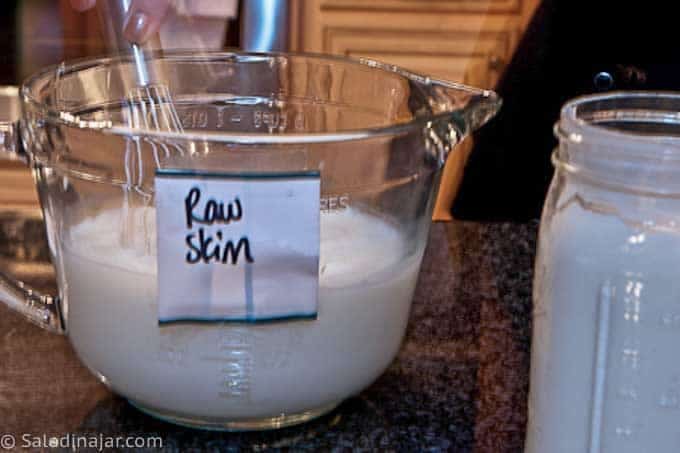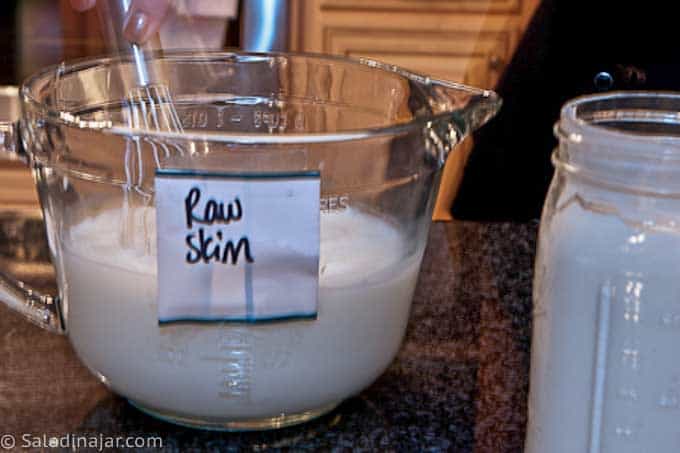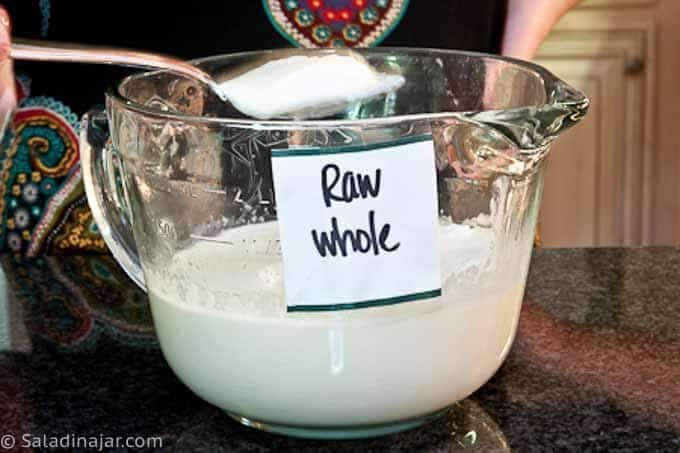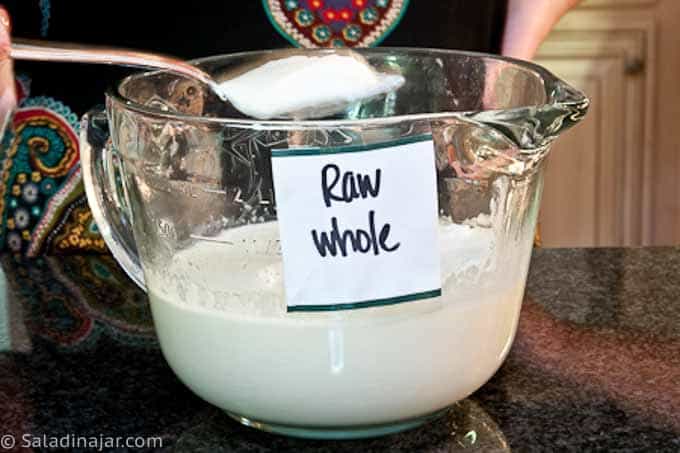 Fifth:
Strain yogurt.
You could eat your yogurt at this point– once it has been chilled, but if you prefer Greek yogurt as I do, proceed.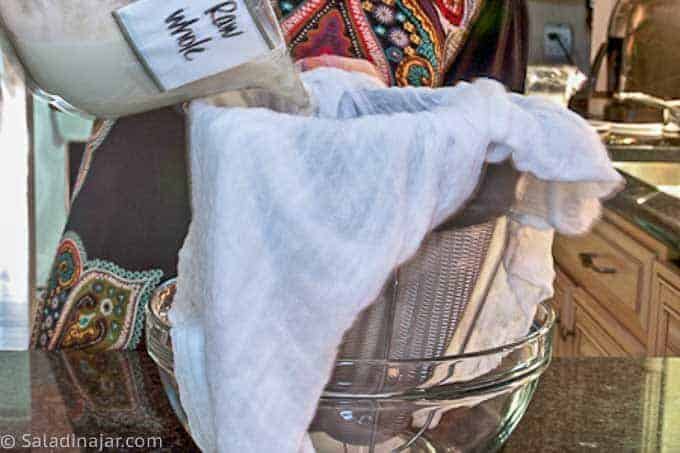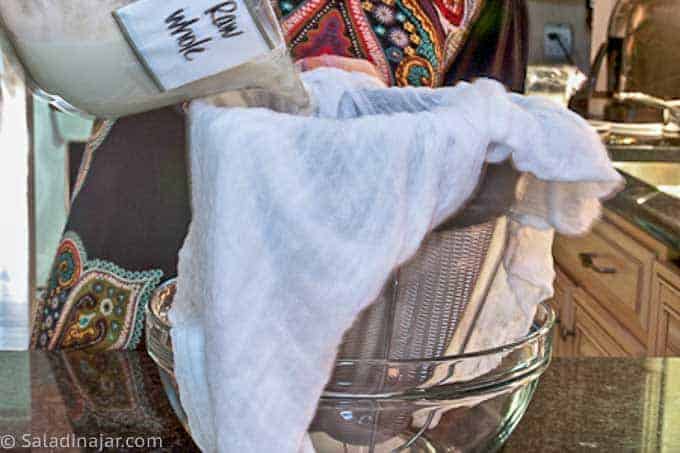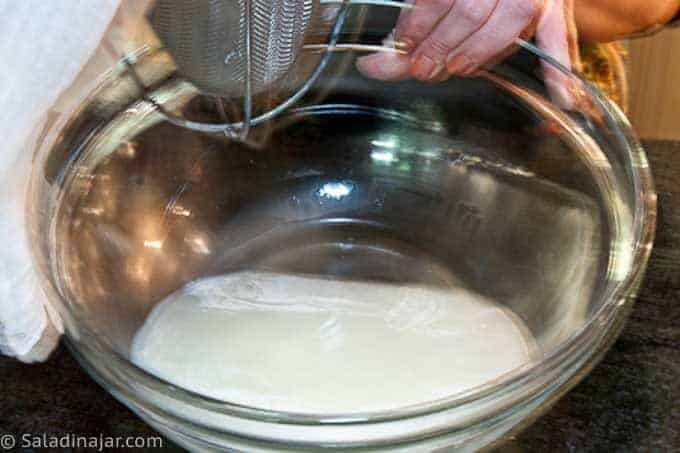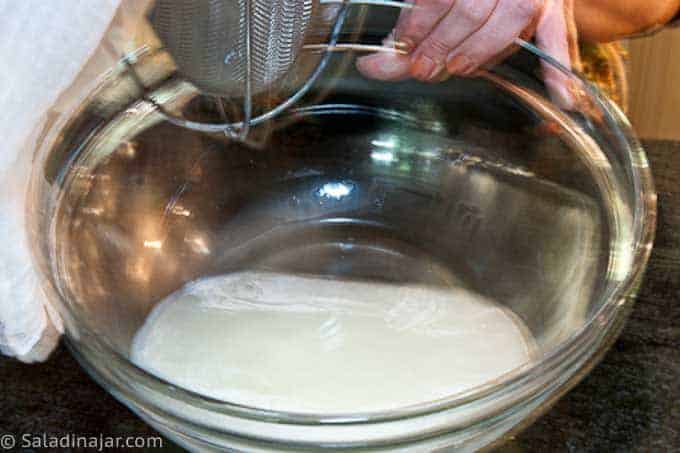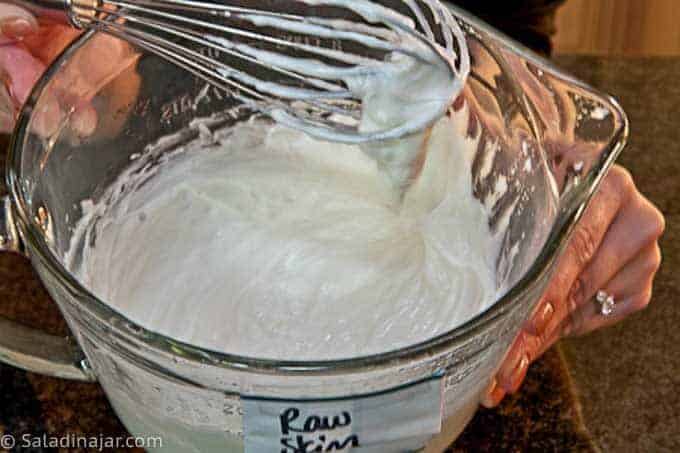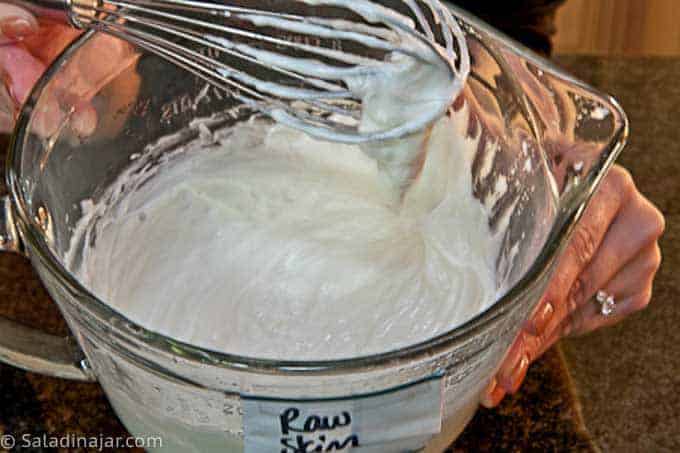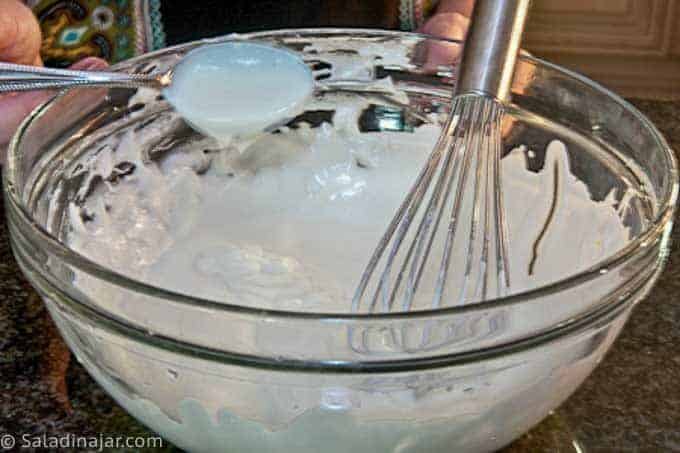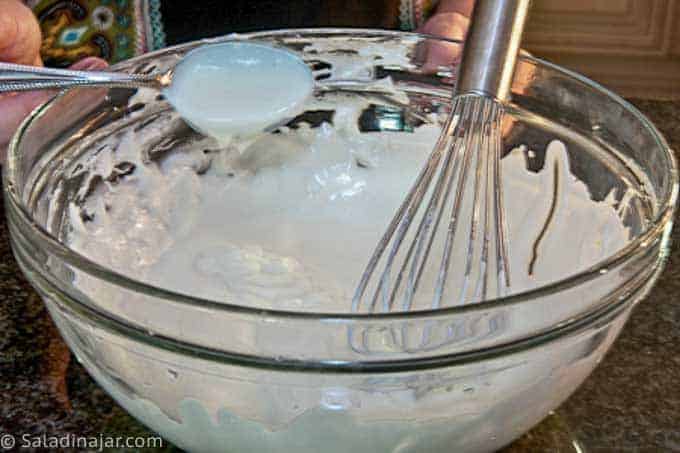 If you chill the yogurt before straining, it's possible you won't need to use a cloth to line your strainer if your strainer is fine enough. After 1-3 hours (your choice, depending on the yogurt itself and how thick you like it), set the drained whey aside for other purposes and whip the remaining yogurt with a whisk. Use some muscle behind that whisk, and you will be rewarded with creamy yogurt.
Add flavorings before or after chilling. Enjoy!
---
Pin the picture below to save for later.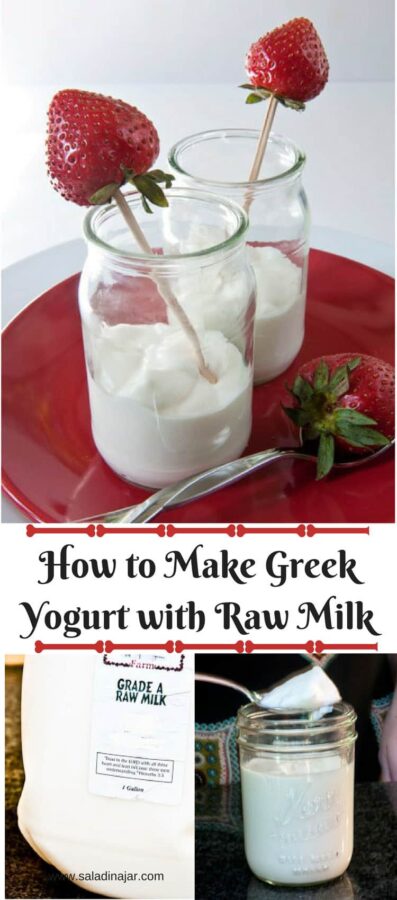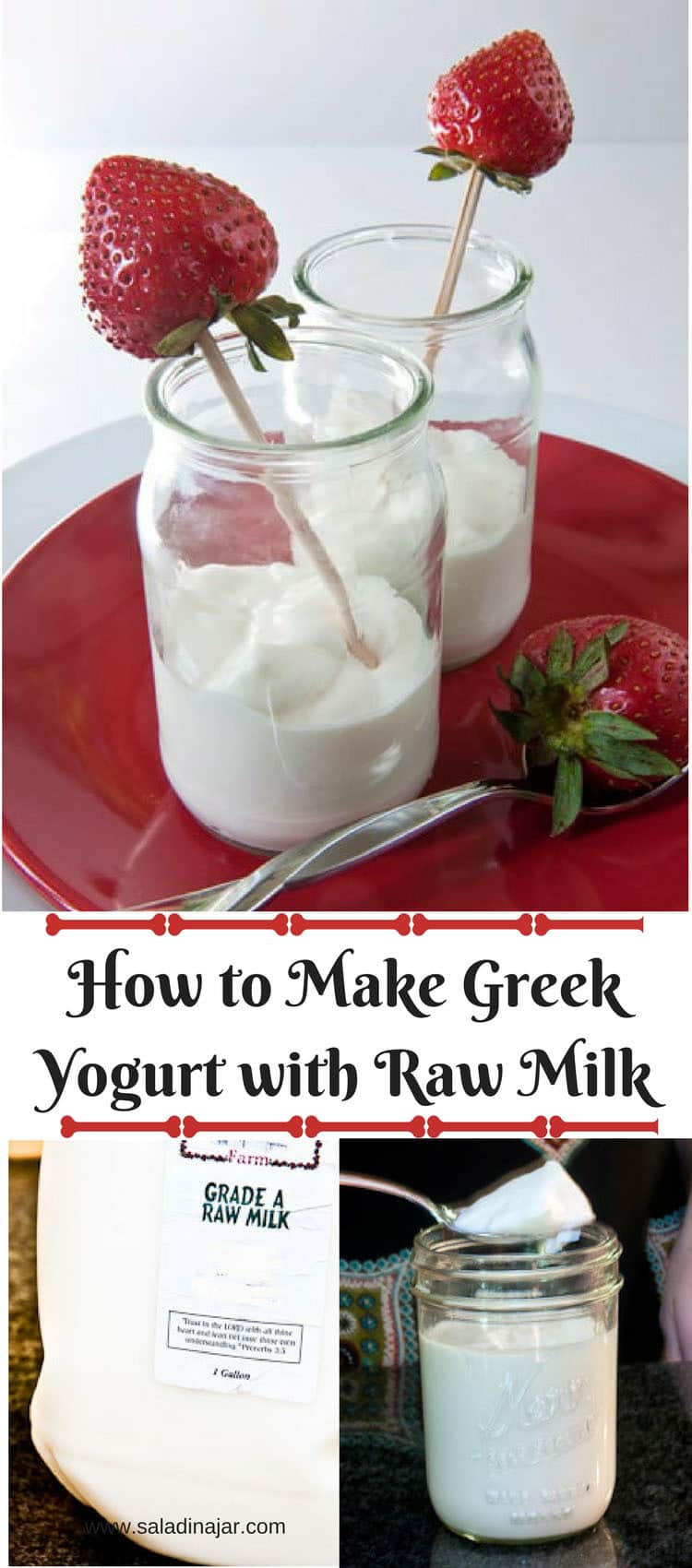 If you run into difficulty, leave your question in the comment section.
Other posts you might find interesting pertaining to making your own yogurt: