Wait! Don't throw your dough out! Here's a simple solution for how to rescue bread dough when you forgot to add the yeast.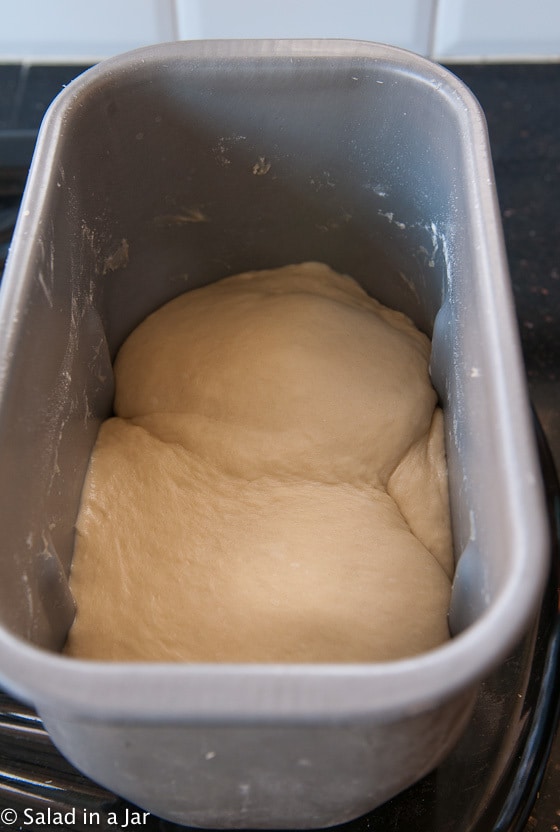 Has this ever happened to you?
On Christmas Eve afternoon, a family member texted me in desperation.
Her: "Help! I just realized I forgot to add the yeast to my cinnamon roll dough now that the dough cycle on my bread machine has completed. The dough hasn't risen at all. I've got too many things going on around here."
Me: "YIKES! When were you planning to serve them?"
Her: "Tomorrow morning."
Me: "Whew! We've got time. I've done the same thing several times myself, so call me, and I'll walk you through it. We can probably save it."
---
Have you made these mistakes?
I've also left out the salt (tastes boring), the sugar (not the worst thing), and miscounted the cups of flour I put into the bread machine.
Leaving out the flour is easy to remedy when you open the lid to check. (See video below.) Add more flour one tablespoon at a time until it looks right. The dough should stick to the side, then pull away cleanly.
---
---
How To Add Yeast to Bread Dough That Didn't Rise:
#1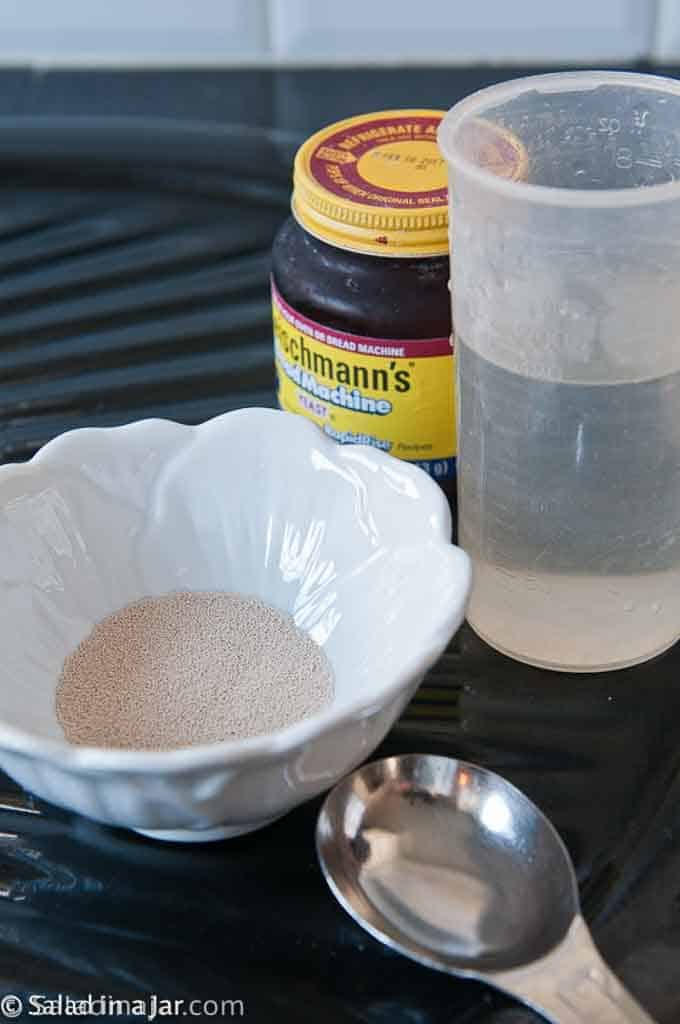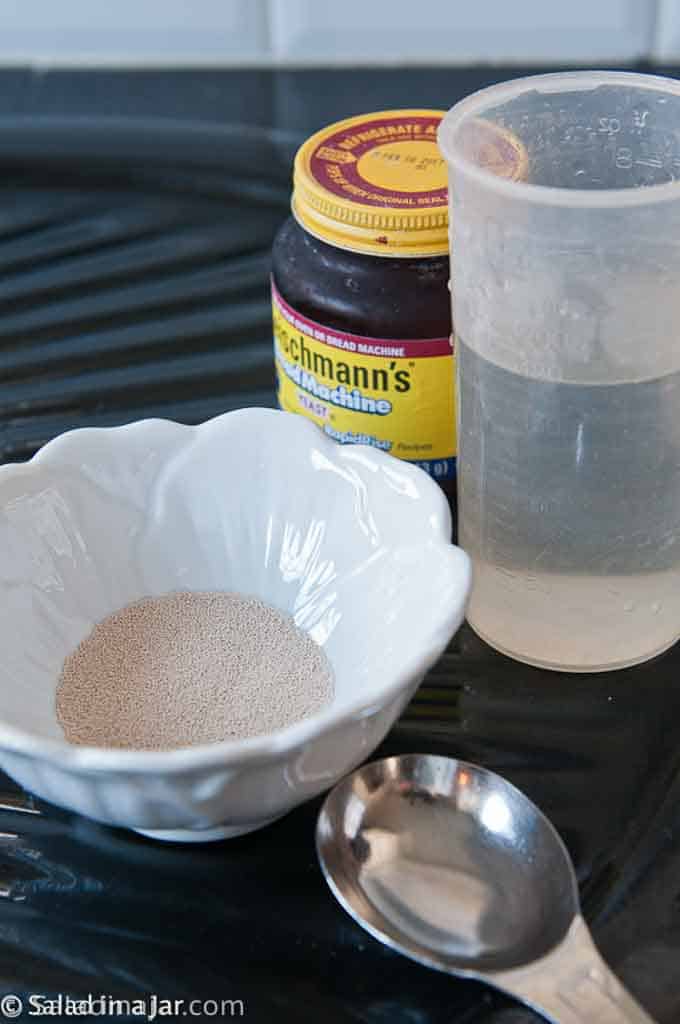 #2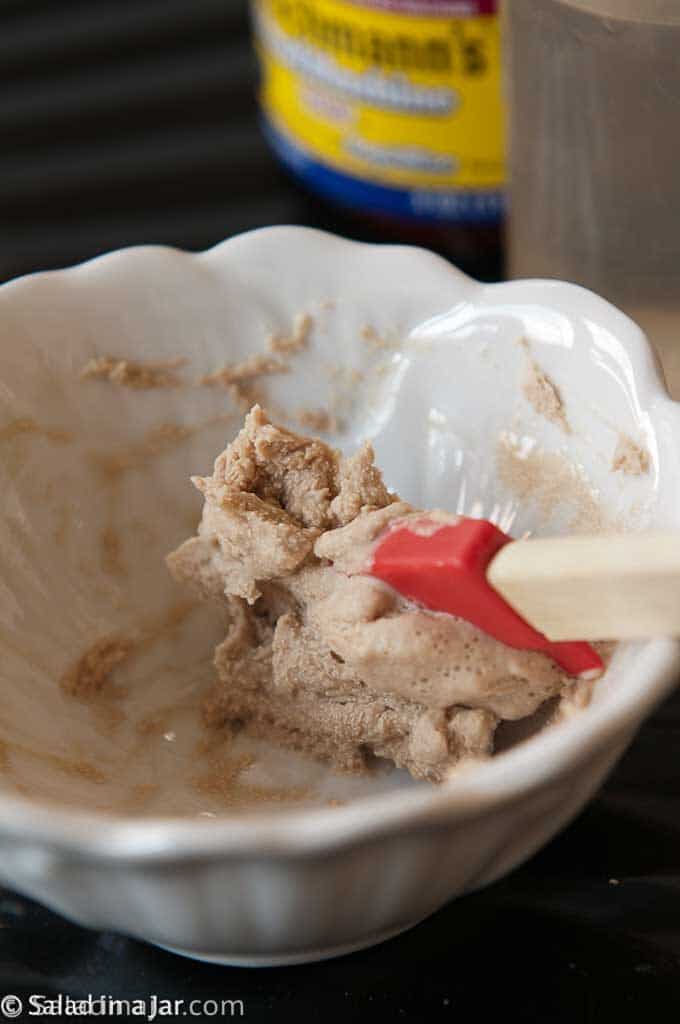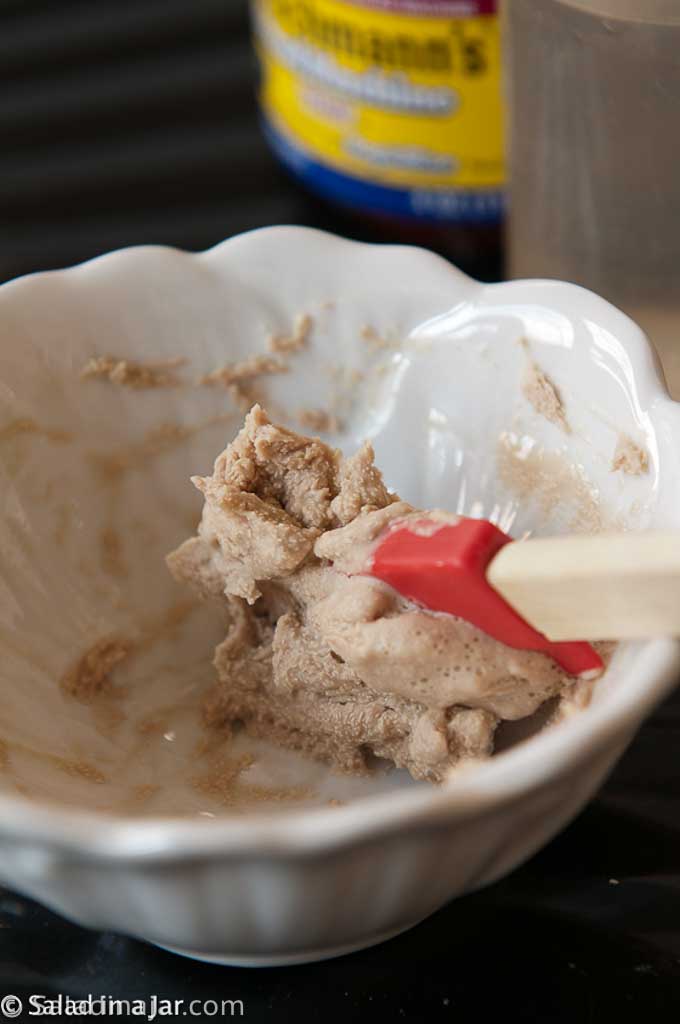 #3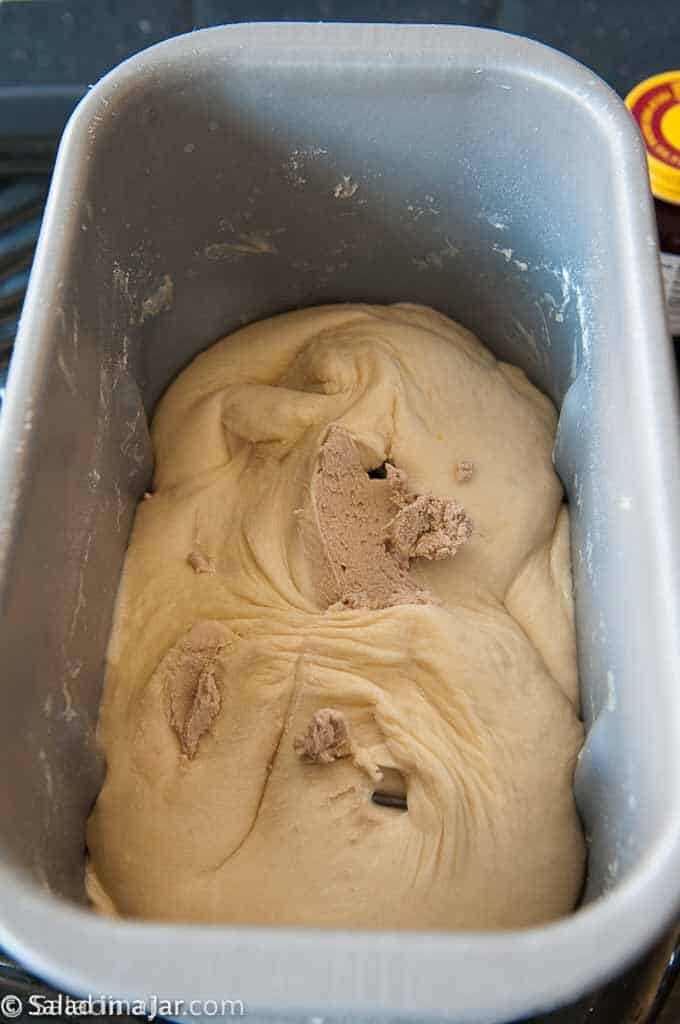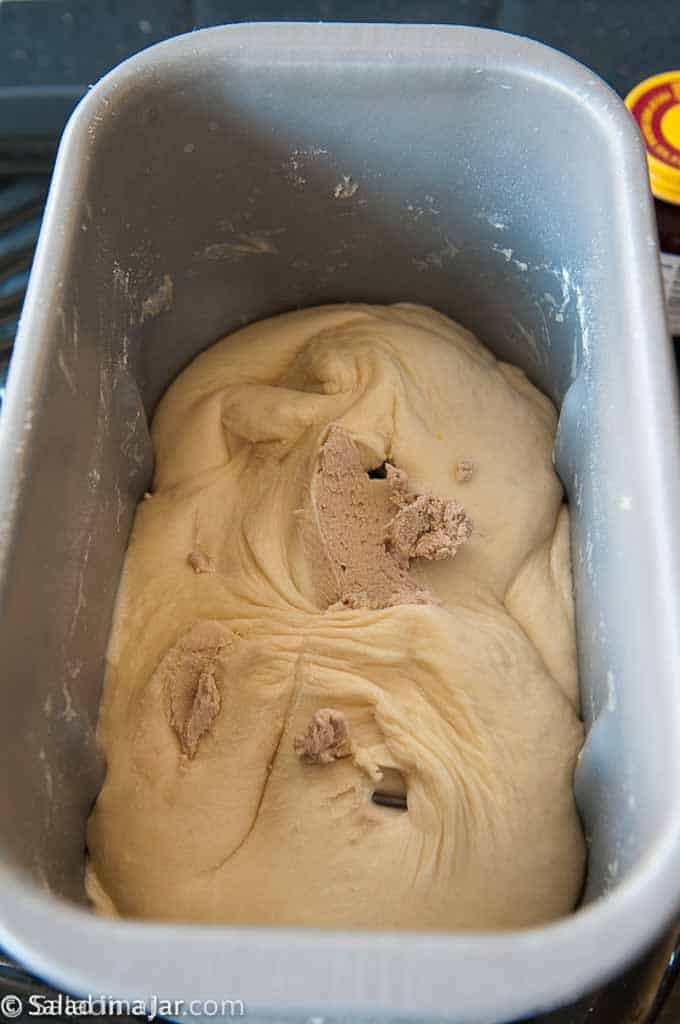 #4
Now restart your bread machine on the dough cycle and allow to mix/knead. If the dough is too sticky after you added the yeast/liquid, add flour 1 tablespoon at a time. Do this while the dough mixes until the dough sticks to the side, then pulls away.
Keep mixing/kneading the dough until the yeast mixture disappears and is completely incorporated into the bread dough. It is not necessary to redo the entire kneading process.
#5
At this point, you can unplug the machine and remove the bread dough from the bread machine pan into a large mixing bowl. Cover loosely with a tea towel or shower cap and set in a cozy warm place to rise until double. Proceed with the original recipe.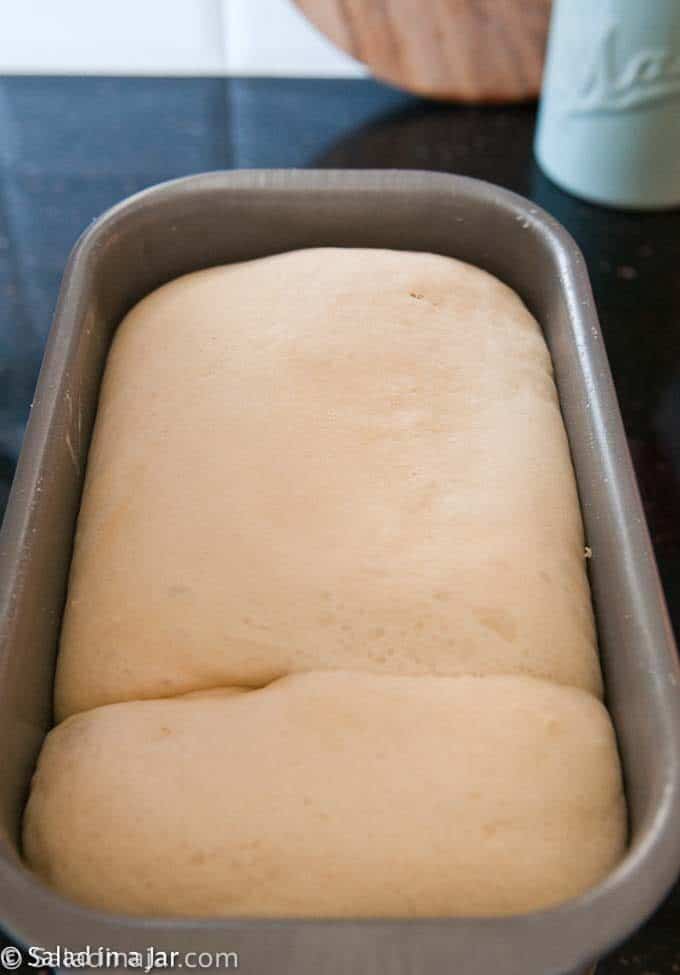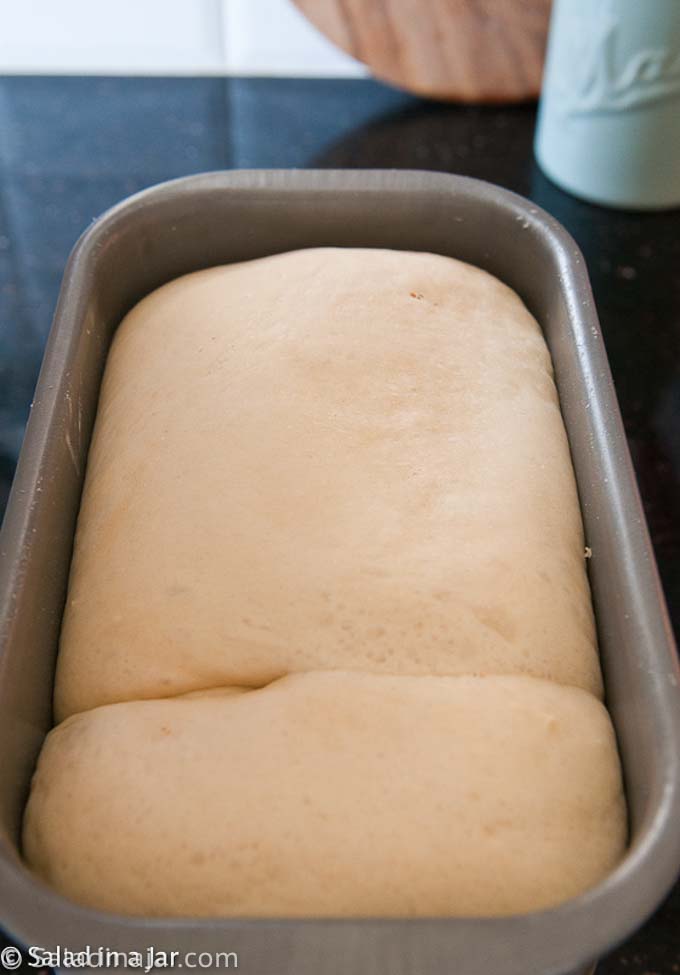 Are you positive you forgot to add the yeast??
Three Other Possibilities Why Your Bread Dough Didn't Rise:
#1
Has the date on your yeast expired?
If your yeast is out of date, it may not work. Buy new yeast and try again using the solution given above.
#2
Did you kill your yeast?
You may have killed your yeast if the liquid you added was too hot when the yeast contacted it. Proceed with the solution above and try again.
#3
Is the ambient temperature too cool?
The room where your bread is proofing may be so cold that your yeast is sluggish. Move the dough to a warmer place and give the dough more time
---
FREE "Make Fabulous Bread with Your Bread Machine" quick-start email course: Sign up to learn how to use your bread machine to make extraordinary bread in 6 email lessons.
What would you like to read next about bread machines?
---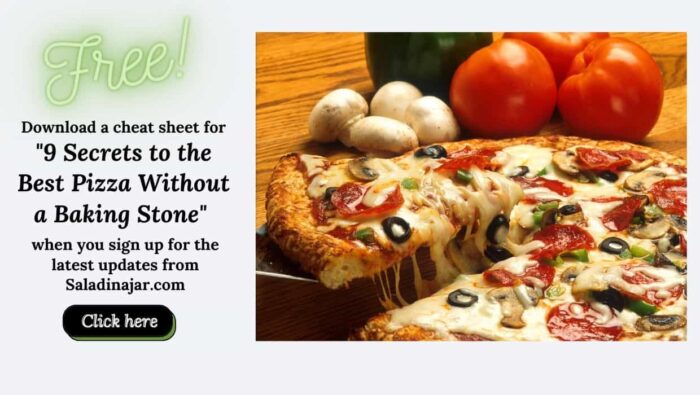 ---
If you have a question or problem you need help with, please write it in the comment section below so I can respond back. You can also email me privately: paula at saladinajar.com.

Thank you for visiting!
Paula