This Baked Key Lime Pie Recipe contains not only sweetened condensed milk and key limes, but also egg yolks and whipped egg whites.
This means two things. First, It must be baked. Second, the pie will be lighter in texture. Allow time for the pie to chill.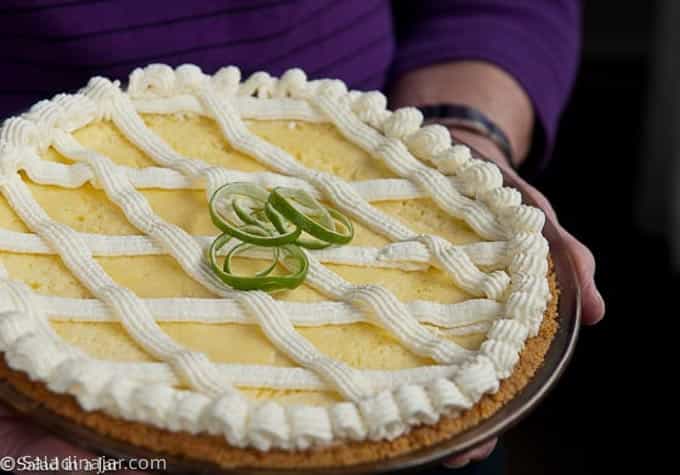 My sister Kay was just here from Alabama for a brief visit. She's a good southern cook, so I'm always keen for her recipes. This time I coerced her into making her Key Lime Pie while I took pictures.
WHAT IS THE CORRECT WAY TO USE A CITRUS SQUEEZER?
Kay: "I'm not sure how would be the best way to juice these key limes."
Me: "I've got one of those metal squeezy things…. or a reamer… or even a glass dish with a built-in reamer. Here, let's try this metal lemon juicer." (I pull it out of the drawer and proceed to try it.)
Me: "See? It works perfectly."
Kay: "I see that, even though you're doing it upside-down."
Me: "What?!?! That's not upside down. What do you mean? So how would you do it?"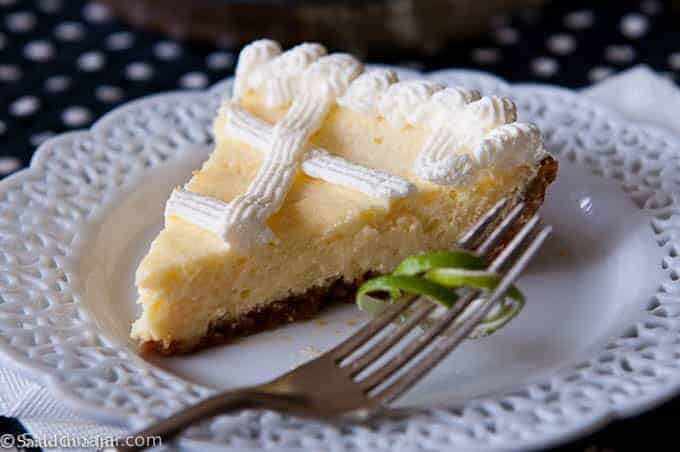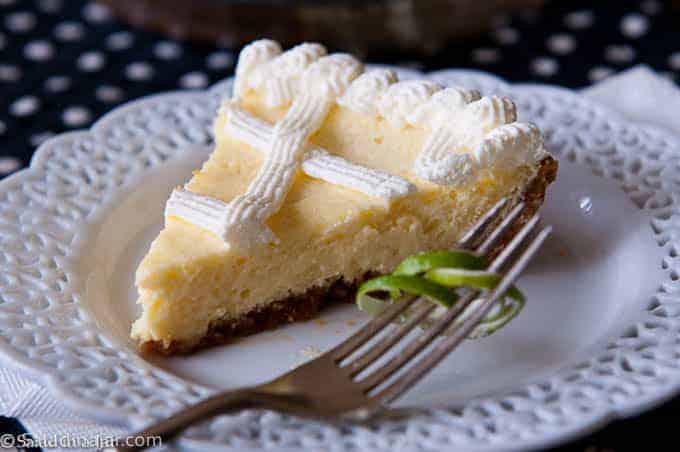 Kay: "The other way, with the lime-half flipped over."
Me: "Hm-m-m. I don't know about that, but I have an idea. Why don't we ask my readers?"
DOES THE LIME (OR LEMON) GO UP OR DOWN?
The cut side goes down.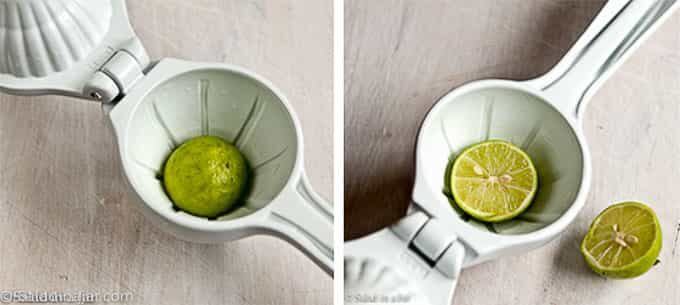 The verdict is in…
Looks like I was wrong on this one. Although a few people agreed with me, many more went with my sister. (Her way is shown on the left in the picture above–cut side down.)
I am generally an early-adopter. But on this one, it looks like I'm a little late learning how to squeeze a lime with a citrus squeezer. Thanks for straightening me out, Sis.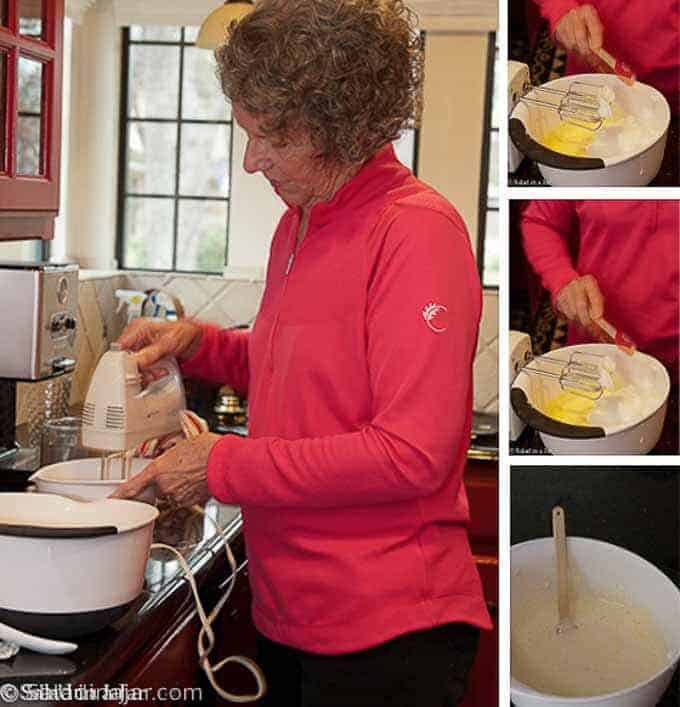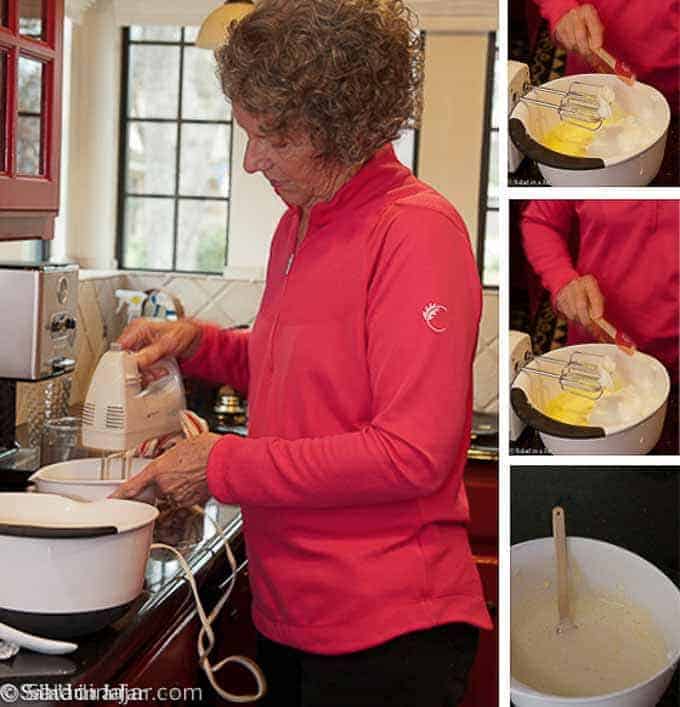 FAQ
How do you know when Baked Key Lime Pie is done?
When properly baked through, the pie will have a slight jiggle–like Jello. Remember that the pie will continue to bake for a few minutes after you remove it from the oven. If you over bake it, the texture will be spoiled with a curdled effect.
Can I substitute regular limes for key limes?
Yes. It takes 4-5 key limes for every regular or Persian lime.
What is the difference in the taste of key limes and Persian limes?
"Key limes, also known as Mexican or West Indian limes, are more aromatic, with tarter and more floral juice. They are slightly yellow in color and contain more seeds."
—TastingTable
How long does key lime pie last?
When refrigerated, key lime pie will last 2-3 days.
Can I use a regular pastry crust instead of a graham cracker crust?
Perhaps. I've never tried it. A graham cracker crust is the traditional way to serve key lime pie. I can't imagine it any other way.
Credits for Baked Key Lime Pie:
Thanks to my sister Kay for sharing this recipe. The graham cracker crust comes from Helen Corbitt's Cookbook.
---
MORE RECIPES FOR PIE LOVERS
Did you enjoy this recipe? If so, you can help others and myself by leaving a 5-star 🤩 rating in the recipe below. No comments required.
Hope to see you again soon!
Paula
p.s. If you have any questions or suggestions, you can email me privately: paula at saladinajar.com.