Preview: This Low-Calorie Salad Dressing Recipe makes a Creamy Balsamic Dressing with yogurt that won't break your calorie budget.
Do you ever get in a rut with salad dressing? If so, I feel your pain. I eat a huge salad almost every single day. Variety is key to sustaining the habit.
This recipe is for Crystal, a reader who specifically requested a low-calorie salad dressing. I think she was in the same rut.
Why make your dressing at home?
Making a low-calorie and healthy salad dressing more imaginative than a little bit of oil and vinegar is not all that easy.
Most published recipes for homemade dressing are high in calories because they contain lots of fat and sugar. While some types of oils are healthy in moderation, overdoing it can be tempting. (Speaking for myself here.)
Then I thought about my favorite food group–YOGURT.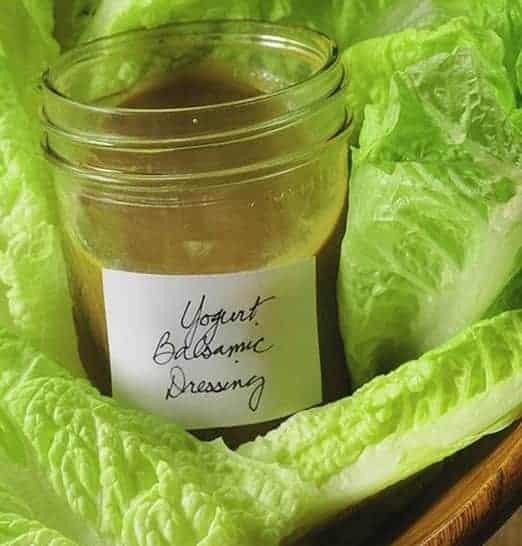 Why add Greek yogurt to a salad dressing?
It's creamy.
It can be low-calorie
Not as tart as regular yogurt.
Greek yogurt is readily accessible these days. I keep it in my refrigerator at all times. Make it yourself, (but it's certainly not necessary.)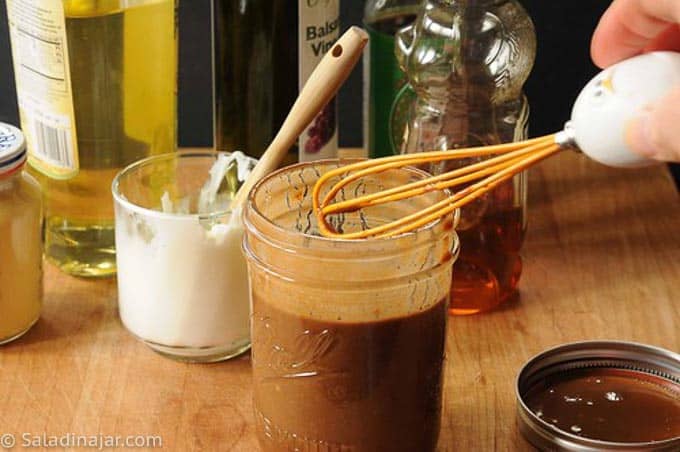 Substituting nonfat Greek yogurt for some of the oil makes the calorie count more reasonable. My personal standard for salad dressing is 80 calories or below per serving.
Incidentally, a serving of salad dressing is usually two tablespoons. Going overboard is easy. Whenever I'm being obsessive and measuring it out…well, two tablespoons is rarely enough. Just sayin'.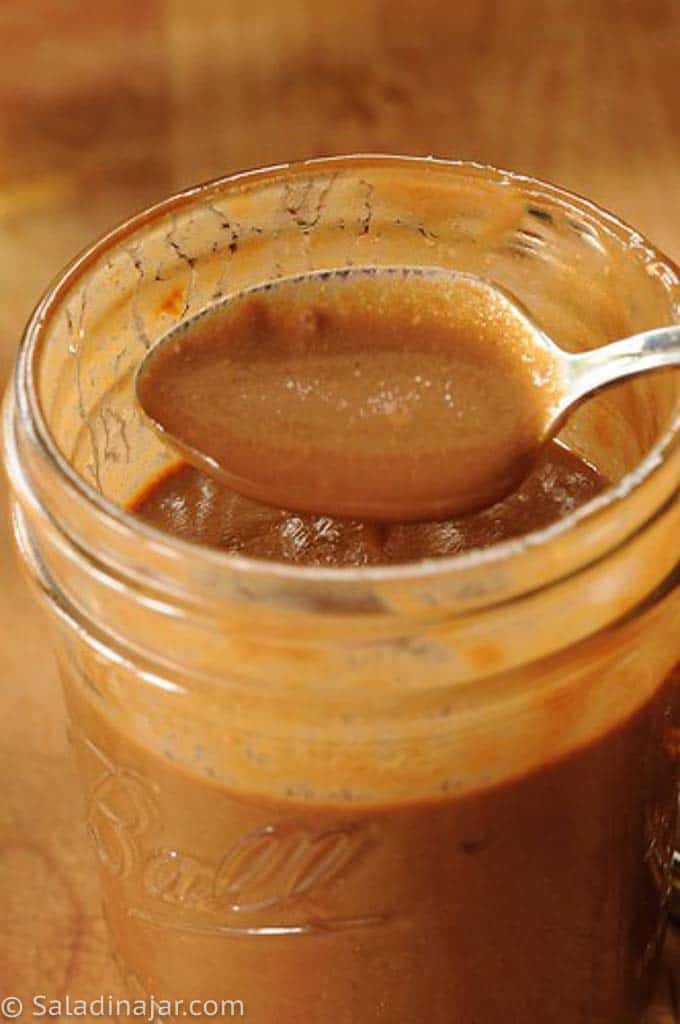 What kind of flavors are in this dressing?
Sweet-and-sour describes the honey/balsamic combination of flavors. Subtle umami notes from the soy sauce and Dijon mustard add to the fun. Creamy Greek yogurt acts as the go-between by smoothing and delivering the complex flavors found in this simple and easy recipe.
What should I serve with this Low-Cal Salad Dressing?
Try this Balsamic and Yogurt Salad Dressing recipe with a lettuce/fruit and nut combination. For example, I love it with chicken and sliced oranges, or dried cranberries and almonds, or dried blueberries, and toasted pecans.
---
More healthy condiment recipes:
---
Pin the picture below to save for later.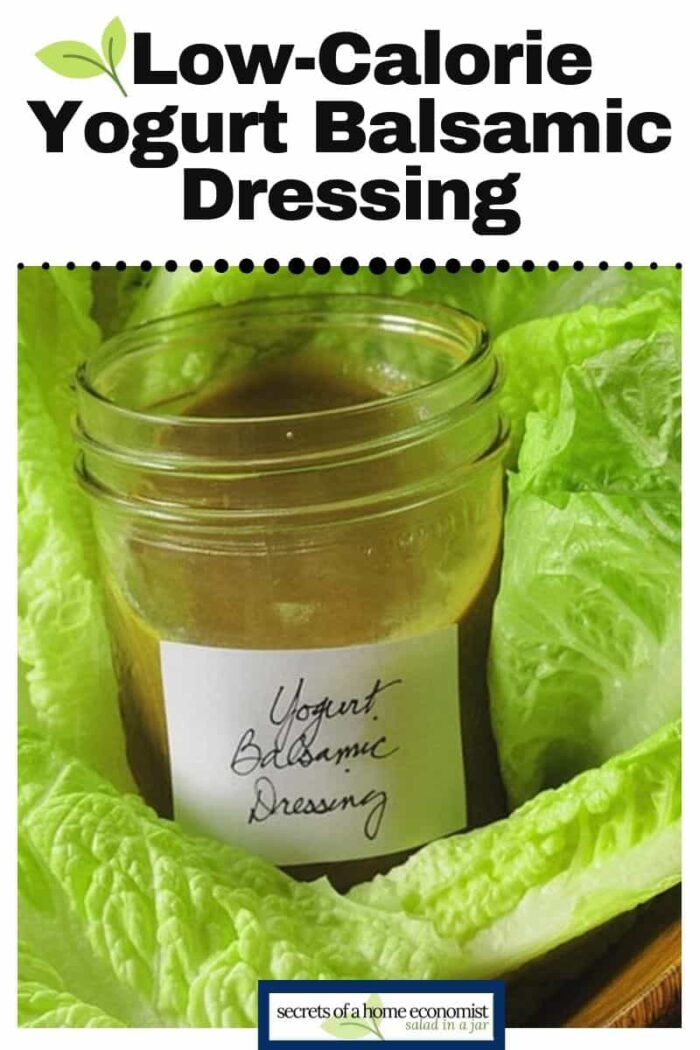 ---
---