Preview: Peanut Butter Greek Yogurt with chocolate is a fresh and tasty high-protein snack idea made with powdered peanut butter. Eat it for breakfast, lunch, or dessert.
Try this recipe for Peanut Butter Greek Yogurt the next chance you need a protein hit. You might recognize the flavors of the famous peanut butter cups in the orange package.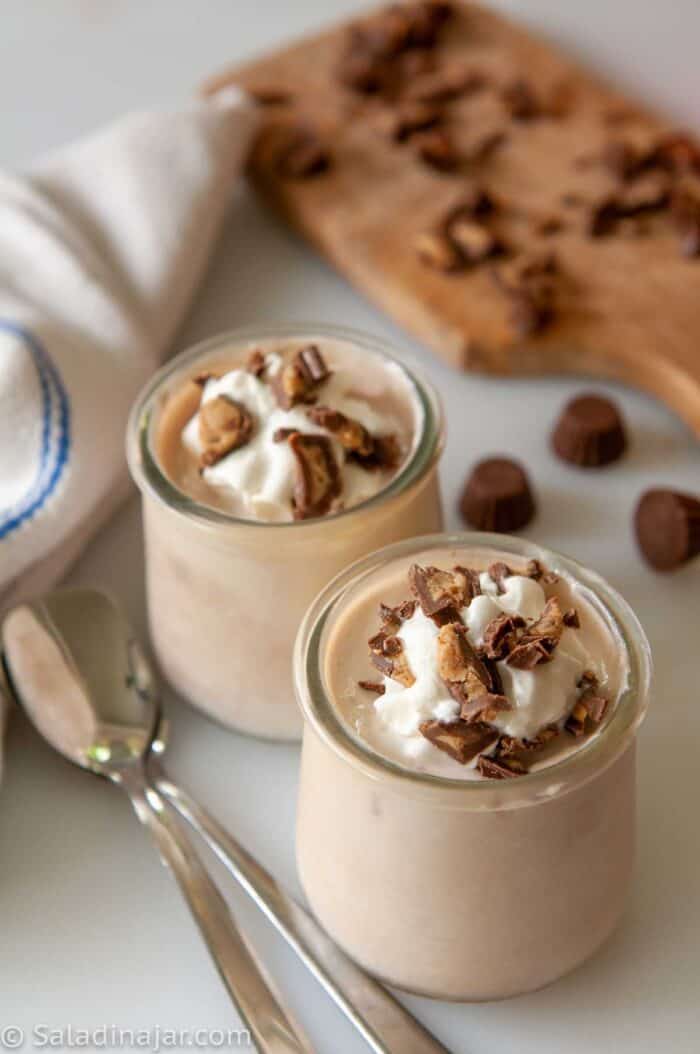 You will get about 14 grams (2% yogurt) of satisfying protein in a half-cup serving between the yogurt and the peanut butter. Eating this for dessert after your evening meal is one of the best ways I know of to squash the night-time hungry monster.
Yogurt makers like myself and many of my readers are continually looking for new ways to flavor yogurt. Peanut butter yogurt is my latest favorite.
Thanks to one of my readers who left this idea in the comment section of one of my homemade Greek yogurt posts.
Why is there so much protein in Greek yogurt?
Greek yogurt is loaded with protein. Filtering out the whey (the liquid that collects on top of yogurt) makes the yogurt thicker without losing any protein. As a result, the amount of protein in 1/2 cup of regular yogurt is less than in Greek yogurt.
Add in the peanut butter powder, and you get even more protein without all the calories. KEEP READING to find out more about peanut butter powder.
What is powdered peanut butter?
1. How is powdered peanut butter made?
Peanuts are roasted, then pressed until they give up their oil. This results in powdered peanut butter. Added sugar and salt may enhance the flavor.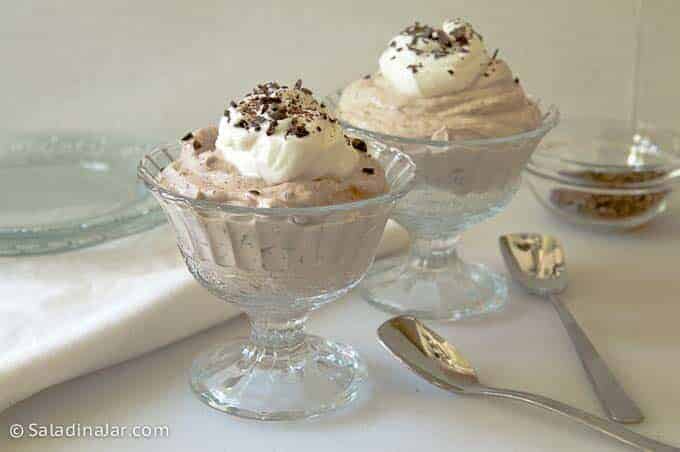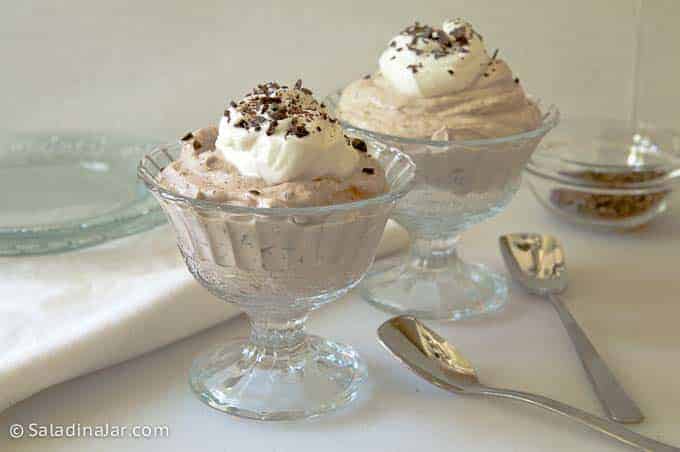 2. Is powdered peanut butter healthier than regular peanut butter?
According to Consumer Reports, "With most of the fat gone—powdered peanut butter has about 85 percent less than regular—you're left with protein and fiber." That means the calories will be less. However, the amount of protein and fiber is the same.
3. Which brand should I buy?
My favorite brand of powdered peanut butter is PBFIT. The people at 99 Boulders agree with me. However, if you can't find PBFIT, they have suggestions for other good brands.
I buy powdered peanut butter at Target or Walmart, but it is also available online. (paid link) Recently, I saw it in the bulk bins at Winco.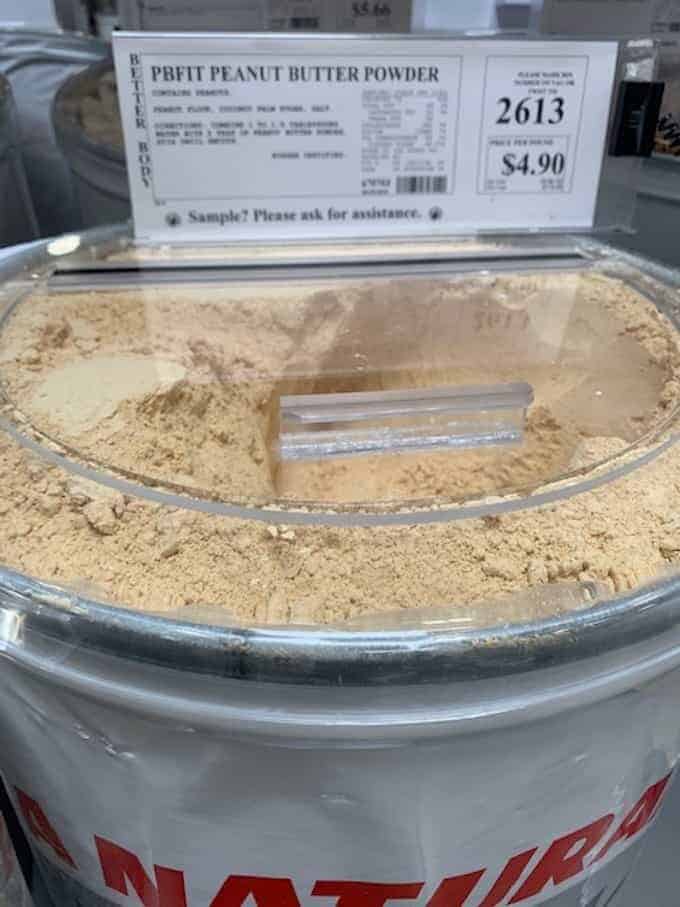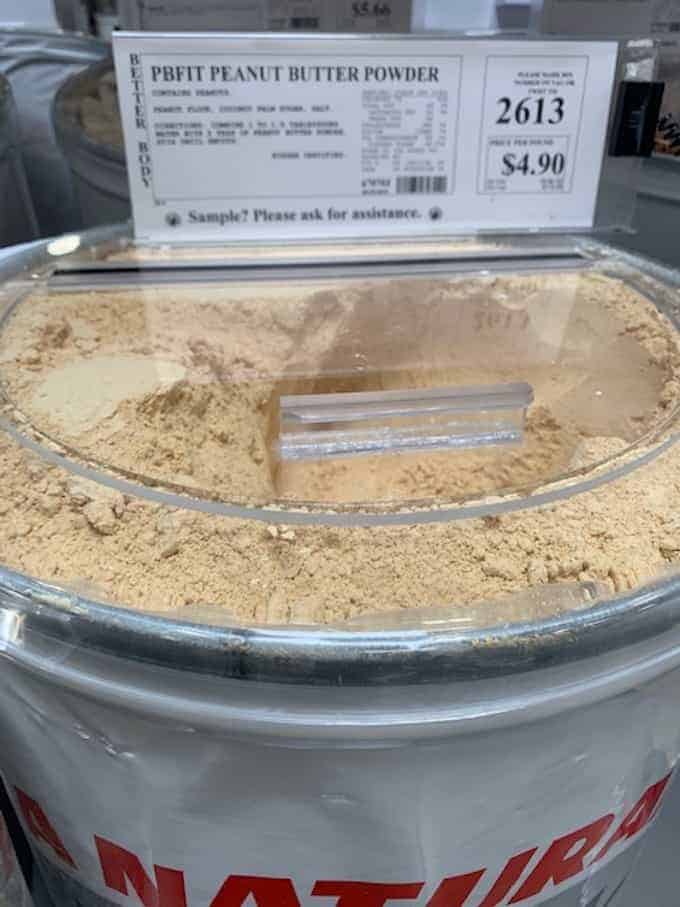 Can I substitute regular peanut butter for the powdered peanut butter?
Combining yogurt with regular peanut butter can be challenging, especially if you are doing it by hand. But, as it turns out, powdered peanut butter mixes into yogurt more quickly and smoothly than actual peanut butter.
Using regular peanut butter will increase the fat and calories considerably. I'm not saying that isn't good–just letting you know.
Variations:
Do you have a sweet tooth but don't want sugar? Stir in a little sweetener of your choice.
Sprinkle a few slivers of semi-sweet or dark chocolate on top if you like.
If you are feeling decadent, squirt a little bit of whipped cream on top.
If you want a treat, top your yogurt with chopped up Reese's Peanut Butter Cups.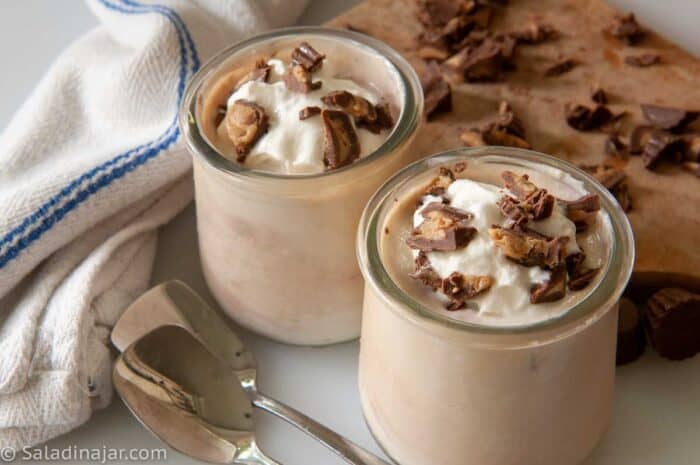 Let's Make It!
This snack is so easy; you don't need a recipe. The amounts are not crucial. However, I have added a written recipe to get you started.
---
Did you enjoy this recipe? If so, you can help others and me by leaving a 5-star 🤩 rating in the comment section below. No comment is required.
p.s. If you have any questions or suggestions, you can email me privately: Paula at saladinajar.com.
Hope to see you again soon!
Paula
---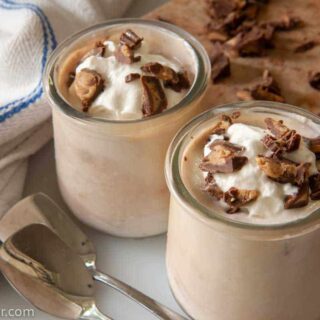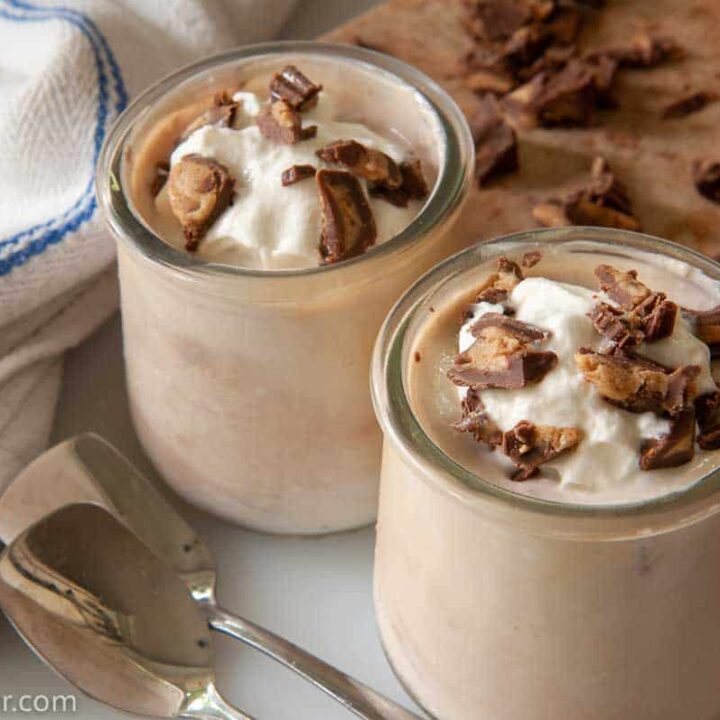 Peanut Butter Greek Yogurt: A PB2 Recipe
Peanut Butter Greek Yogurt with chocolate is quick to make and full of satisfying protein. (But who cares when yogurt tastes this good.)
Ingredients
1

cup

unflavored 2% milk Greek yogurt

2

teaspoons

powdered peanut butter

-

PB2 is good

1

teaspoon

unsweetened cocoa powder

1

teaspoon

granulated sugar

-

or your favorite sweetener (optional)

¼

teaspoon

vanilla extract

1

teaspoon

chopped 85% chocolate

-

or your favorite chocolate (optional)
Instructions
Mix first five ingredients together until smooth.

Sprinkle with a teaspoon of your favorite chopped chocolate bar. Nutritionals are figured using 85% chocolate.
Notes
If we have it, sometimes we will squirt a little whipped cream on top of the yogurt before we sprinkle it with chocolate. It's a naughty pleasure!
The recipe is written for plain powdered peanut better. If you can find powdered chocolate peanut butter, you can leave out the cocoa powder.
Nutrition
Serving:
1
g
Calories:
122
kcal
Carbohydrates:
9
g
Protein:
13
g
Fat:
4
g
Saturated Fat:
2
g
Polyunsaturated Fat:
1
g
Monounsaturated Fat:
1
g
Cholesterol:
7
mg
Sodium:
70
mg
Potassium:
22
mg
Fiber:
1
g
Sugar:
8
g
Vitamin A:
79
IU
Calcium:
137
mg
Iron:
1
mg