Preview: This Spicy Black-Eyed Pea Soup with ground beef makes a filling soup that's perfect for New Year's Day.
Do you have New Year's traditions? When I was a kid, we always walked to Grandma's house to watch the Rose Bowl parade (no TV at our house). My sister remembers our dad usually worked on taxes that day. I guess procrastinating until later in the spring is not a good idea for a farmer.
How about New Year's food traditions? As an adult living in Texas, we eat black-eyed peas on every New Year's Day. I hear it's a Southern thing.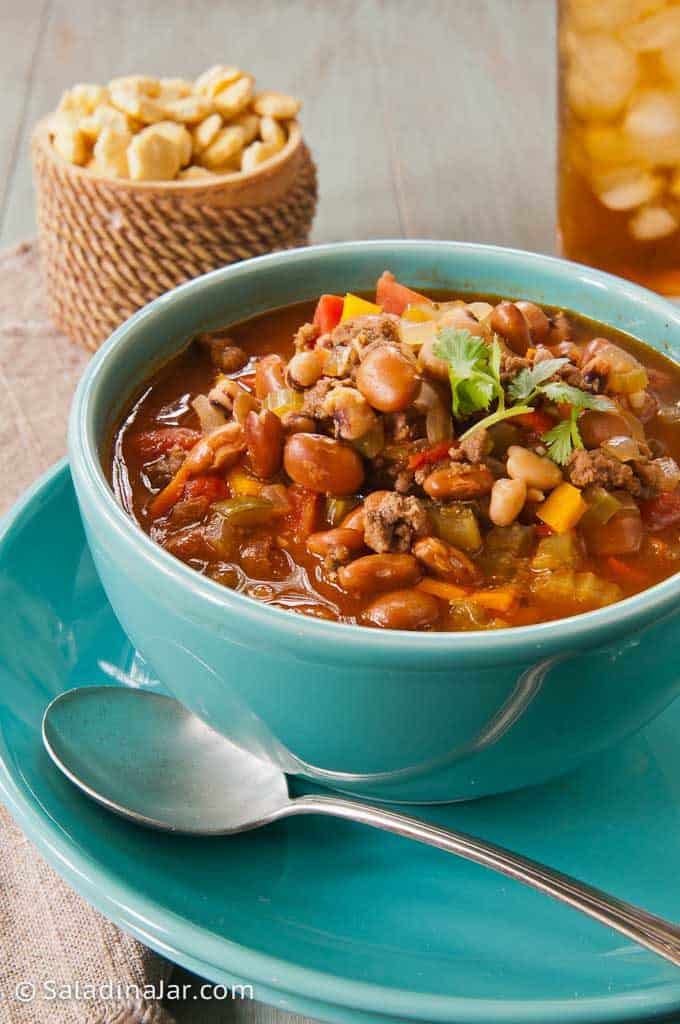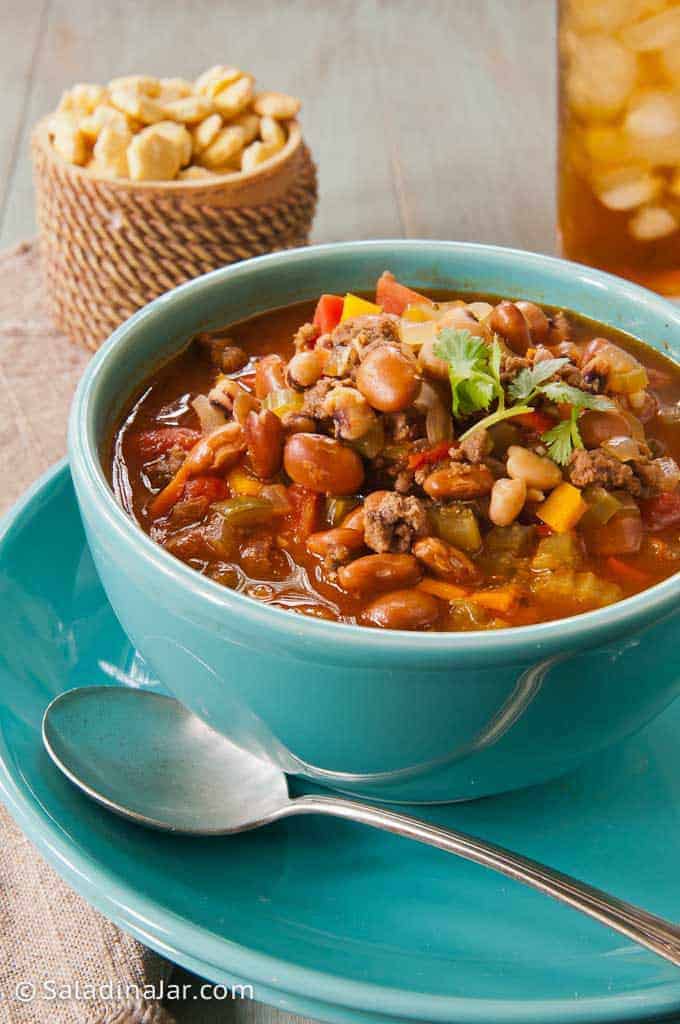 Fortunately, our friends Steve and Joan taught us how to make eating black-eyed peas more fun. They introduced us to the custom of putting a dime in the pot.
Supposedly, the person who finds the submerged dime will have a good year. I used to worry about accidentally chomping down on it, but now, the grandkids dig it out before the adults have a chance.
Oh well. It's just for fun. Personally, I find prayer infinitely more effective if you are looking for a good year.
Recipe Inspiration
Although Spicy Black-Eyed Pea Soup (also known as Texas Two-Bean Soup) is not uncommon in these parts, I wasn't a fan until I tasted my friend Joan's version. She adds ground beef. For me, it made all the difference.
If you try it, you are in for a spicy treat. I add a whole fresh jalapeño to start with, but you could substitute pickled jalapeños or green chilis. In addition, a good dose of cumin powder and garlic, along with thyme and oregano give this soup a southwestern flavor profile.
This soup is easy to prepare in my Instant Pot. As a result, I now fix this soup even on days other than New Year's Day.
What if I don't have an instant pot?
No worries if you don't have an Instant Pot . See the notes after the recipe.
Ingredients and substitutions:
GROUND BEEF: Ground turkey is a good substitute

ONION: Yellow or white onions–either is fine.

PEPPERS: Green peppers add a certain slightly bitter taste that works with jalapeños. If you don't have red peppers, use yellow or orange.

FRESH JALAPEÑO PEPPER: Fresh peppers are milder than the pickled type in a jar. I keep them in my freezer at all times. They thaw quickly when you're ready to use them. Pickled jalapeńos can be substituted but taste as you go to make sure you don't overdo it.

FRESH GARLIC CLOVES: Garlic powder can be substituted.

DICED TOMATOES: Some people prefer to use whole tomatoes (for better flavor) and squeeze them through their hands or chop them to make smaller pieces.

PINTO BEANS: Substitute black beans or kidney beans if you like.

CANNED BLACK-EYED PEAS: They're more trouble but fresh or dried black-eyed peas will take the place of canned peas. Both need to be cooked before adding to the soup.

BARBECUE SAUCE: The sweet spiciness of barbecue makes this soup.
What should I serve with this soup?
Serve with chips, cheese, sour cream, saltines, cilantro and/or cornbread. Pretty soon, you won't even notice you're eating black-eyed peas.
How to make Spicy Black-Eyed Pea Soup in an Instant Pot: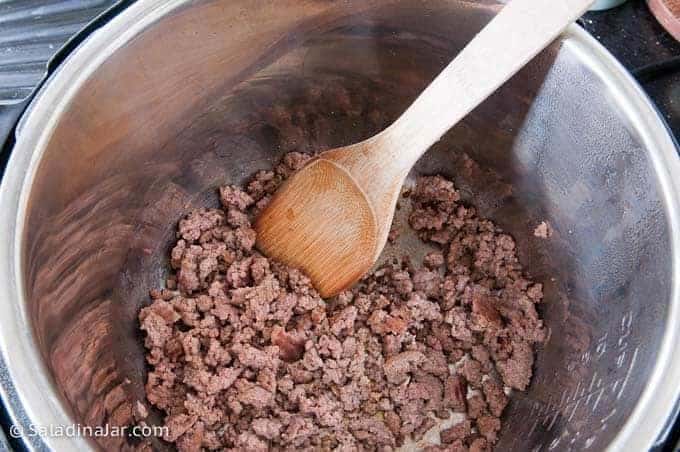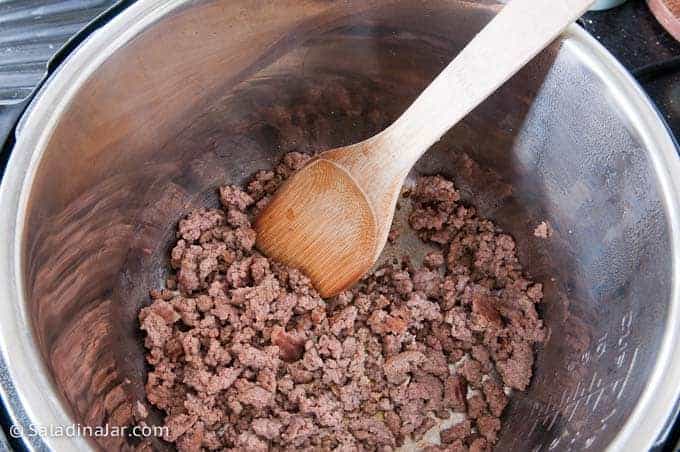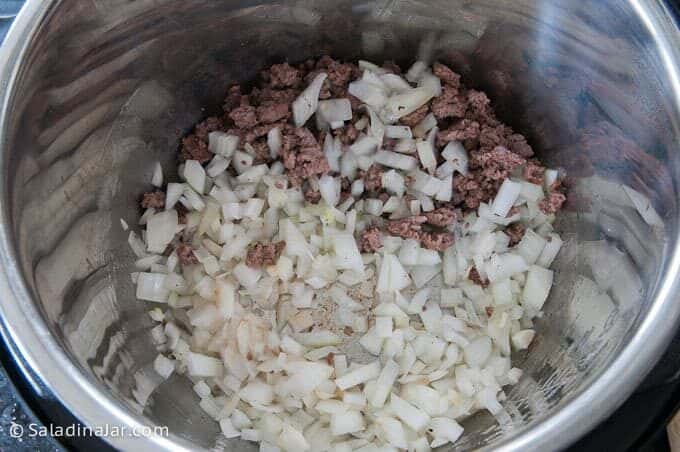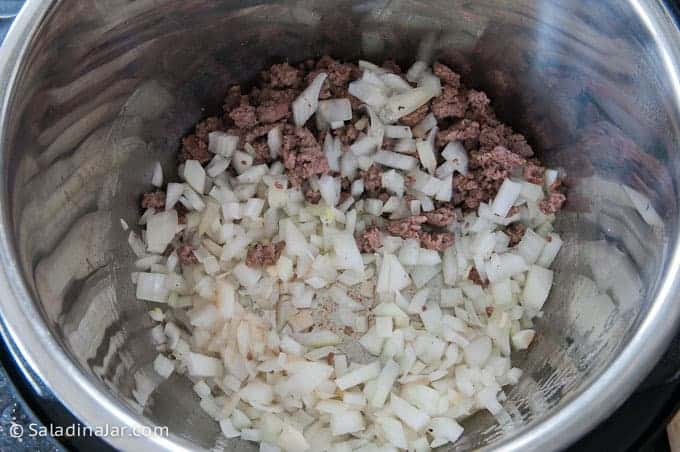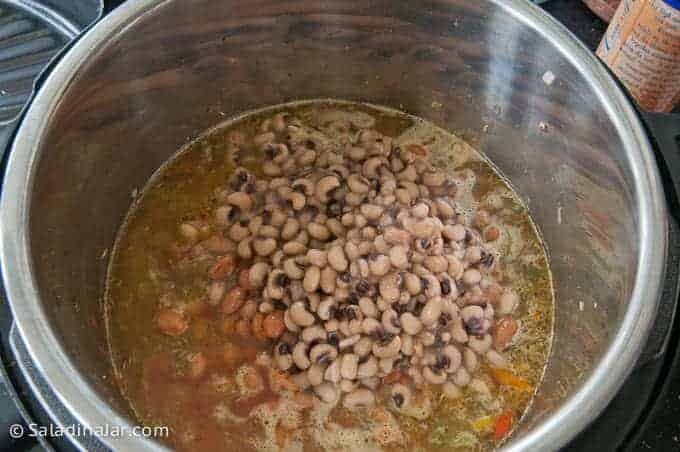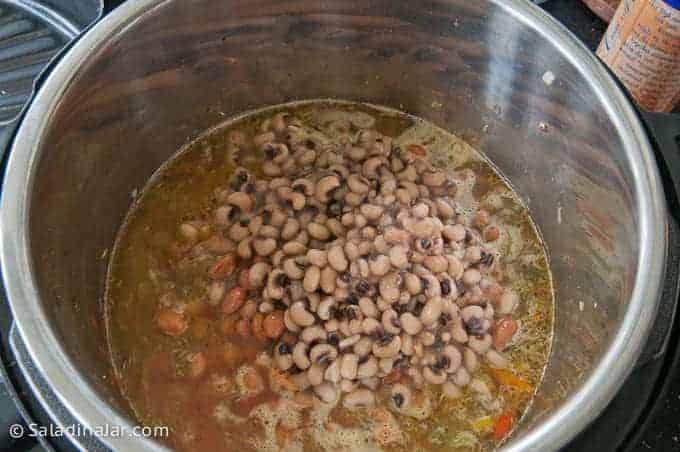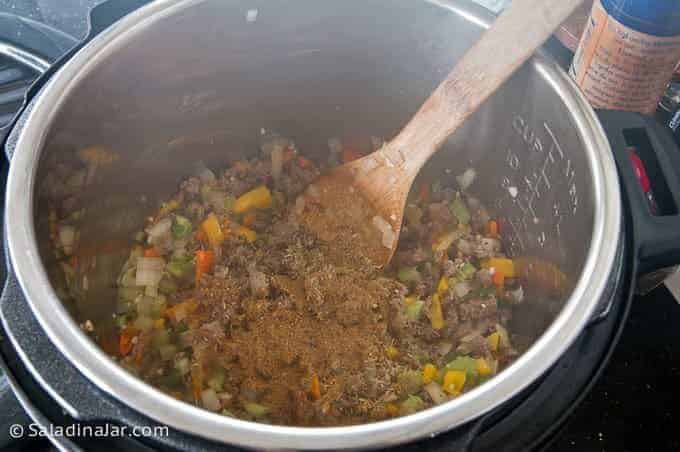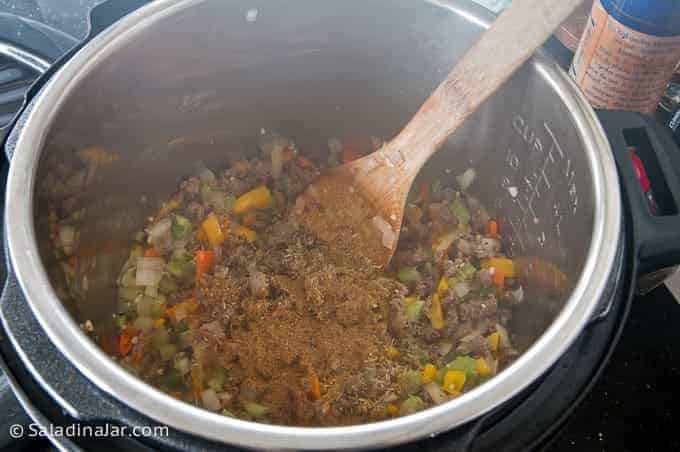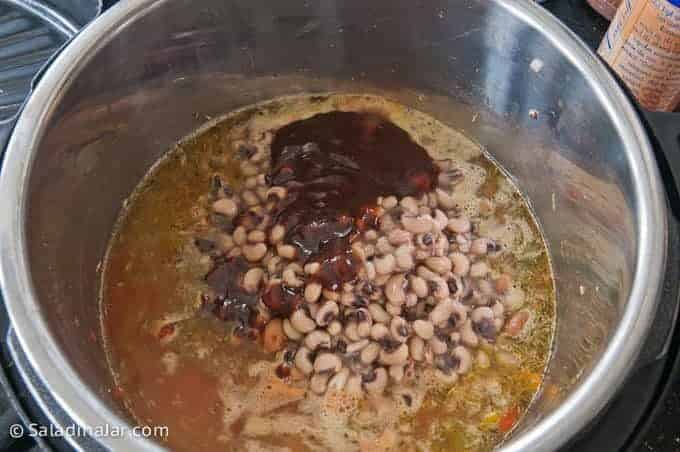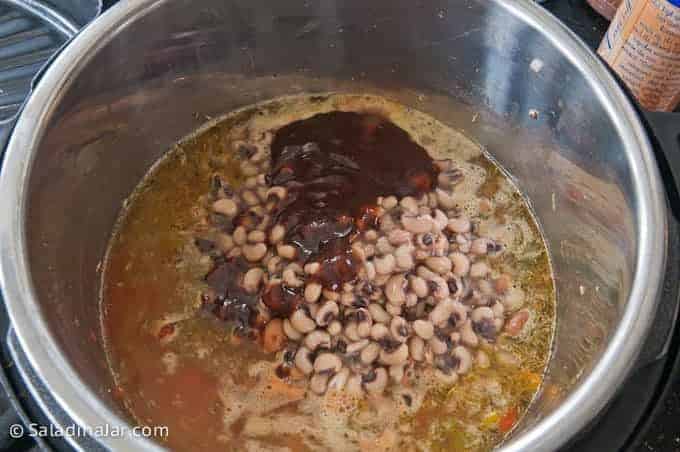 ---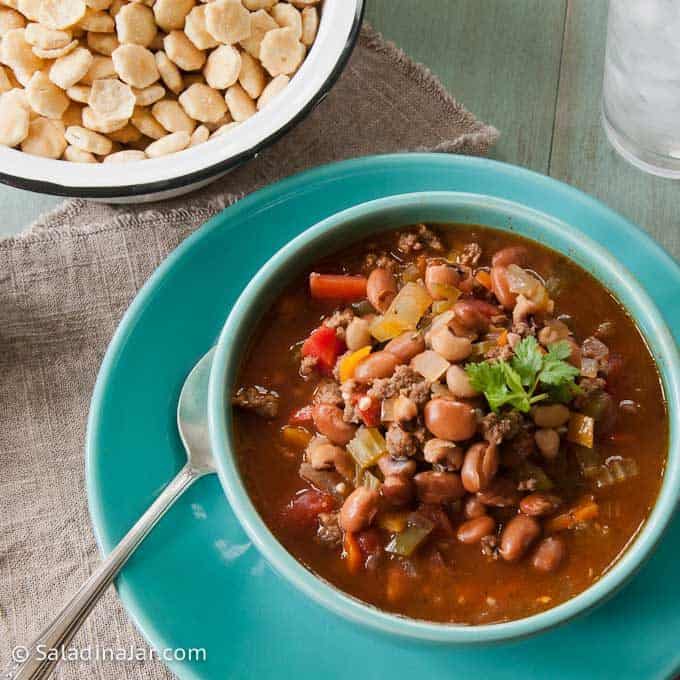 Posts Related to Spicy Black-Eyed Pea Soup:
Susie's Cincinnati Chili in Home-baked Bread Bowls
---
---
If you enjoyed this recipe, it would help others and me if you gave it a five-star rating inside the recipe card below. 🤩 No comment required. Thank you.

Hope to see you again soon!
Paula
p.s. Questions or suggestions? Please email me: Paula at saladinajar.com.
---