Is it a Good Idea To Double a Bread Machine Recipe?
Sneak Preview: Can you double a bread machine recipe? Please keep reading to find out why it's not a good idea and some alternative solutions.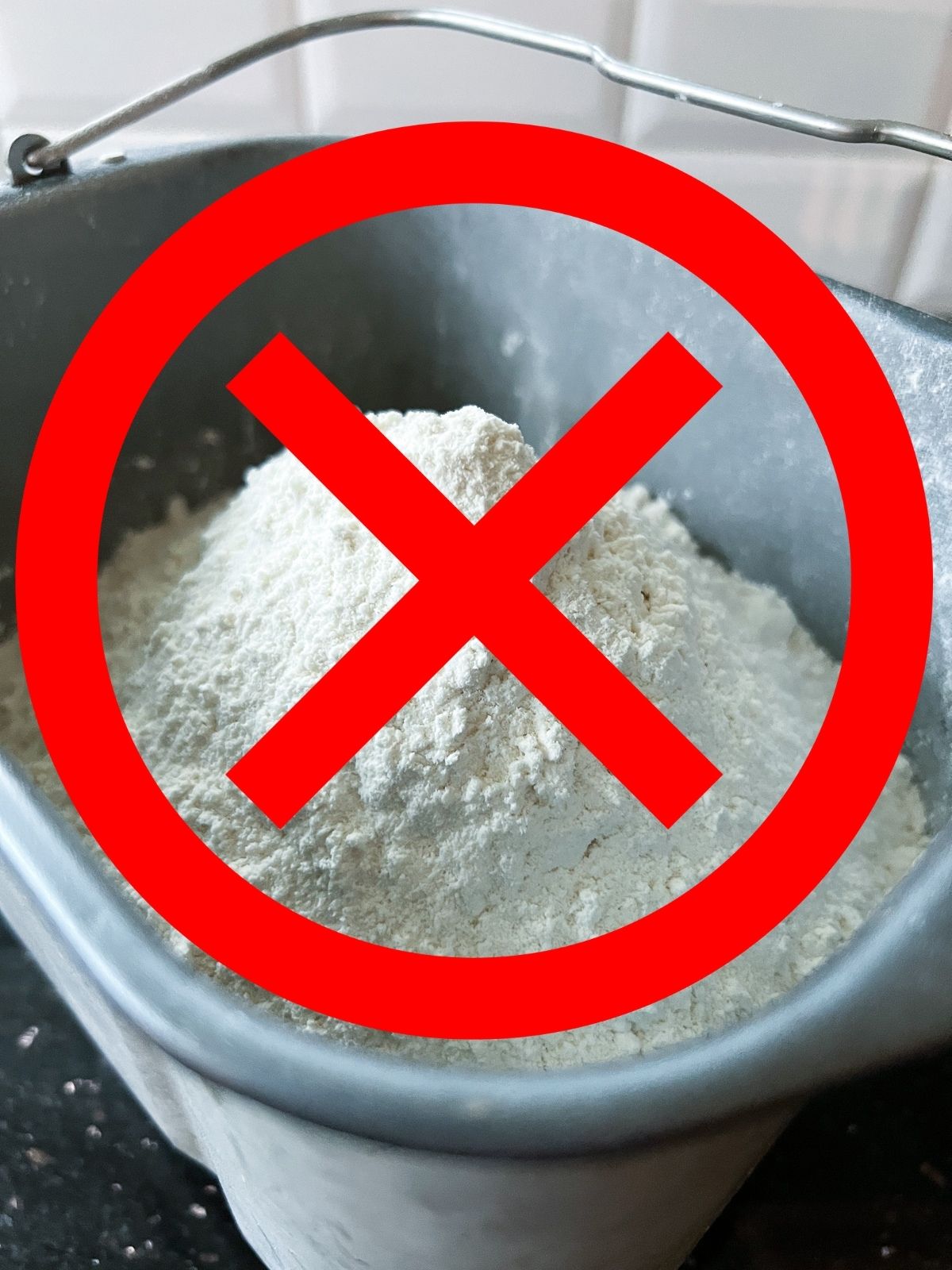 As an Amazon Associate, I earn from qualifying purchases.
Bread makers often ask about doubling bread machine recipes during the holidays. The answer? In general, it's not a good idea.
If you're like me, I tend to make bread the most when I have lots of people to help me eat it. So, let's think about other options. I'll share with you what I do instead of doubling the ingredients in one batch. I hope one of them will suit you.
If you like to bake your bread in a bread machine (instead of using the DOUGH cycle and baking in your oven), be sure to read the last sentence in this post before you try doubling a bread machine recipe.
---
Why you should not double a bread machine recipe, even if you are only using the DOUGH cycle:
The machine won't knead the dough as efficiently when using more flour than recommended in the manual.
Too much dough can strain the motor. Unusual noises are your first clue. You may hear the motor straining. Some machines will automatically stop when the load on the motor is too heavy. The machine won't operate until the motor cools down.
---
How can I know how much dough my bread maker will handle?
Check your bread machine manual. Go online if you can't find it or if you purchased a used machine with no manual in sight.
Now, examine the recipes in the manual. What is the largest amount of flour you see in those recipes? The picture below comes from my bread machine manual.
The maximum amount of flour listed is 4¼ cups. These recipes suggest I should not go over 4¼ cups of flour in my 2-lb machine.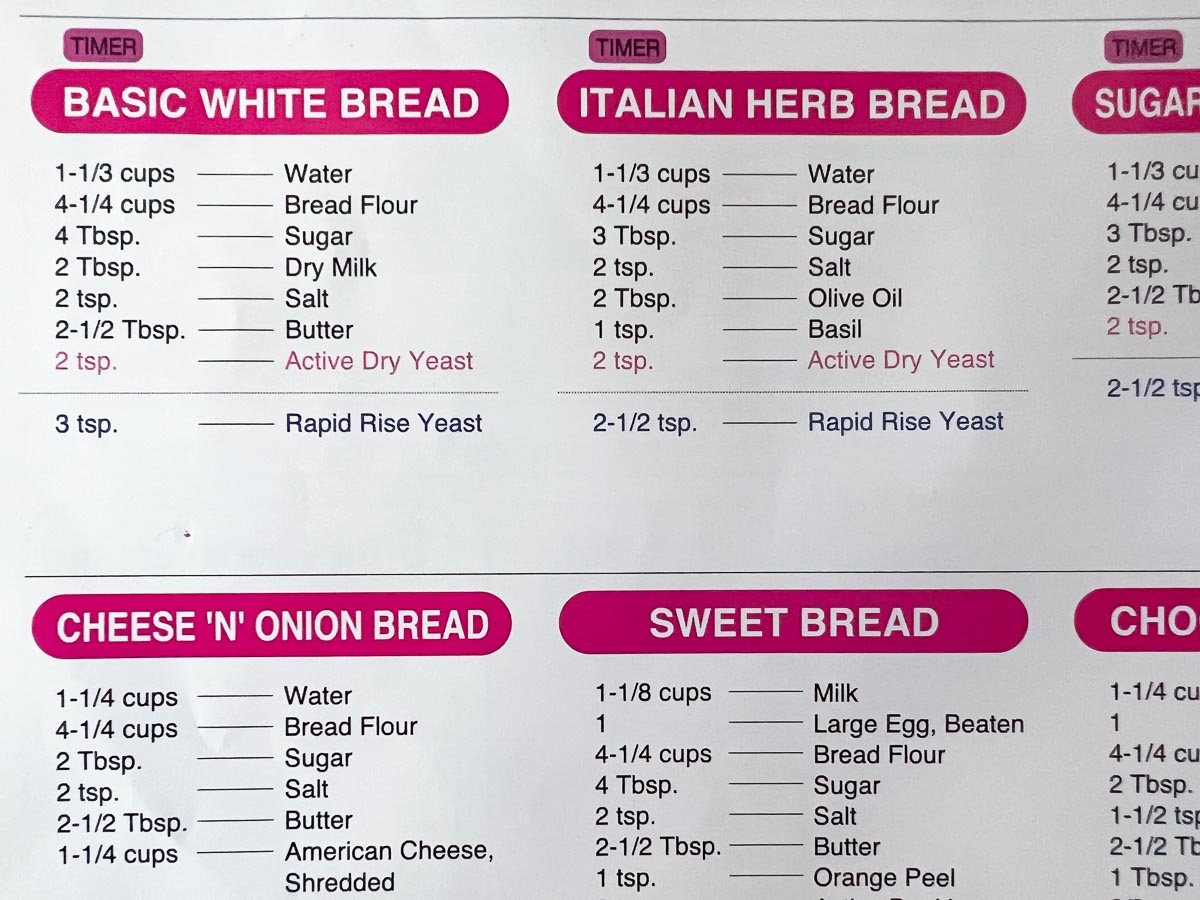 But wait! Look at the recipes on the right. They use 5 cups. You can use slightly more whole wheat flour because it won't rise as high. Noting the recommended maximum amount of flour is especially important if you plan to bake your bread in the machine with the one-and-done button.
In general:
A 2-lb machine can handle 4-4.5 cups of flour.
A 1½-lb machine will make a recipe containing 3-3½ cups of flour.
A 1-lb machine will accept 2-2½ cups of flour.
Without a manual, you can measure the bread machine pan using water to determine the size of your machine. According to Beneficial Bento, a 2-pound bread maker will hold around 12 cups of water. A 1.5-pound machine will hold 10 cups, and a 1-pound machine will hold 8 cups of water.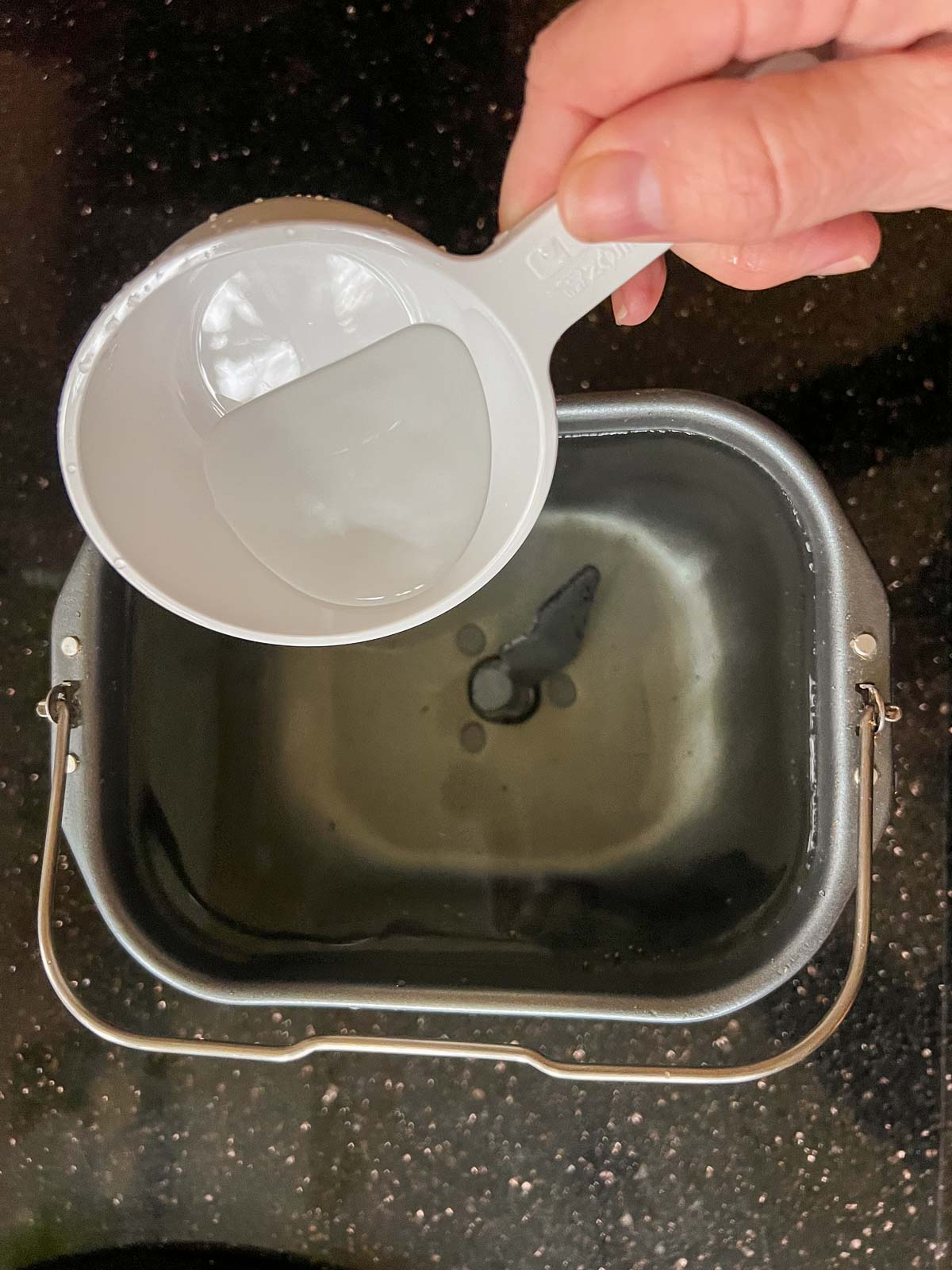 Exception: If the original recipe is relatively tiny, as in 2 cups of flour, you may double the recipe IF your machine is a 2 or 3-pound machine.
Alternative solutions when you need lots of bread: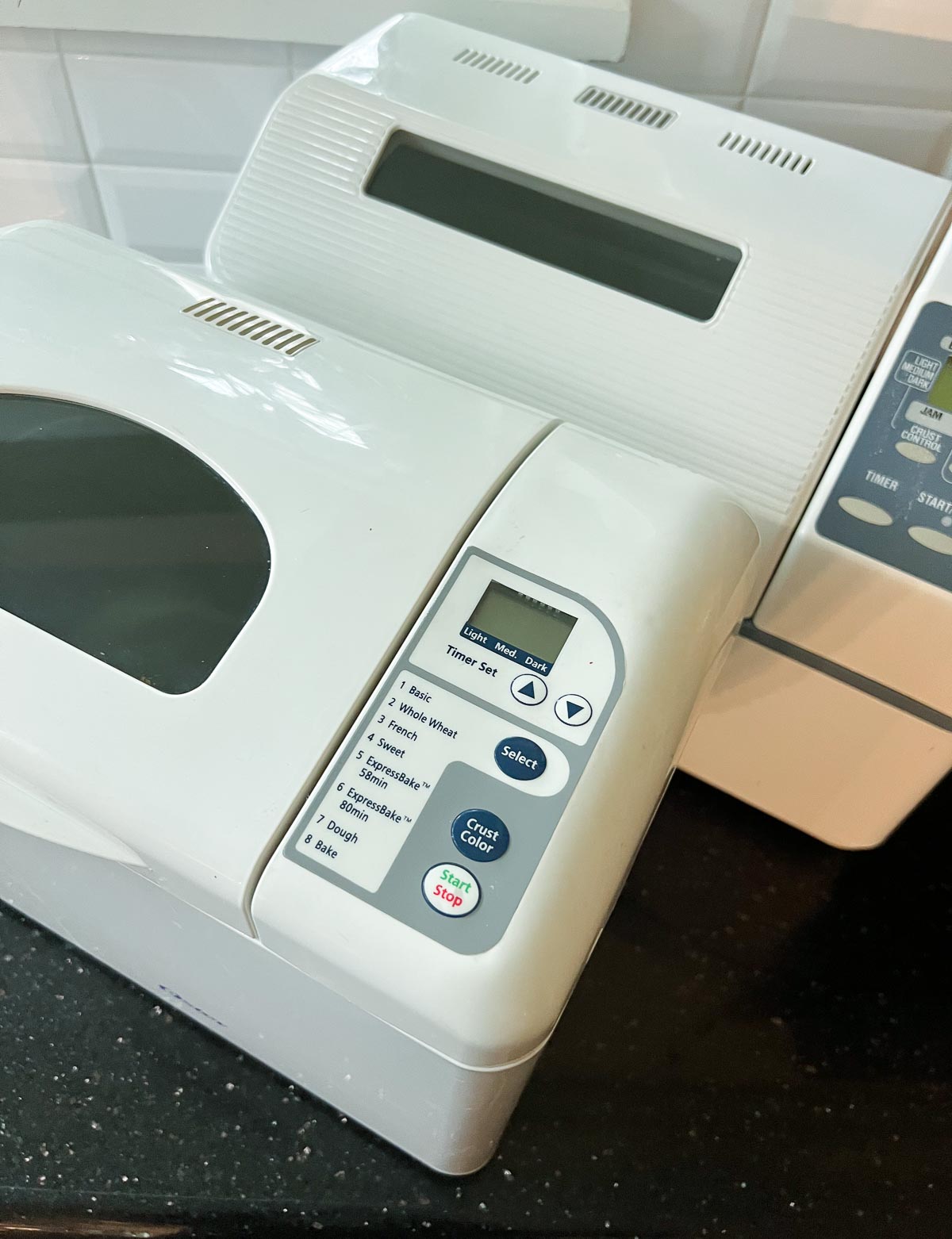 Use the DOUGH cycle to mix and knead one batch after another. Remove the first batch of dough from the bread machine to another bowl when the kneading phase ends. Cover and let the dough rise in a warm place. Start another recipe immediately. The chances are good that the second batch will be ready to shape not long after you finish shaping the first batch.
Use two machines. Borrow one or pick up a used bread machine at a thrift store to use as backup. You can often get them for a song; frequently, they are new. Stick to a brand you've heard of before.
Make one recipe the night before. You have two options when the DOUGH cycle completes and the dough doubles in size:

Shape the dough immediately and chill overnight. The next day, let the dough warm up and become puffy before baking as usual.
Place the dough in a large container and chill. The next day, shape the dough while it is cold. Allow extra time for the rolls or loaf to warm and proof before baking.
Last resort: Use a heavy-duty stand mixer. Most of my bread machine recipes include directions in the recipe notes for making bread dough either by hand or with a stand mixer. Depending on the size of your stand mixer, you might be able to double the recipe.
---
If you have questions or suggestions, email me privately for a quick answer: Paula at saladinajar.com. Hope to see you again soon!