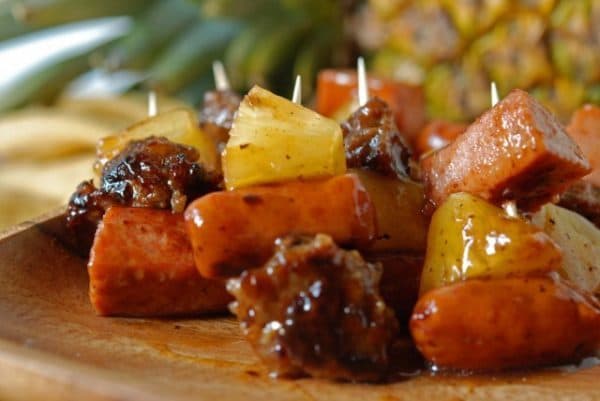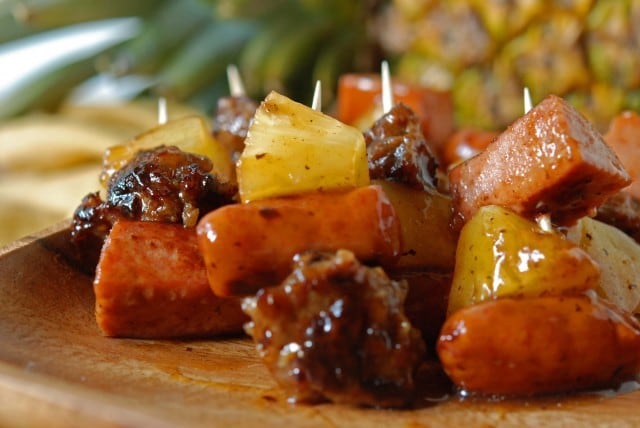 This was first served to me with pancakes at a breakfast given by our minister's wife. It was a memory I was determined to repeat even though she moved away without ever giving me the recipe. Eventually, I came up with the following recipe which tastes just as good as hers–at least the way I remember.
These make a delicious little k-bob. Using a toothpick, string a piece of pineapple along with a couple pieces of sausage.
Sweet and Sour Sausage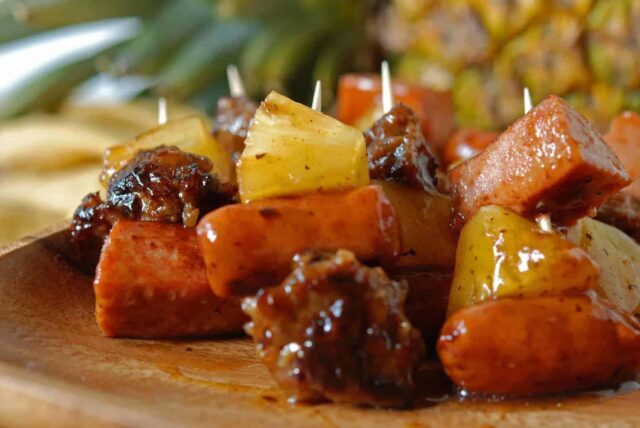 A sweet and sour sauce over a medley of sausage-- serve with pancakes or waffles.
Ingredients
½ pound ground sausage, made into mini-meatballs
½ pound smoked sausage, cubed
½ pound little smokies
Sauce
1 8 ounce can sliced pineapple, drained, and cut into chunks (save juice and set pineapple aside)
¼ cup brown sugar
1 tablespoon cornstarch
water plus pineapple juice to equal ⅔ cup
1 tablespoon soy sauce
2 tablespoons vinegar
Instructions
Brown sausages. Drain any excess fat. Set aside.
Combine brown sugar, cornstarch, water and reserved pineapple juice and whisk till smooth. Pour into skillet used to brown sausage. On low heat, cook and whisk until thickened. Add sausages and pineapple. Heat till thoroughly warm throughout.
If desired, make kabobs using toothpicks adding one piece of pineapple and two pieces of sausage.
Related Posts: