Spinach, mushrooms, ricotta, Mascarpone cheese, mozzarella, and Parmesan cheese are stuffed into jumbo pasta shells to make this delicious vegetarian entree. The Mascarpone cheese is the secret to this Spinach and Ricotta Stuffed Shells recipe.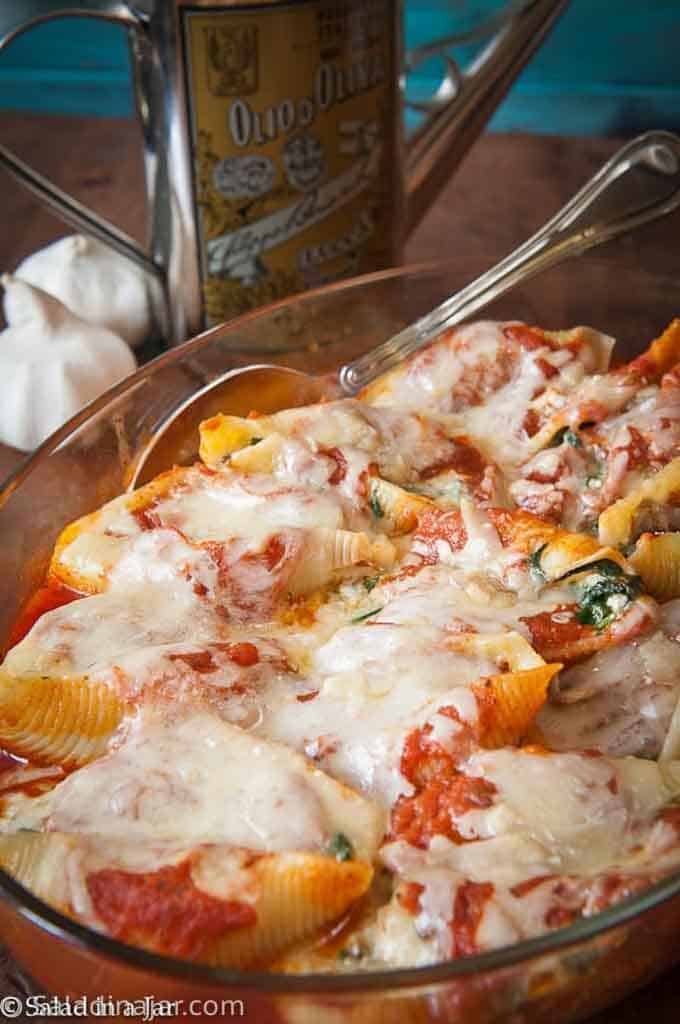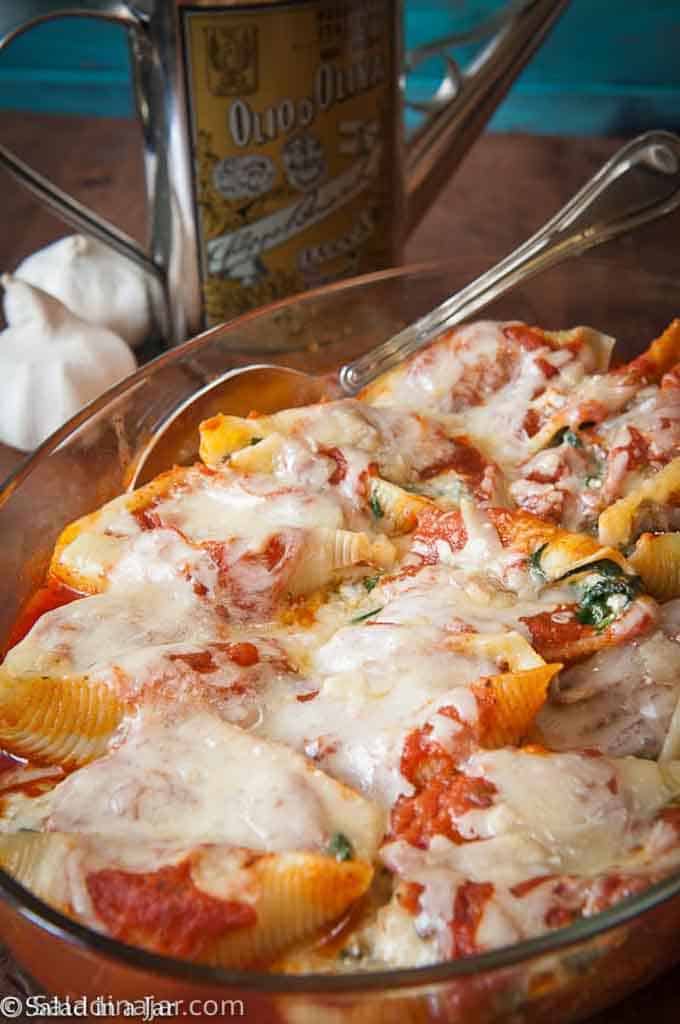 Can you guess the hardest part of making this recipe?
Finding the ingredients
The biggest challenge might be laying hands on the jumbo shells in the grocery store. I usually have good luck at my local Krogers. Don't forget to try online if all else fails.
The second challenge is locating the Mascarpone cheese. Hunt for it in the deli section, not where the more common Cheddar and Mozzarella hang out.
Once you've gathered the ingredients, assembling this dish is simple. It's less complicated than lasagna in my book.
The easiest part, of course, is eating it.
With gooey cheese, luxurious Mascarpone, flavorful spinach and mushrooms, and pasta shells bathed in your favorite marinara, who can resist?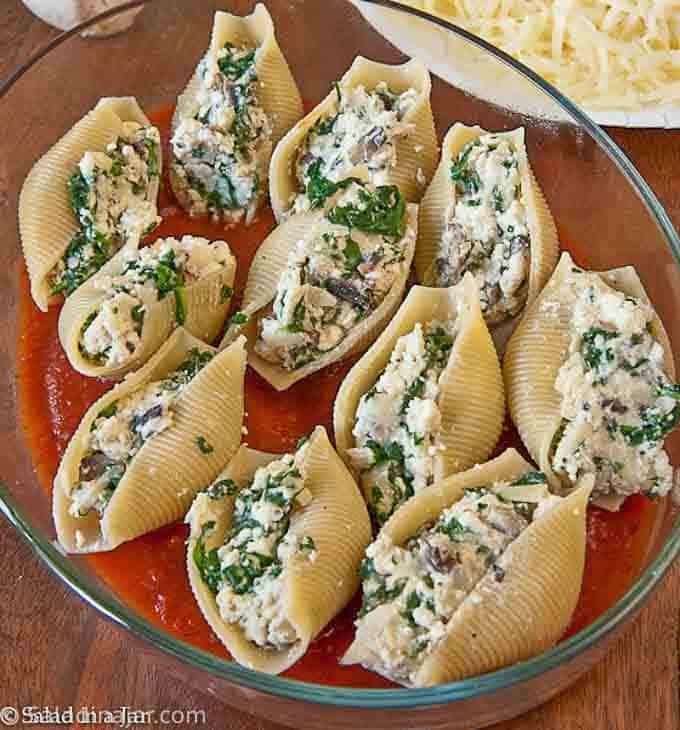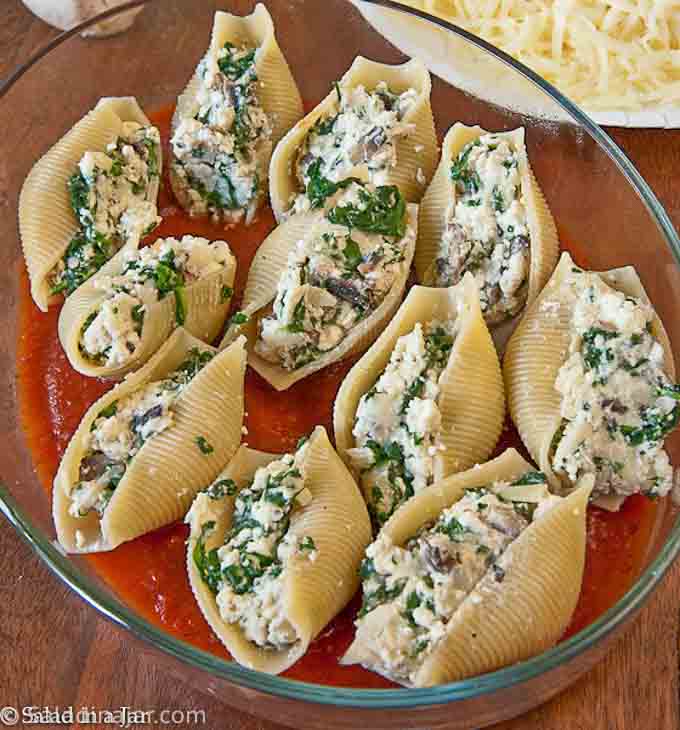 Variations
I make these without meat, although some chicken or Italian sausage would pump up the protein numbers and expand the flavor profile. Leave out the spinach and mushrooms if they aren't your favorite. Then you could call them 4-Cheese Stuffed Shells.
Speaking of the cheese, I incorporated homemade ricotta cheese, but only because I have a lot of it in the house at the moment. I've recently experimented with making ricotta using the whey from Greek yogurt. Meanwhile, store-bought ricotta works fine.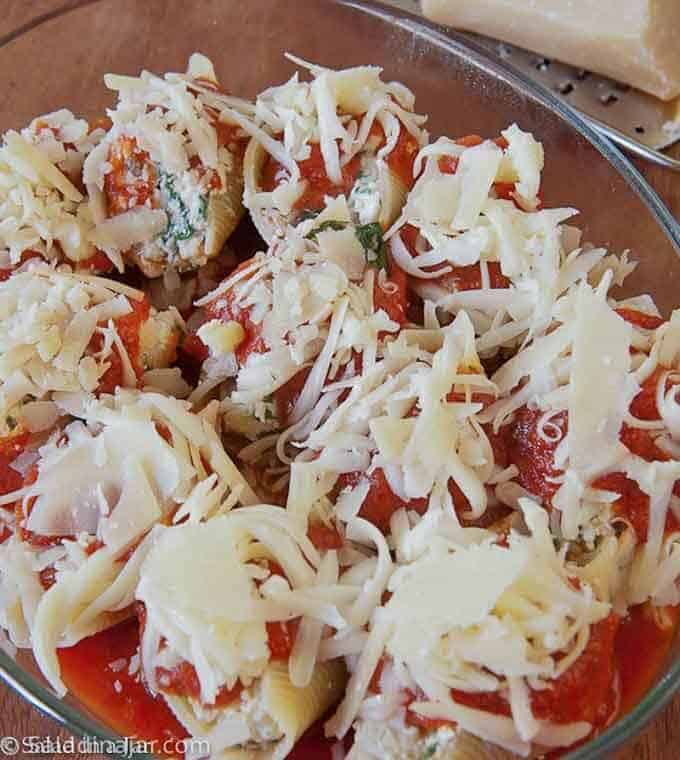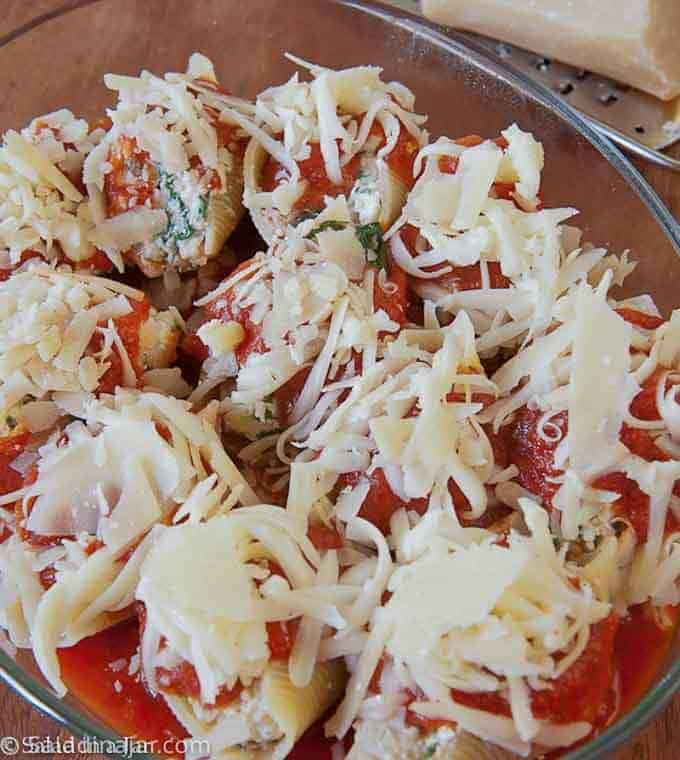 Can I freeze this recipe?
These stuffed shells freeze well after baking. Or wrap securely in individual portions for an instant dinner that microwaves quickly.
---
Pin the picture below to save for later.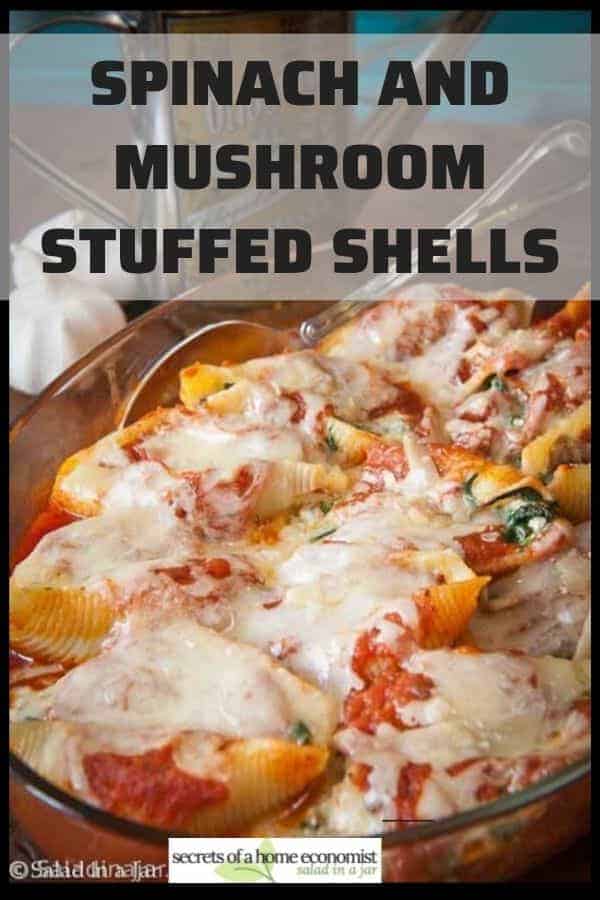 ---
What would you like to read next?
---
Did you enjoy this recipe? If so, you can help others and me by leaving a 5-star 🤩 rating inside the recipe below. No comments required.
Hope to see you again soon!
Paula
p.s. If you have any questions or suggestions, you can email me privately: paula at saladinajar.com.
---