Preview: Make this Torn Angel Food Cake Recipe with Strawberries when you have a leftover angel food cake or an angel food cake fail. It is the perfect make-over solution. Must be made in advance, then chilled.
Making an angel food cake from scratch is an exercise in anxiety management for me. Will it rise to the top of the pan? Will the volume hold after I pull it out of the oven?
If your angel food cake didn't rise very high, this Torn Angel Food Cake Recipe with Strawberries is the perfect make-over solution. Please note that it must be made in advance, then chilled.
Luckily, I have the perfect solution if it doesn't.
This Torn Angel Food Cake Recipe (aka Snowball Cake–not to be confused with the pink fluffy concoctions you see next to the Twinkies at the grocery store) is a light and summery dessert full of fresh fruit, angel food cake torn into bite-sized pieces, and whipped cream. I've been making it for years, for several good reasons.
---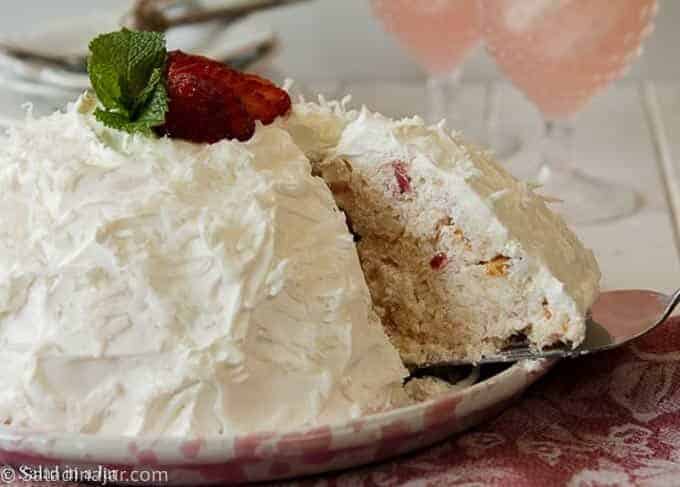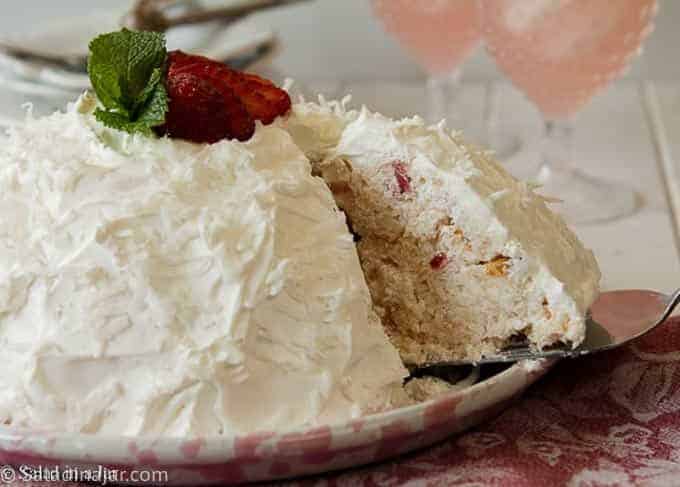 ---
6 things you should know before you make this Torn Angel Food Cake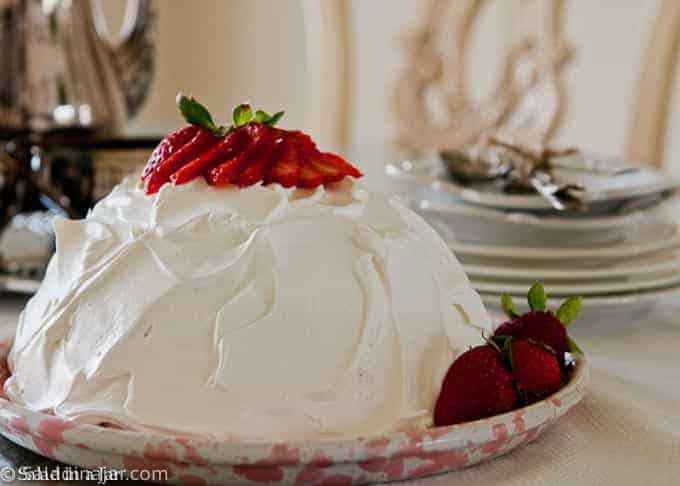 This dessert can be, and actually must be made ahead, then chilled before serving.
In addition to pineapple, you can try adding different fresh fruits. My favorite is strawberries, but I can imagine that blueberries, peaches, or cherries would be tasty and colorful.
Use a store-bought angel food cake, a mix, leftover angel food cake, or make a cake from scratch.
Although delicious with real whipped cream, whipped topping sold in the freezer section holds up better overnight.
Coconut on the outside is not required, but then it won't look like a snowball if that is your goal.
This recipe is easy to cut in half–and I recommend it. Use a smaller mixing bowl when assembling. The cake you see in the pictures is a half-batch that will easily feed eight people.
---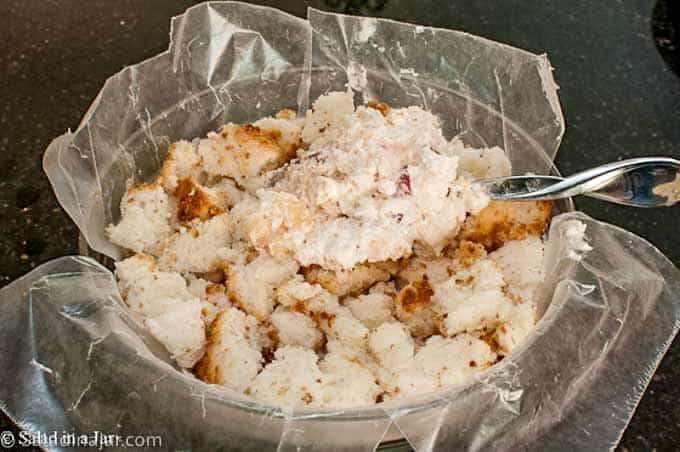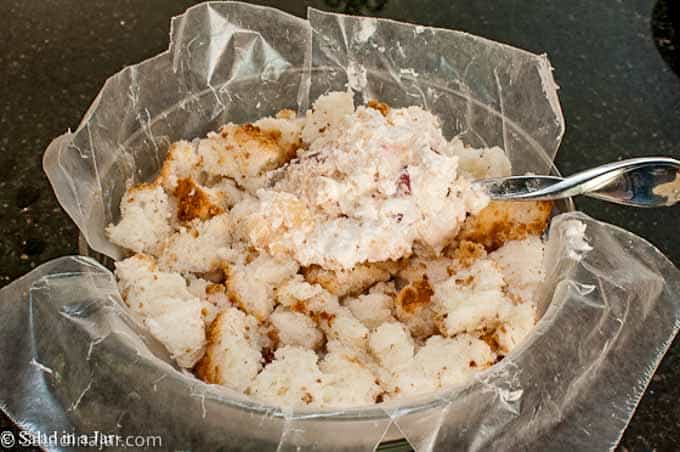 Are you an Angel Food Cake lover?
If you enjoyed this recipe, it would help others and me if you gave it a five-star rating inside the recipe card below. 🤩 No comment required. Thank you.

Hope to see you again soon!
Paula
p.s. Questions or suggestions? Please email me: Paula at saladinajar.com.