Crunchy Caramelized Nuts are a snack of caramel-coated nuts you can make in your microwave. It's hard to resist these crunchy little jewels.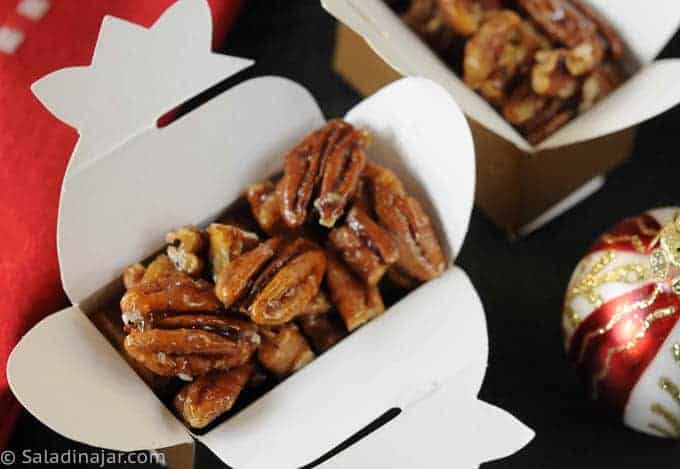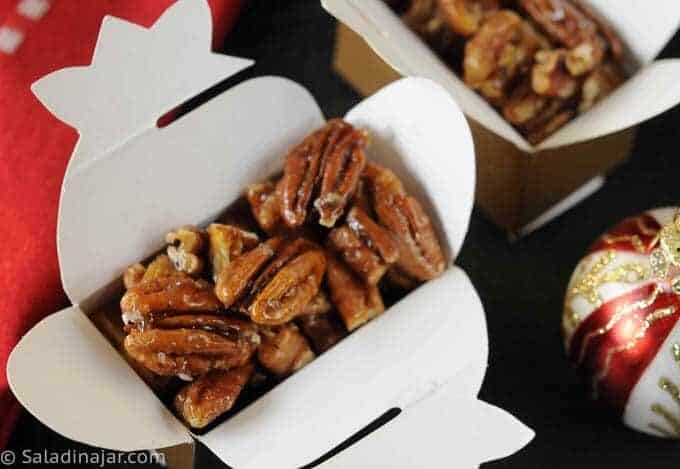 Need a quick snack to take to a party? Or a quick Christmas gift with a handmade touch? Try candied pecans. These fancy nuts are dressed up sleek and shiny, ready to step out on the town.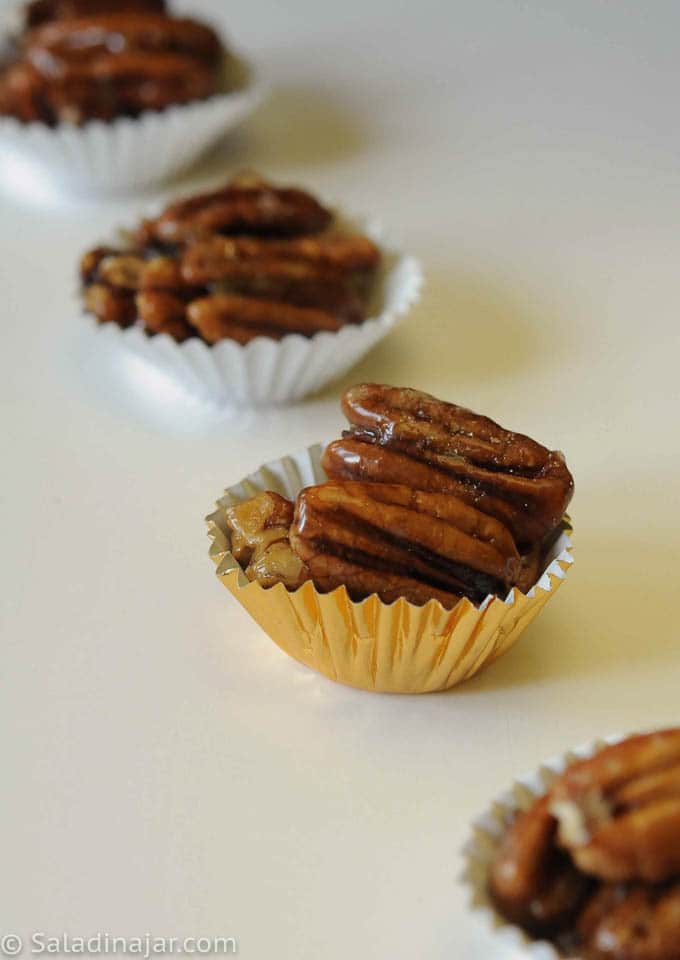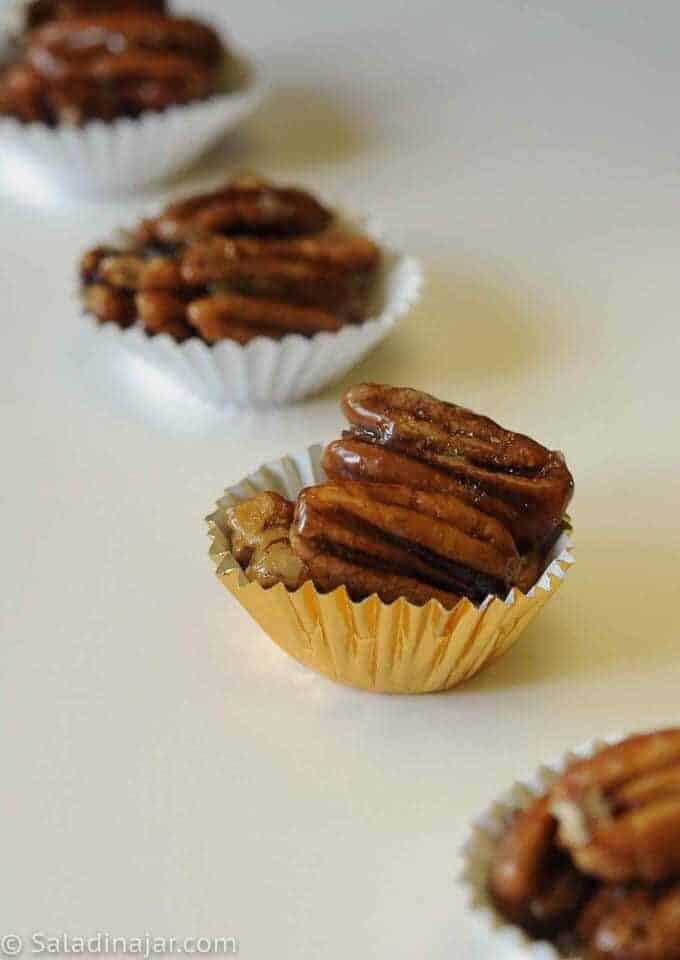 Why these nuts are my favorite snack to take to a party:
The best part? 10-15 minutes from start to finish.
The second best part? Only three ingredients!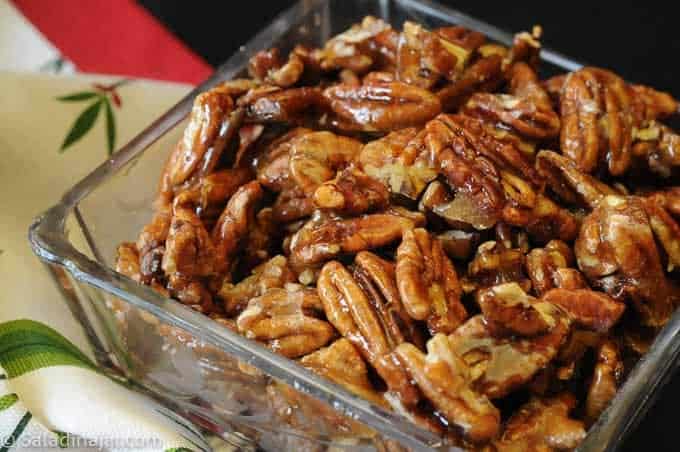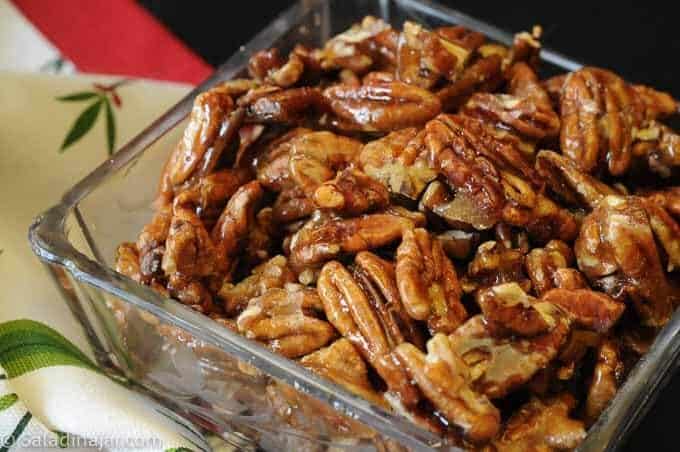 Thanks to Dorie Greenspan for giving me the idea in her recipe, Rosy Pear and Pistachio Tart from Baking. She used caramelized pistachios–made more traditionally on top of the stove and used them to garnish. But I prefer to make them in a microwave and eat them as a snack
Skinny Secret:
Nuts may be addictive. They are best taken to parties where you have help eating them.
Variation:
Add cinnamon if you like. Think cinnamon rolls sans flour and butter.
How to use your microwave to make Crunchy Caramelized Nuts:
#1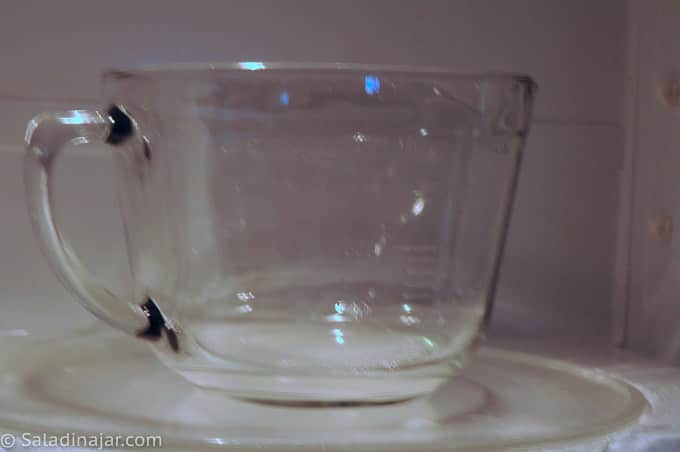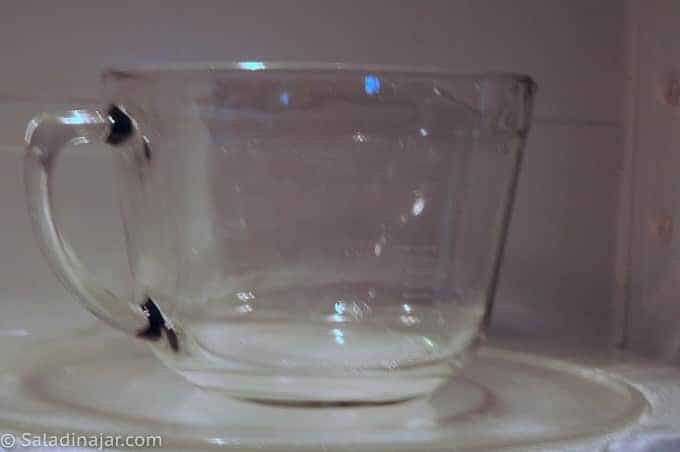 #2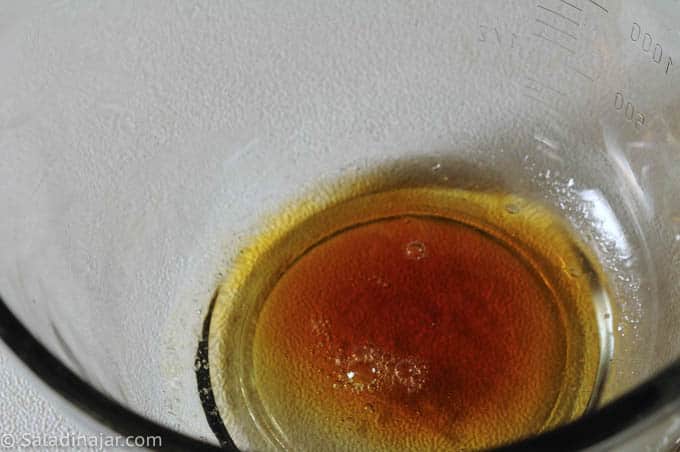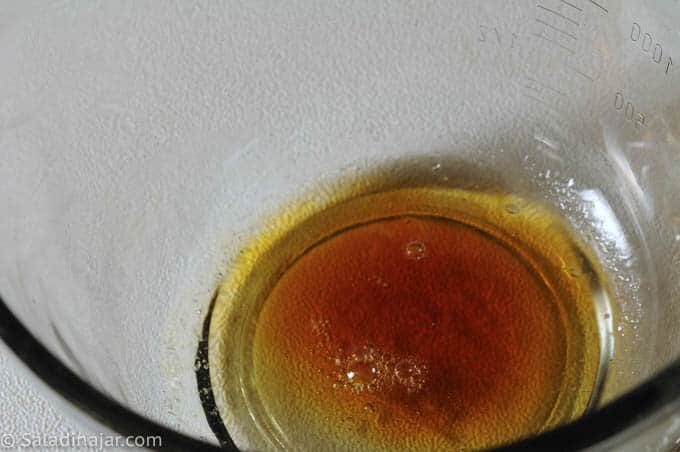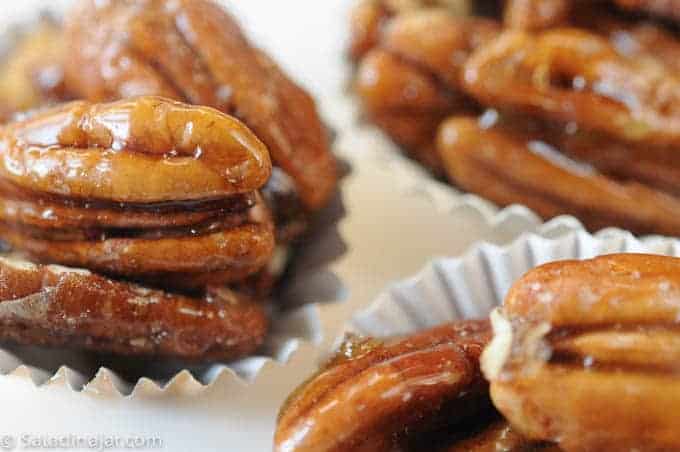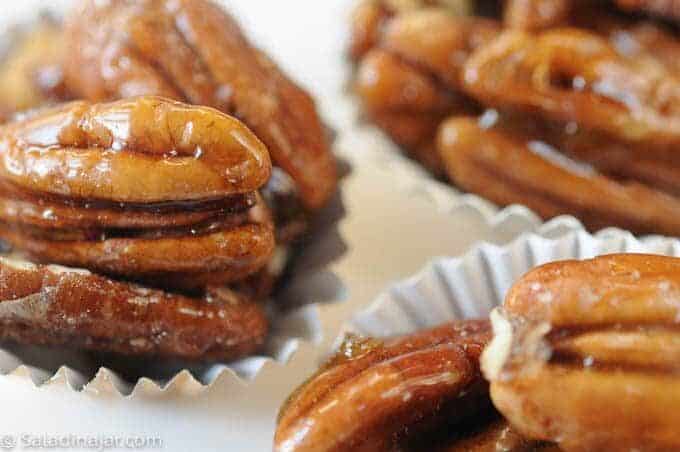 Pin to save for later: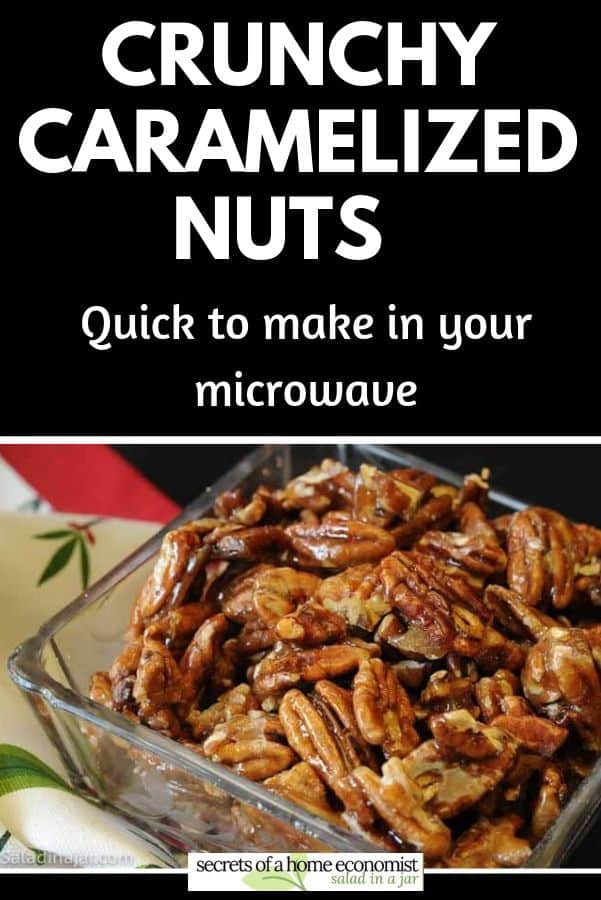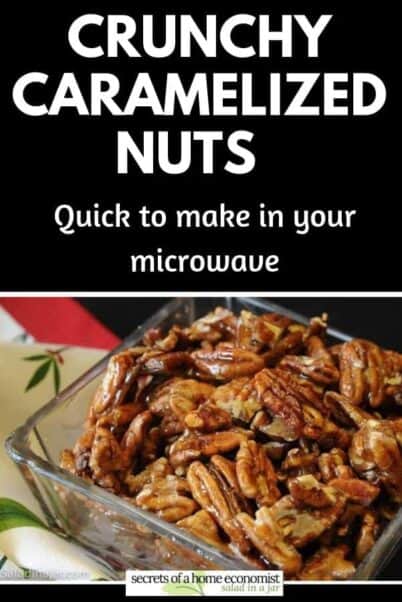 If you make this recipe and enjoy it, consider helping other readers and me by returning to this post. Leave a rating on the recipe card itself underneath the picture. Although always appreciated, comments aren't required. Thank you for visiting! Paula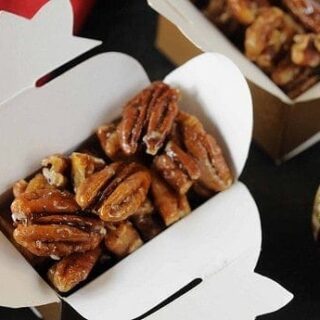 Crunchy Caramelized Nuts
Nuts caramelized in the microwave--shiny, sweet and crunchy
Ingredients
1/2 cup sugar
4 tablespoons water
1 to 1 1/4 cup whole, shelled pecans or pistachios (haven't tried any other nuts)
Instructions
Add water to sugar in a 2-quart glass batter bowl. Do not stir. (I highly recommend you buy an inexpensive glass 2-quart batter bowlif you cook in a microwave very often.)
Microwave on High for 6-7 minutes (see note) or until sugar mixture starts turning golden. DO NOT STIR.
(Times vary with different MW ovens so watch carefully the first time or two until you figure out the exact time needed in your oven. It's easy to burn. Remember things cooked in a microwave continue to cook for a short time after removed from the oven.)
Add nuts and MW on High for 30 seconds. Give a quick stir and finish with another 30 seconds on High.
Quickly (and I do mean quickly) pour onto parchment paper, a silicone baking mat or well-greased cookie sheet. Allow to cool.
Break up with your fingers. If caramel pulls in to thin thread-like strands when you try to break up the nuts, let it cool longer. If that doesn't work, you probably didn't cook it long enough.
Notes
Variation:
Spiced Caramelized Nuts: Add mixture of 1 teaspoon sugar and 1/4 teaspoon of cardamom or cinnamon to mixture after Step 3. Stir quickly and pour onto prepared baking sheet.
Recommended Products
As an Amazon Associate, I earn from qualifying purchases. But don't worry. This doesn't change the price you pay.
Check out more amazing things you can do with your microwave: