Preview: Baked Yellow Squash Soufflé is a recipe for a lightened-up version of a simple but delicious side dish served at one of my favorite restaurants. Combine fresh yellow squash with mixed colors of bell peppers, onions, eggs, seasoning, and bread crumbs.
A few years ago I watched my mother-in-law cook fresh yellow squash. She boiled, mashed, and drained, then added salt and pepper. What I saw next was an "aha moment." She added a pinch of sugar and stirred. Not much–just enough to bring out the natural flavor of the squash.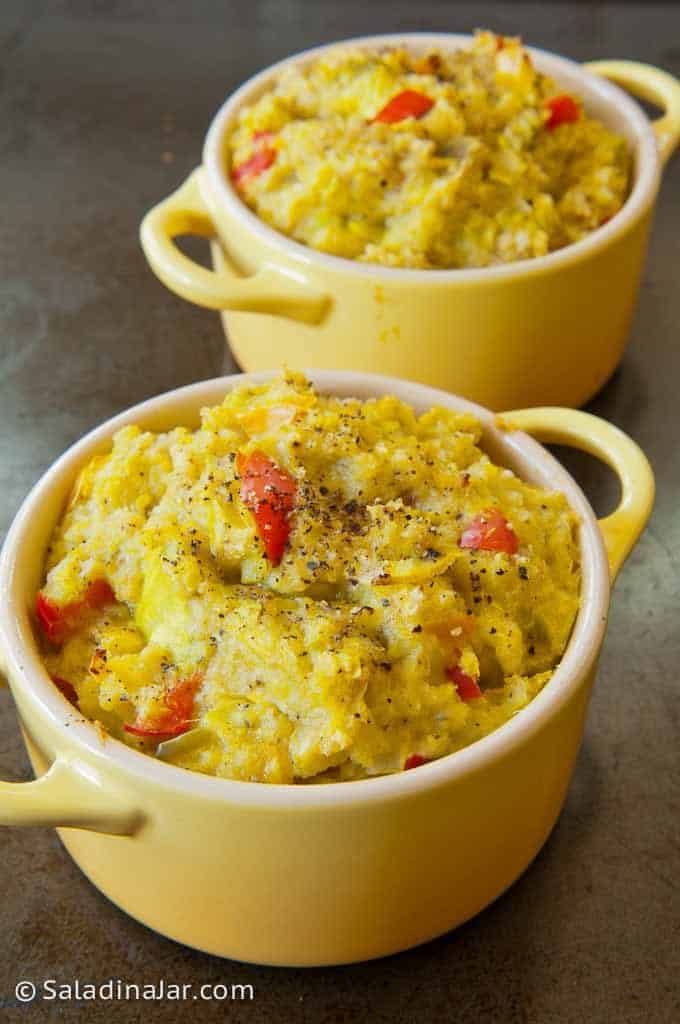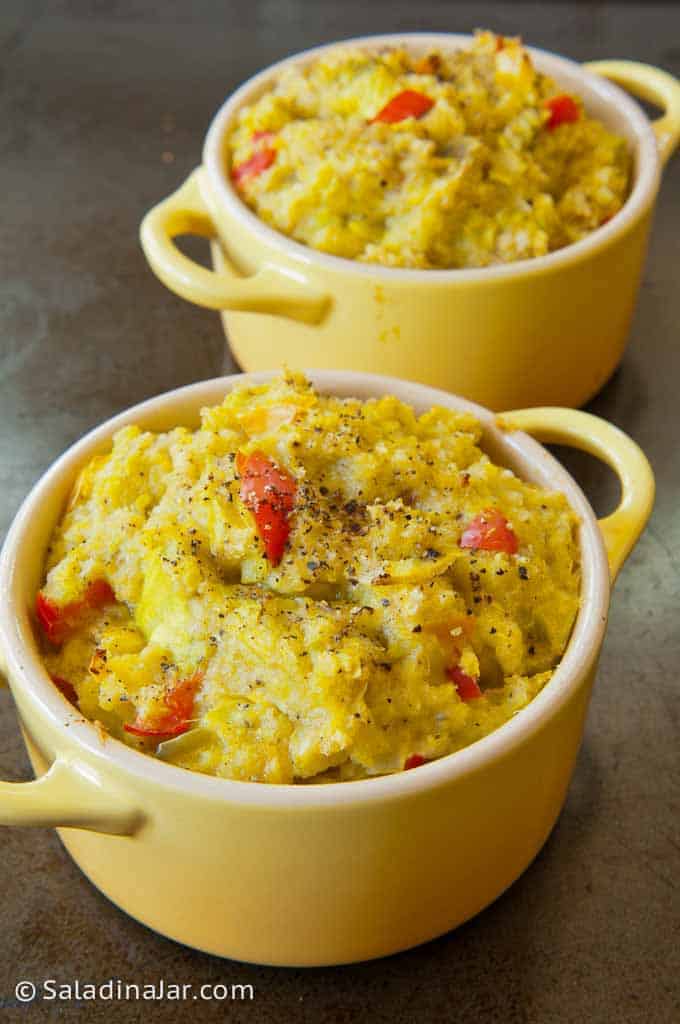 My mother-in-law was on to something…
Actually, I've seen it before…
The "pinch-of-sugar-to-bring-out-the-flavor" trick, that is. My sister does it with salad greens. Grandma used to it with green beans. How about savory pie crust? Even gravy! No wonder so many of us are addicted to sugar. Good grief!
One of my favorite squash recipes comes from Helen Corbitt's Cookbook. I've updated it a bit–and just like my mother-in-law, added a pinch of sugar.
This dish reminds me of the yellow squash casserole served at the Black-Eyed Pea restaurant for readers who live in the North Texas area.
Recipe tips
Although you can make this without a food processor, blender, or immersion blender, it saves time and your arm if you don't have to do it by hand. Even so, a potato masher works sufficiently well.
Drain cooked squash well. Otherwise, the casserole will need to be baked longer than expected so it won't be mushy.
How to assemble Yellow Squash Souffle: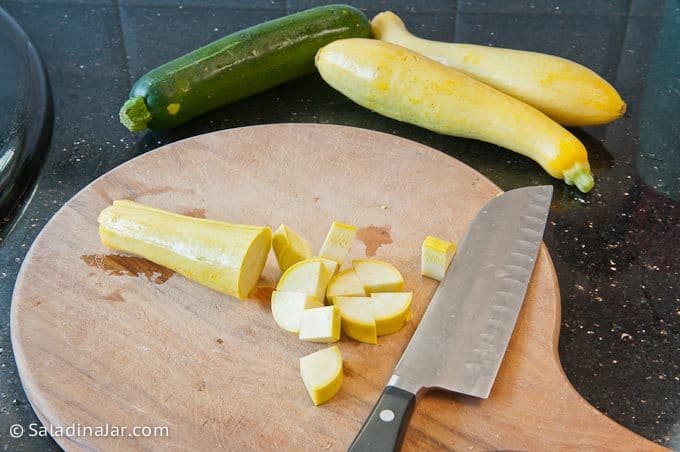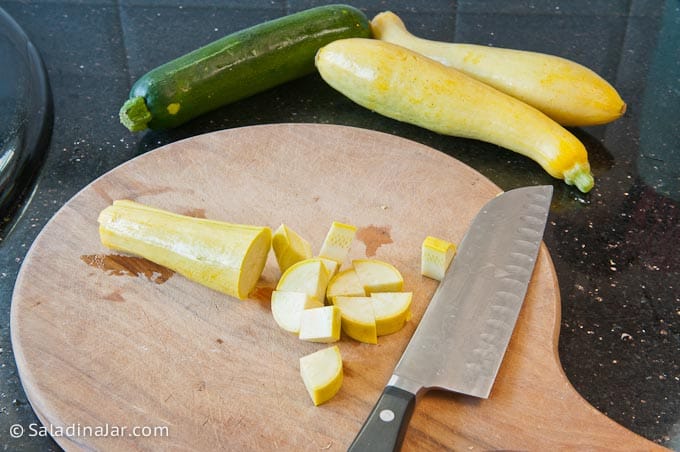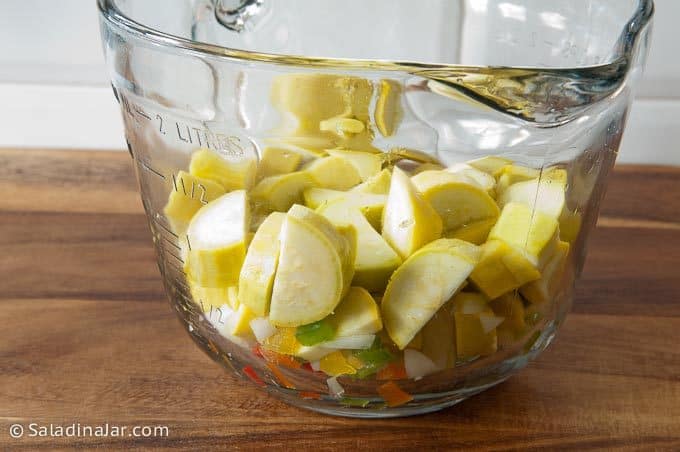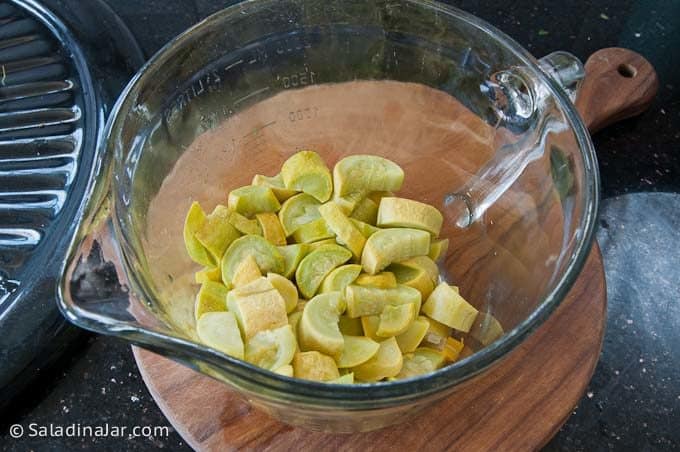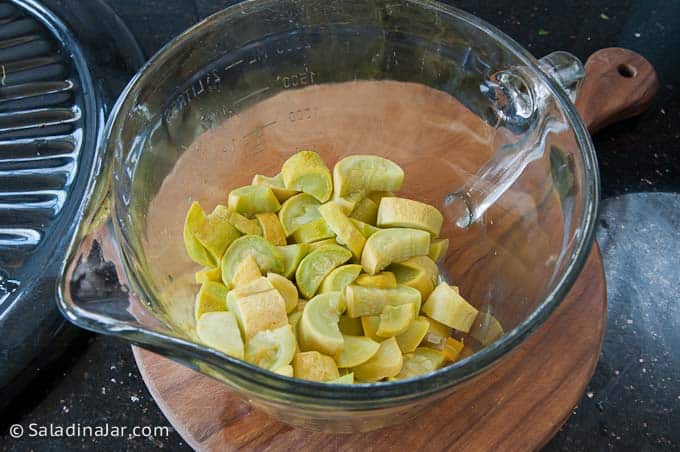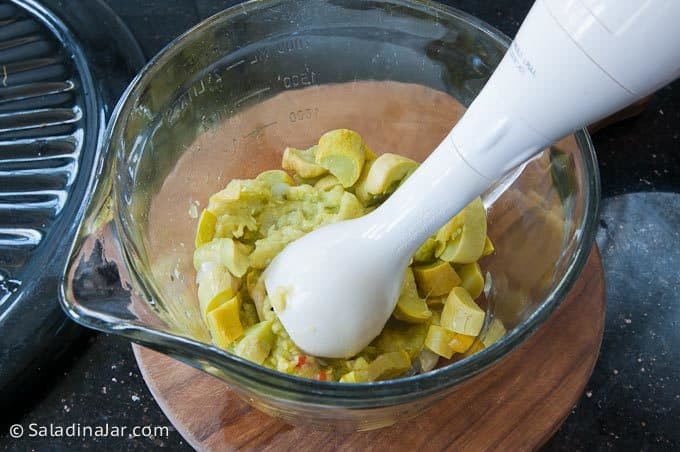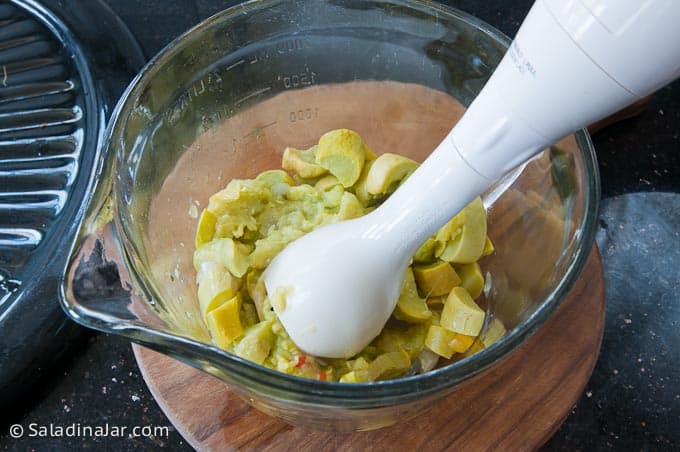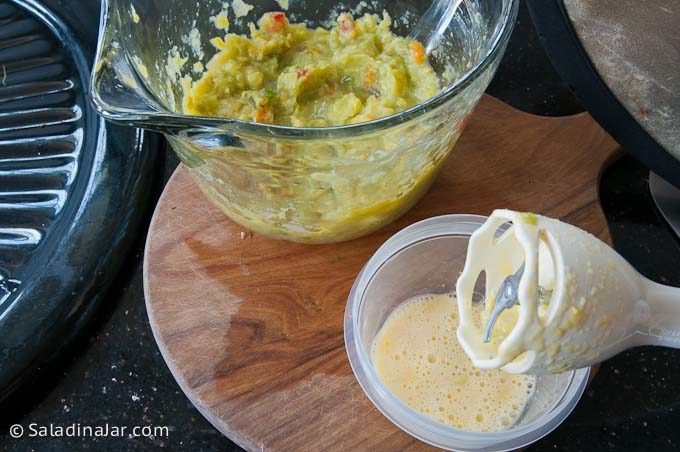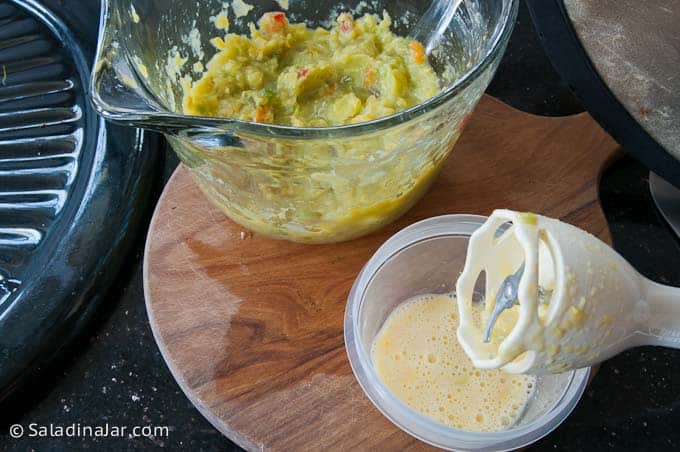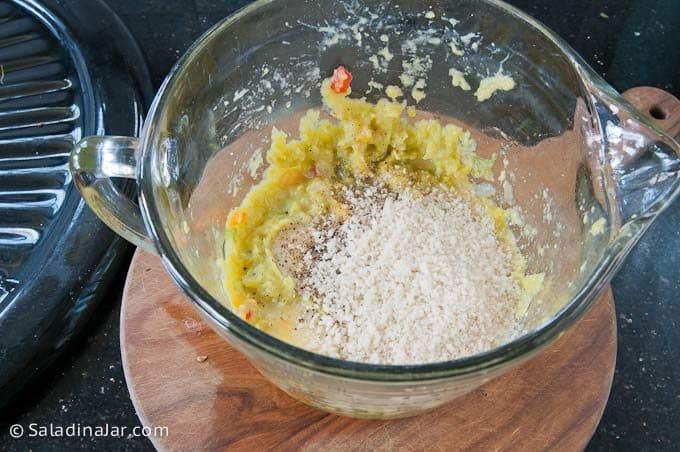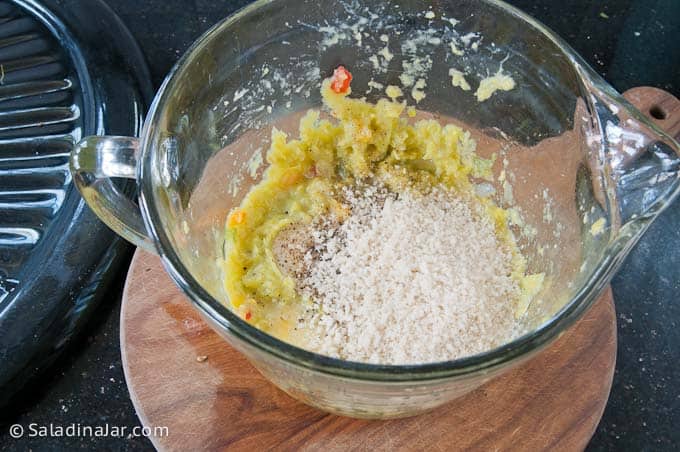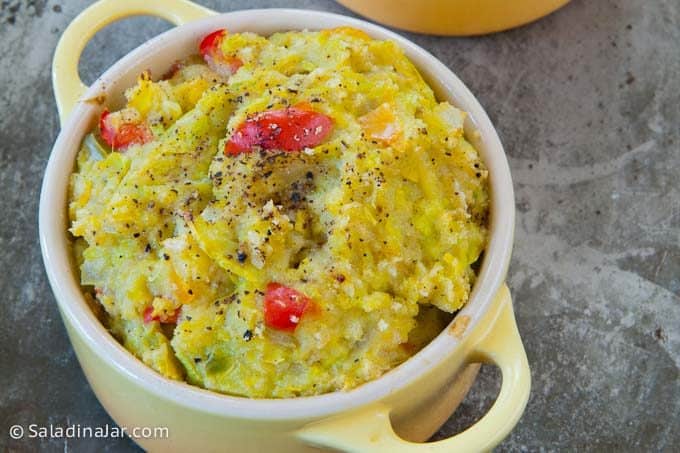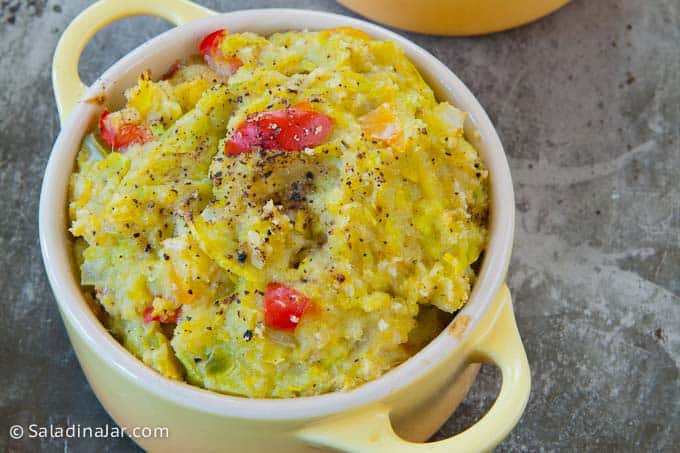 ---
More recipes for yellow squash lovers
---
Pin the picture below to save for later.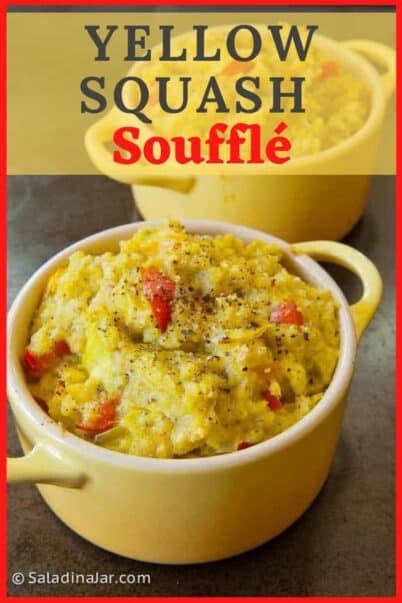 Did you enjoy this recipe? If so, you can help others and me by leaving a 5-star 🤩 rating inside the recipe below. No comments required.
Hope to see you again soon!
Paula
p.s. If you have any questions or suggestions, you can email me privately: paula at saladinajar.com.