Preview: Simple Squash Patties are miniature pancakes or patties made with cooked yellow squash. Kids and adults alike will enjoy them served with Ranch dressing or catsup.
"This is the only way I can get my husband to eat squash." My friend added that note to the recipe when she gave it to me.
If you have somebody in your family who thinks they don't like squash, be sure you try these yellow Squash Patties or fritters, as I sometimes call them. Serve with ranch dressing, catsup, or something like this Cajun Dip.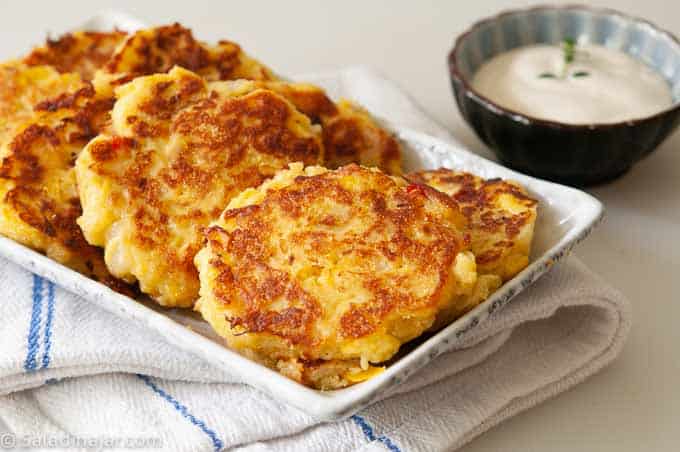 What happened to "self-rising flour?"
The original recipe I received from my friend called for self-rising flour. But, unfortunately, I couldn't find a single bag of the stuff at the big Walmart near our house today.
I know you can still buy it, but I have rewritten the recipe without it.
Recipe updates
According to the King Arthur website, adding 1.5 teaspoons of baking powder and 1/4 teaspoon of salt to 1 cup of all-purpose flour makes a good substitute for self-rising flour.
After testing the new recipe several times, I made several changes. If you've made this before, you might notice I substituted 1/4 cup of yellow cornmeal for the same amount of flour.
So now the recipe calls for half flour and half cornmeal. The final product is more substantial and tastes better, too.
FAQ about Yellow Squash Patties
How do you peel yellow squash?
Yellow squash (aka summer squash) only needs to be washed. No peeling is necessary. The skin is thin and will cook up soft and tender.
What should I serve with squash patties?
Because the squash patties are relatively mild (unless you add green chilies), we like to serve them with spicy Polish sausage or another highly seasoned meat entree.
How should I store squash, and how long will it stay fresh?
Store in the vegetable drawer of your refrigerator in a plastic bag. If the squash was fresh when you bought it, it should stay fresh for 4-5 days up to a week.
What condiments are best with squash patties?
Ranch dressing seems to be the most popular choice. However, our condiment of choice is catsup or Mayochup (a name brand for a catsup and mayonnaise mixture. Remoulade sauce or Cajun dip would also be delicious.
How to make Squash Patties: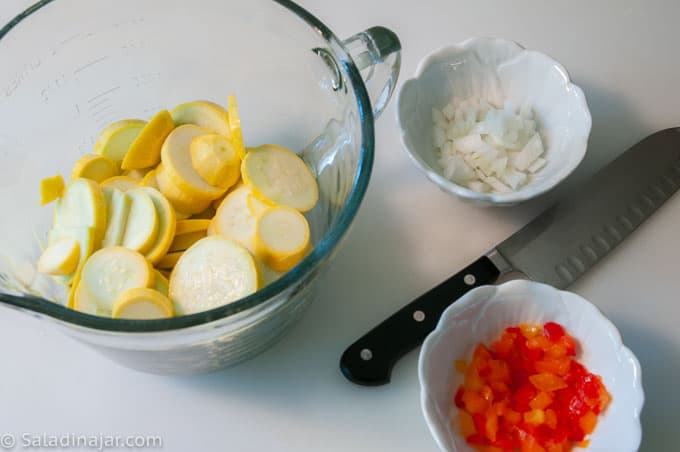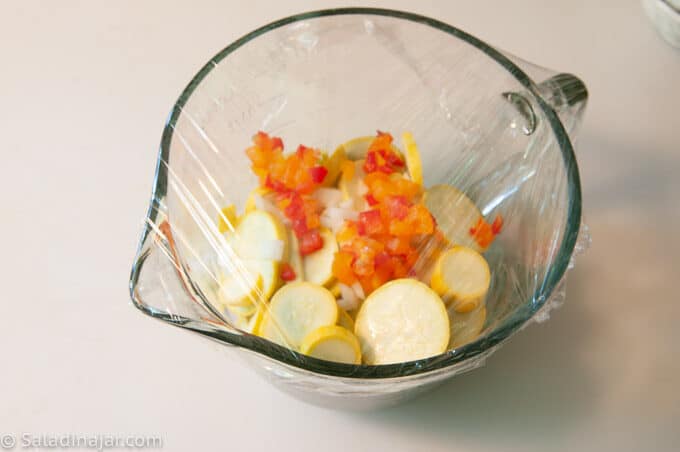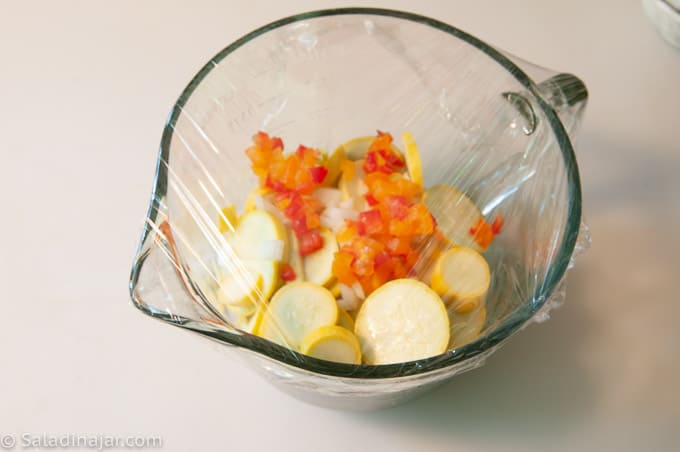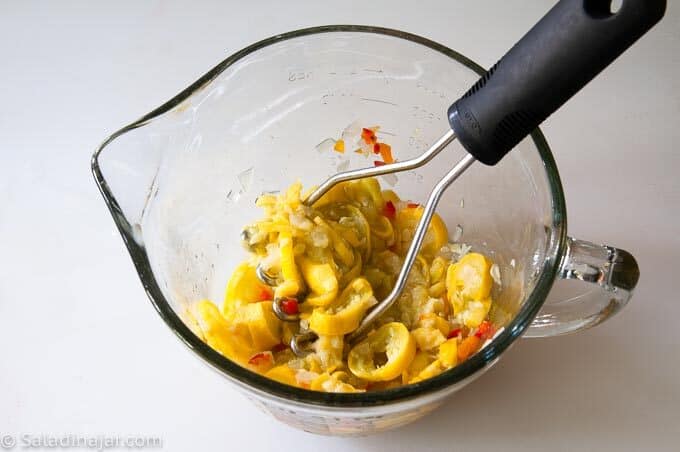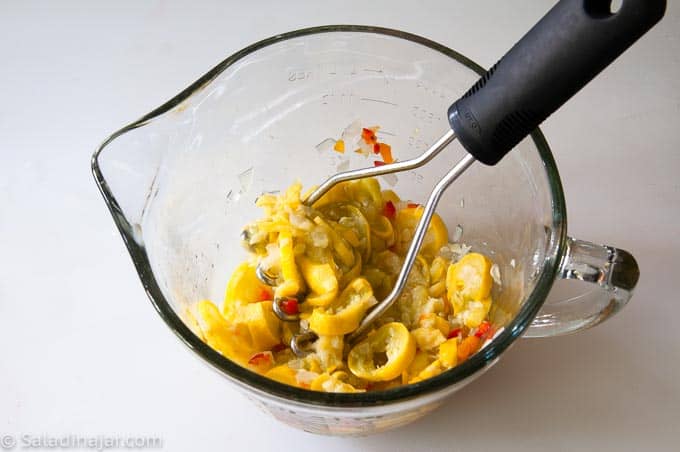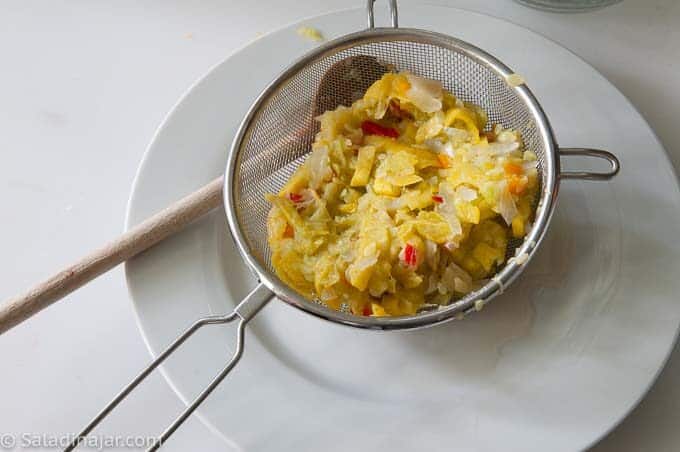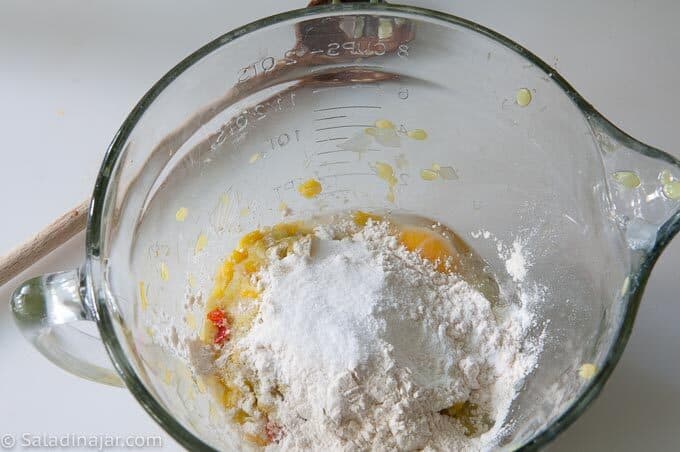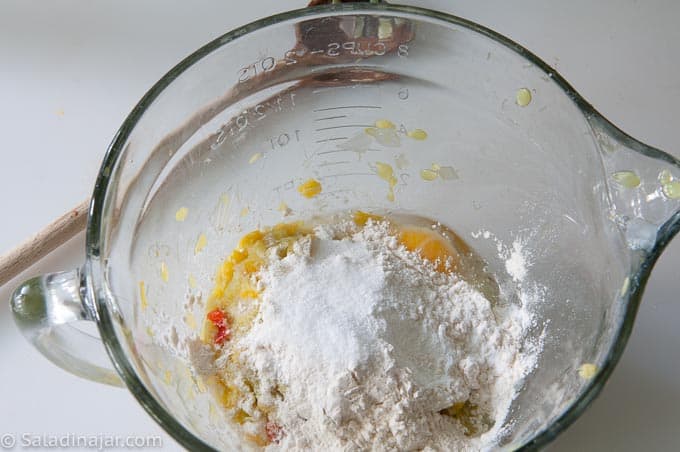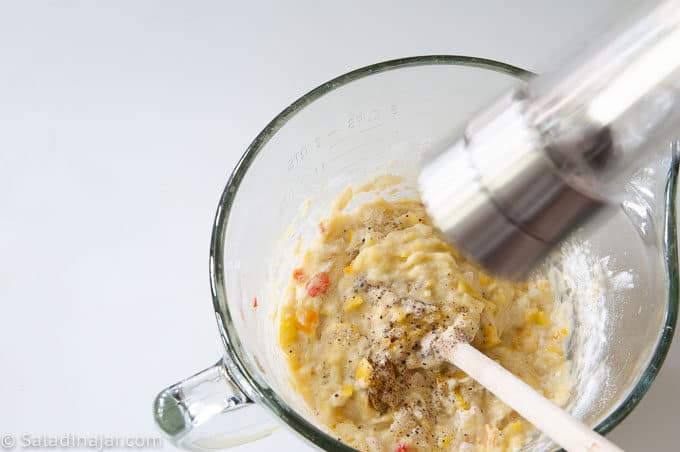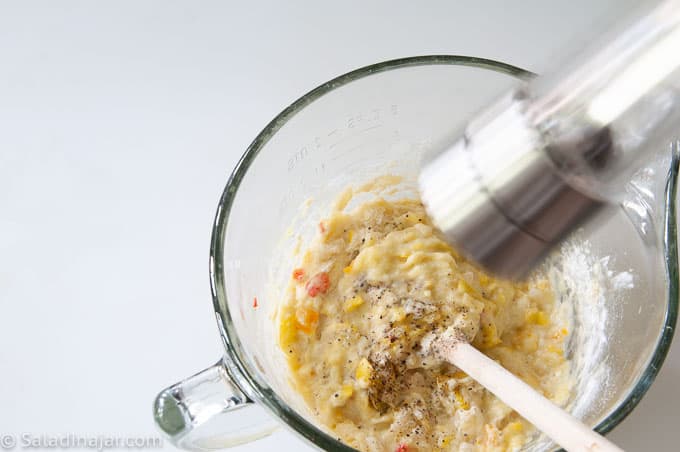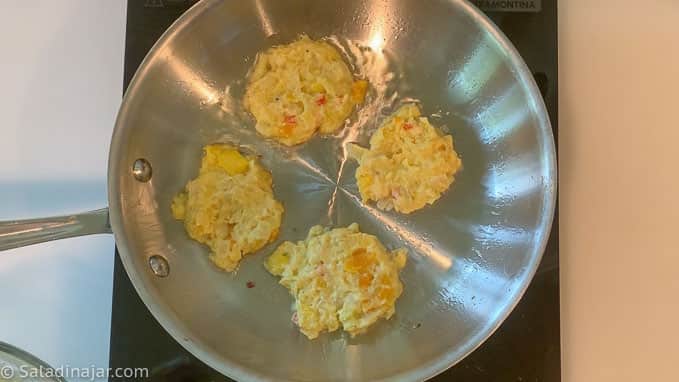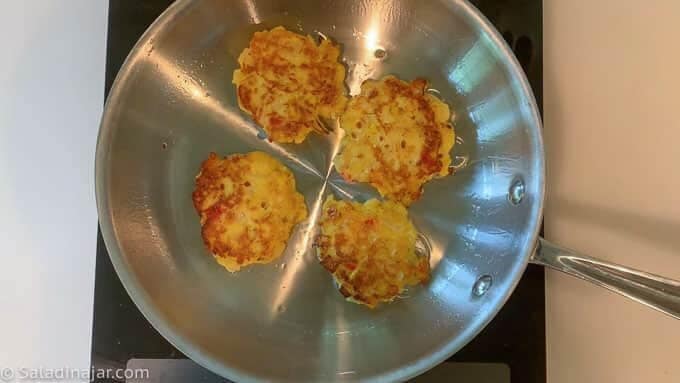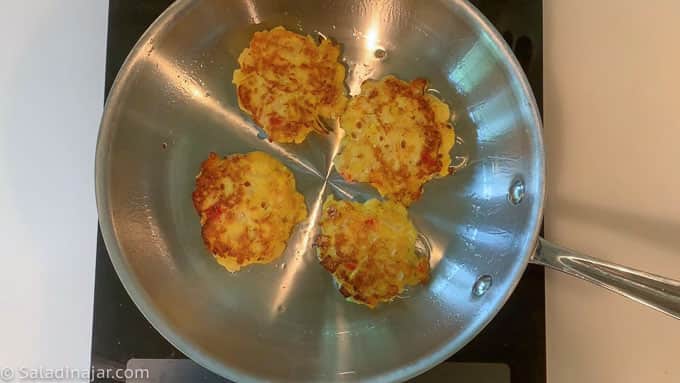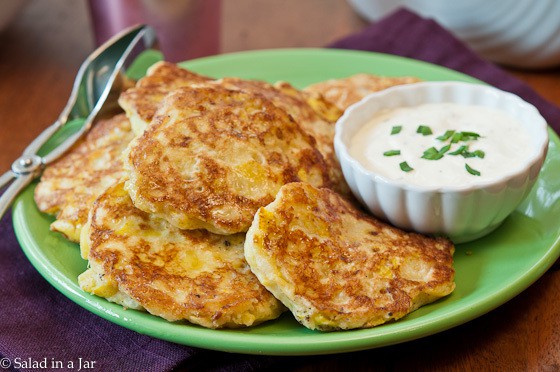 ---
More recipes for veggie lovers
---
If you enjoyed this recipe, it would help others and me if you gave it a five-star rating inside the recipe card below. 🤩 No comment required. Thank you.

Hope to see you again soon!
Paula
p.s. Questions or suggestions? Please email me: Paula at saladinajar.com.