Preview: This Swiss Chocolate Cake Mix recipe is a feather-light Swiss chocolate cake (mix) iced with whipped cream. It is my sister's most requested cake.
Do you use cake mixes very often? I don't. But my sister convinced me to try this simple whipped cream-covered cake. Sure enough. This feather-light chocolate cake goes down way too easy.
My Alabama sister takes it to church meetings, family gatherings, and anywhere else people congregate to accomplish big things or want to visit for awhile. Her friends expect her to bring it, and it has become her most requested cake.
It's a four-layer affair (2-layers split to make 4) made with a Swiss chocolate cake mix (she says it must be Swiss) and a sinful amount of sweetened whipped cream.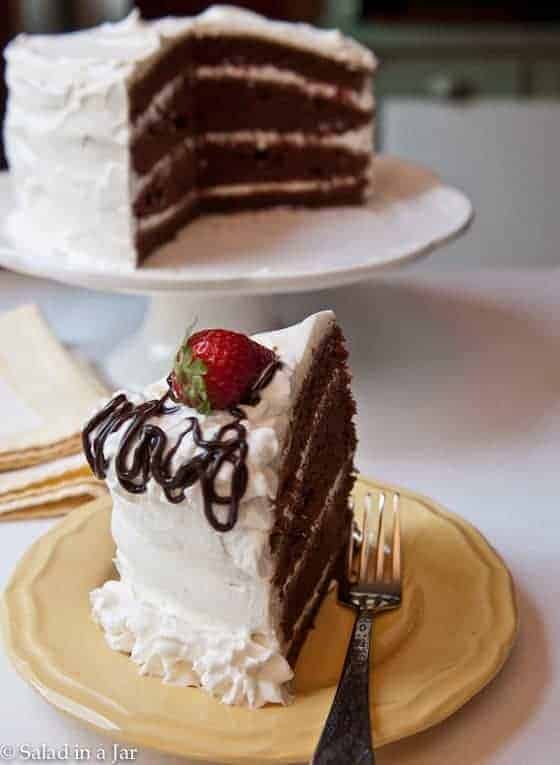 ---
How to make this cake look fancy with no decorating skills:
But the whole recipe was too simple, or maybe I felt guilty for using a cake mix. Whatever, I wanted to fancy it up a bit without much fuss.
Inspiration struck me after I glanced at my dining room tablescape seen below. When son #1 first saw my faux cake slice a couple of years ago, he asked if it was our dessert. Of course, it was not.
Remembering that conversation, it hit me. Kay's chocolate cake could be the perfect starting point for replicating the painted styrofoam cake.
Want to try it?
Grab some canned whip cream like Redi-Whip (or use whipped cream inside a decorator bag) and run squiggles on the bottom where cake meets the plate.
Second, run squiggles of whipped cream around the top edge.
Next, drizzle some chocolate fudge sauce over the edge as pictured.
Finally, strategically place a fresh strawberry on top. Cover it with more squiggles of fudge sauce.
What do you think? Compare the picture below (fake cake) to the picture above (real cake). Brings to mind that old saying about life imitating art.
---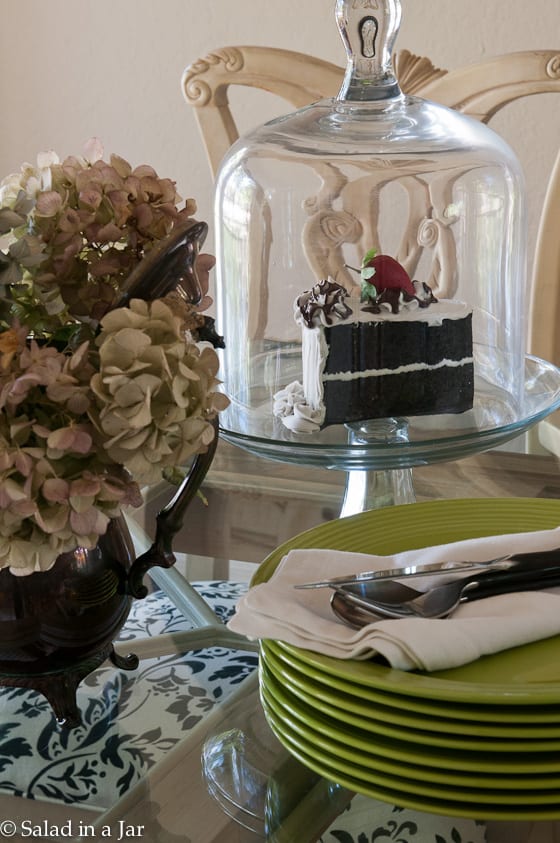 ---
More recipes for cake lovers:
---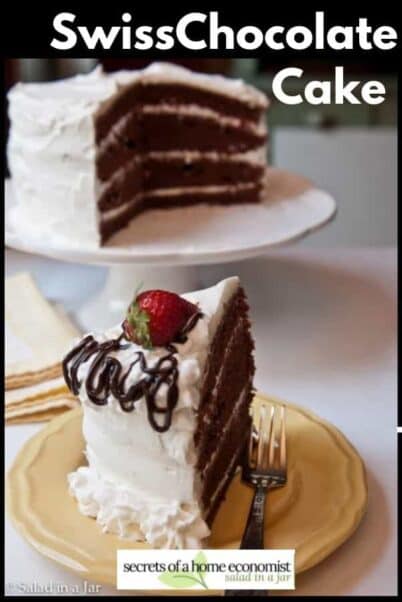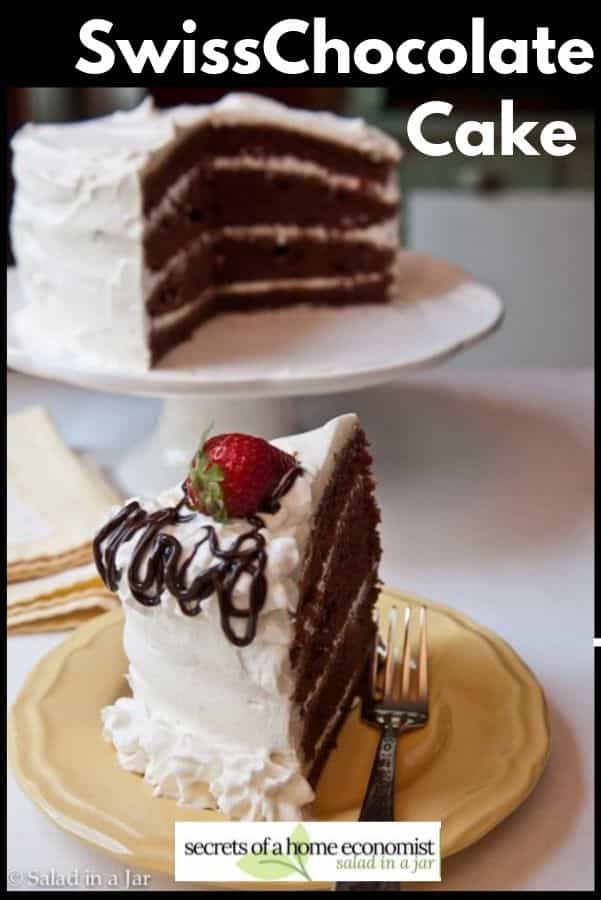 ---
If you enjoyed this recipe, it would help others and me if you gave it a five-star rating inside the recipe card below. 🤩 No comment required. Thank you.

Hope to see you again soon!
Paula
p.s. Questions or suggestions? Please email me: Paula at saladinajar.com.
---