This family favorite, A Carrot Cake to Celebrate, was always one of my mom's favorites. Cream cheese frosting and chopped pecans enhance the flavor of the cake. Plenty of carrots are involved but there's no pineapple in sight.
What is/was your Mom's favorite cake?
Do you still make it?
As you can guess, this is my Mom's favorite recipe. She always loved to eat it on her birthday.
Going back in time…
We celebrated my mom's 93rd birthday this weekend with a "carry-in dinner". That's what we called potluck meals at the little church of my childhood back home in Indiana.
My two daughters-in-law and I cooked the entire meal in our own kitchens and carry it to their little apartment at the retirement village where they live. It was easier for my parents that way.
My mom loves carrot cake so it's the only excuse I need to record the family recipe–along with a few changes I can't resist.
A word about the recipe's ancestry…
The original recipe comes from my sister Kay. She's a true southern cook who has spent most of her adult life in Alabama. She is not afraid of a little sugar and fat to make things taste good. Her husband claims it is absolutely one of her tastiest creations.
The modifications previously mentioned are heavily influenced by Dorie Greenspan's carrot cake as published in Baking, From My House to Yours. Changes are noted inside the parenthesis.
About the cream cheese icing…
Because it's not quite as rich, I really like the second recipe for cream cheese icing. It's based on a version printed in a recent issue of Cook's Country magazine. However, it doesn't make a lot, so consider doubling the recipe if you're baking a layer cake and want to frost the sides too.
The actual cake pictured above is a half recipe baked in 3 6-inch round pans. It's the perfect size for our rather small family, leaving us with a piece or two for the birthday person to enjoy later.
---
Pin the picture below to save for later.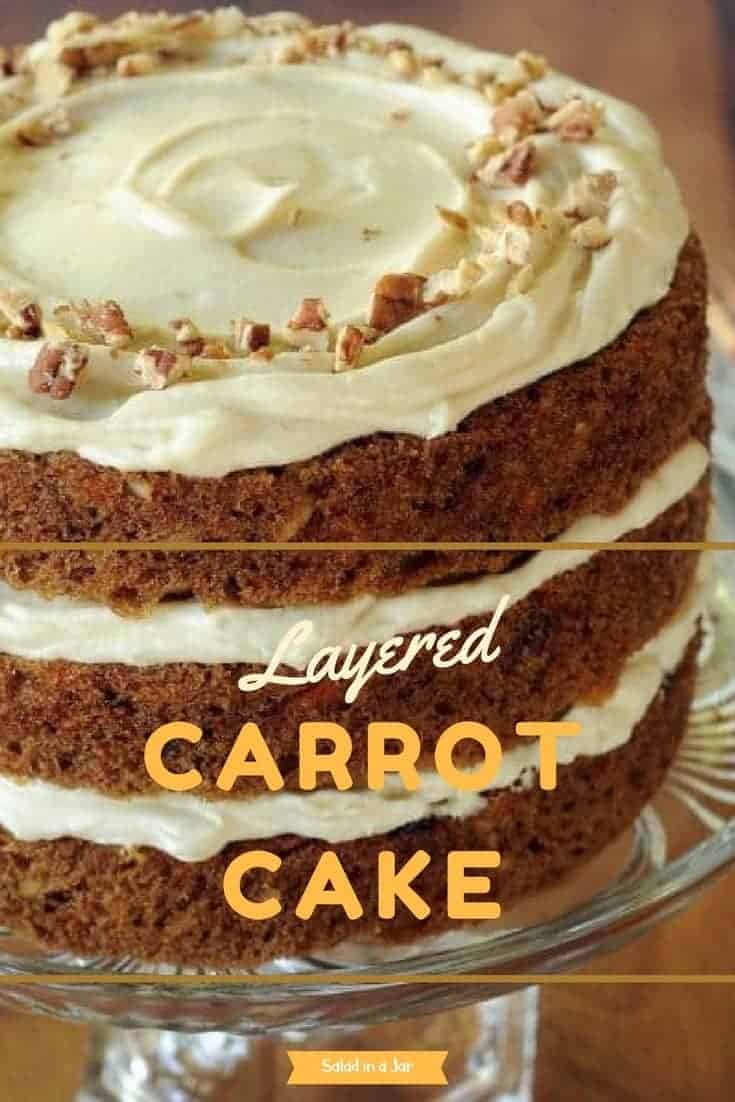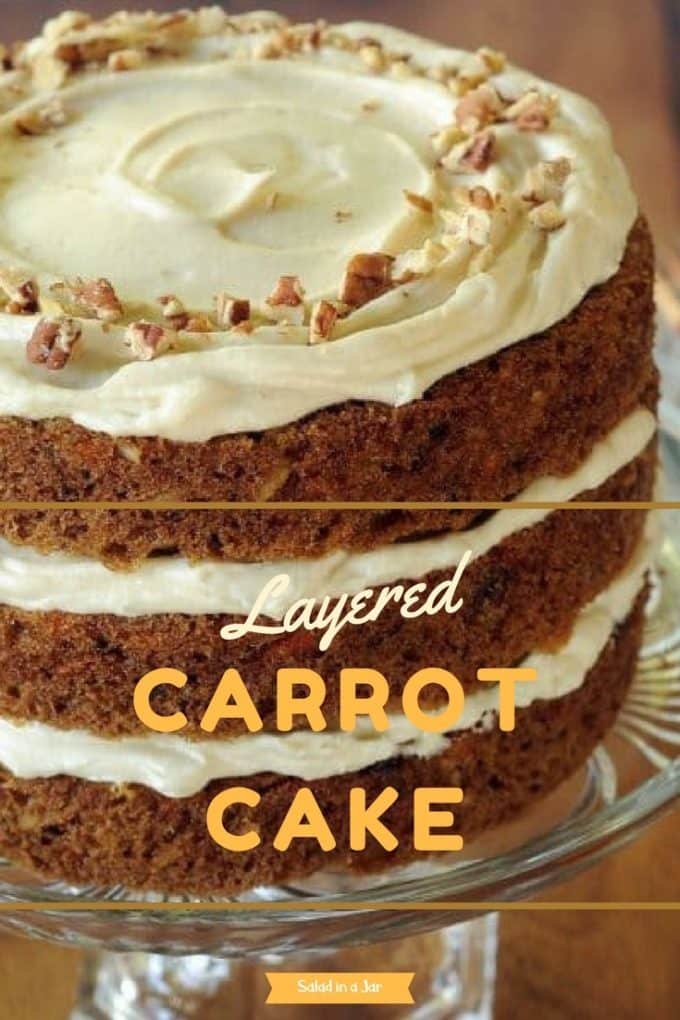 If you make this and enjoy the recipe, it would help me and others if you would return to this post and leave a rating (on the recipe card itself underneath the picture). Although always appreciated, no comment is required. Thank you for visiting! Paula