If your dinner menu has a retro touch, you might be making a recipe calling for some type of condensed cream of fill-in-the-blank soup. Check out this collection of three of the most popular condensed soups often called for in recipes. Now you can make it yourself. Customize the soup to accommodate any diet or preference.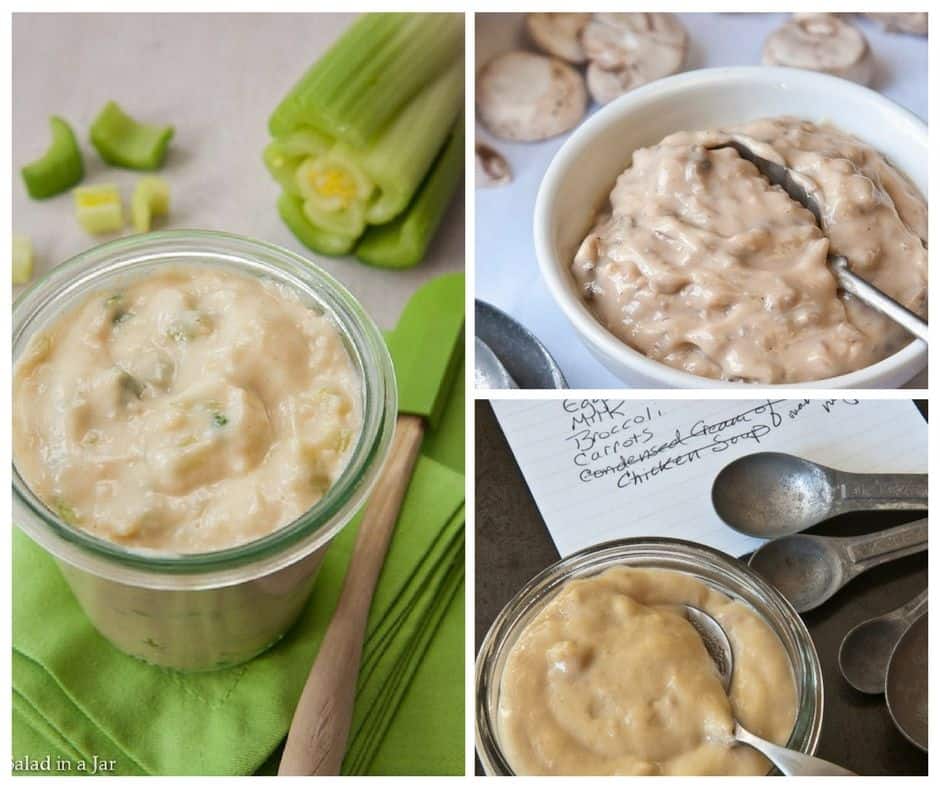 Why not just buy the red and white can?
Admittedly, it's easier just to buy the red can. However, there may be a compelling reason to make it yourself.
Perhaps you forgot to buy it, or you can't find the can you bought and it's too late or inconvenient to run to the store.
Consider what this could mean for that family member who hasn't enjoyed Green Bean Casserole in years…
Maybe you or a family member are on a strict diet. Perhaps you would like to make a recipe calling for less salt, no flour, or some other modification. This collection is perfect for you. (By the way, these recipes are all gluten-free.)
Probably the biggest reason I make these soups is to use up small amounts of vegetables that may be languishing in my fridge e.g. mushrooms, celery, leftover chicken, etc. Wasting food bugs me, so recipes like these help me feel virtuous in the kitchen.
Whatever the reason, you may want to PIN these recipes or print them out. You never know when you might need them.
Homemade Condensed Cream Soups
Condensed Cream of Mushroom Soup (Glutin-Free)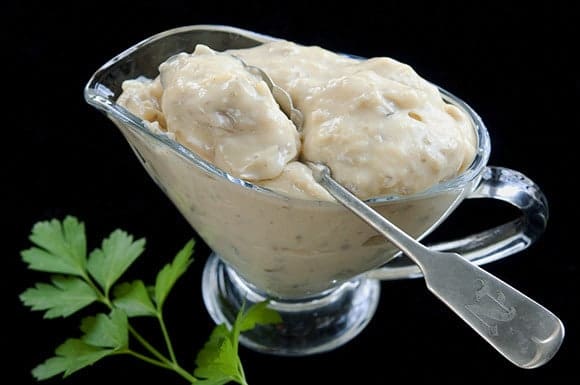 Using only a blender and a microwave, you can make your own condensed cream of mushroom soup. Easy to customize to your needs and tastes.
Get the Recipe
Condensed Cream of Celery Soup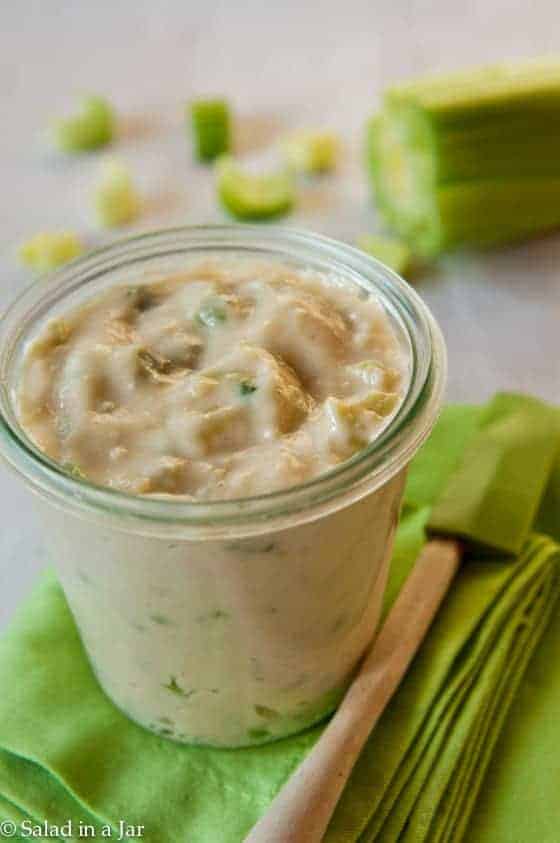 Using only a whisk and a microwave, you can make your own condensed cream of celery soup. Customize to your own taste.
Get the Recipe
Homemade Condensed Cream of Chicken Soup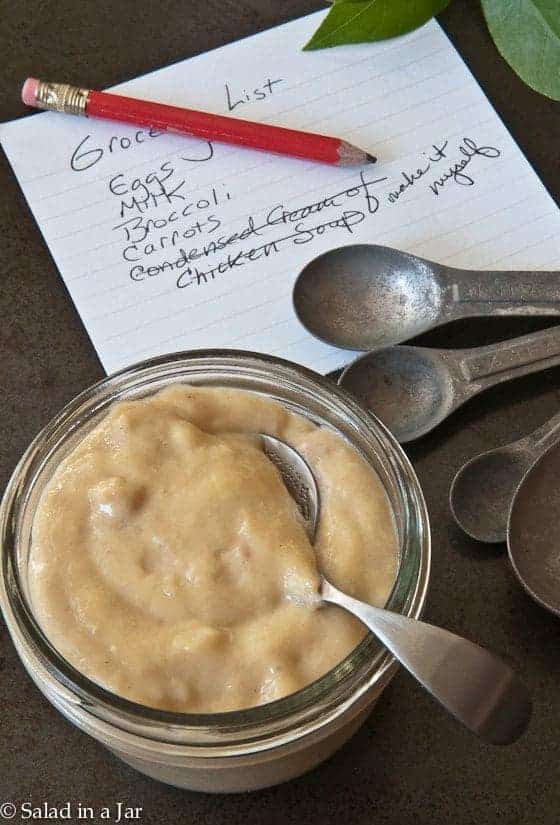 Homemade Condensed Cream of Chicken Soup can substitute for the commercial soup sold in the red can.  This allows you to customize for your own taste and dietary needs. Gluten-free.
Get the Recipe
A precautionary note about Homemade Condensed Cream Soups:
When using these soups as part of a recipe, consider that homemade soups are not as stable as a commercially-prepared soup. Food companies add ingredients that are hard to read just for that purpose.
So…what does that mean?
Homemade condensed soup may separate when exposed to prolonged periods of high heat. Best not to allow the soup to boil. Simply stir to restore the creamy texture. Add a bit of cream, if you want the sauce to be even smoother. Using whole evaporated milk in the recipe will help.
I know what you're thinking…
Can I make this ahead and freeze? Yes. However, it may appear curdled when first thawed. Heat and stir to restore the texture.
I hope these recipes will enable to eat some recipes you thought were no longer allowed for you. Or maybe, they will save you a trip to the store on Thanksgiving Eve at 11:00 pm. Either way–Enjoy!