Using only a blender and a microwave, you can make Condensed Cream of Mushroom Soup in less than 5 minutes.
This recipe is easy to customize to your needs and tastes. Bonus: It's gluten-free!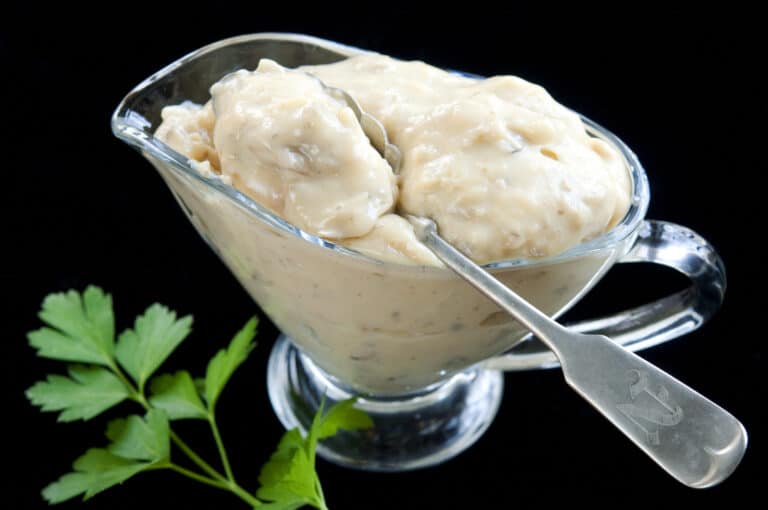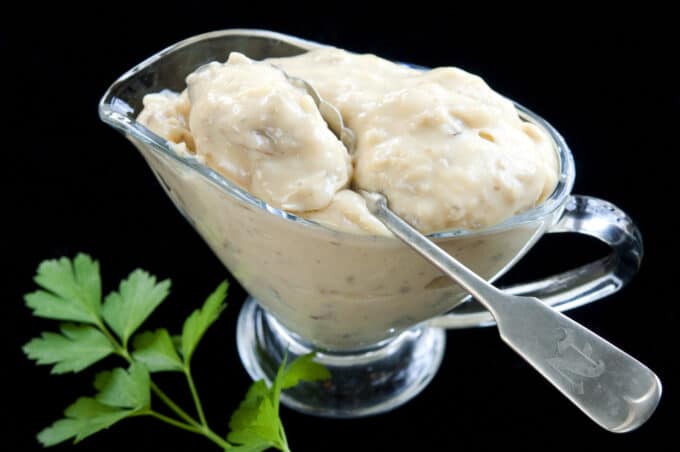 The reputation of Condensed Cream of Mushroom soup seems tarnished as of late.
Some think it's unhealthy. Others think it's old-fashioned.
How about you?
I have a few favorite recipes that call for it, so I'm not quite ready to say good-bye. With that in mind, I've dressed it up in all its pure and mushroom-y glory for your reconsideration.
Would knowing what the ingredients are in your soup ease your mind? Make it yourself, and you'll know.
Thankfully, condensed cream of mushroom soup doesn't have to come out of a can, and it doesn't have to take a lot of time. You only need a blender (or food processor) and a microwave to make this recipe in less than 5 minutes.
I know what some of you are thinking…
Why bother to make condensed soup?
Condensed soups may fit in the same category as making your own yogurt for some people–too much trouble when the stuff you get at the grocery store is good enough and reasonably cheap.
However, I like to know I can make it myself when I want to. I guarantee if you print this recipe and store in a safe place, someday you'll be glad you did.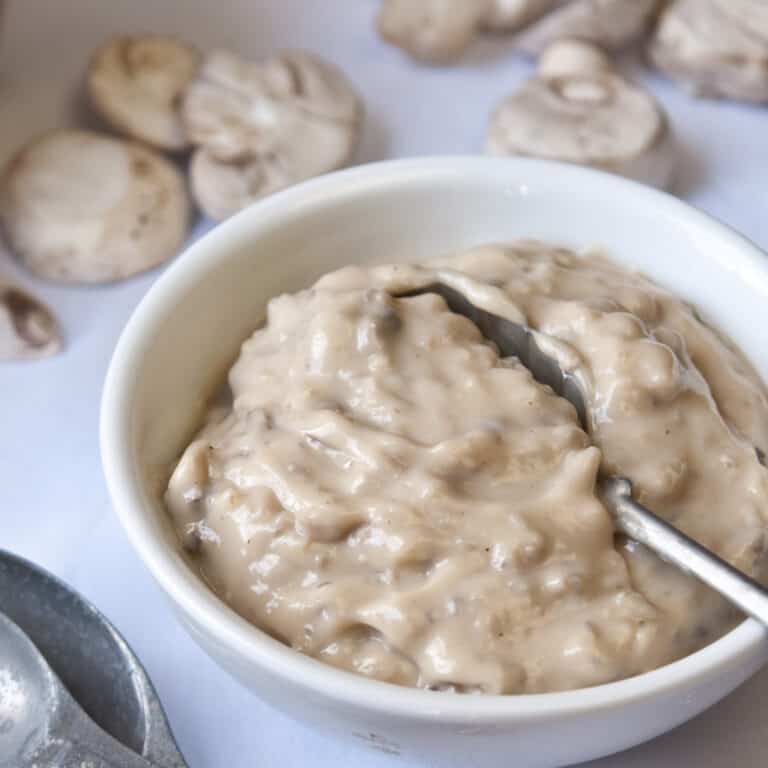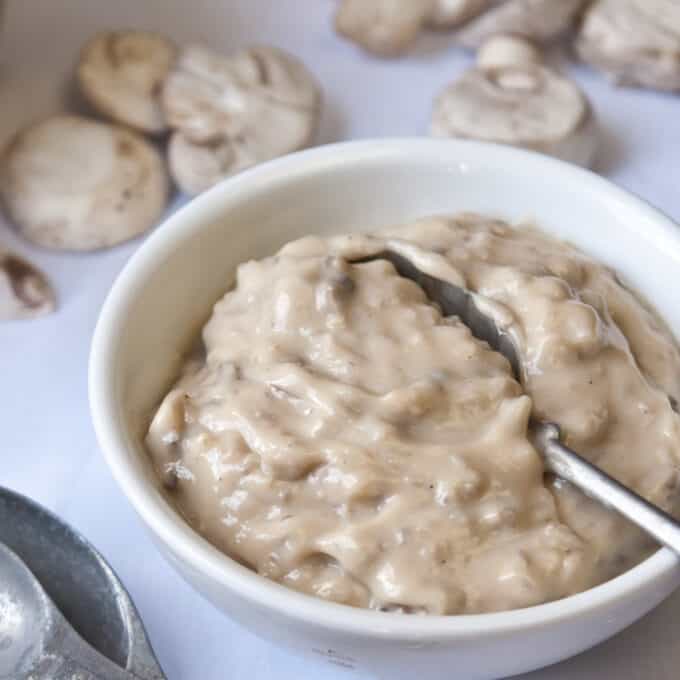 9 Fun Facts about "Making Your Own Condensed Cream of Mushroom Soup in Less than 5 Minutes":
#1
Using a blender ensures your soup will be lump-free.
Using a microwave ensures the process will be fast and scorch-free.
#2
Customize and intensify flavor with crushed or flavored garlic.
Do the same with bouillon (cubes, powder, or concentrate).
#3
Did you know 2% evaporated milk and fat-free evaporated milk contain the exact same calories?
Check it out. Might as well use 2% or even regular evaporated milk if you want maximum flavor.
#4
Use a blender or immersion blender for extra smoothness.
Pulse the blender an extra time if you don't want to recognize the mushroom pieces; less time if you want bigger chunks.
#5
Why cornstarch instead of flour?
I prefer cornstarch over flour–better texture, not pasty. More like what we're familiar with from the red can.
#6
Can I use canned mushrooms instead?
Absolutely. Well-drained canned mushrooms can be substituted for fresh.
#7
What about a sub for onion powder?
Replace the onion powder with fresh or frozen onions if desired, but they will still be a little crunchy because of the short cooking time.
#8
Will one recipe substitute for 1 can?
Yes. This recipe yields approximately 10 ounces- the same amount as a "store-bought" can.
#9
Looking for a quick supper idea?
Add milk, broth or water for a quick soup you can serve for supper.
How to make Condensed Cream of Mushroom Soup: