Preview: This Coffee Ice Cream recipe is a simple, uncooked recipe that makes about 1 qt. of coffee-flavored ice cream. It's the perfect Donvier Ice Cream Maker recipe.
What if you could make ice cream as you're driving to the park, a party, or a potluck? What if your kids could hand crank the ice cream without salt and a bushel of ice?
Let me introduce you to a Donvier ice cream maker.
It's small (1.25 quart capacity) and has a hand crank. But it works great! (I have not been paid to write this. I really love it and want you to know about it.)
A Donvier Manual Ice Cream Maker (paid link) is non-electric, which makes it portable. That's why I've been known to churn ice cream in the car on the way to a party. Although it won't have the opportunity to harden like normal in the freezer for a few hours, soft-serve can be mighty delicious.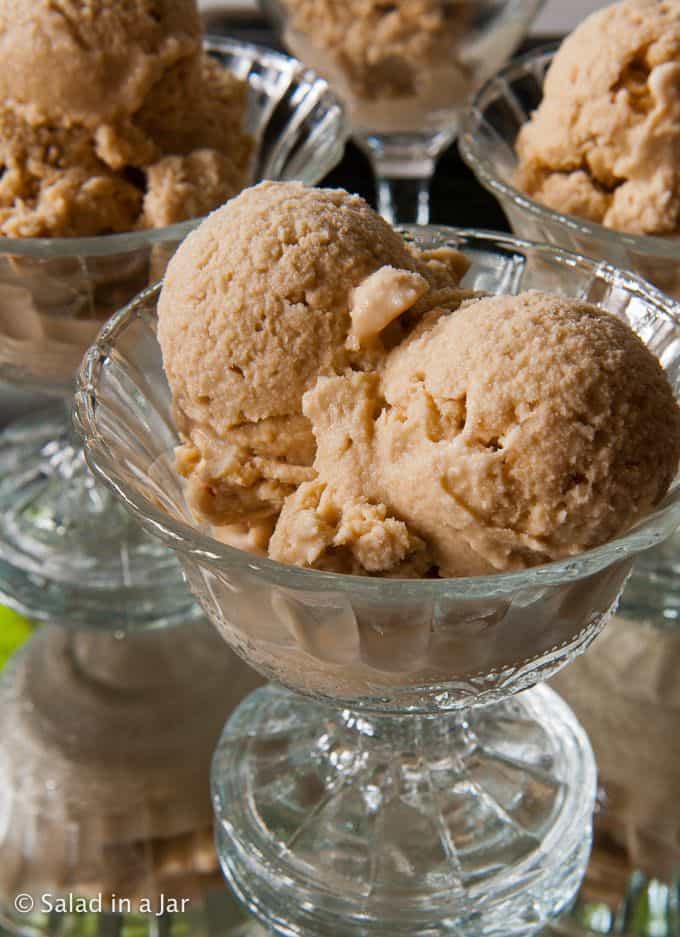 Homemade Coffee Ice Cream is a simple, uncooked recipe for ice cream flavored with instant espresso. The recipe is written for a small quart-size ice cream freezer like the Donvier, but you can use any of the smaller electric ice cream freezers.
How to use a Donvier ice cream maker for this recipe: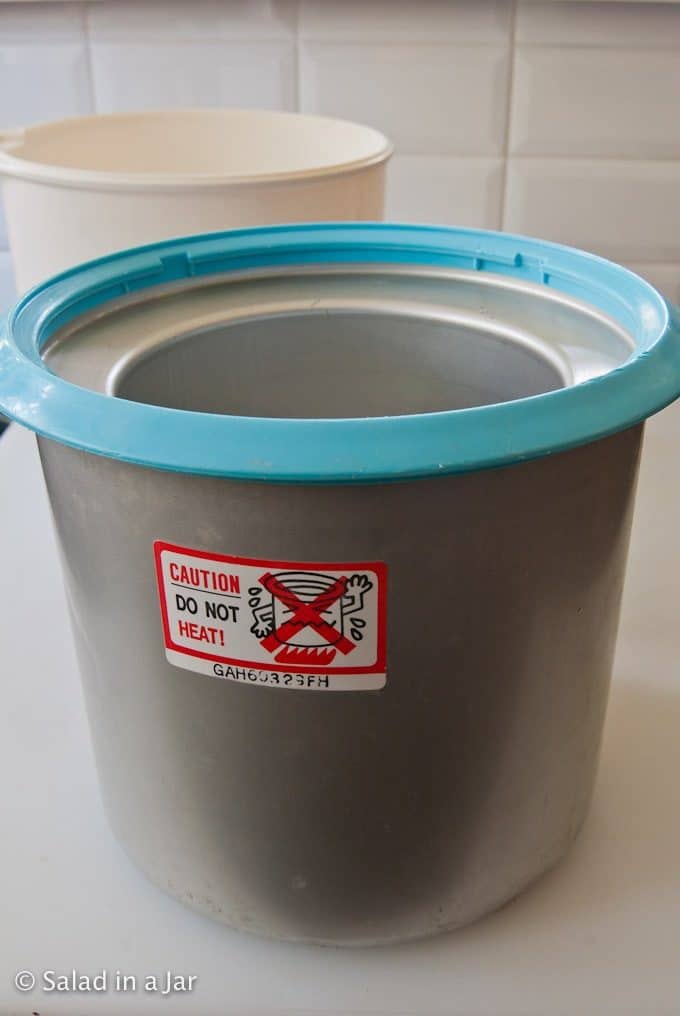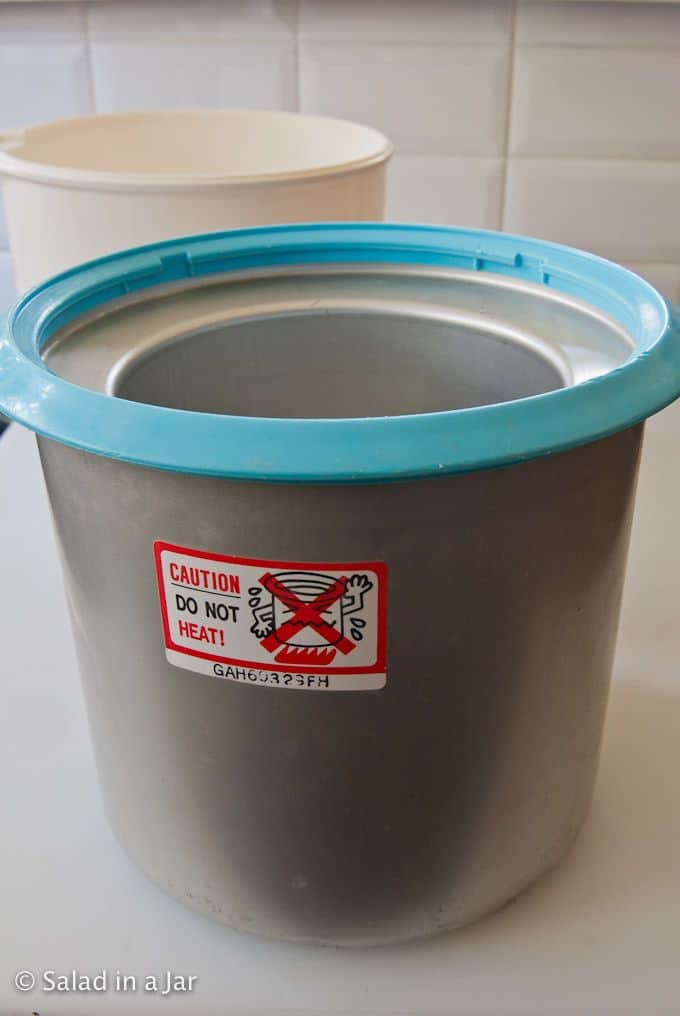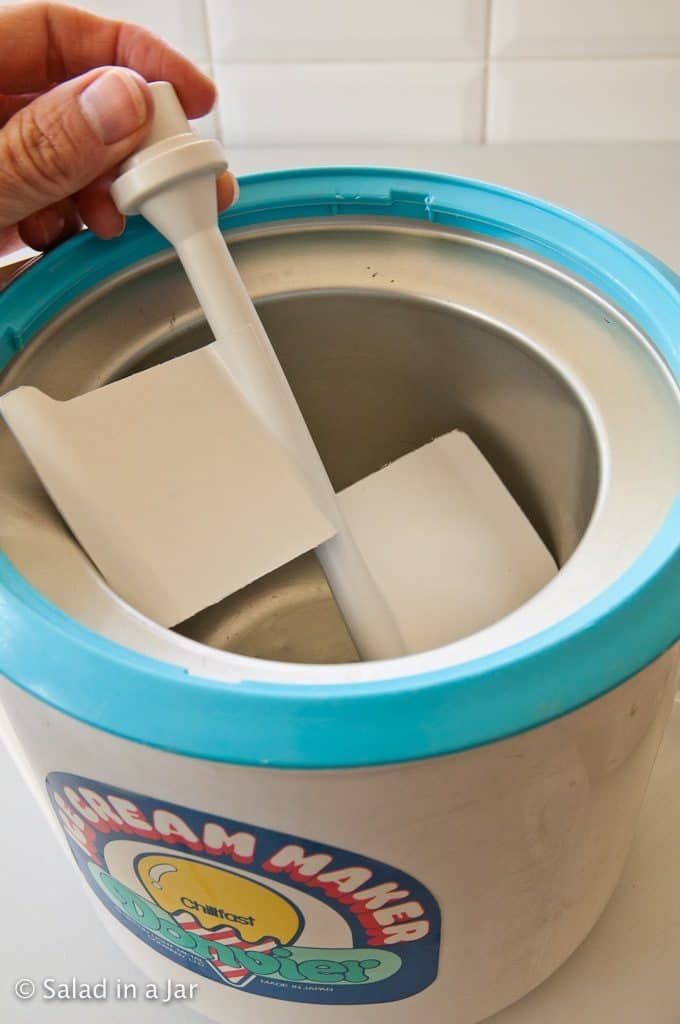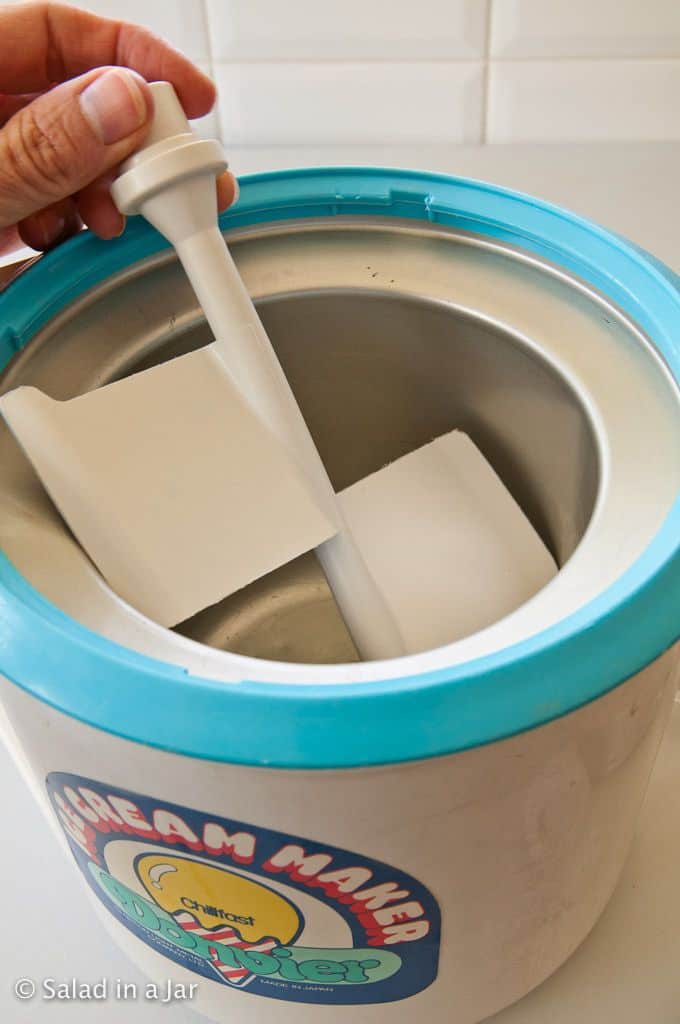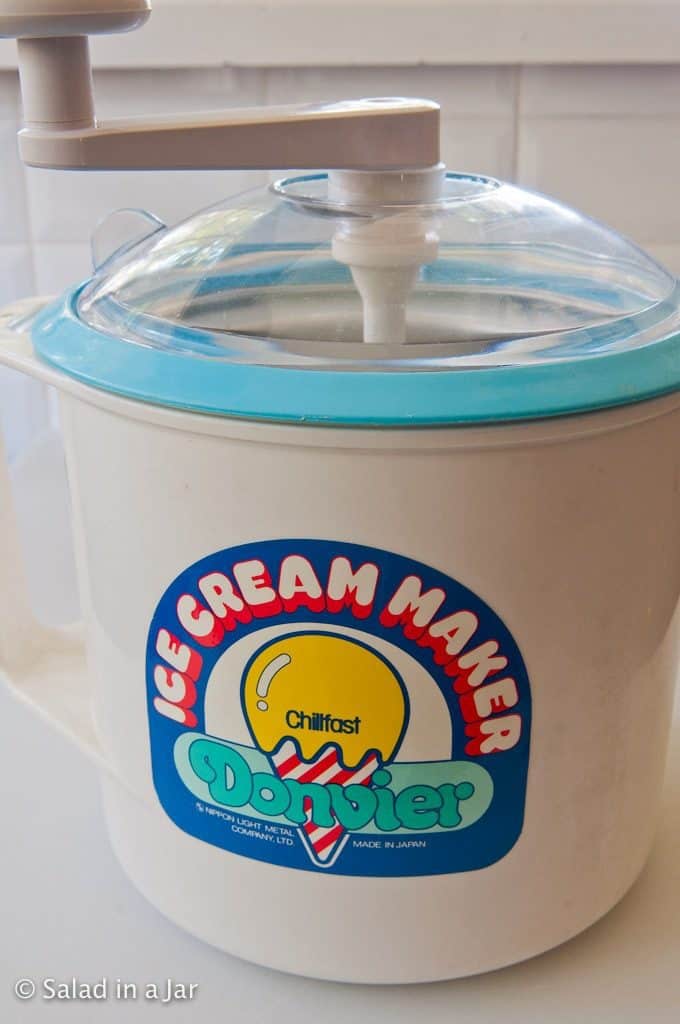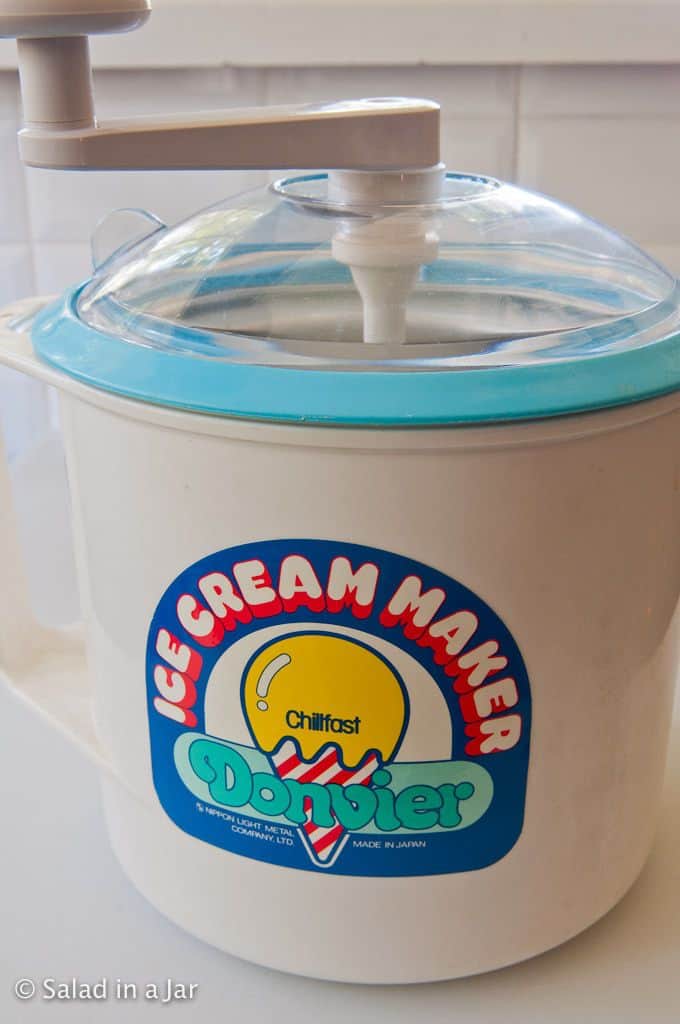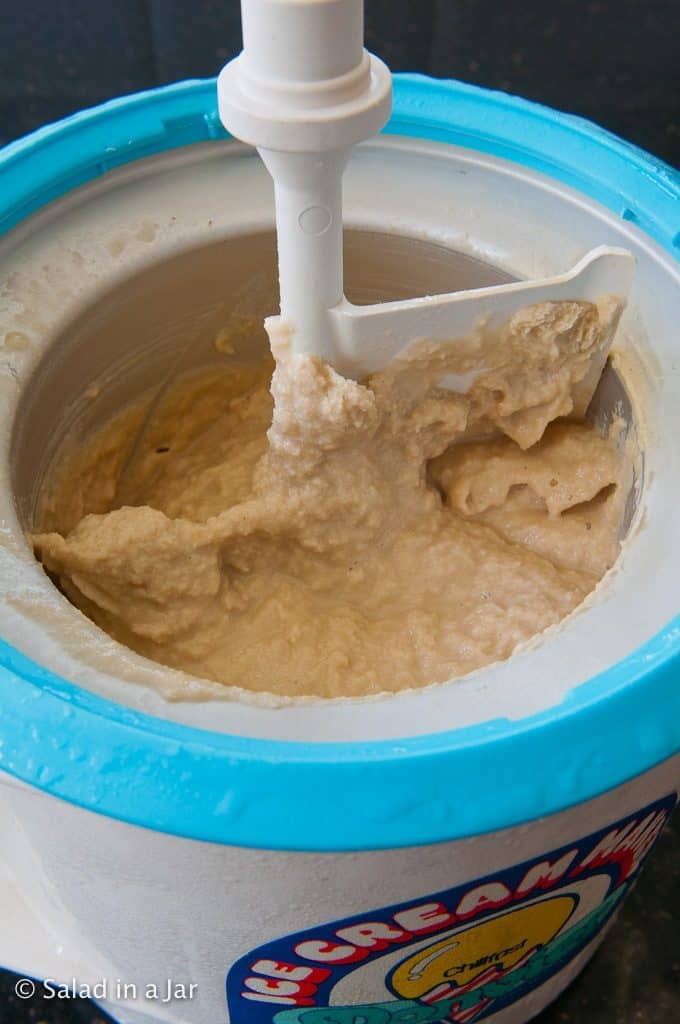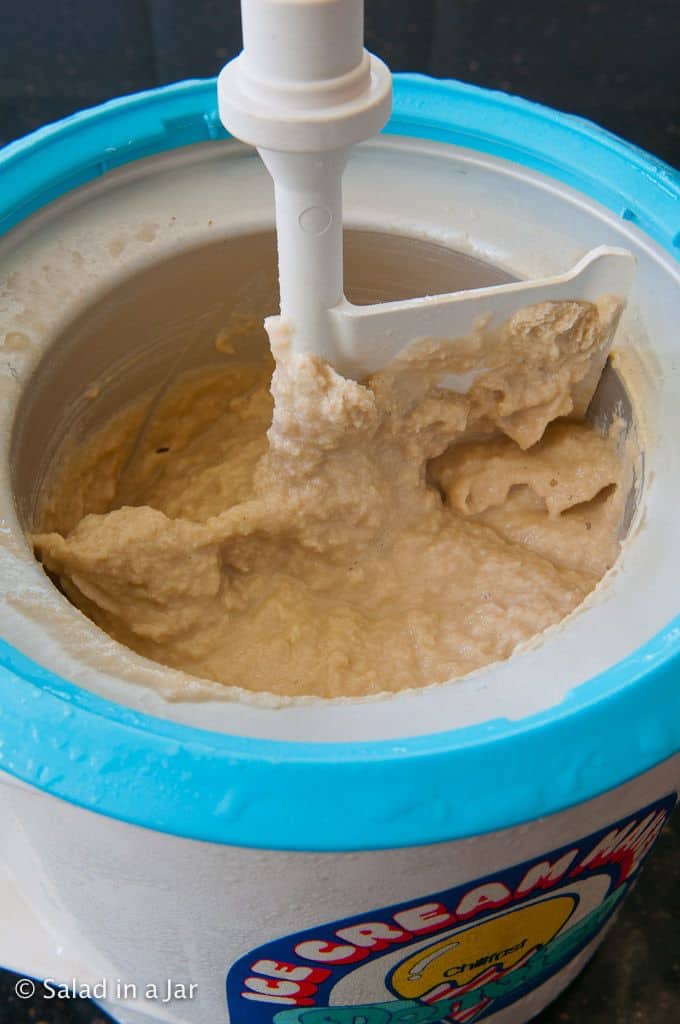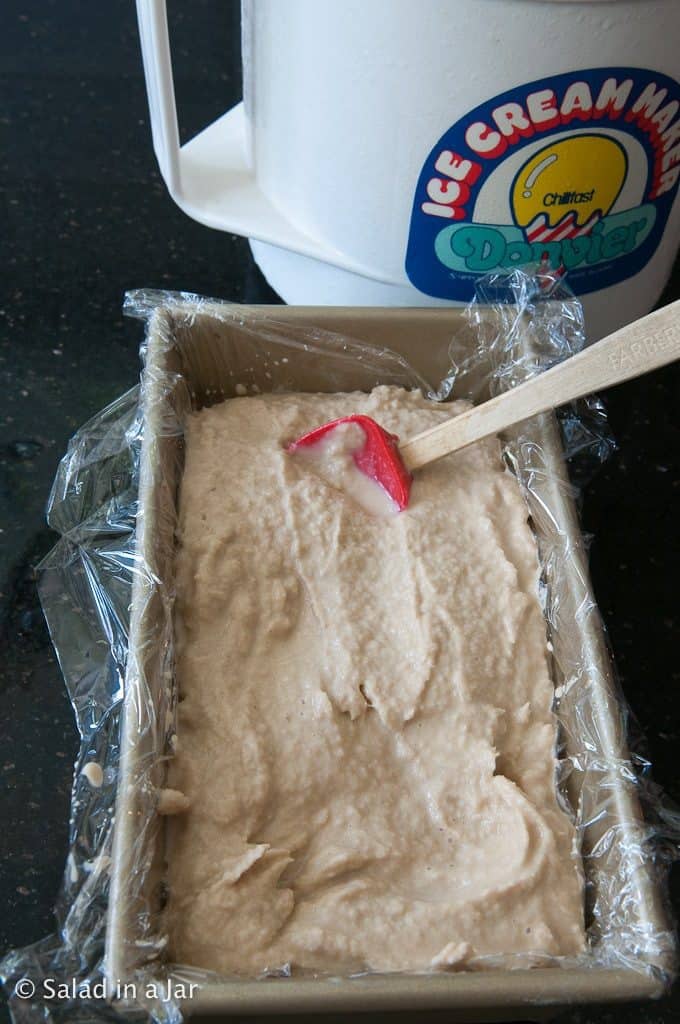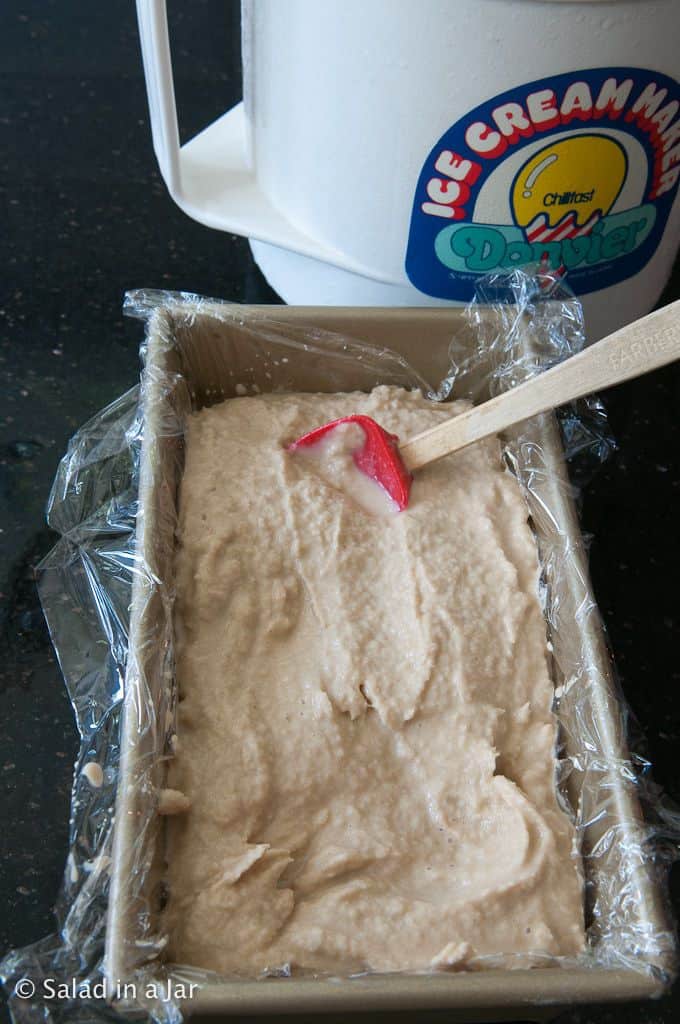 Isn't a hand-crank ice cream machine a lot of trouble?
I don't blame you if you think it seems inconvenient to sit for 30 minutes and crank an ice cream freezer. But it's not like that.
You only need to give the ice cream a couple of turns every 3 or 4 minutes in the beginning. As the ice cream gets hard, you'll need to turn it less and less–like once in 10 minutes.
Typically, I start my ice cream and then proceed with another task in the kitchen, stopping once in a while to give it a turn. I've even carried it to my laundry room or upstairs to my desk where I turn it periodically while working.
Moreover, it's a great job for children. They really can't mess it up.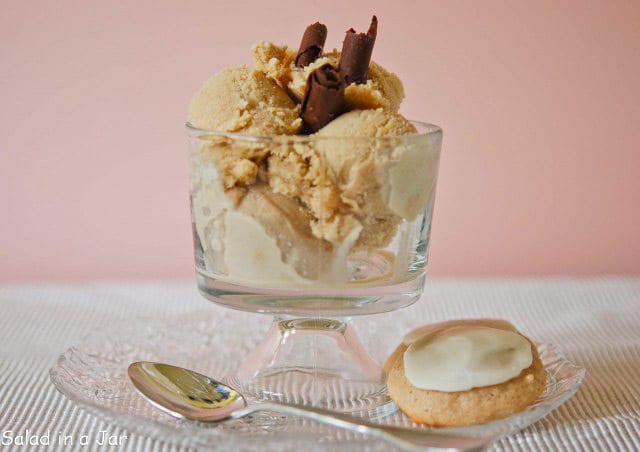 Coffee is my favorite homemade ice cream flavor. However, if you don't share my passion, leave the coffee out for a tasty vanilla ice cream. Add a teaspoon or two of vanilla extract. It's also delicious with chopped fresh fruit or chocolate chips.
Adapted from the Sweet Cream Base recipe published in Ben & Jerry's Homemade Ice Cream & Dessert Book.
Posts Related to Coffee Ice Cream:
---
Pin the picture below to save for later.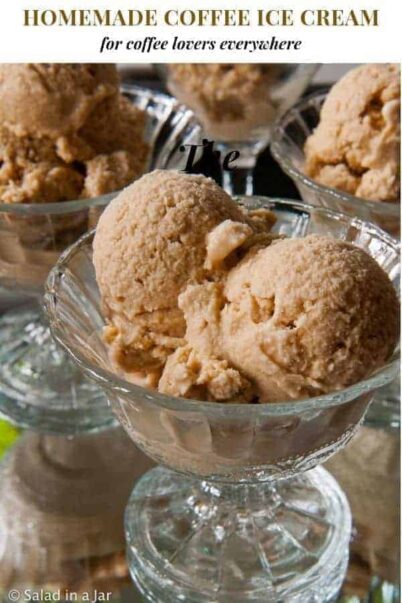 ---
Did you enjoy this recipe? If so, you can help others and me by leaving a 5-star 🤩 rating inside the recipe below. No comments required.
Hope to see you again soon!
Paula
p.s. If you have any questions or suggestions, you can email me privately: paula at saladinajar.com.
---