Glazed Peanut Butter Bars are peanut butter bar cookies with a vanilla and chocolate glaze. They're fancy enough for a holiday platter but easy enough for a lunchbox treat.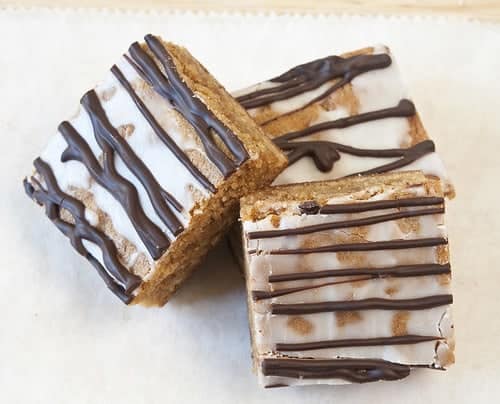 Do you have an older, unrelated person in your life that left a lasting impression?
I met Clari during my freshman year in college, at the most impressionable time of life. She was the mother of my college roommate and lived in the same town as the school we attended. Her house was a handy place to do laundry and pick up snacks at the same time.
After eating her legendary Glazed Peanut Butter Bars, I asked Clari for the recipe to add to my collection seeing as I was a Home Economics major and already knew I loved cooking and baking. She gave it to me, along with three other recipes.
These recipes weren't on post-it notes…
Instead, they were perfectly typewritten. Bear in mind this was before everybody owned a computer.
Her penchant for neatness and organization was also displayed in her house, making it seem peaceful and inviting. Marie Kondo would have been right at home in her house.
She dressed impeccably and seemed to maintain her ideal weight effortlessly (although I suspect it wasn't as easy as she made it look). June Cleaver had nothing on this woman. I wanted to be just like her when I grew up.
If only it was as simple as she made it look…
If only it was as simple as making these cookies. They have a lighter texture than brownies. Depending on your choice of peanut butter, they can be crunchy or smooth.
Thankfully, they aren't the least bit gooey making them perfect for a fancy holiday cookie tray or a simple lunch box treat.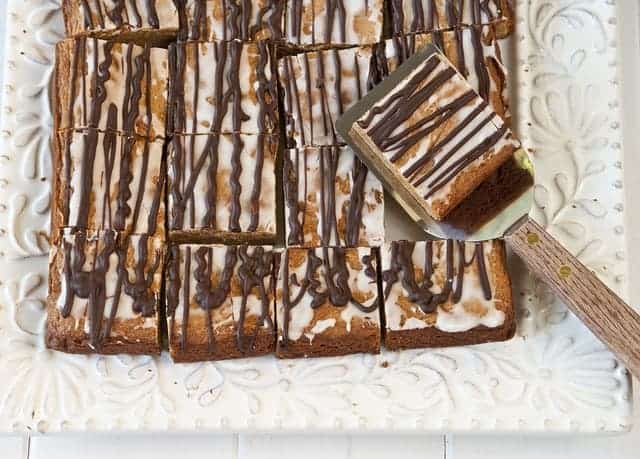 They are my FAVORITE peanut butter cookies!
The glaze may look like a lot of trouble but don't leave it off. It's not, and it's what makes these bars festive. The random pattern requires no artistic talent. Drizzling chocolate over the top adds a "Reese's peanut butter cup" touch.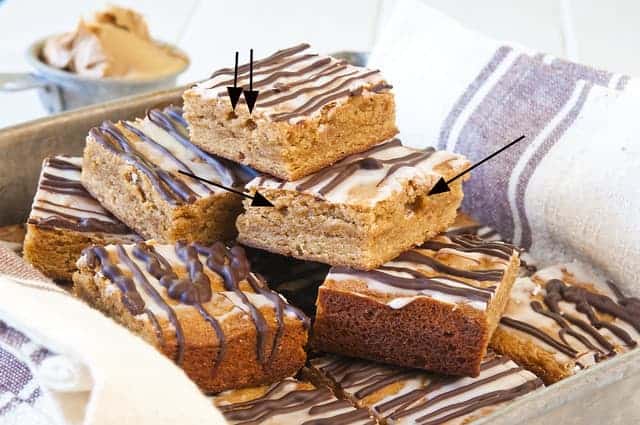 Why the little holes in these Glazed Peanut Butter Bars in the picture above?
Turns out that it's IMPORTANT to get the tiny lumps out of brown sugar before you add it to this recipe. I thought I didn't have time for such foolishness. As a result, a few sub-centimeter, hard nuggets of brown sugar melted in the finished product leaving a moth-eaten appearance.
Don't worry–no bars were wasted as the taste was not affected in any way.
---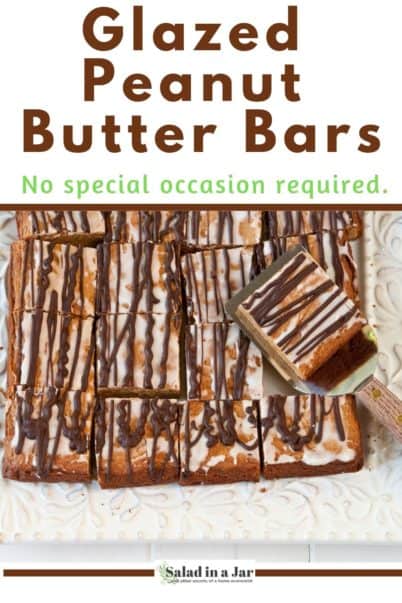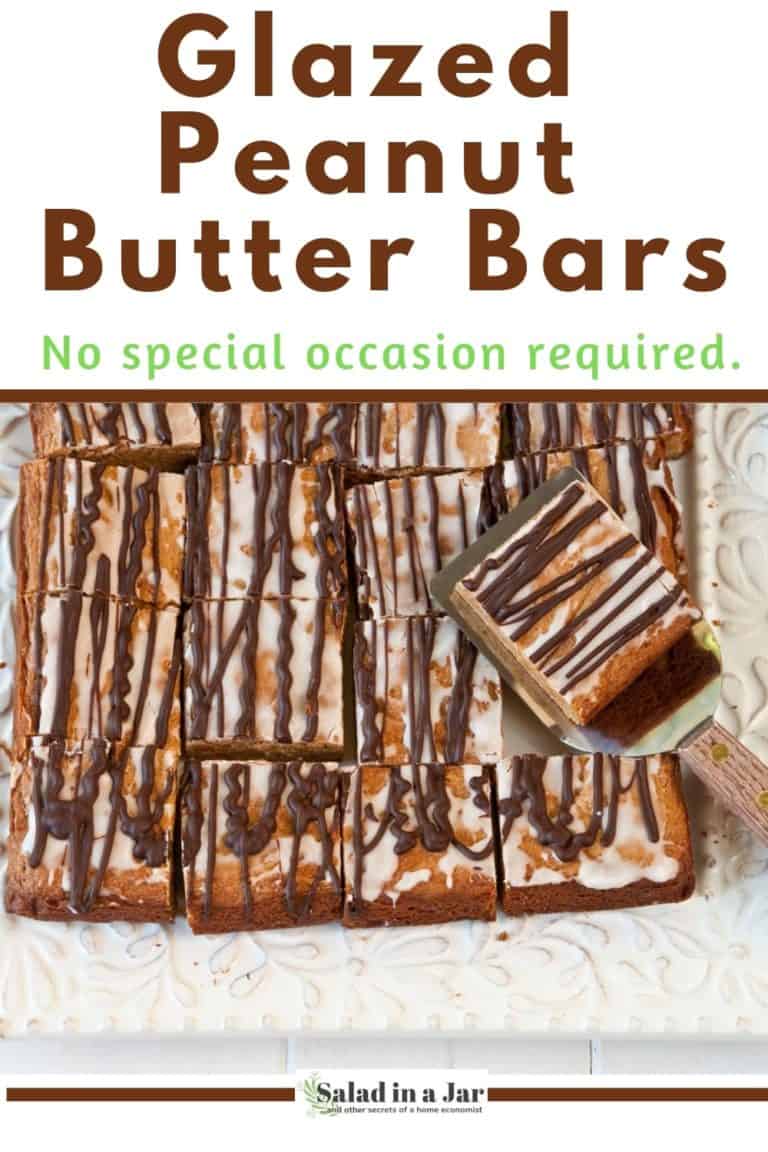 If you enjoyed this recipe, it would help others and me if you gave it a five-star rating inside the recipe card below. 🤩 No comment required. Thank you.

Hope to see you again soon!
Paula
p.s. Questions or suggestions? Please email me: Paula at saladinajar.com.
If you like to make bars, you might also enjoy these…