Preview: Peanut Butter Pinwheel Cookies combine peanut butter dough with a layer of melted chocolate chips. Bake and enjoy the PB Cup flavors.
Do you have a recipe that has stared at you for years? Maybe it's in your tattered recipe collection, on the cover of one of your favorite cookbooks, or in my case, on a calendar that featured recipes.
Finally, it was time to make the cookies or throw away the old calendar. I was elated when they turned out tasty and also, pretty enough for a cookie tray.
Taste-wise, these cookies remind me of a chocolate chip cookie with peanut butter in it. They speak directly to my frequent craving for Reese's Peanut Butter Cups.
Get started by mixing the dough per the recipe. Turn it out onto waxed paper and follow the pictures below.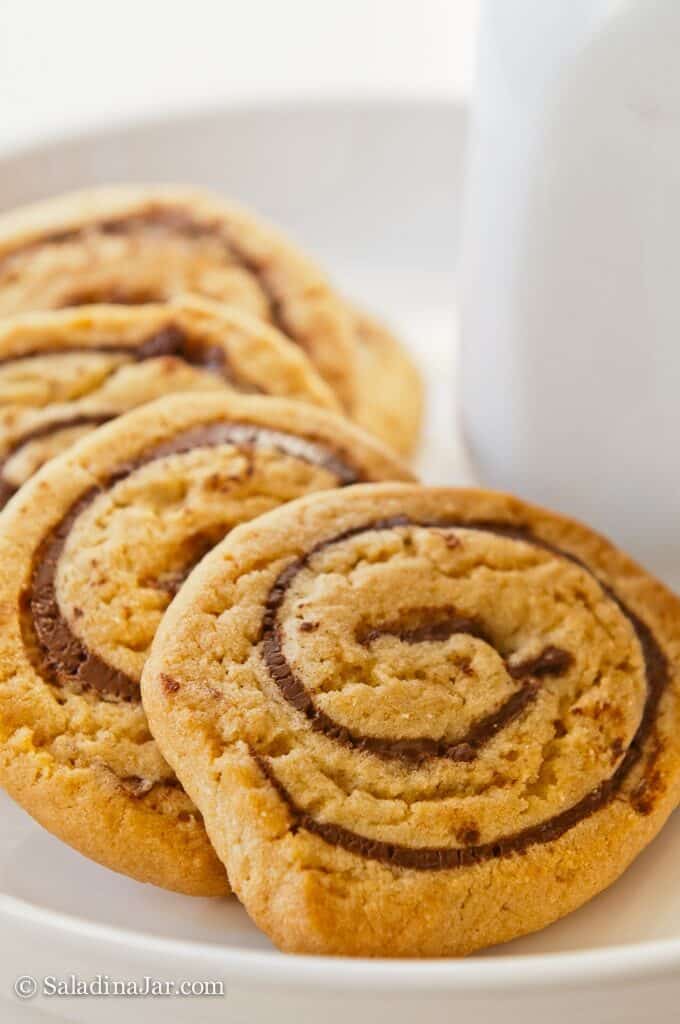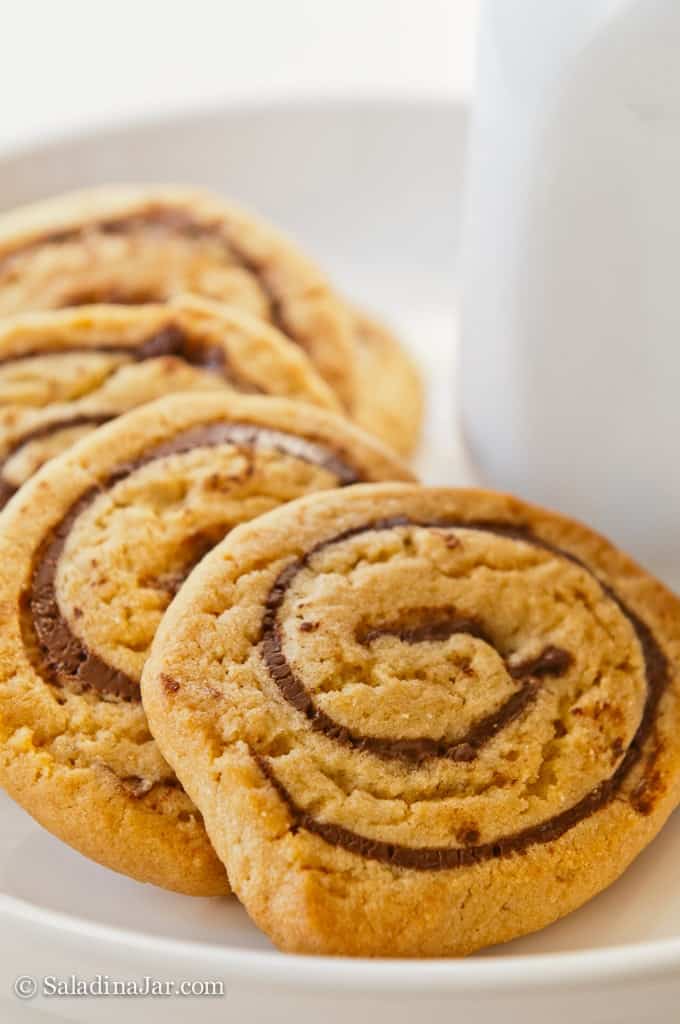 Recipe Tips
Rolling up the dough with chocolate inside can be a little tricky. If the ambient temperature in your kitchen is rather warm, the dough can be messy. If necessary, chill the dough for a few minutes before you start, to make it easier to handle.
2. After you spread the chocolate and roll up the dough, chill from 30-45 minutes. In my experience, this is when the dough will be the easiest to handle.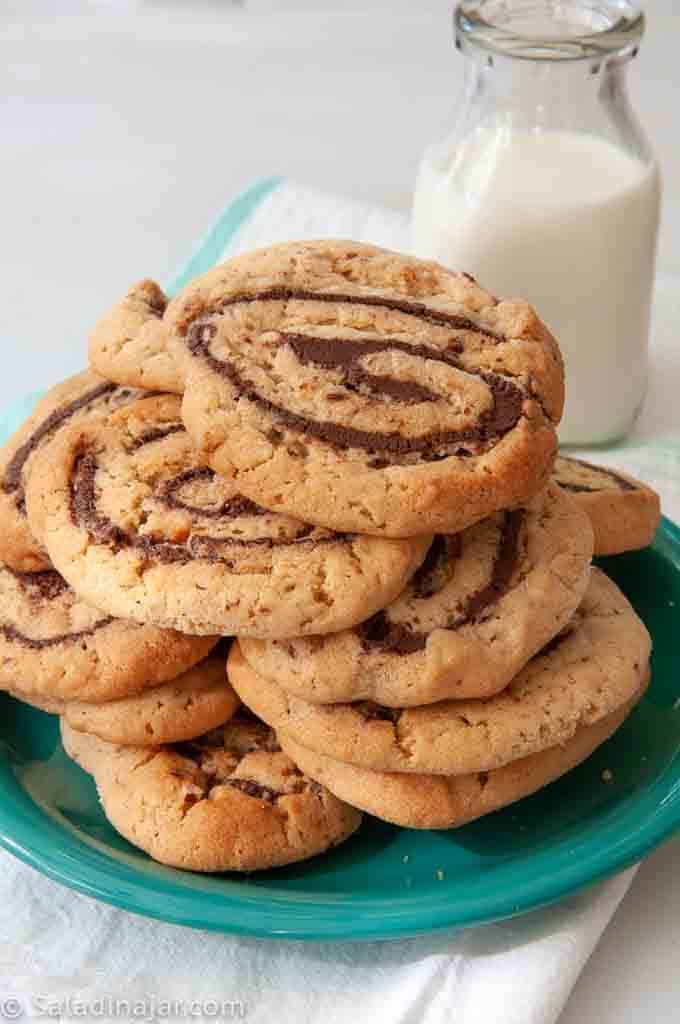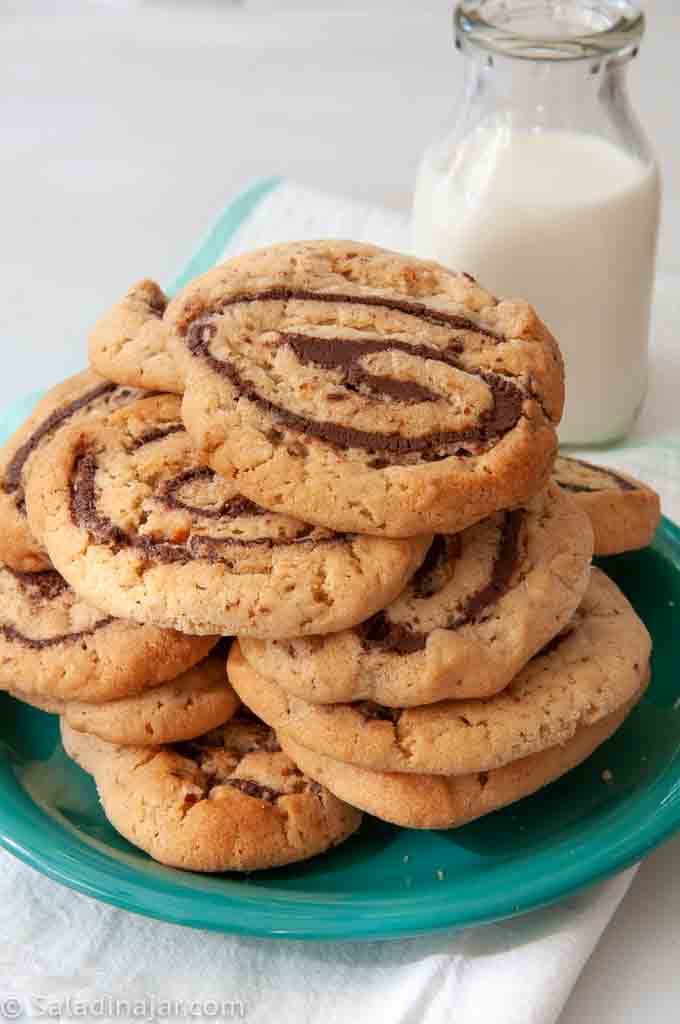 3. If you chill until the dough is completely firm, the chocolate will be difficult to slice without it cracking unevenly. A little experience will help you decide when the dough is ready to slice.
4. Use a serrated knife to slice the dough for cookies. It moves through the chilled chocolate a little more easily. Even better, use a warm and sharp serrated knife.
Even if the cookies don't slice perfectly, they will still taste delicious.
How to roll out Peanut Butter Pinwheel Cookies: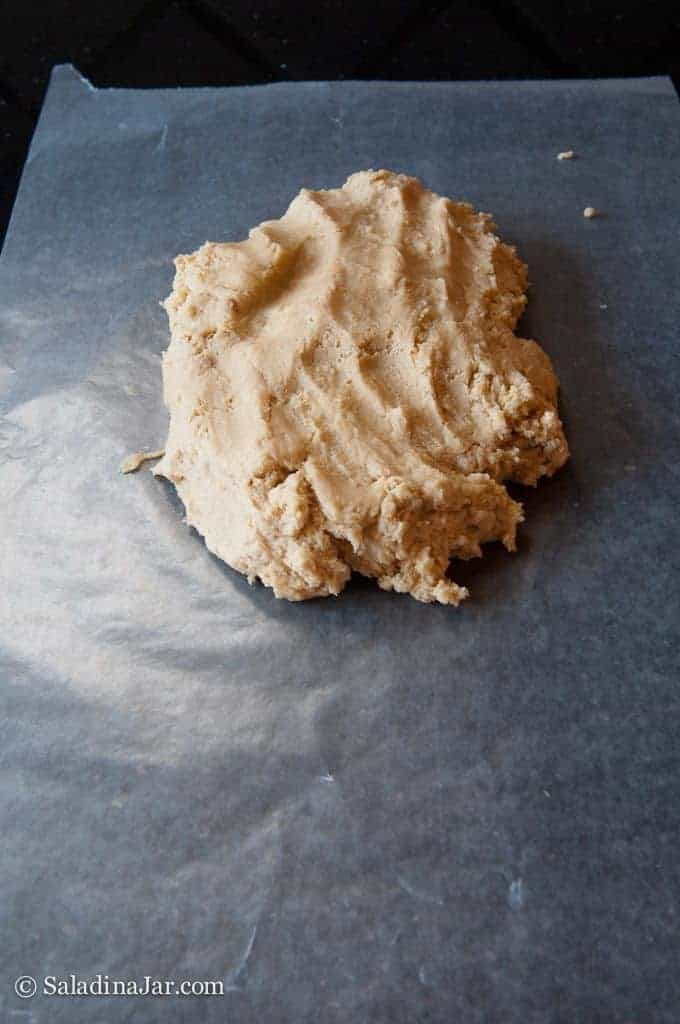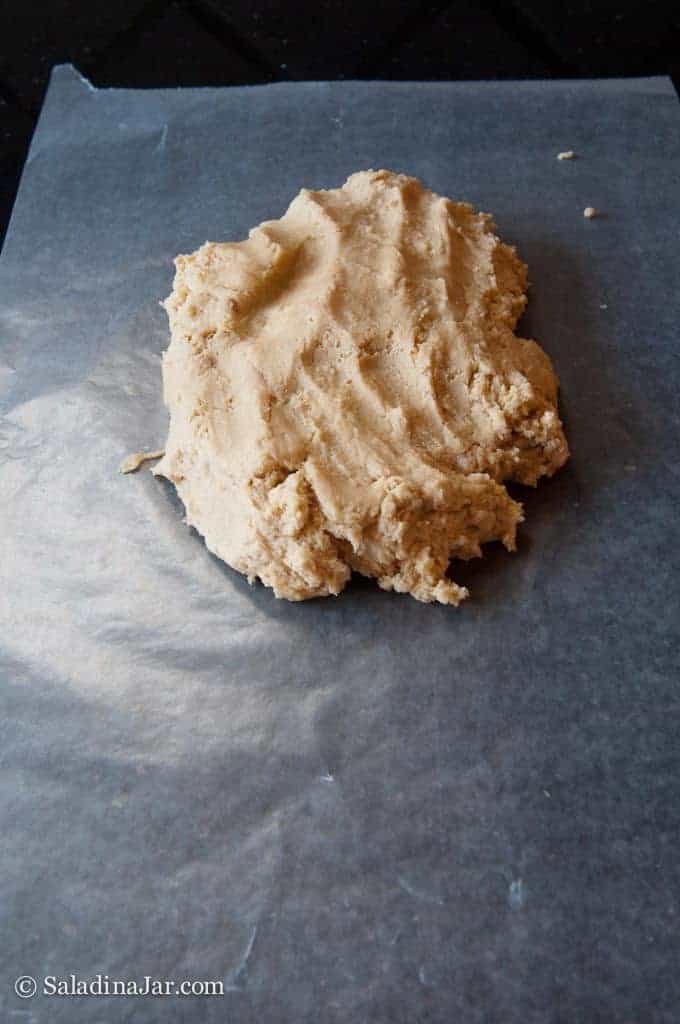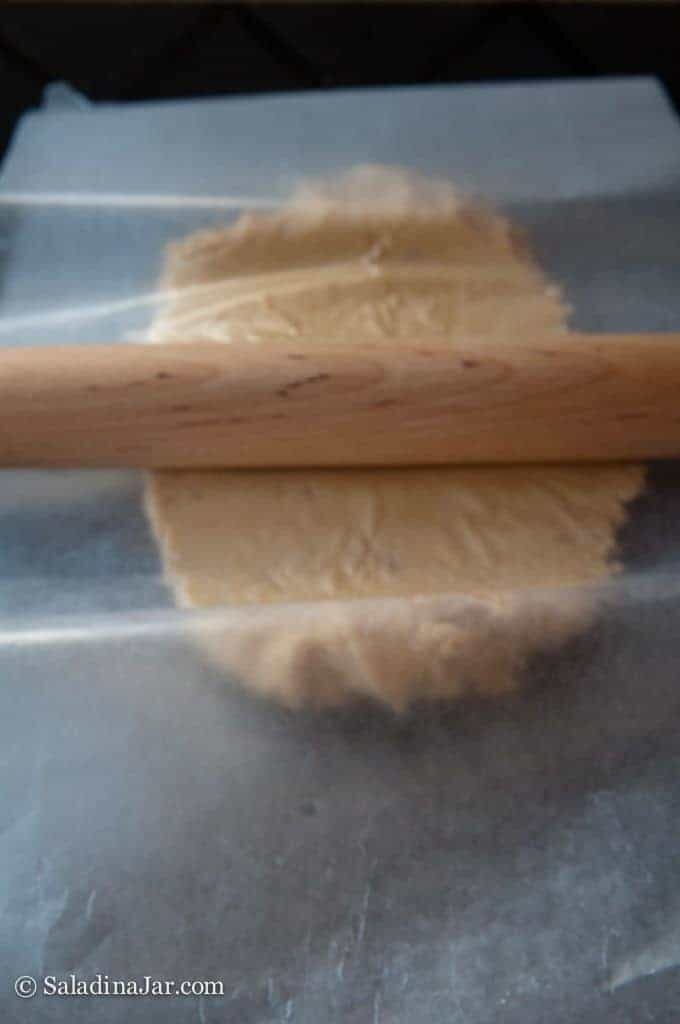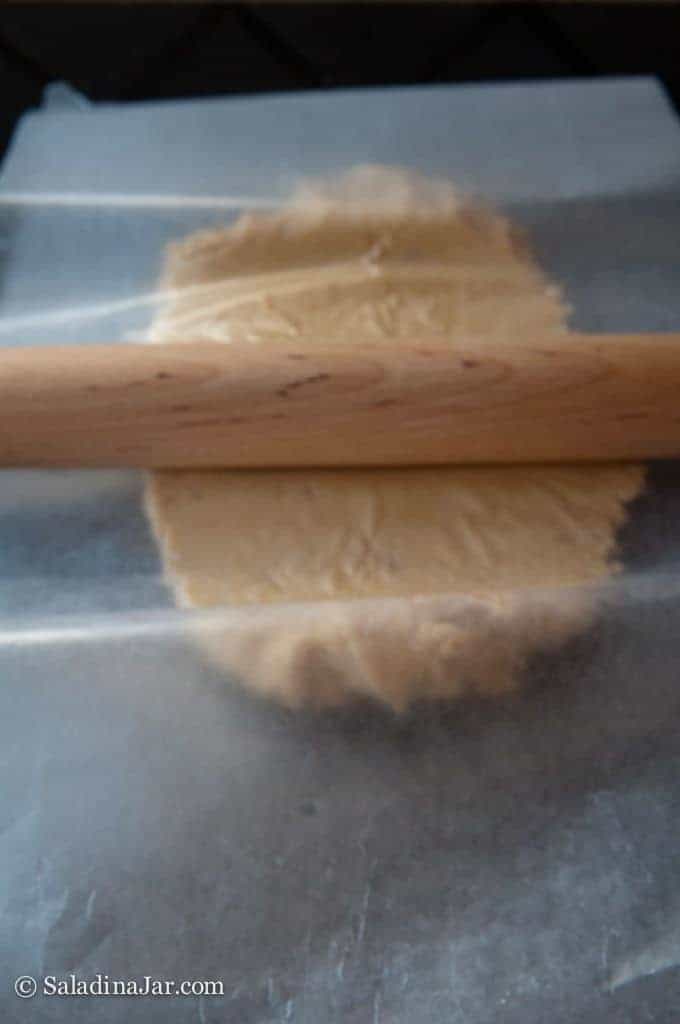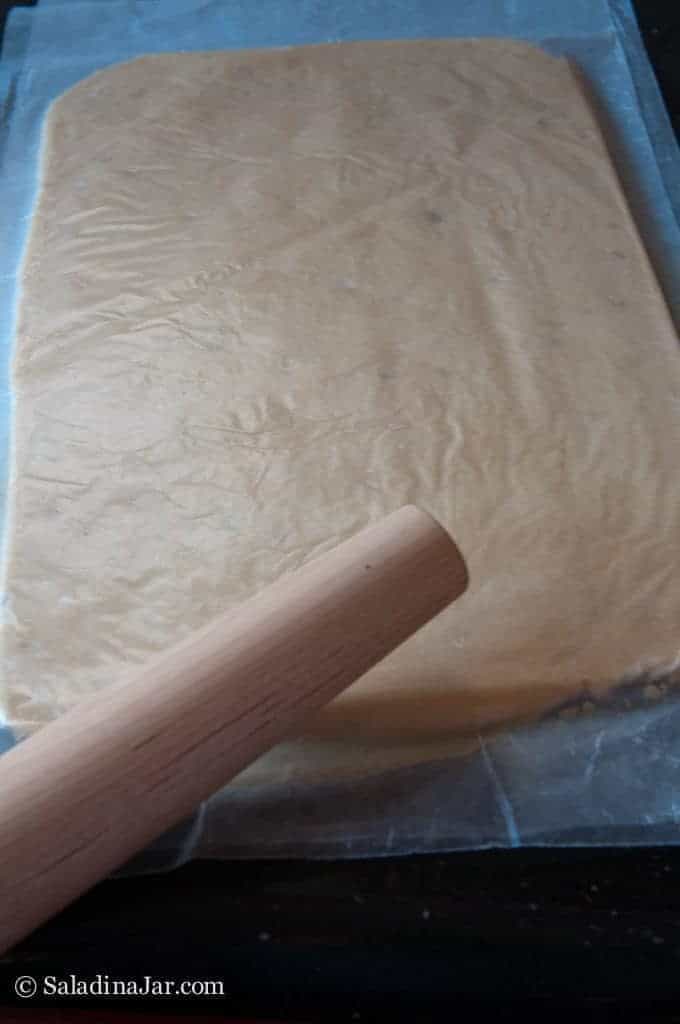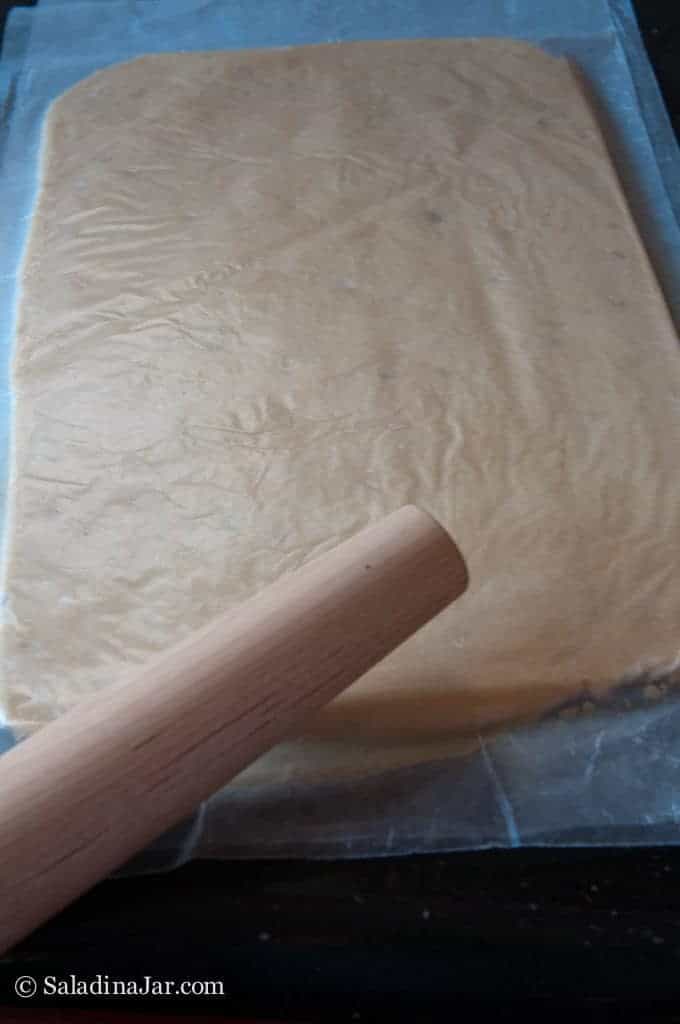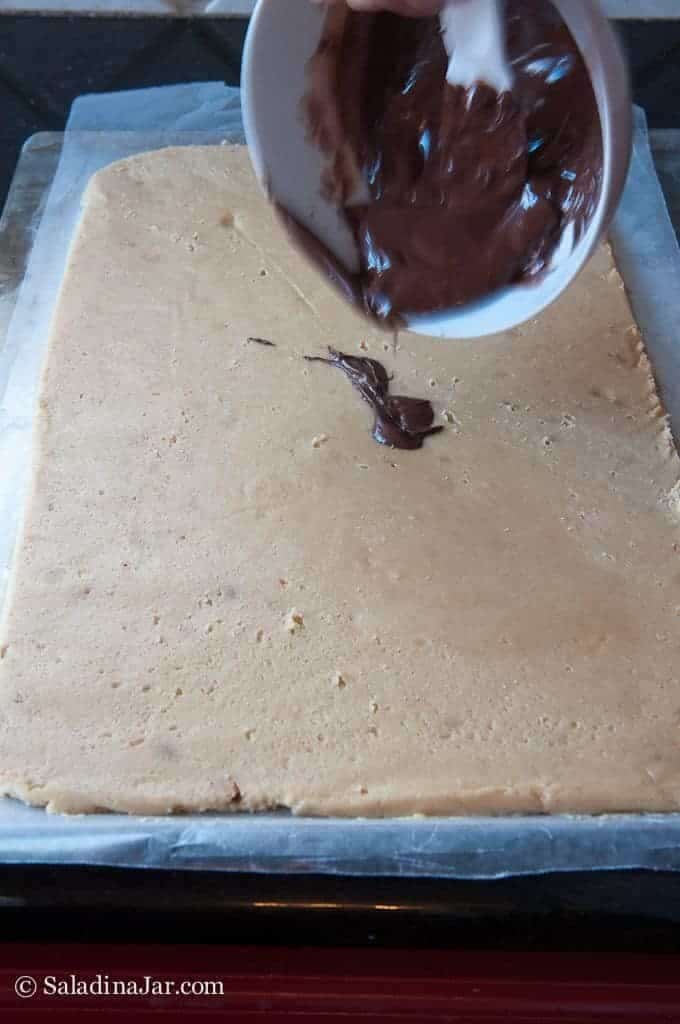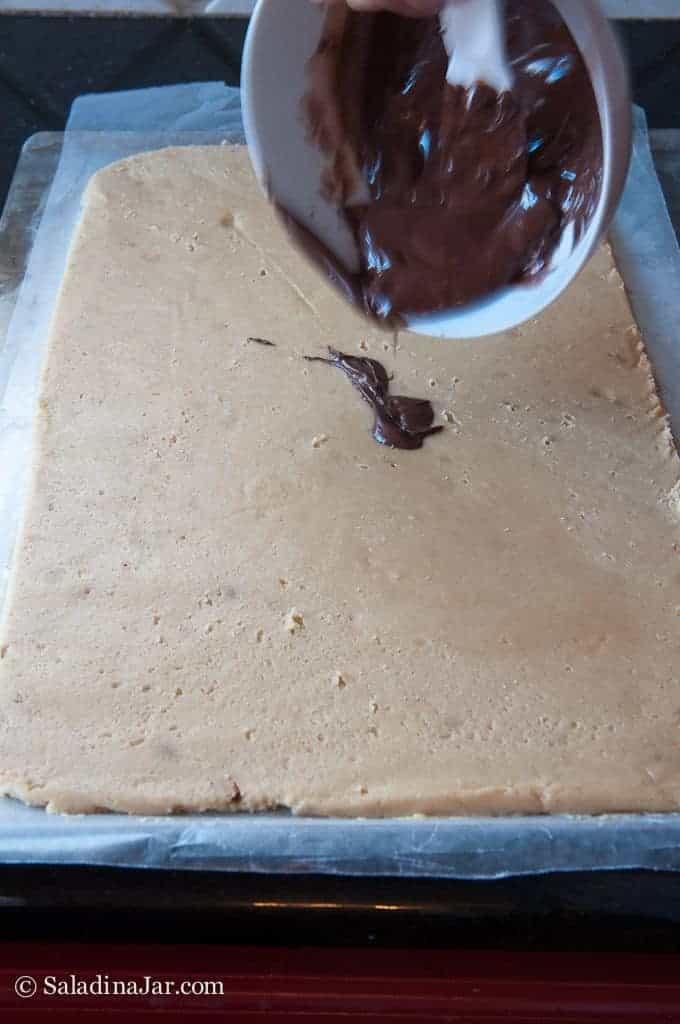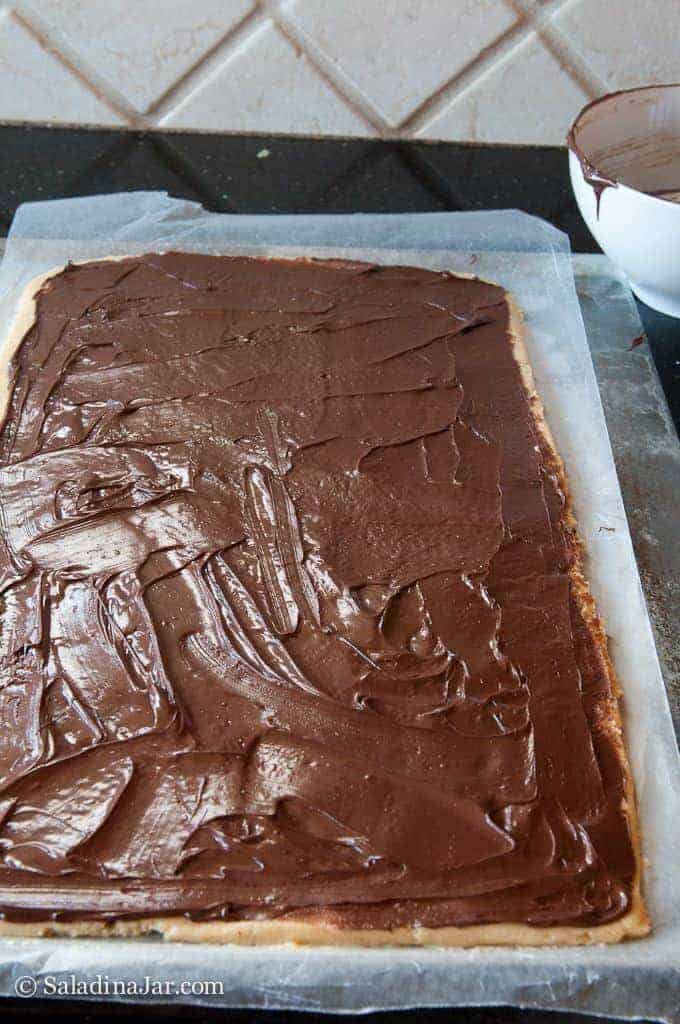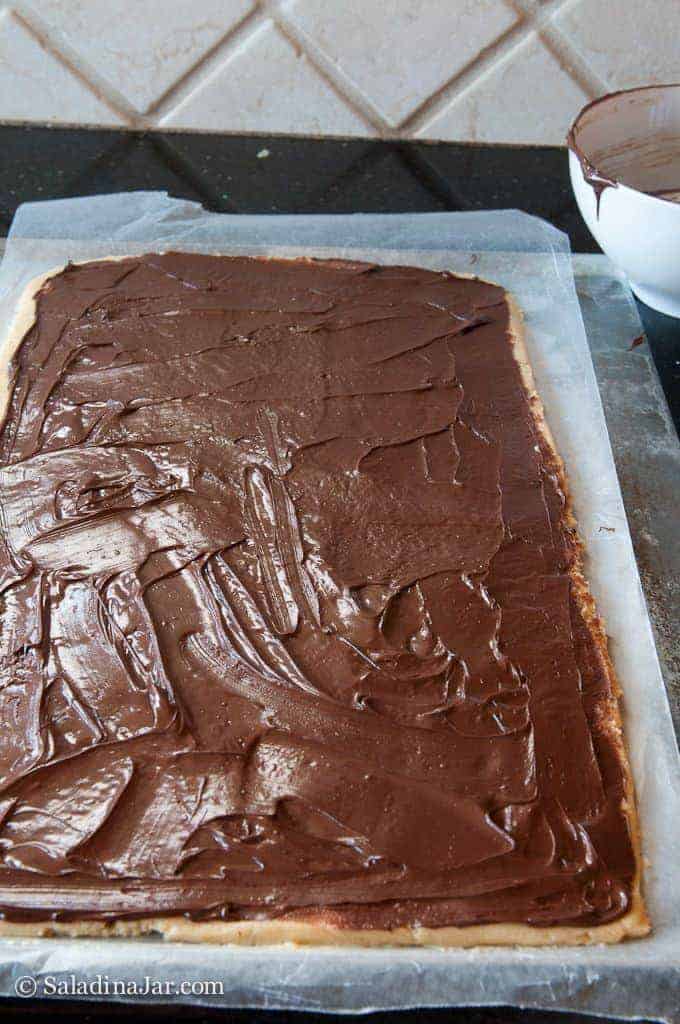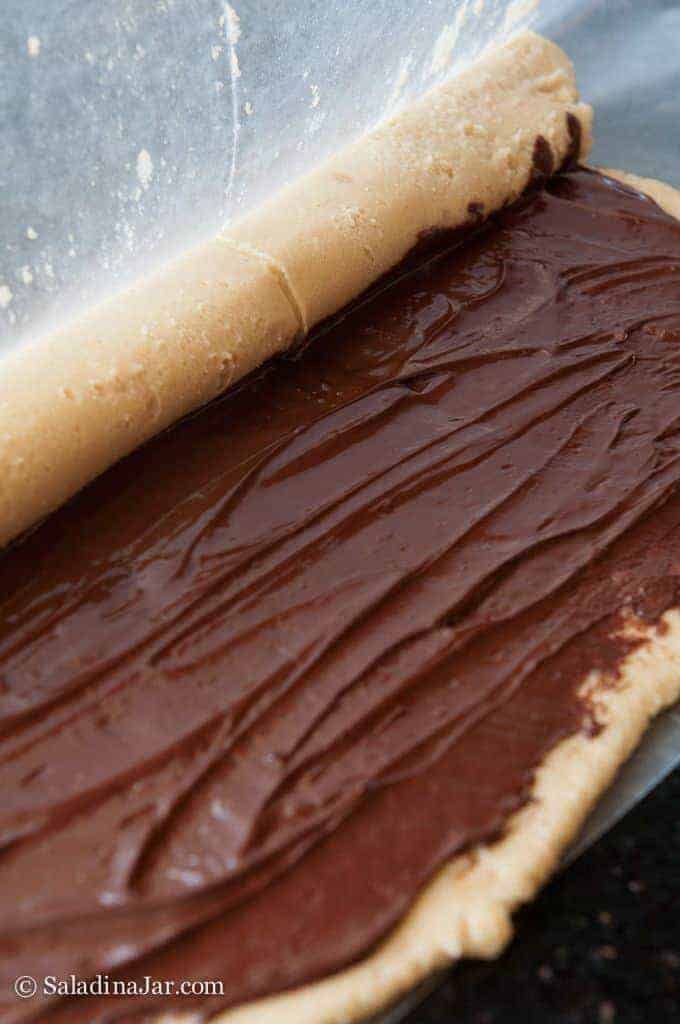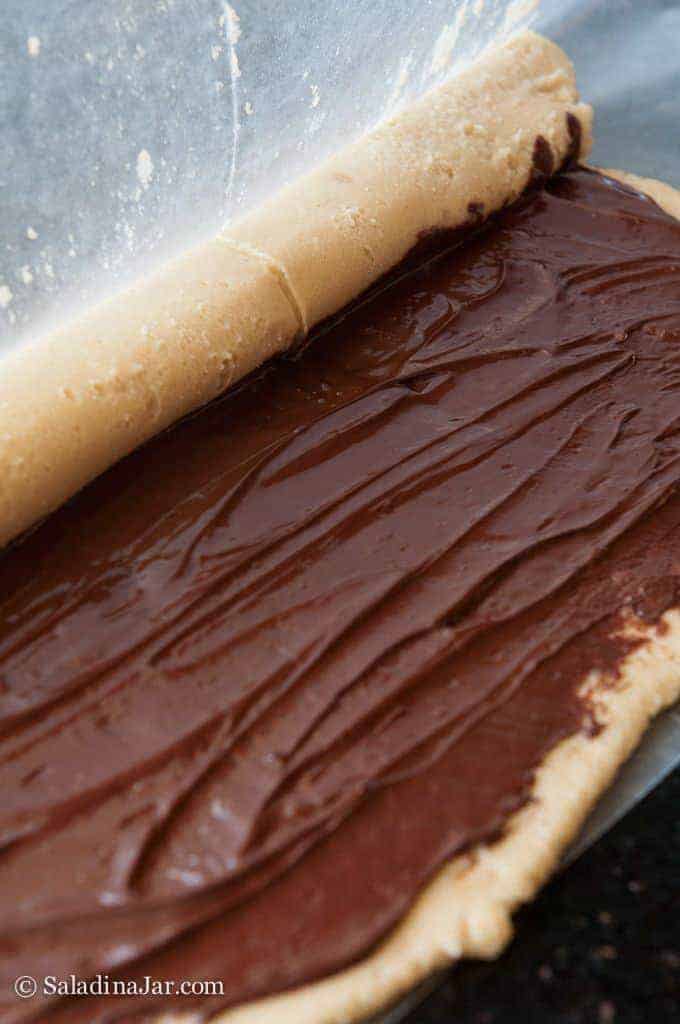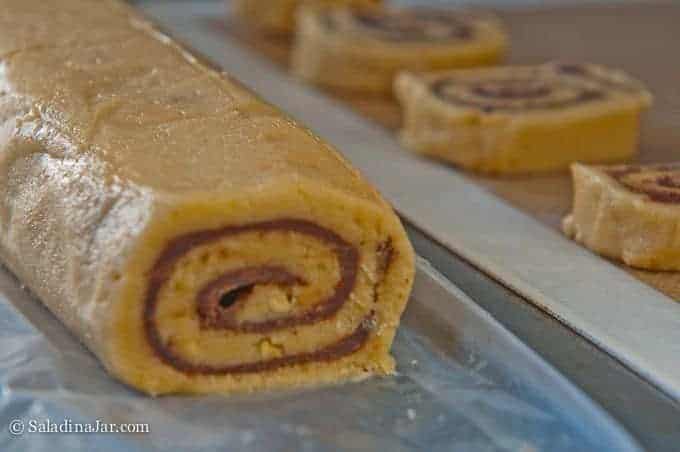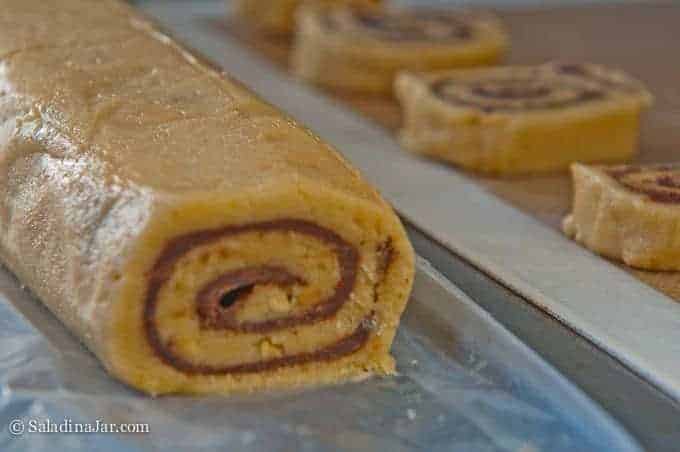 ---
More recipes for peanut butter lovers:
---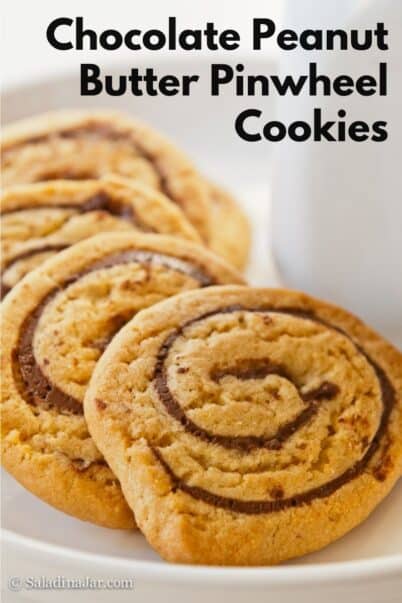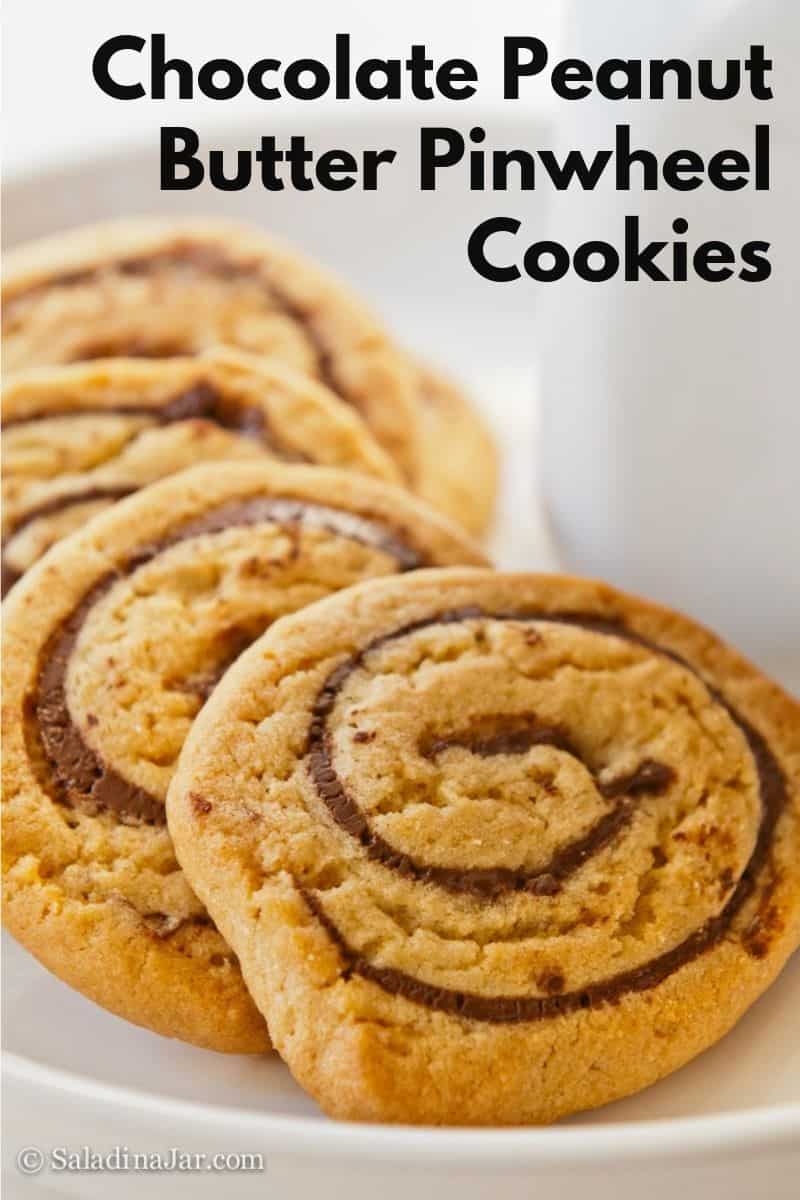 ---
Did you enjoy this recipe? If so, you can help others and me by leaving a 5-star 🤩 rating in the recipe below. No comment is required.
Hope to see you again soon!
Paula
p.s. If you have any questions or suggestions, you can email me privately: Paula at saladinajar.com.