Preview: Learn how to make Microwave Brownies that taste and smell fantastic. You can be eating warm brownies in 10-15 minutes.
Create fun memories with your kids or grandkids as you help them make and eat this Microwave Brownie recipe. All of my elementary-age grandchildren make them and enjoy licking every last beater, bowl, and batter-covered spatula.
In less time than it takes to run to the store and buy a mix, you can fill your kitchen with the chocolatey aroma of scratch chocolate brownies.
If your kids aren't into nuts, leave them out. It won't affect the recipe.
How to make microwave brownies really, really fast (without a mix)!
Mix the batter. Pop in the microwave. Start to finish the process takes less than 15 minutes (unless it's your first time to make this recipe.)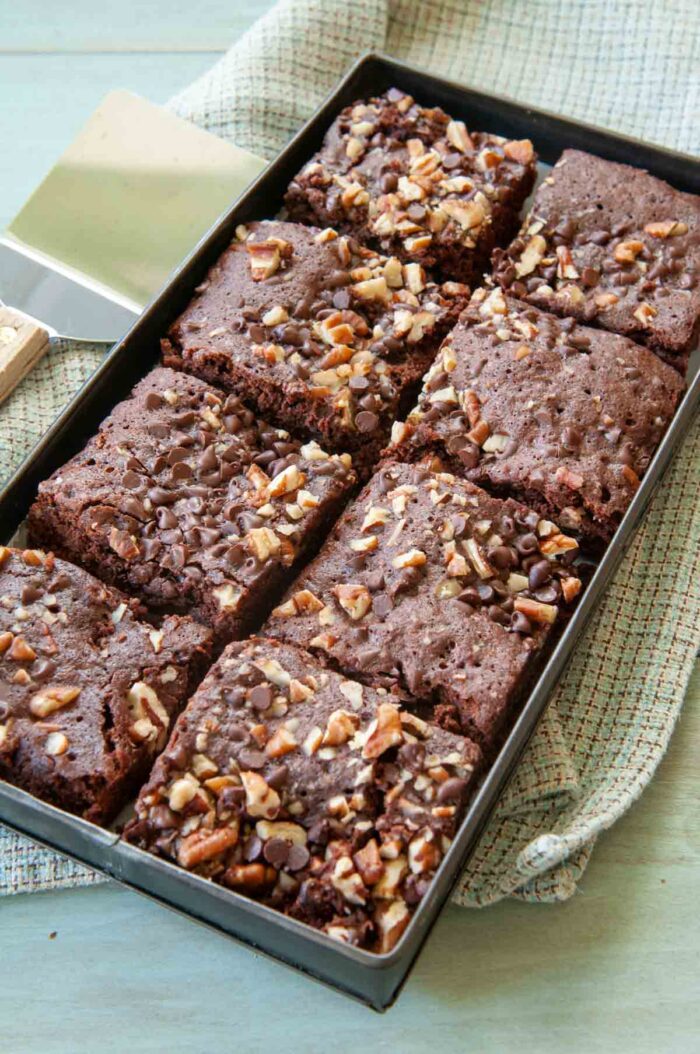 Microwave chocolate brownies aren't gourmet stuff. Translated: They're not so rich that one bite puts you out of commission for the rest of the day. But I promise it will satisfy any sugar cravings.
Why this is a good recipe for kids and emergencies:
Nothing low-calorie about this recipe. However, knowing I can make fudgy brownies in a hurry from ingredients I always keep in my pantry is a big help. I don't have to keep cookies around the house for unexpected occasions.
It's good for kids because they can mix these brownies by hand or a portable mixer. They won't have to turn on the oven.
The original recipe came with directions to "cut when cold". Good luck with that one. Be careful not to burn your fingers because you'll want to dig in immediately.
Ingredients and substitutions: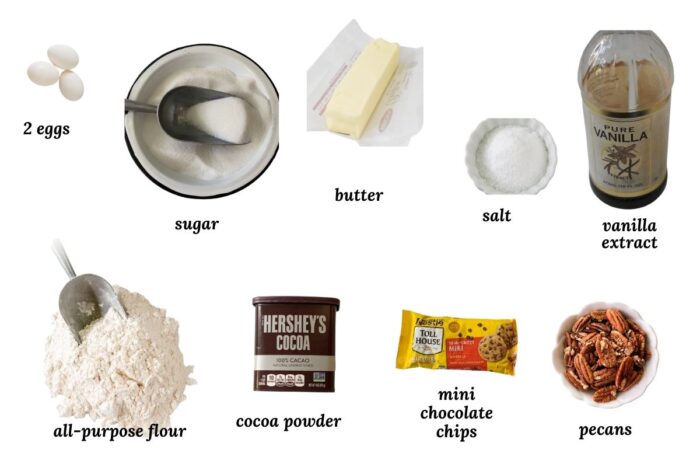 EGGS: Use large eggs.
SUGAR: Granulated sugar works best.
SALT: Table salt, sea salt, or Kosher salt are suitable.
VANILLA EXTRACT: Regular or imitation vanilla extract is fine. Use Mexican vanilla extract in these brownies for the subtle cinnamon flavor it imparts. Reminds me of a Texas Sheet Cake.
BUTTER: The recipe calls for unsalted butter. If you only have salted butter, use a little less salt than called for.
FLOUR: All-purpose flour, either bleached or unbleached
COCOA POWDER: I've tried both traditional cocoa powder and Dutch-processed cocoa powder. The traditional is much better in this recipe.
INSTANT ESPRESSO: A teaspoon of this coffee flavoring will intensify the chocolate. Completely optional.
---
FAQ about Microwave Brownies:
Can I make these ahead of time?
Yes, but they are so quick to make, I would rather serve them warm.
Can I freeze them?
Yes. Double wrap to avoid freezer burn.
How can I tell when they're done?
Look for the center of the dish of brownies to bubble up until the batter is almost level with the corners. Test with a toothpick. It should come out clean with only a few crumbs clinging to it.
Do I need to use a special pan or dish?
Use a microwave-safe pyrex glass dish. A round dish cooks more evenly but the brownies are more challenging to cut into nice pieces.
The brownies in the corner of the pan dried out. What happened?
Unless you forgot to add the butter, they overcooked. Using a 9-inch dish will cause the dough to be too thin in the corners.

Another trick: Use a spatula to spread more dough to the corners than in the middle. See the video.
Can I leave off the nuts and chips on top?
Yes. I like the look and the taste, but the topping is optional. You can get creative by using different kinds of nuts such as almonds or walnuts. Same with the chips: peanut butter, butterscotch, your favorite chocolate bars, etc.
Why is there a wide range of cooking times?
Microwave ovens come in many varieties with no standards like temperatures in conventional ovens. Newer ovens have higher wattages than the old ones and will cook much faster. Very small ovens designed for an office or dorm room usually have lower wattages, requiring more time.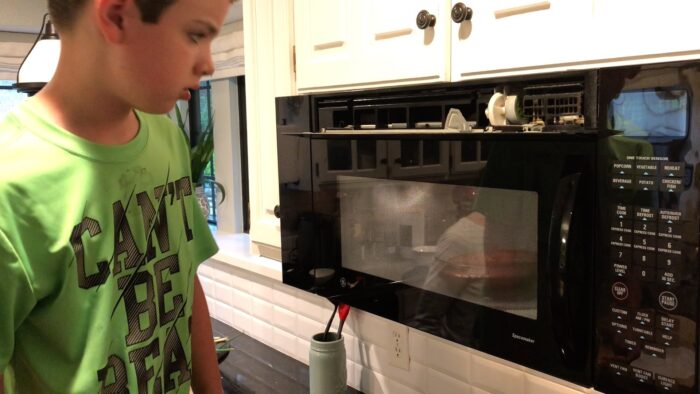 The first time you make these brownies, watch them carefully. Then record the time it took. You should be spot on with the time from now on as long as the ingredients all start out at the same temperature.
---
How to make this Microwave Brownie Recipe: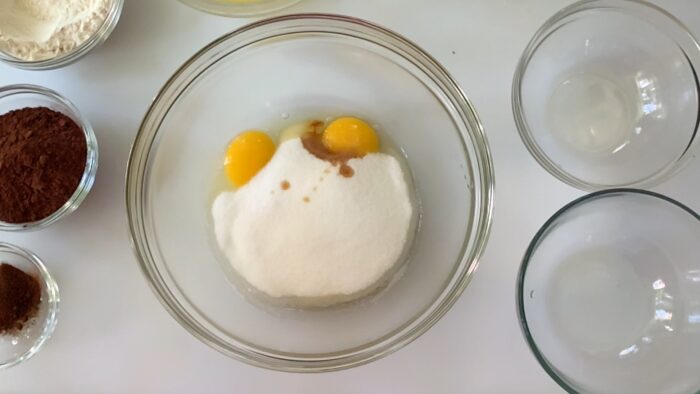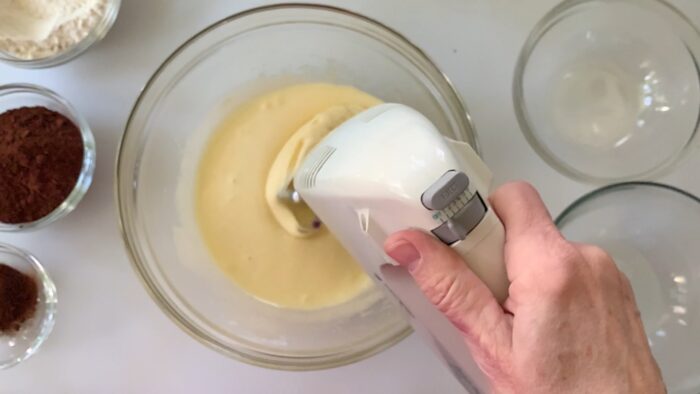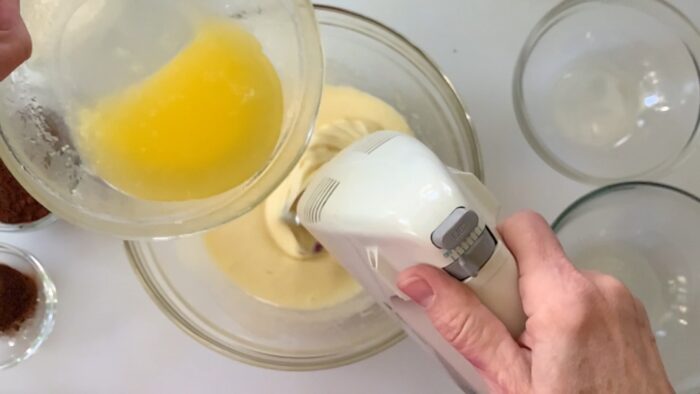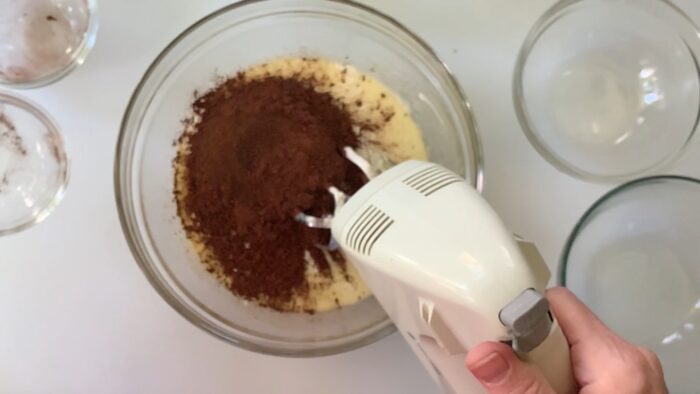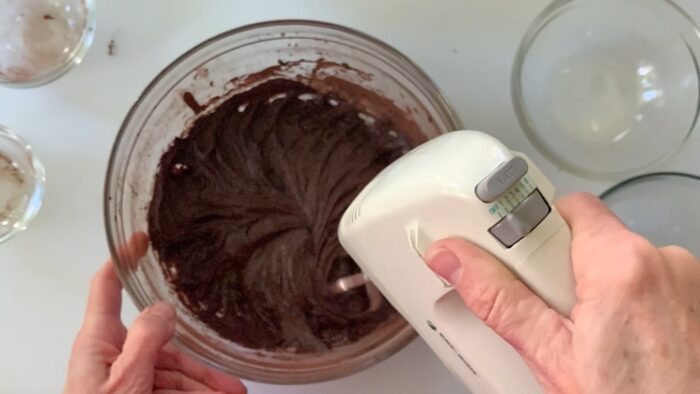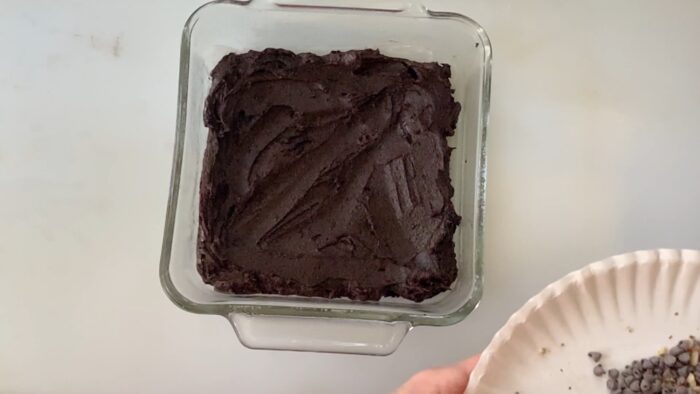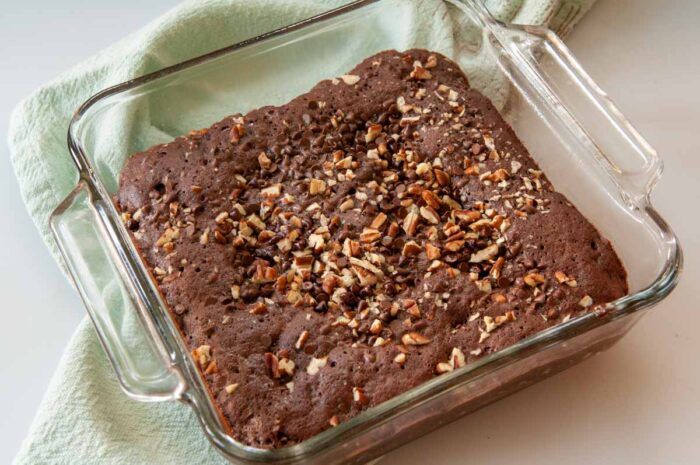 ---
These brownies can be so much more than a quick dessert. Make them with your loved ones, enjoy eating them now, and remembering the fun in years to come.
---
More recipes for chocolate lovers
Did you enjoy this recipe? If so, you can help others and me by leaving a 5-star 🤩 rating inside the recipe below. No comments are required.
Hope to see you again soon!
Paula
p.s. If you have any questions or suggestions, you can email me privately: Paula at saladinajar.com.