Preview: This Hickory Nut Cake Recipe with Raspberry Filling is a white cake studded with pecans, layered with raspberry filling, then iced with white buttercream frosting.
This delicate and tender white cake is a family legend. My aunt entered the recipe into a contest–and WON! According to the family legend, she got first place, but it may have been second.
I think the prize was a new washer and dryer. Aunt Marg, if this is wrong, please correct me.
The following was written by my aunt on a copy of the recipe given to my sister.
"This recipe was Aunt Nora's and it is a good white cake if you don't have hickory nuts. I have also used pecans and it is almost as good. Most people won't know the difference. A friend who lives in Lancaster, PA sends me hickory nuts for my birthday. I use the basement vise to crack them. A hammer is nearly impossible. Apparently, the Amish have not chopped down their hickory nut trees like the Indiana people."

Aunt Marg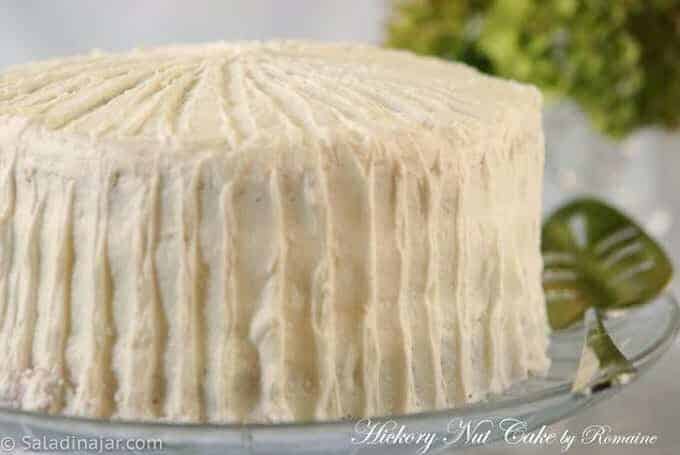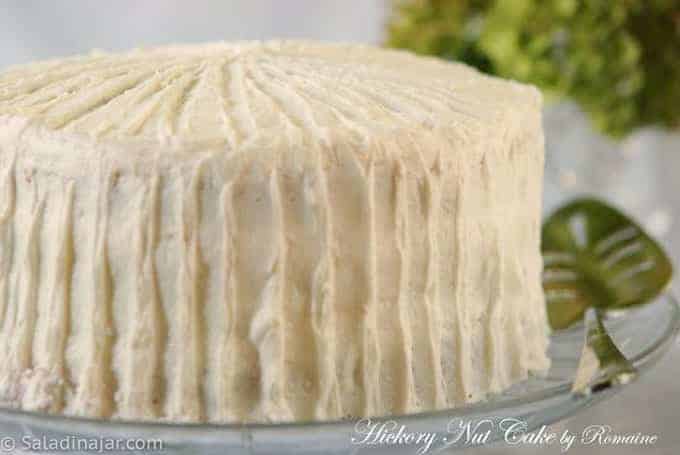 As my aunt mentioned, this is an excellent white cake. When I can't get hickory nuts, I use pecans. Hazelnuts would also be a nice substitution for the hickory nuts.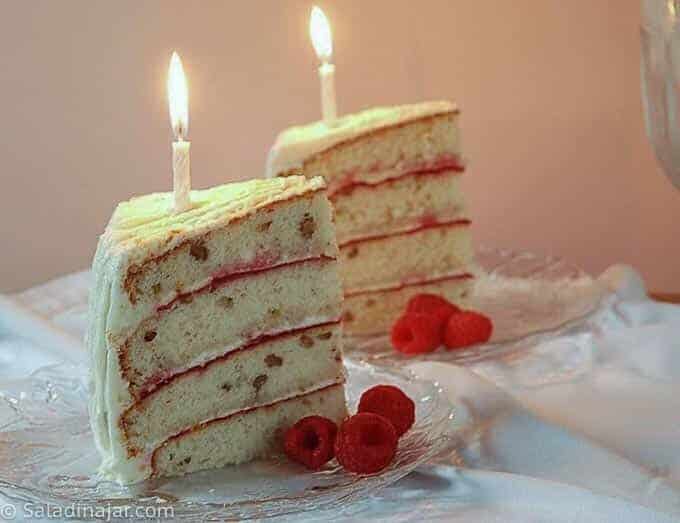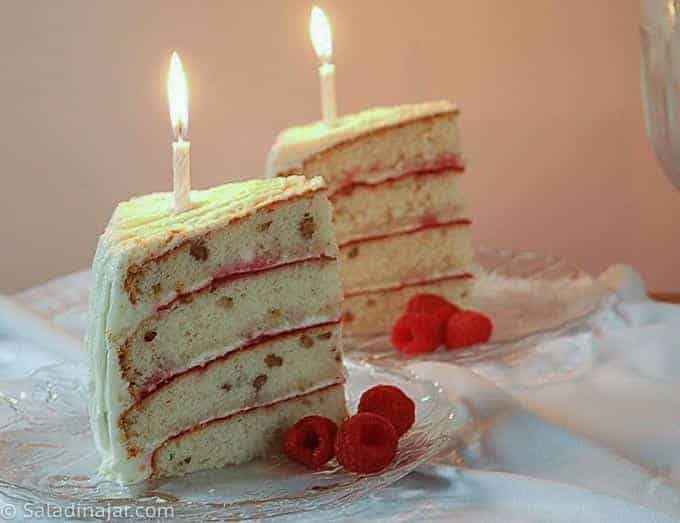 One more thing. The raspberry filling is my addition. It's not necessary, but my family loves it.
How to assemble Hickory Nut Cake with Raspberry Filling: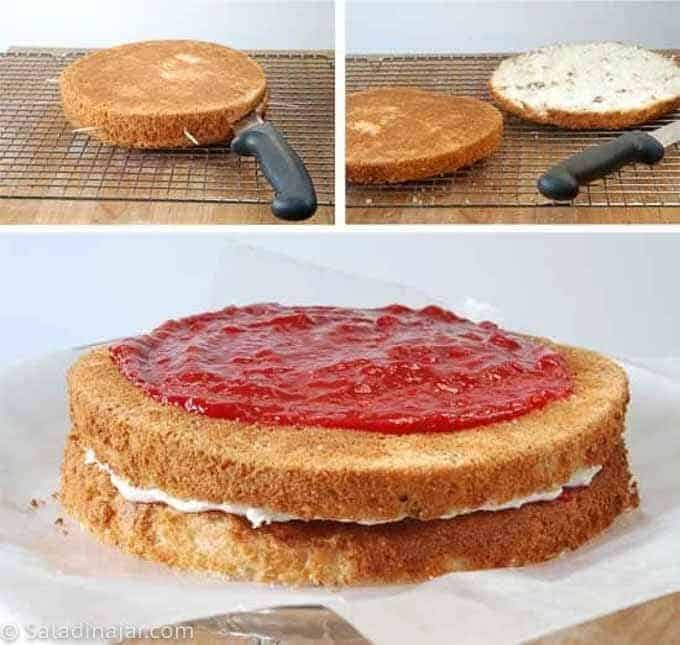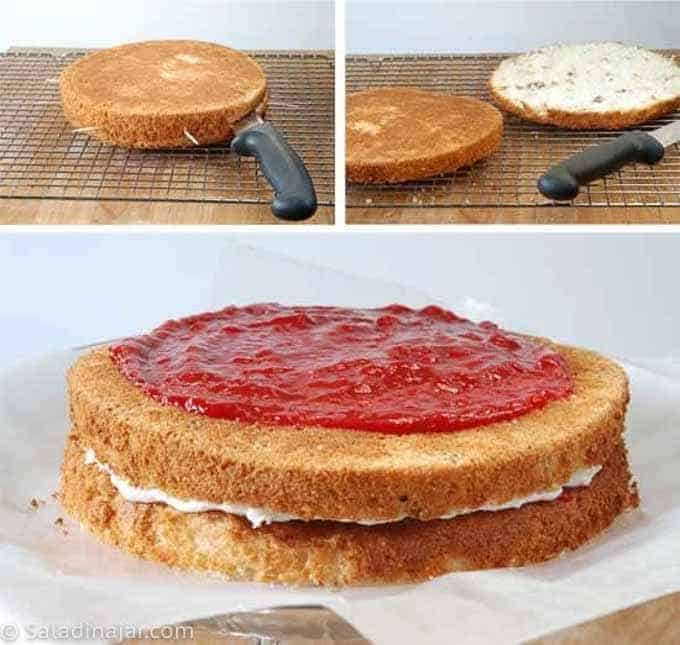 If you enjoyed this recipe, it would help others and me if you gave it a five-star rating inside the recipe card below. 🤩 No comment required. Thank you.

Hope to see you again soon!
Paula
p.s. Questions or suggestions? Please email me: Paula at saladinajar.com.
More cake recipes for your consideration: