Preview: Making Pop Tarts healthy can be quite a challenge. Making them with an Oatmeal and Whole Wheat Crust is a little extra trouble. I'll admit that upfront. However, they are so much tastier than store-bought–no preservatives and so fresh!
Flaky dough containing oatmeal and some whole wheat flour surround a sweet filling of your choice. These pop tarts can be frozen ahead and baked fresh for breakfast.

If you're thinking "too much trouble" —don't go away just yet!
If you are dough challenged… never fear! I have devised an easy method for making these deliciously flaky and tasty pop-tarts with you in mind.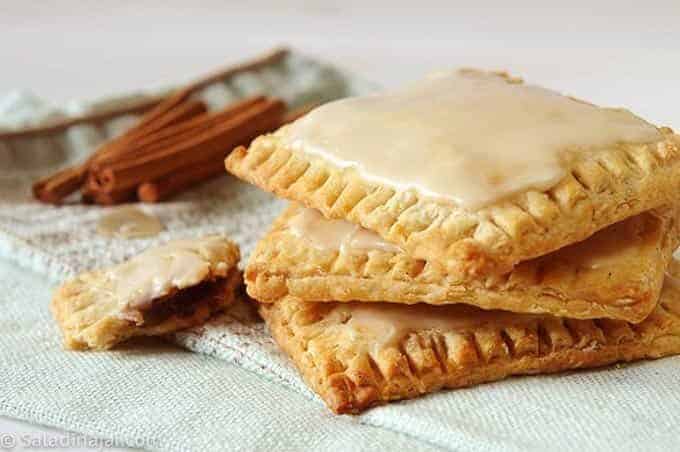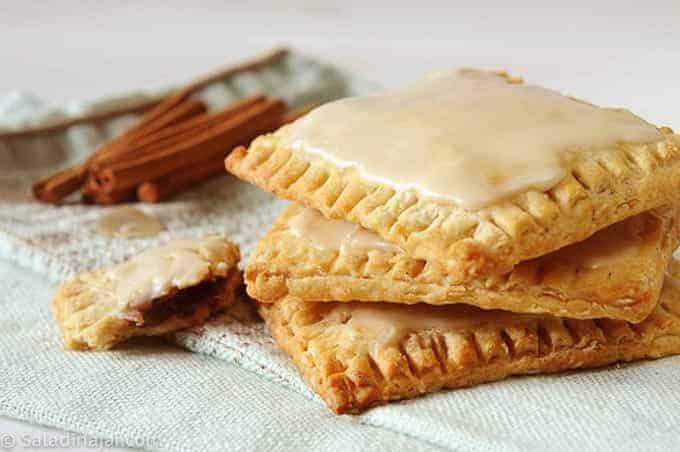 What makes these healthier?
Most homemade pop tart recipes have more fat than my conscience or waist can tolerate. But it cannot be avoided entirely. Pop-tarts are, after all, just pie crust with a little bit of filling.
However, I created a crust that incorporates oatmeal and some whole wheat flour. I used part white whole wheat flour because of its mild flavor and better behavior in pastry. Regular whole wheat tasted too much like cardboard. The oatmeal lends a wonderful nutty flavor.
You could also substitute whole wheat pastry flour for the white whole wheat flour.
Instead of the usual brown-sugar filling, try all-fruit preserves.
The recipe calls for shortening (stick form stored in the freezer is SO convenient) because it makes a flakier product than all butter. But if you are averse to shortening, you can substitute the same amount of butter with good results. Be sure you freeze the tarts before baking or they will turn in to a melty, greasy mess.
Do I need special equipment?
The only special equipment you will need is 2 zippered gallon-size plastic bags and parchment paper. See the pictures below.
Healthy pop-tarts are a special treat and/or fun project to do with your kids, grandkids or a class. Consider letting them help.
What are the benefits of making homemade pop-tarts?
You can vary ingredients according to your tastes.
You control the portion size
Unsurpassed freshness
Can be frozen for baking when needed
Suitable for breakfast or dessert
Not just for kids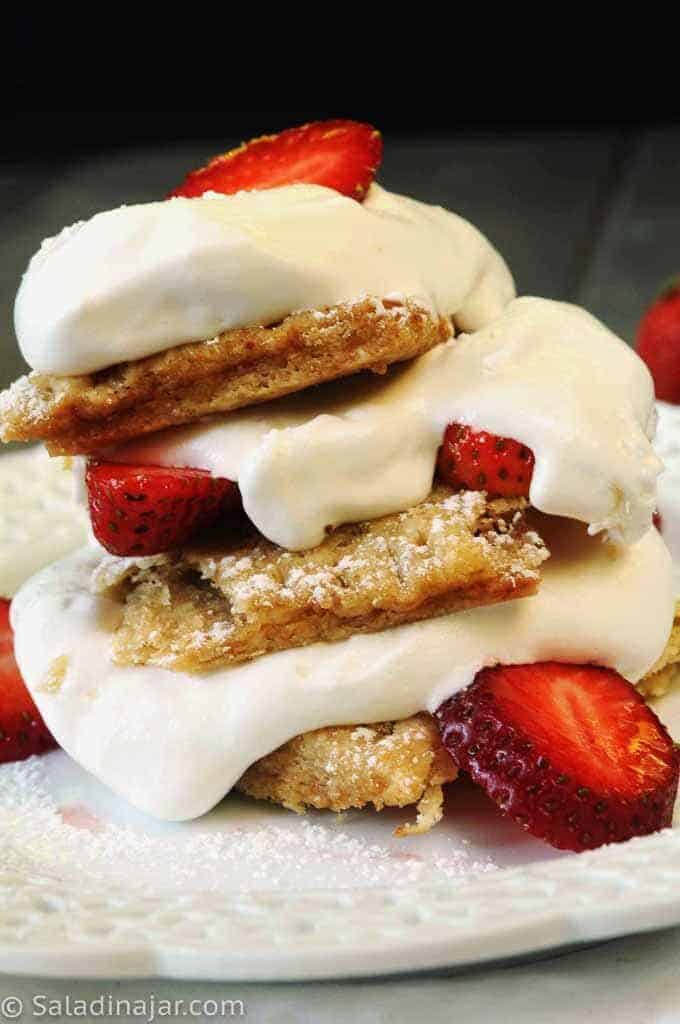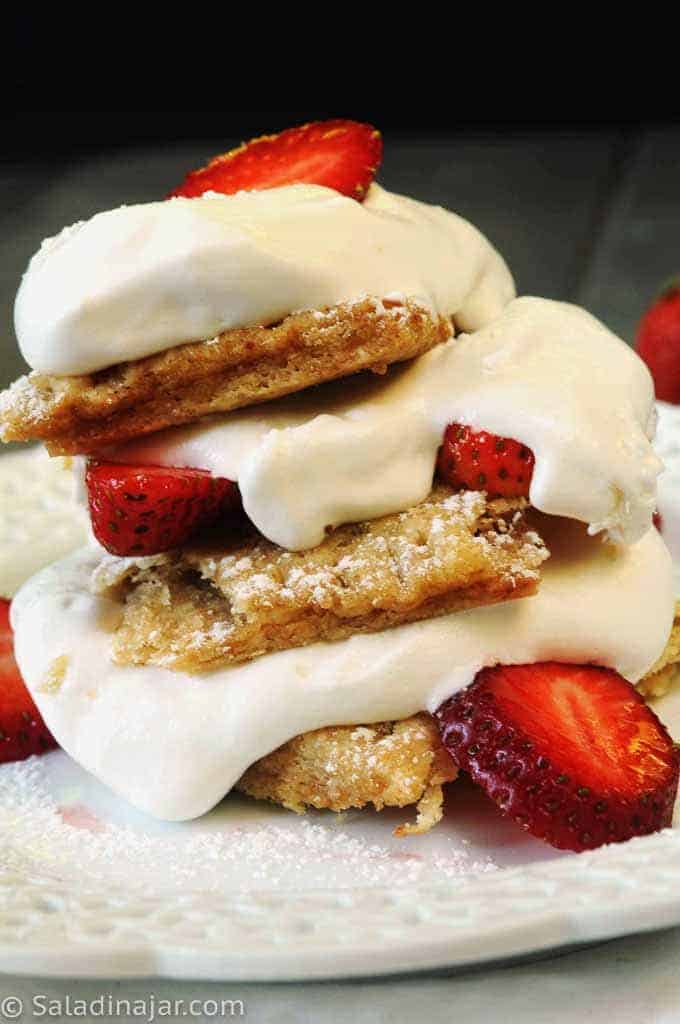 3 Pop Tart filling variations
Brown sugar-cinnamon filling seems to be a favorite so I included the directions in the recipe below.
Try thick jelly or preserves–but expect it to leak a bit during baking.
Check out the picture below for an awesome filling using a slice of cold cream cheese and a spoonful of blueberry preserves or lemon curd. You might call them "Cheesecake Pop-Tarts." Not sure if your kids will like them, but adults go crazy for them.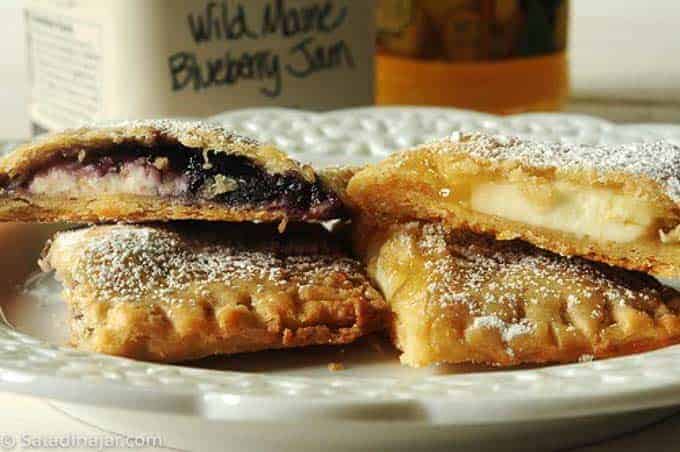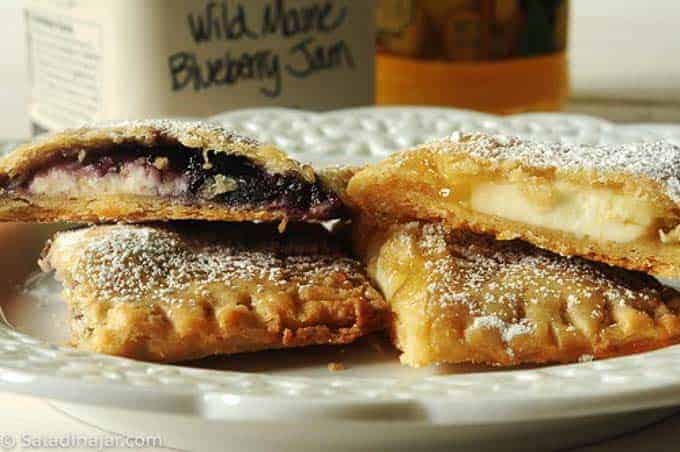 ---
How to make the oatmeal and whole wheat crust in a food processor
You don't have to have a food processor but it makes for much faster mixing. If making the dough by hand, I recommend you use oat flour instead of oatmeal. Mix dough the same way you would a traditional pie crust.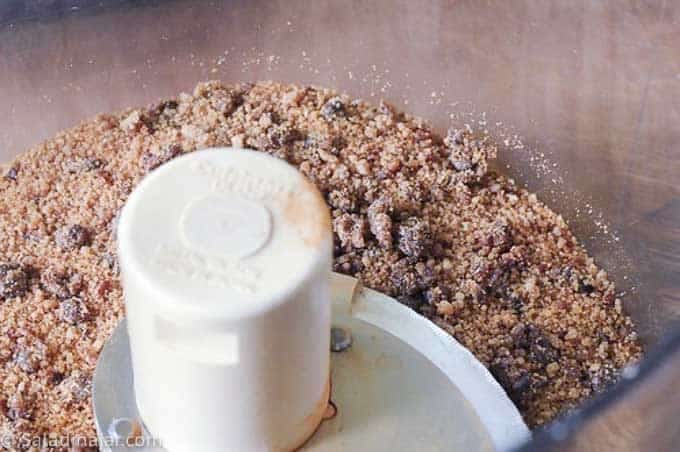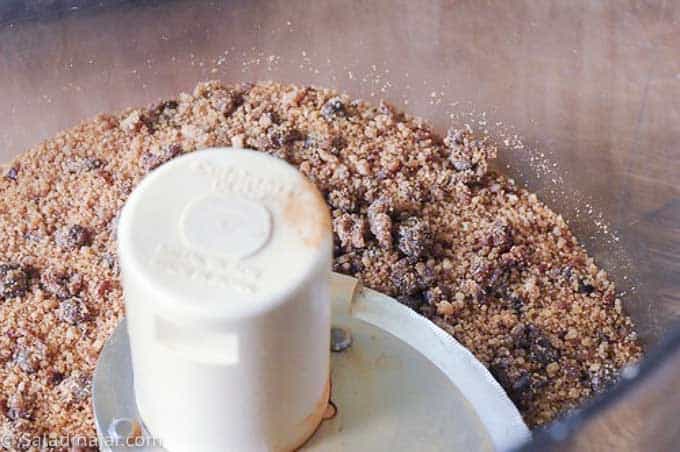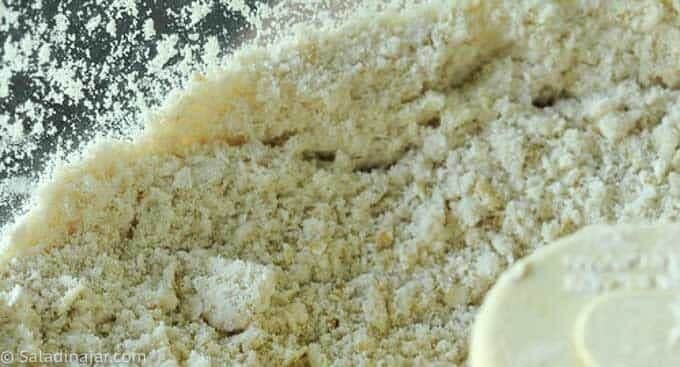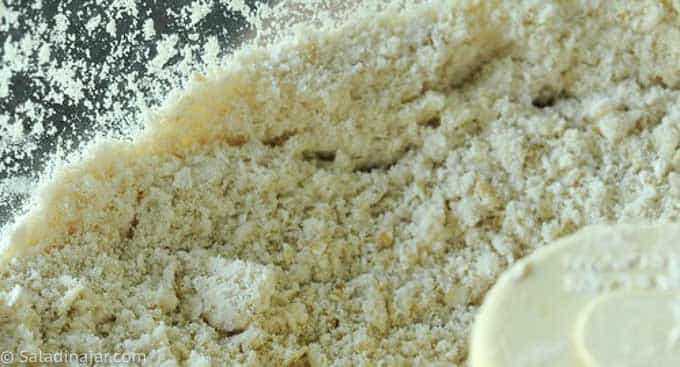 In another small bowl, whisk together buttermilk and egg. Pour over flour mixture and pulse 5-7 times. Remove lid and blade. Use hands or spatula to press dough together. All crumbs should come together into a ball.
Kitchen secret for easy roll-out of the pop tart crust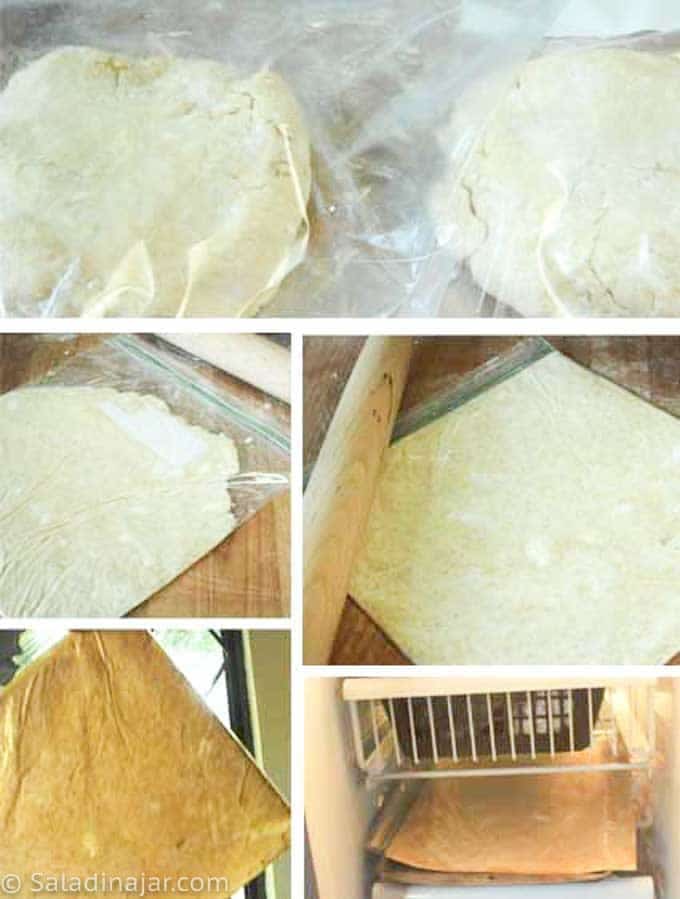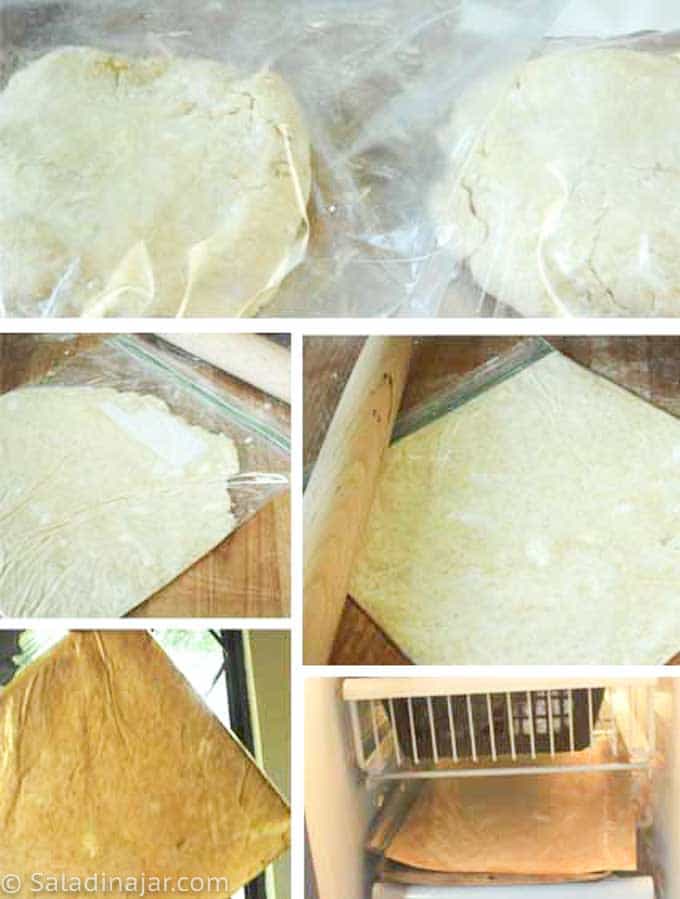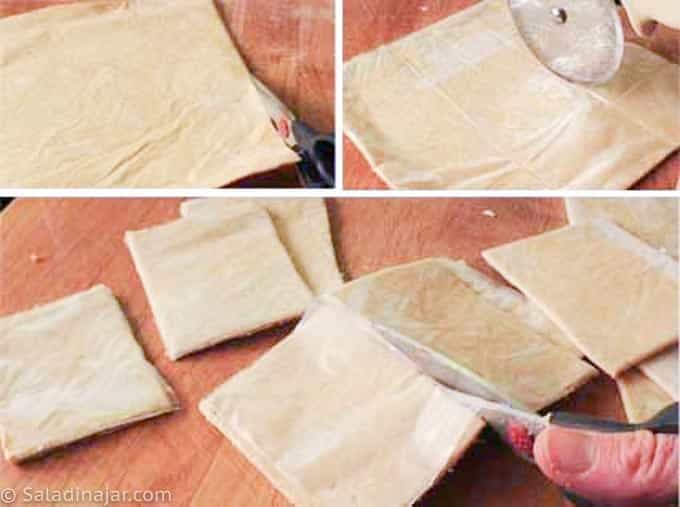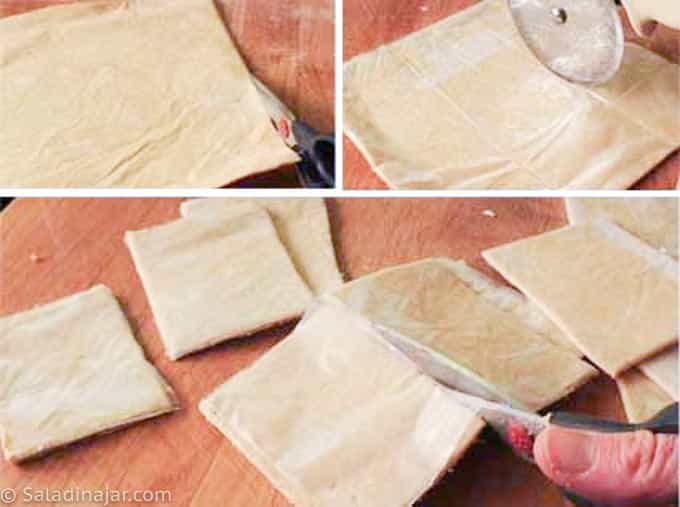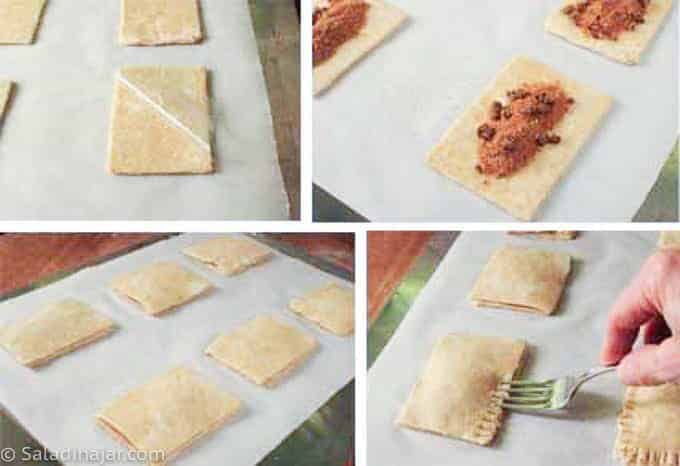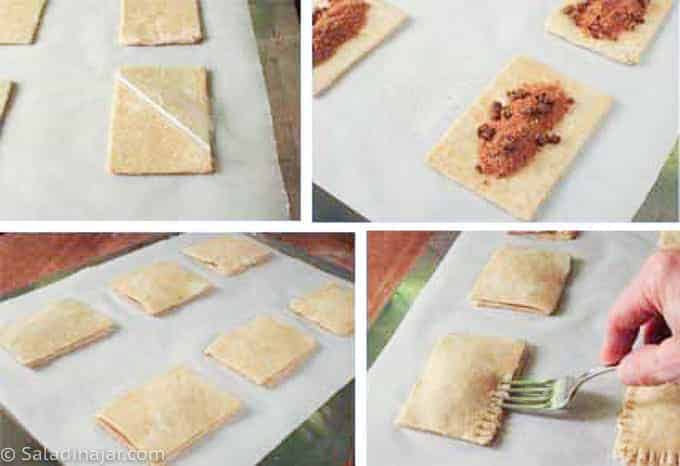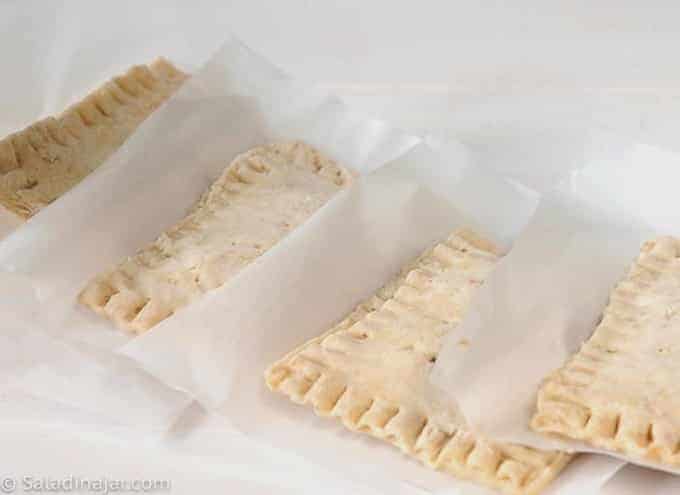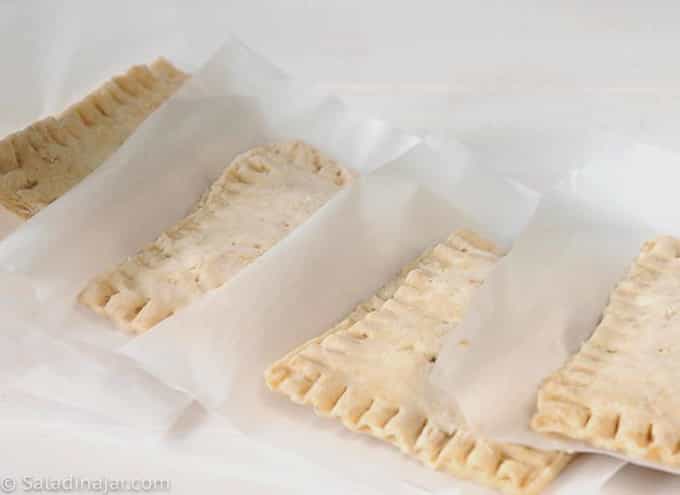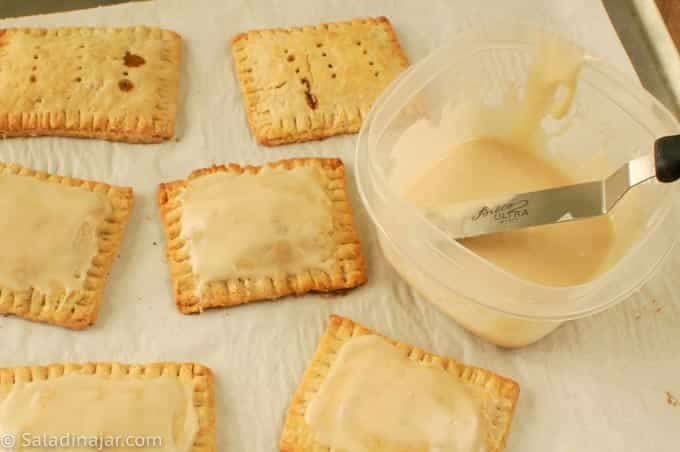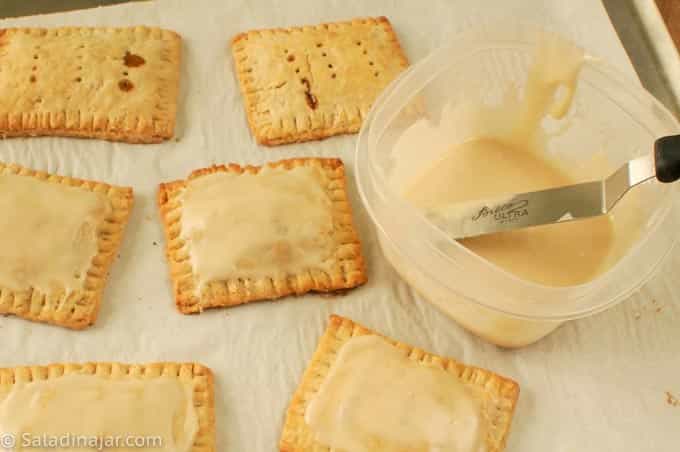 ---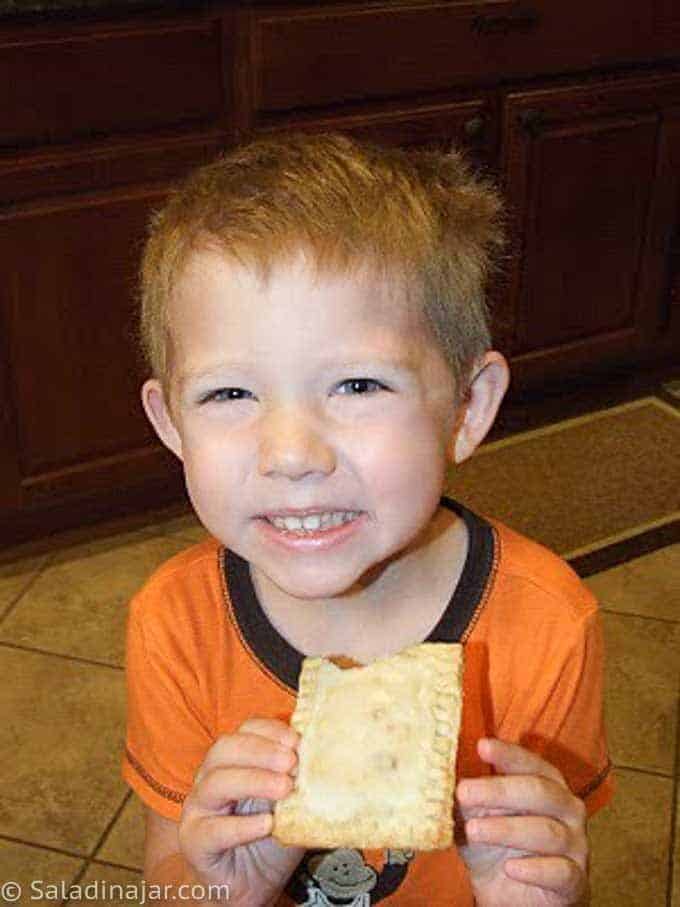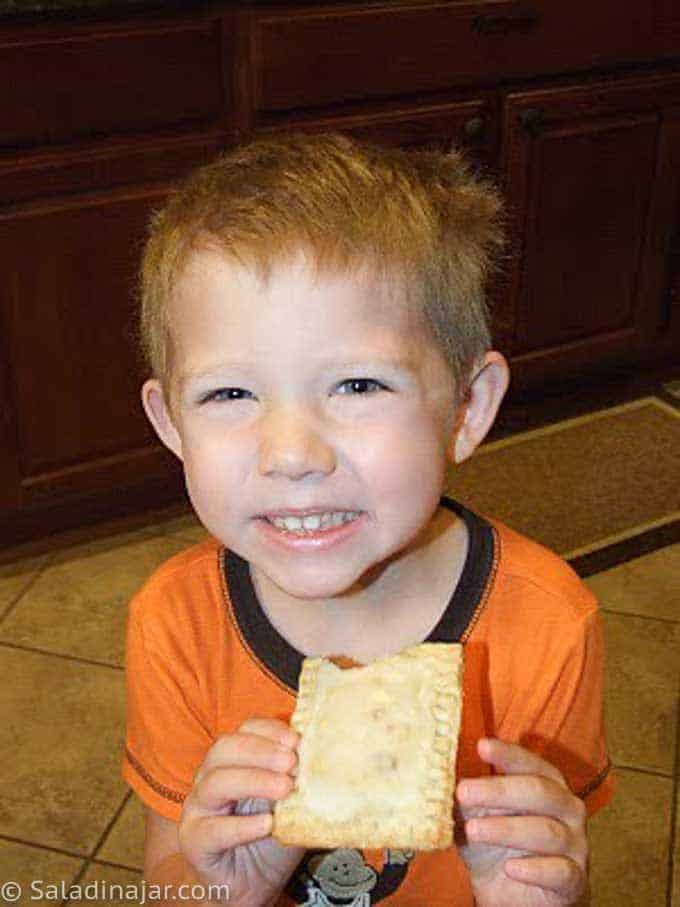 Credits
Thanks to Smitten Kitchen for giving me a starting point regarding the brown sugar-cinnamon filling. Raisins are optional. Dates would be awesome too. Chopping them finely will fool most raisin haters and keep your tarts from being lumpy.
Also, thanks to Dorie Greenspan for giving me the idea to roll out sticky dough inside a plastic bag. I use the same method with my Pink Shortbread Cookies.
---
What would you like to read next?
---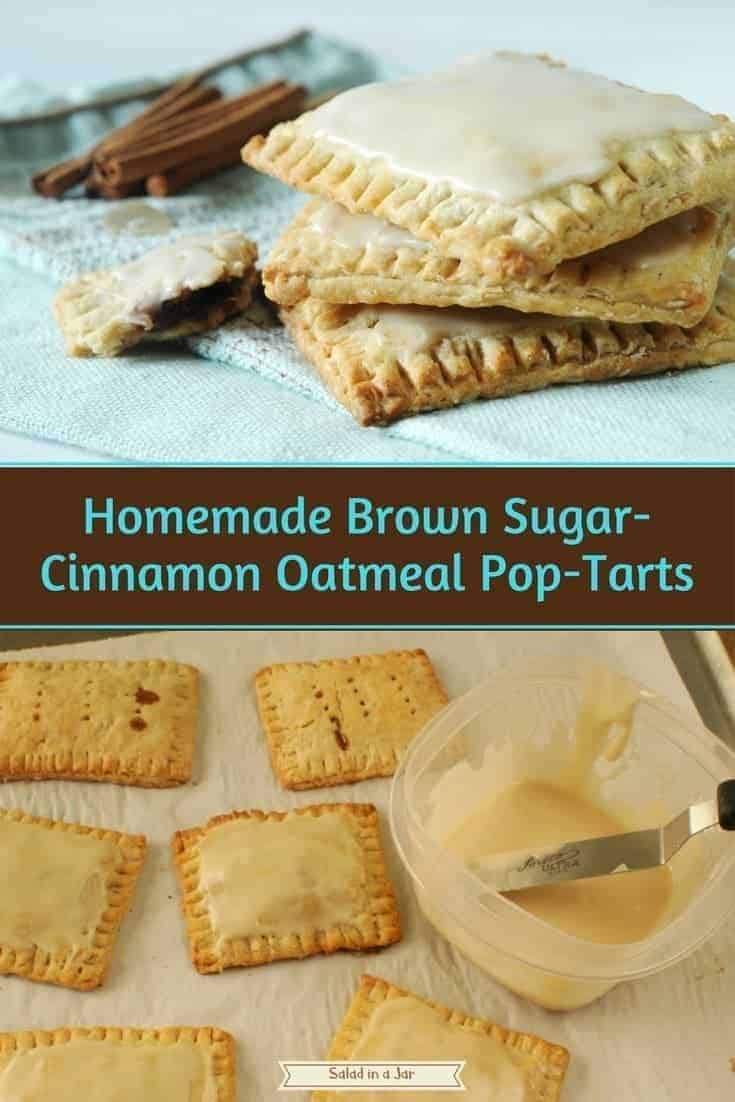 ---
If you enjoyed this recipe, it would help others and me if you gave it a five-star rating inside the recipe card below. 🤩 No comment required. Thank you.

Hope to see you again soon!
Paula
p.s. Questions or suggestions? Please email me: Paula at saladinajar.com.
---