Preview: Pizza Fish is a quick recipe that calls for topping breaded fish filets with pizza sauce and Mozzarella cheese. Kids love it.
Pizza Fish is not pizza with fish on it. Rather, it is fish with pizza toppings. I learned about this recipe when working for a large fish company and giving out samples. Customers were crazy about it. Translation: We sold a lot of fish.
If your family's only exposure to fish is the high-calorie fried fish sandwich at fast food joints, you've got your work cut out for you. Nonetheless, this simple fish recipe is a great place to start. It's easily customizable and the pizza flavors are familiar.
Try this recipe for Tilapia with Pizza Sauce and Mozzarella Cheese if you want your family to eat more fish. It's lightly breaded, sautéed, smeared with a little pizza sauce, and topped with cheese. Fresh basil adds sophistication for participating adults.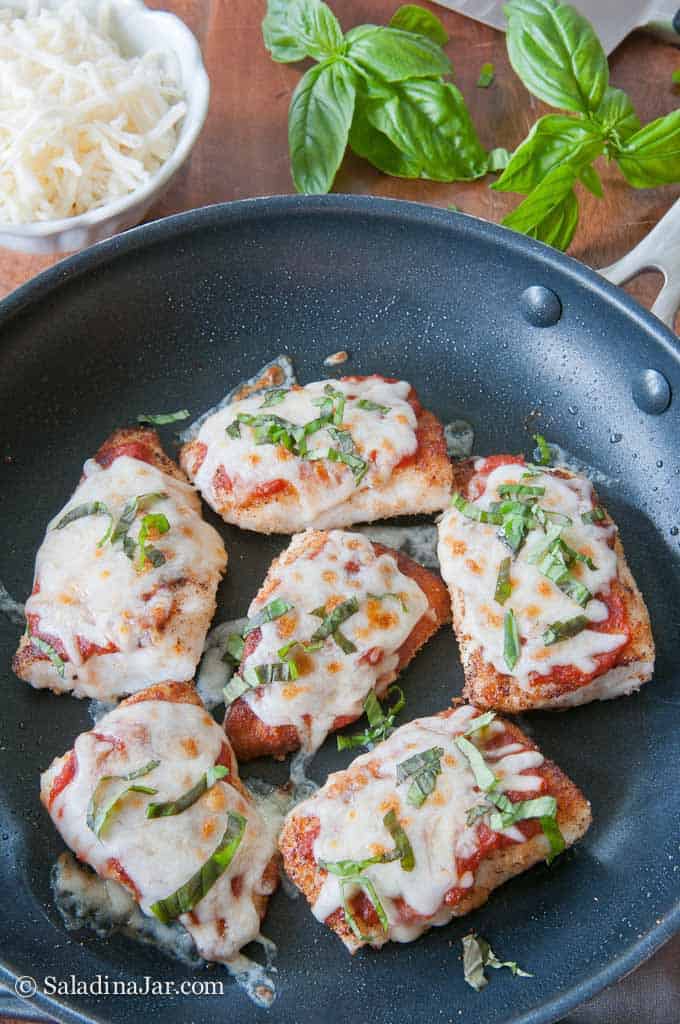 Any tips for getting kids to eat fish?
Get your kids to help you fix it. They might be more likely to eat it. It's worth a try.
Need more tips in this area? Check out the strategies outlined in this article about getting kids to eat fish by Bon Appétit. Serving breaded fish like this recipe is just one idea.
How to cook Pizza Fish in a hurry:
This fish recipe takes less than 15 minutes to make. Using frozen fish makes it even more convenient from a shopping standpoint.
Frozen tilapia and orange roughy will defrost in the time it takes to walk in the door from work, change clothes, and heat up the skillet. Typically, it takes less than 20 minutes to defrost the average fillet when placed in a bowl of water.
Another way to cut corners with this recipe is to first brown the fish, cover it with pizza sauce and cheese, then put a lid on the pan and let the residual heat melt the cheese. This cuts out the broiler step although your cheese won't get brown.
How to assemble this recipe: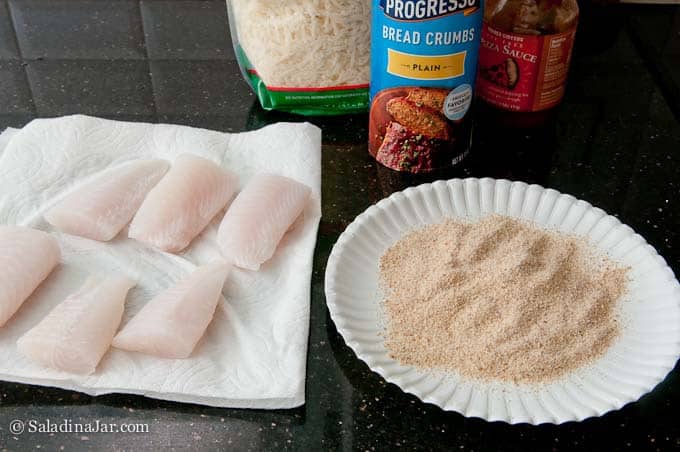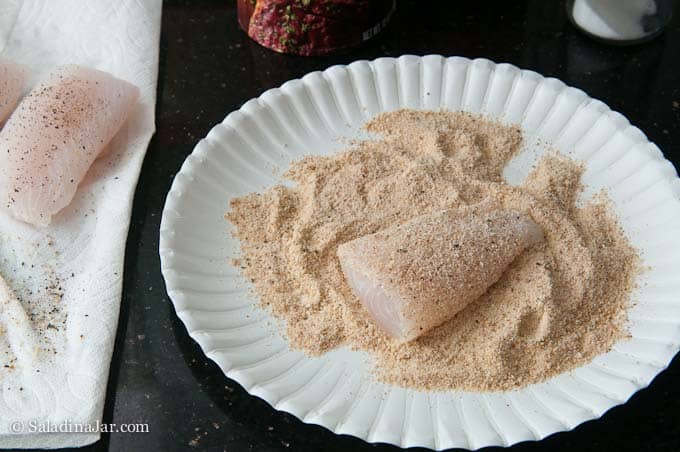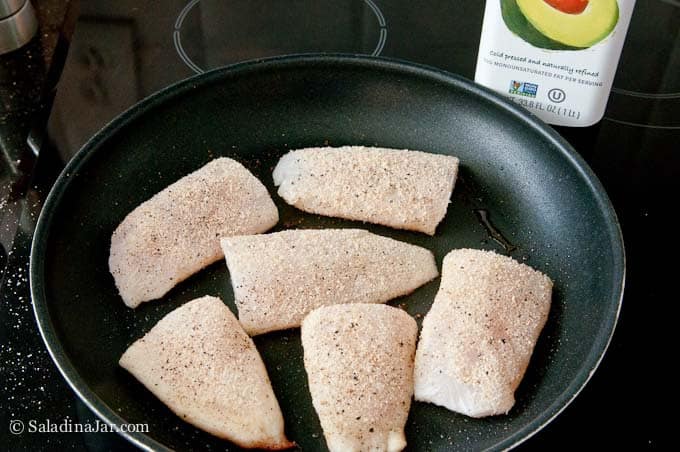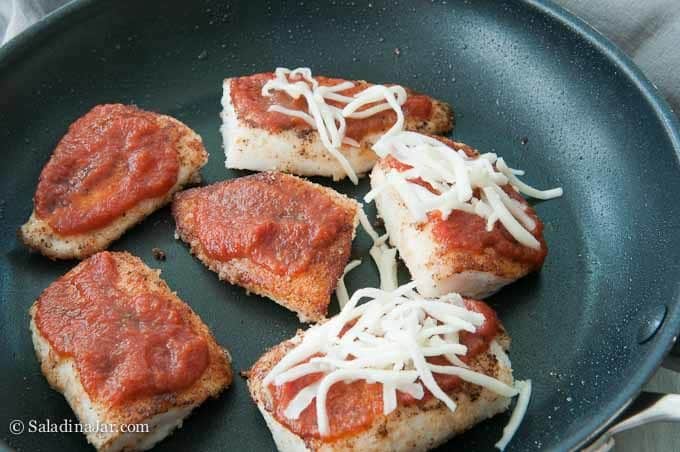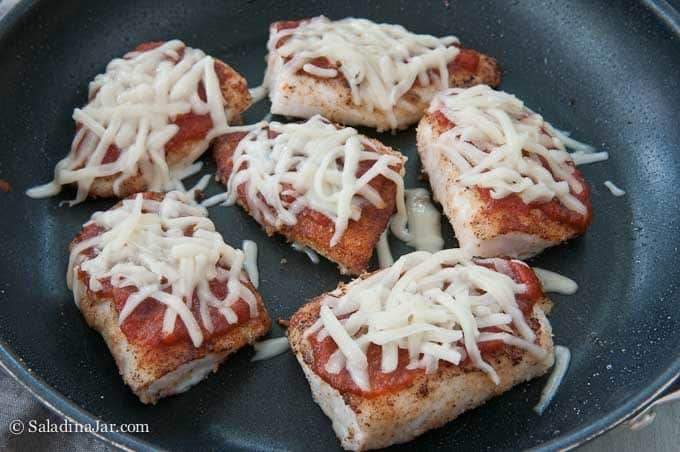 ---
Looking for more fish recipes?
If you enjoyed this recipe, it would help others and me if you gave it a five-star rating inside the recipe card below. 🤩 No comment required. Thank you.

Hope to see you again soon!
Paula
p.s. Questions or suggestions? Please email me: Paula at saladinajar.com.