Roasted Eggplant and Potatoes with eggplant, zucchini, potatoes, and mushrooms are seasoned with a ranch dressing dry mix packet and roasted in the oven.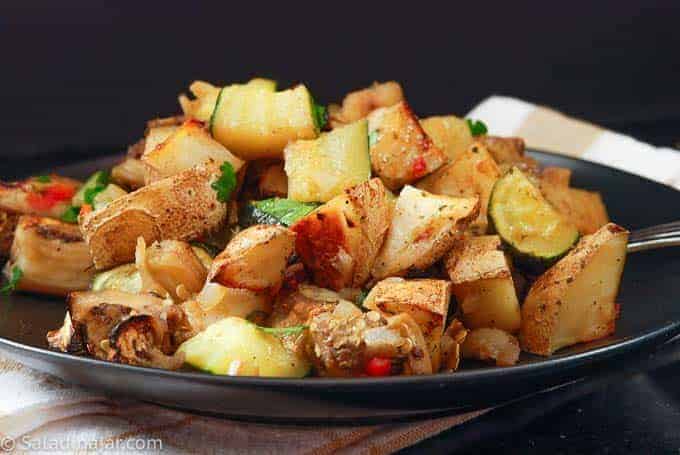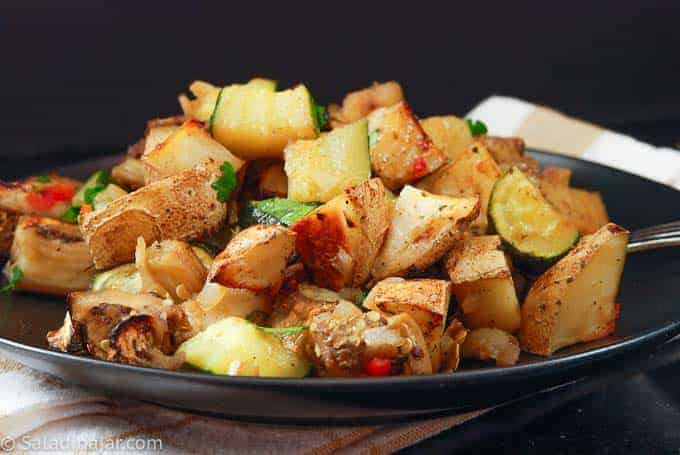 My daughter-in-law, Amanda, gets me into a lot of trouble. She loves to shop around for cool but inexpensive china and kitchen wares at places like TJ Maxx, Ross, and our local Goodwill store.
She finds the BEST stuff. I see it and then I want to shop in the same places. Of course, I find other stuff I don't need, but might someday, so I have to buy it, too.
See what I mean?
Amanda also gives me good ideas — like this variation on roasted veggies she found in Art Smith's Kitchen Life cookbook. When I first tasted it, I didn't recognize the eggplant. Nor did I recognize the seasonings as a dried salad dressing straight out of the packet. Doesn't get any easier than that!
You won't have trouble eating your vegetables when you put this on the table.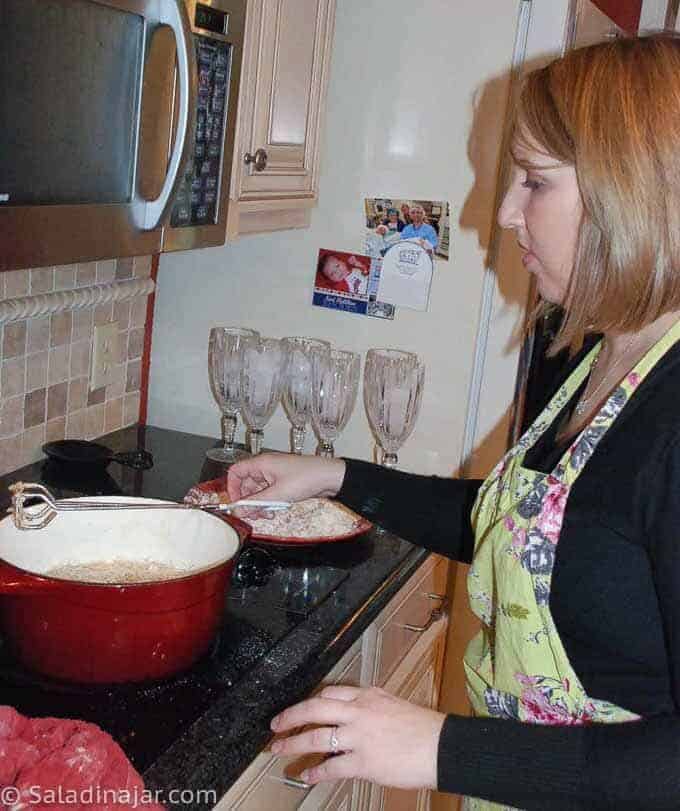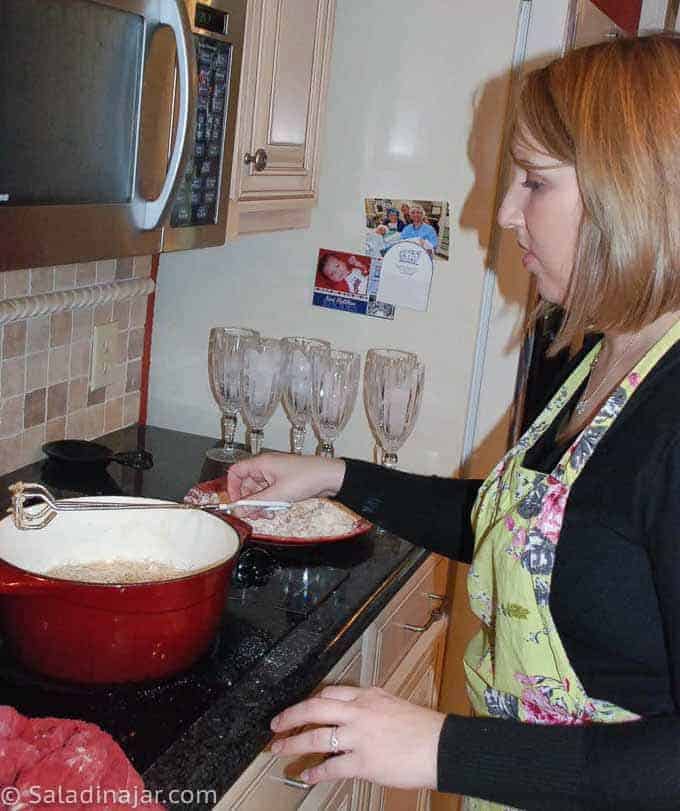 Thanks, Amanda.
---
---
Did you enjoy this recipe? You can help others (and me) by leaving a rating on the recipe card itself underneath the picture. No comment required. Thank you.

Hope to see you again soon!
Paula
p.s. Questions? Email me: paula at saladinajar.com.
Related Posts: