Preview: This delightful combination of corn, eggplant, tomato, and basil comes together in a side dish I like to call Corn and Eggplant Vegetable Medley.
100˚F+ temperatures are stagnating around us like a lazy fog here in Texas.
My motivation and inspiration in the kitchen have melted away faster than frozen-hard butter melts in a microwave. Because of the high temperatures, cooking seems like a lot of trouble. If I do cook, it's mostly without a recipe.
Can you relate?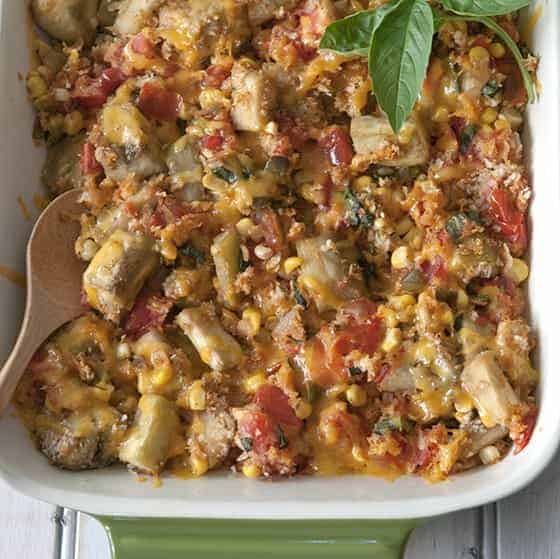 All this means I have been pulling out my familiar, but simple favorites like this Corn and Eggplant Vegetable Medley. It's perfect for people who want to eat more veggies but are tired of green beans and carrots.
---
Pin the picture below to save for later.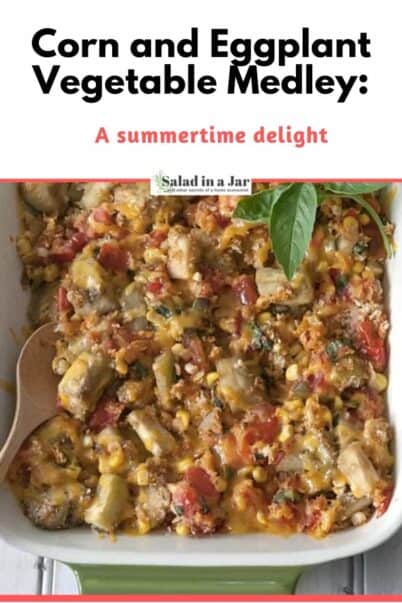 ---
Did you enjoy this recipe? If so, you can help others and me by leaving a 5-star 🤩 rating inside the recipe below. No comments required.
Hope to see you again soon!
Paula
p.s. If you have any questions or suggestions, you can email me privately: paula at saladinajar.com.