Eggplant and cornbread are the base of this Southwestern Dressing. Add in all sorts of veggies, including green chilies, for a savory side dish or vegetarian entree with unstoppable flavor.
Were you a Downton Abby fan? I miss it. We also like Heartland, a family-friendly show produced in Canada. Do you know it?
Unlike Downton Abby where the elderly Dowager Countess of Grantham seems to get the best lines, the young neighbor girl Mallory in Heartland often offers opinions no adults would dare speak.
For example: "What is this stuff?" as she looks down at her plate. When told it was Shepherd's Pie, she remarked, "It looks more like something the shepherd stepped in."
I hope this recipe doesn't look that bad, but I'll admit cooked eggplant is the opposite of photogenic. Is there a word for that? Can somebody help me? In ultrasound, we call it "ultrasound ugly." Maybe we could call eggplant "food ugly."
My Obsession with Eggplant…
The unfortunate appearance of eggplant won't keep me from eating it. I'm obsessed with it. Here's proof as seen in these recipes already published on this blog: Ratatouille Soup, Chicken and Eggplant Stirfry, Roasted Eggplant and Potatoes, and Corn and Eggplant Vegetable Medley.
If you are tired of green beans, broccoli, and carrots, why not try some eggplant. Although I call this "dressing" because it has cornbread in it, you could just as easily substitute rice or quinoa in place of the cornbread.
I'm not a fan of boiled eggplant as called for in so many eggplant recipes. I much prefer to grill it using a grill pan, so it doesn't get mushy. In the absence of a grill pan, sauté the eggplant in a skillet brushed with olive oil.
Since I'm always looking for ways to trim calories, I'm rather sparing with the cheese. Otherwise, I would stir an additional two ounces of shredded Cheddar into the casserole just before baking.
How to make Southwestern Eggplant Dressing: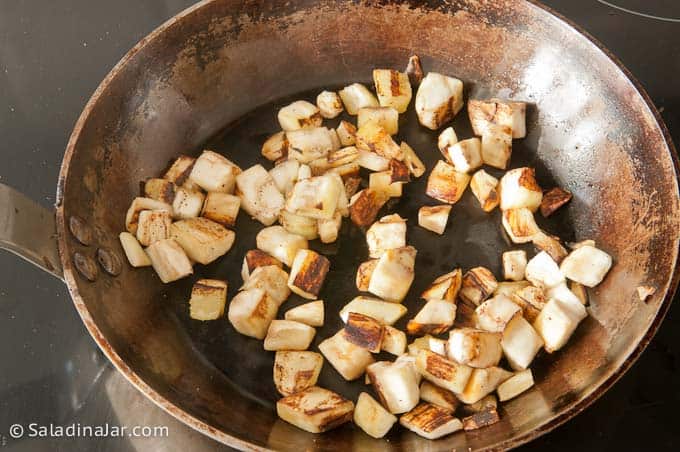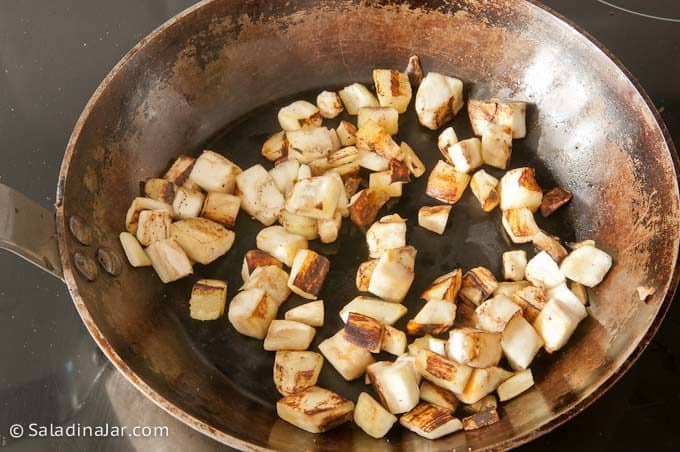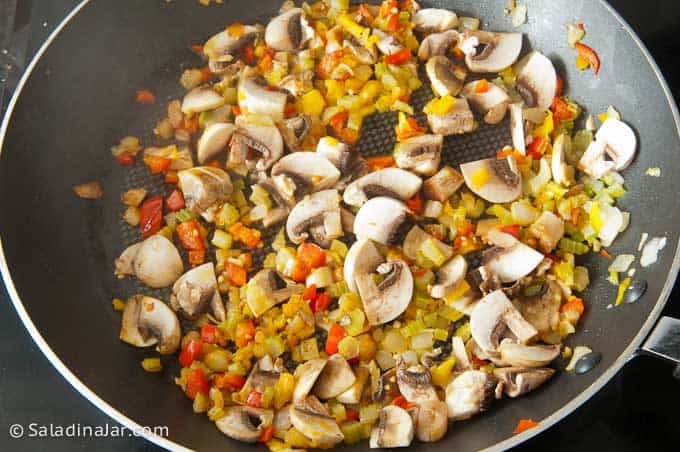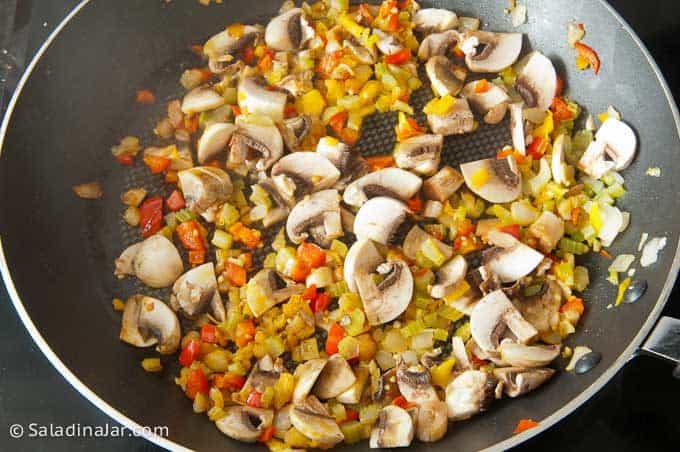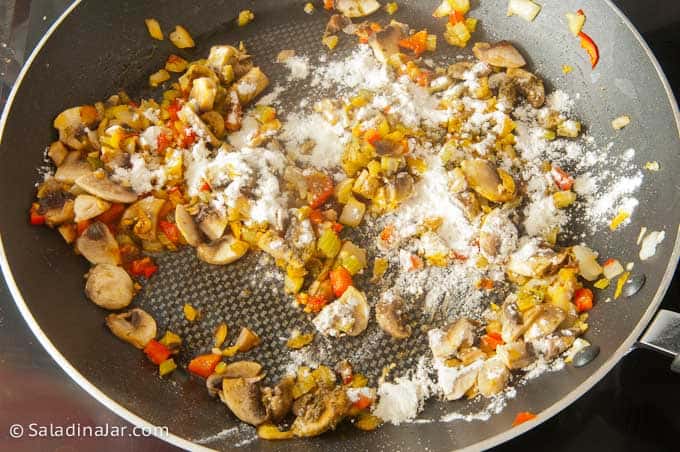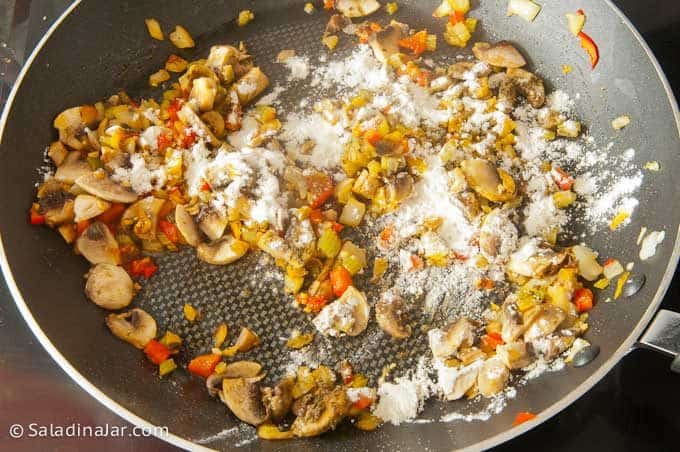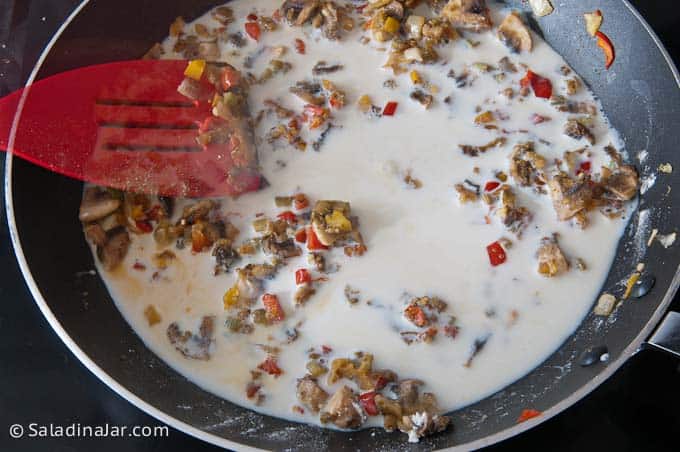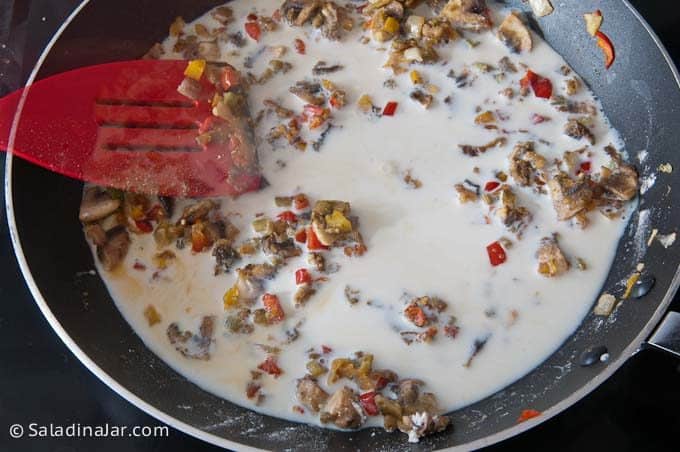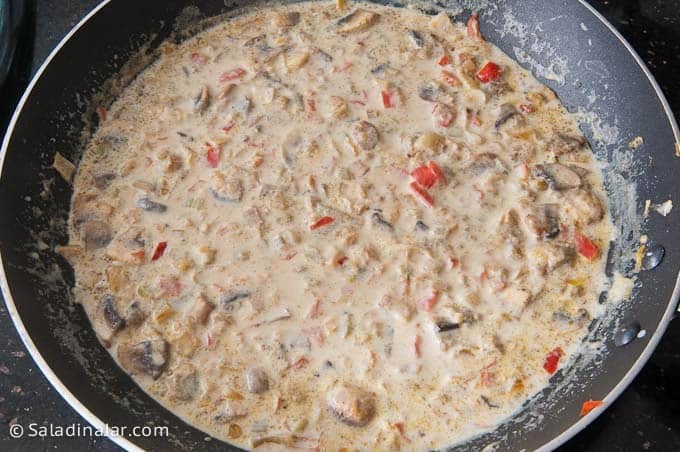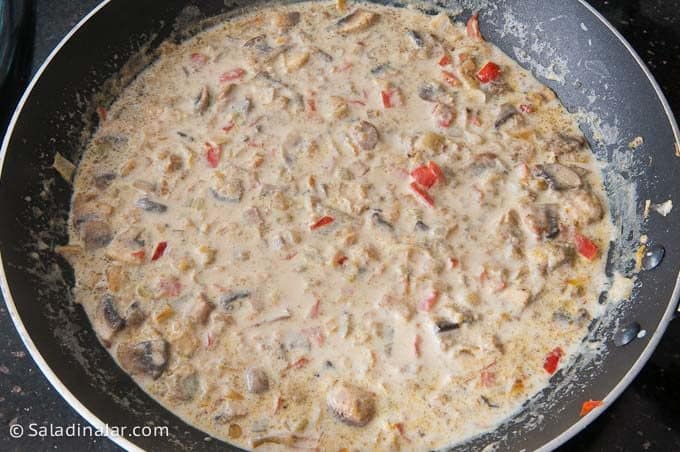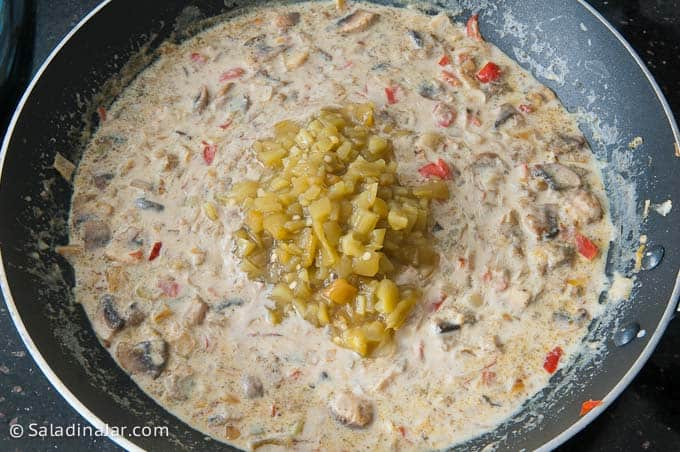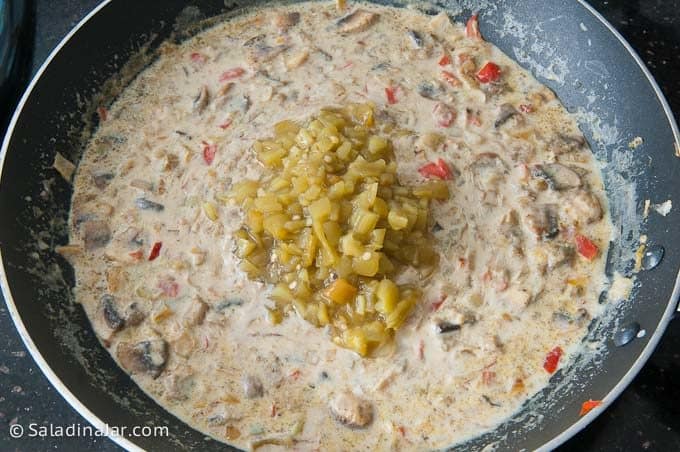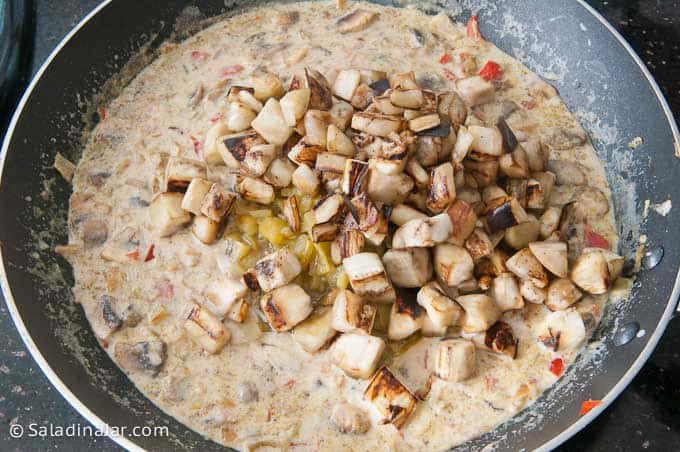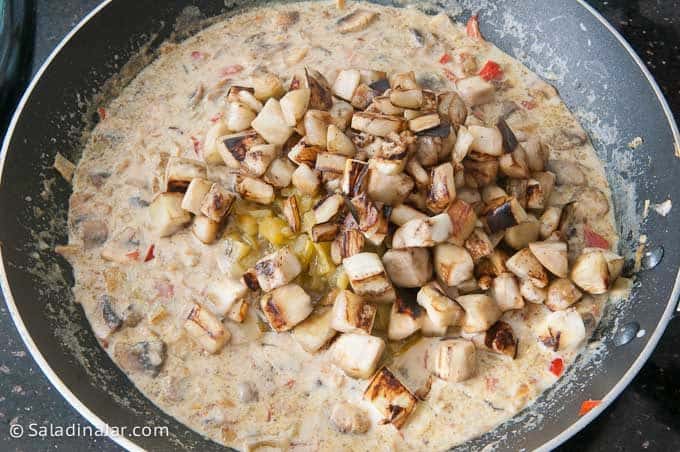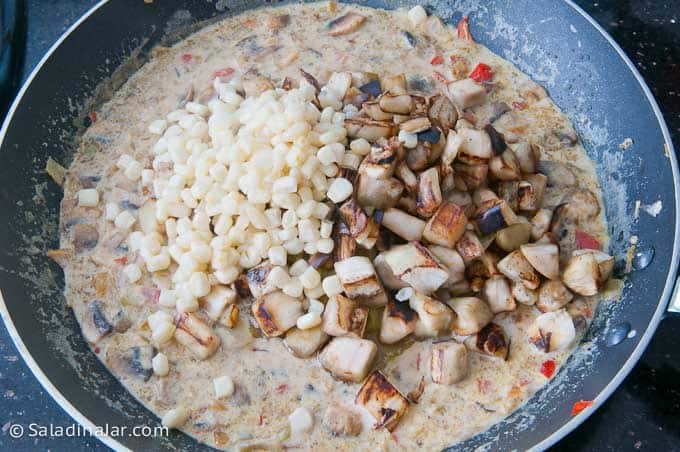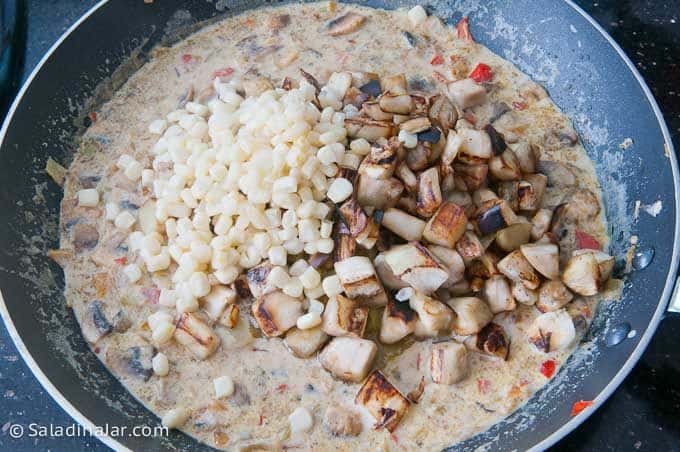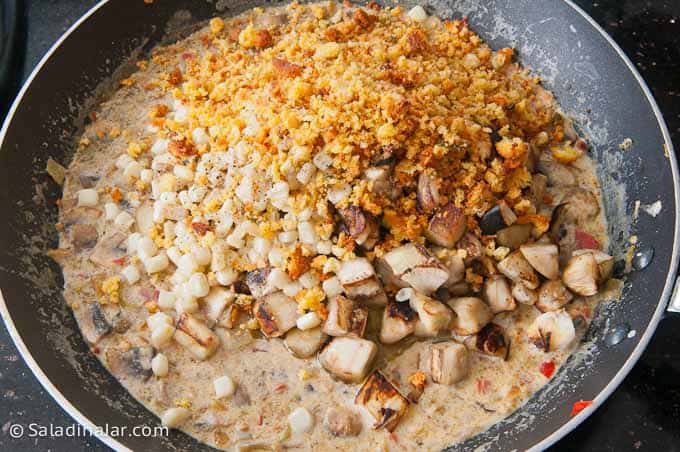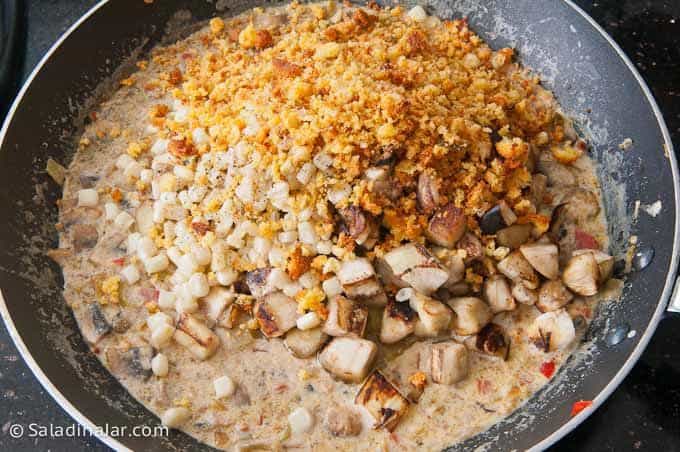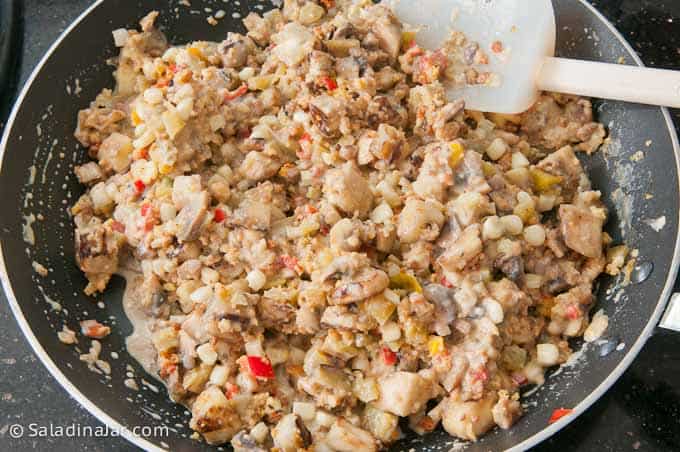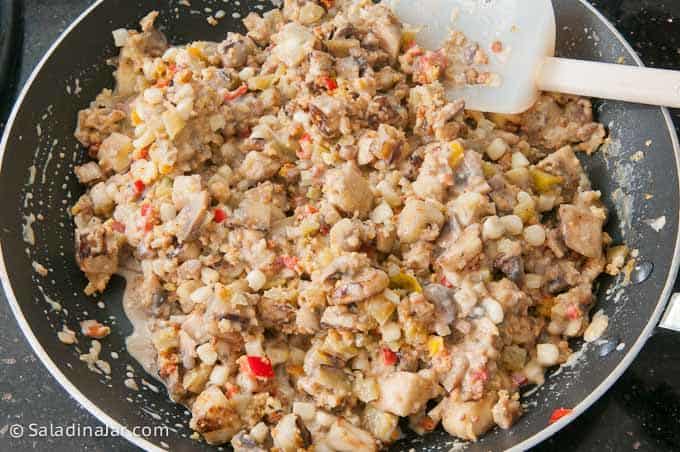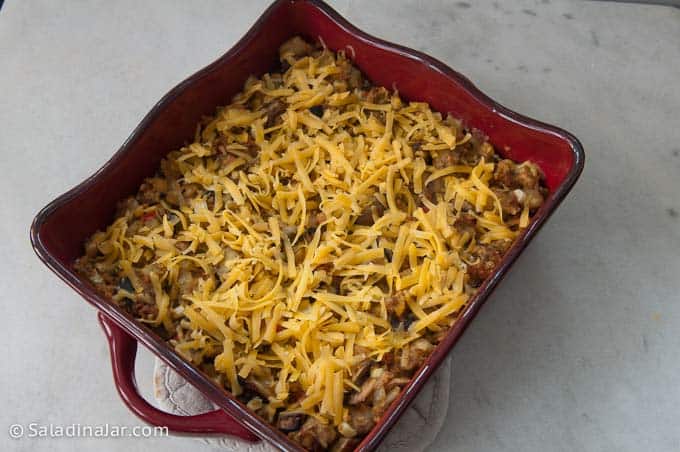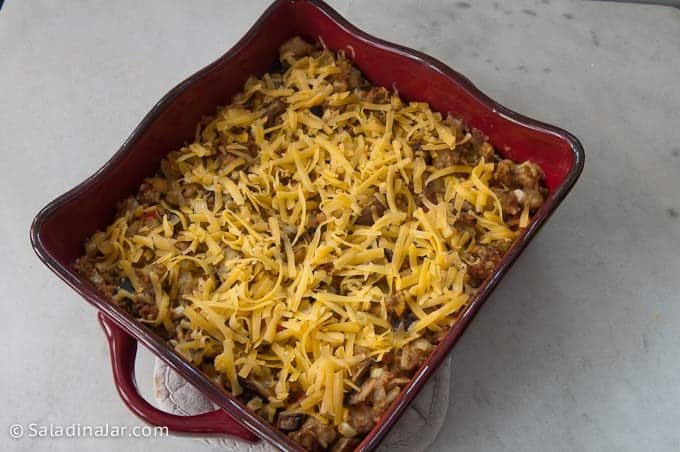 Post Related to Southwestern Eggplant Dressing