Preview: Sausage-Stuffed Eight-Ball Squash is an unusual-looking squash with a taste similar to zucchini. I think you'll like this easy, colorful, and delicious dinner entree recipe.
Eight-ball squash are almost perfectly round balls. However, the color can vary. I've only seen the yellow/green color shown but they also come in a solid green more like a zucchini.
The taste is similar to zucchini squash. When I saw these at the produce stand, I knew I had to try them.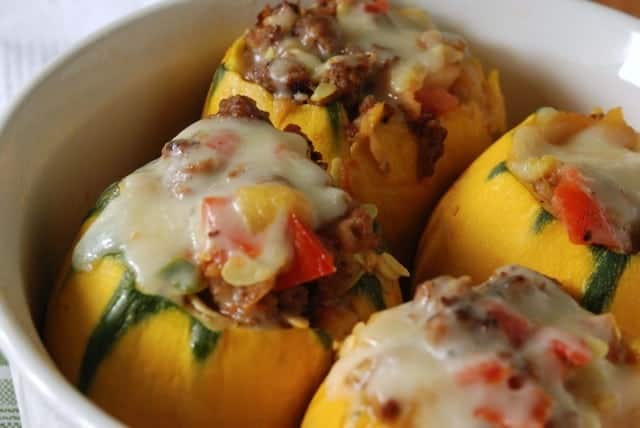 ---
---
How to prepare Eight-Ball Squash:
First, slice off the stem end. You will want to cook the squash partially before you clean out the innards. Allow about 10 minutes with an inch of water in the pan unless the squash is extremely large.
Prepare the filling while the squash cook.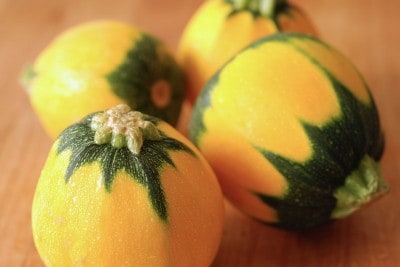 ---
How to clean out Eight-Ball Squash:
A grapefruit spoon with serrated edges is a handy tool to dig the filling out of the squash. A melon baller works really well, too.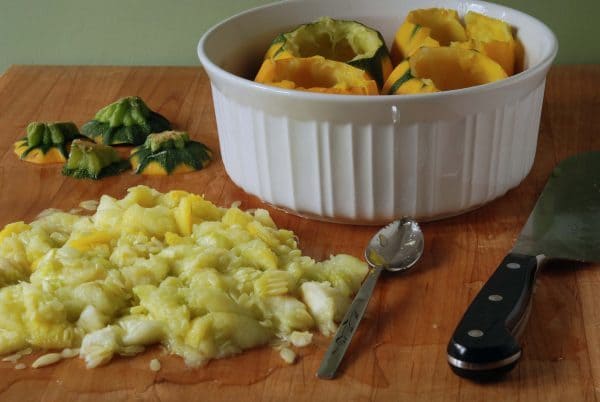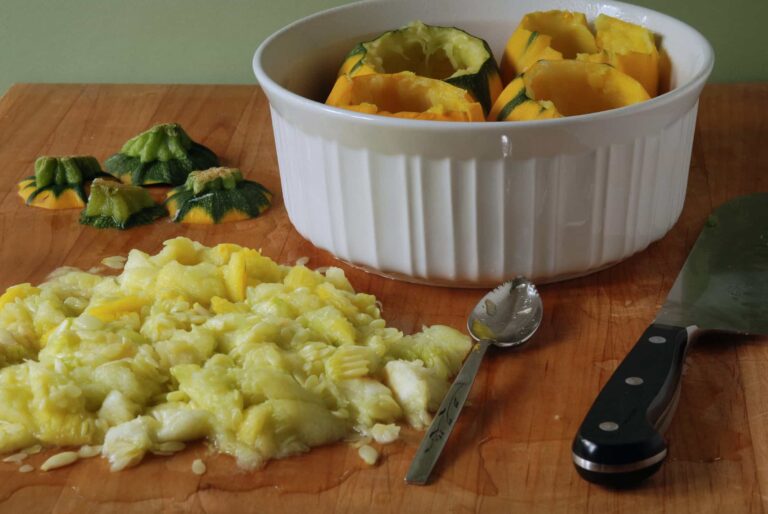 ---
If you are a veggie-lover, take a look at these recipes:
---
Did you enjoy this recipe? If so, you can help others and me by leaving a 5-star 🤩 rating inside the recipe below. No comments are required.
Hope to see you again soon!
Paula
p.s. If you have any questions or suggestions, you can email me privately: Paula at saladinajar.com.
---