Preview: Healthy iced coffee is made with coffee concentrate and unsweetened cashew milk. This low-calorie latte checks in at only 25 calories.
Only 25 calories? In a quart-size Mason jar? Seriously? The hot, muggy days we're having in Texas here lately call for serious refreshment.
I drink this healthy latte made with cashew milk every single day in the summertime after lunch. It's refreshing and fills me up at the same time. In the winter, I make a version of the same thing, without ice, heated in a mug.
How do you make coffee concentrate?
I like Pioneer Woman's recipe for Perfect Iced Coffee. Make a huge container if you want one every day. The concentrate will stay fresh in the fridge for 2-3 weeks.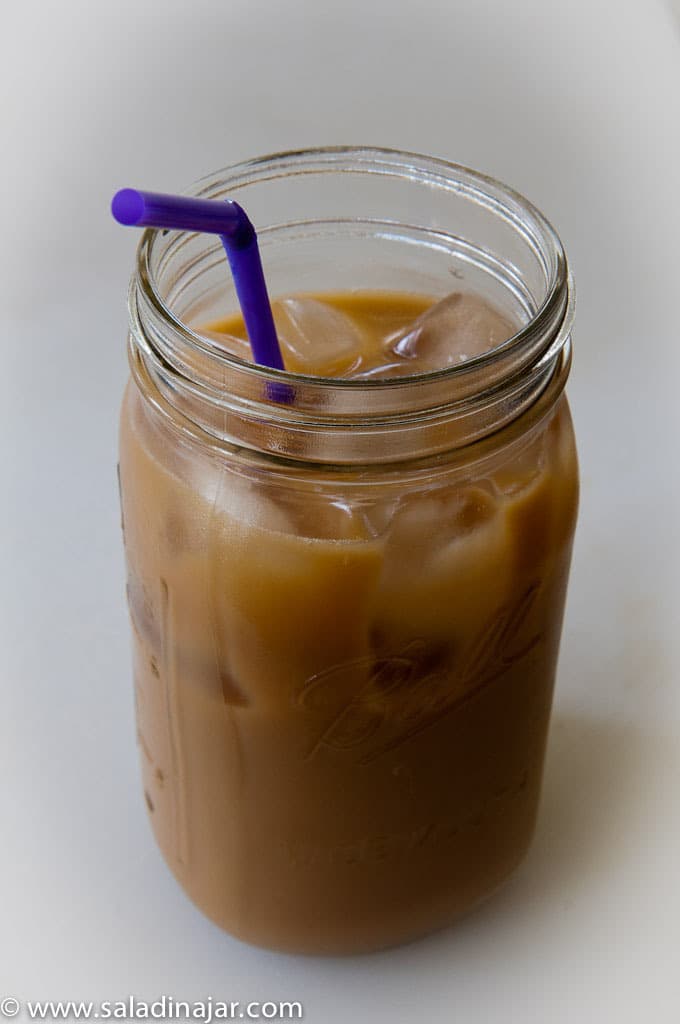 How to assemble a low-calorie coffee drink: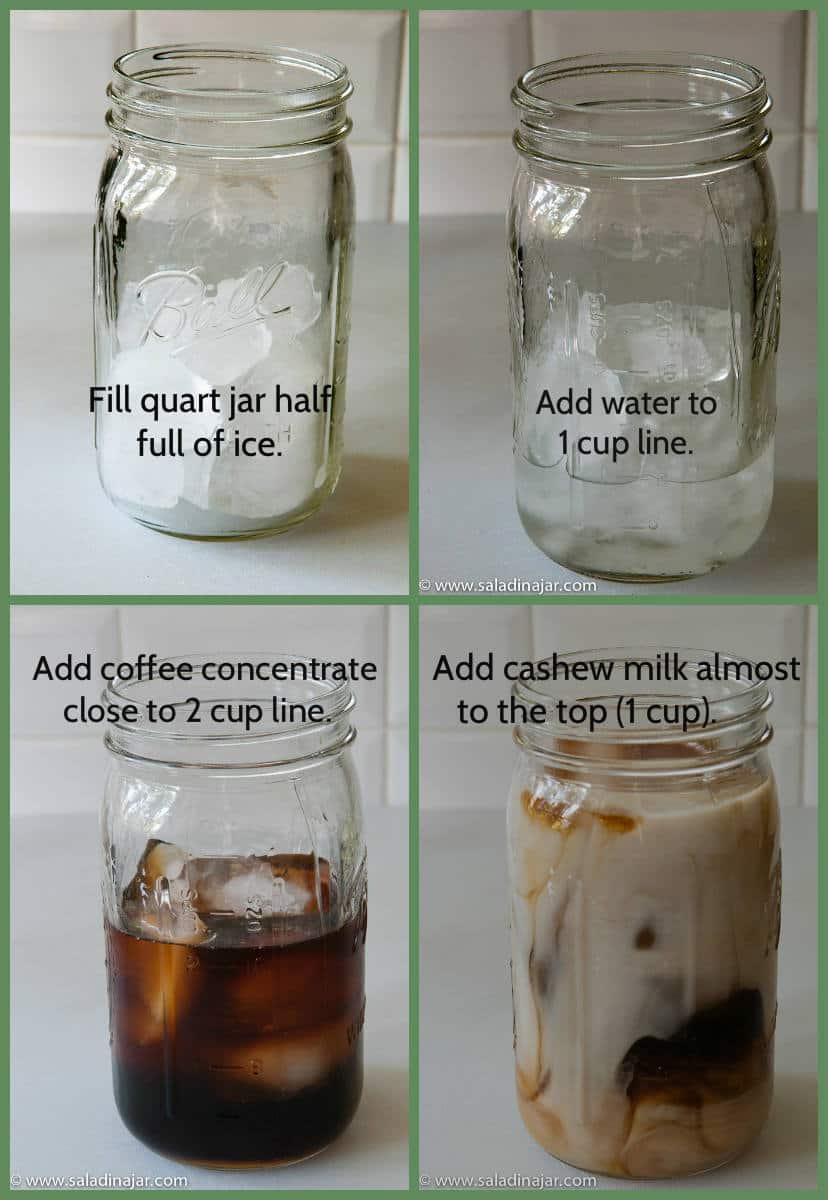 ---
What's the secret to this healthy iced coffee?
Unsweetened cashew milk. Have you tried it? I prefer it over almond milk. Unsweetened cashew milk has fewer calories (25 per cup), and I like the flavor better, too.
Of course, you can adapt this recipe to your tastes, including using the nut milk of your choice (remembering that the calorie count may be different).
Since I drink this in the afternoon, I've got to have decaf. The amounts listed are only suggestions. Suit yourself.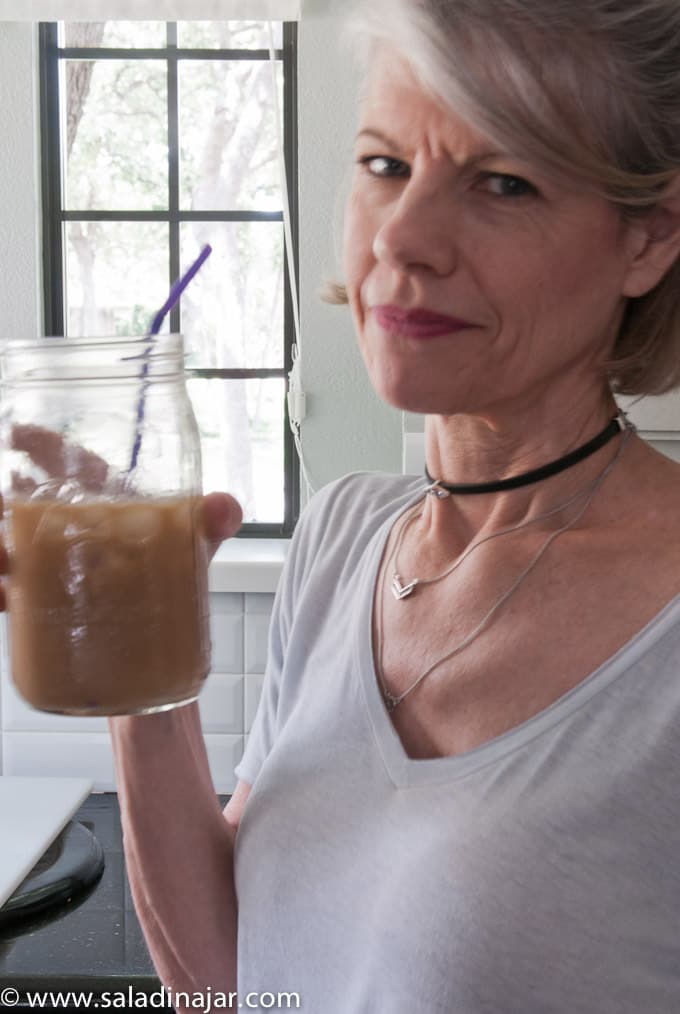 I usually eat some Spicy Dark Chocolate Pecan Bark with my latte. It's a great way to finish off my salad lunch.
---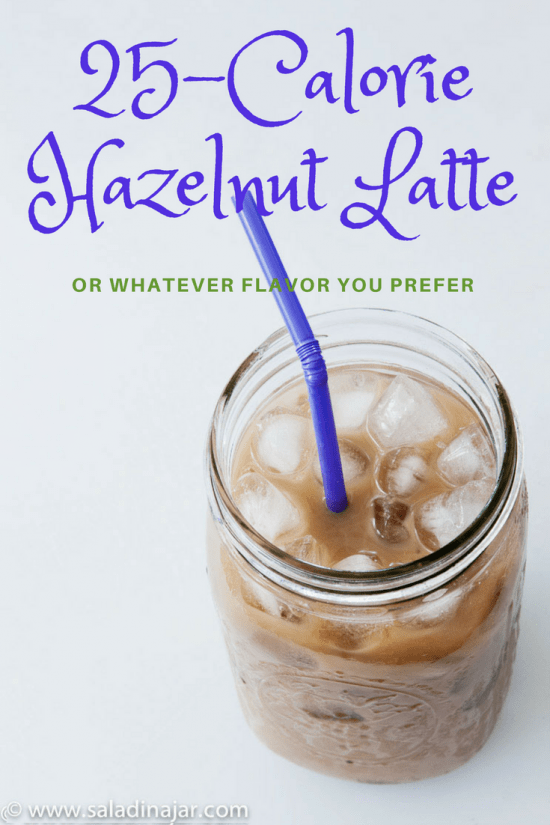 ---
If you love coffee, check out these posts:
---
If you enjoyed this recipe, it would help others and me if you gave it a five-star rating inside the recipe card below. 🤩 No comment required. Thank you.

Hope to see you again soon!
Paula
p.s. Questions or suggestions? Please email me: Paula at saladinajar.com.
---