Instead of layered salads, Salad in a Jar "my way" is all about an amazing way to keep your chopped lettuce (romaine) fresh. Prevent the edges from turning brown for up to 10 days by vacuum-sealing lettuce into Mason Jars.
I routinely vacuum-pack 7-9 quart jars of romaine lettuce at one time. It only takes about 30 minutes (with practice).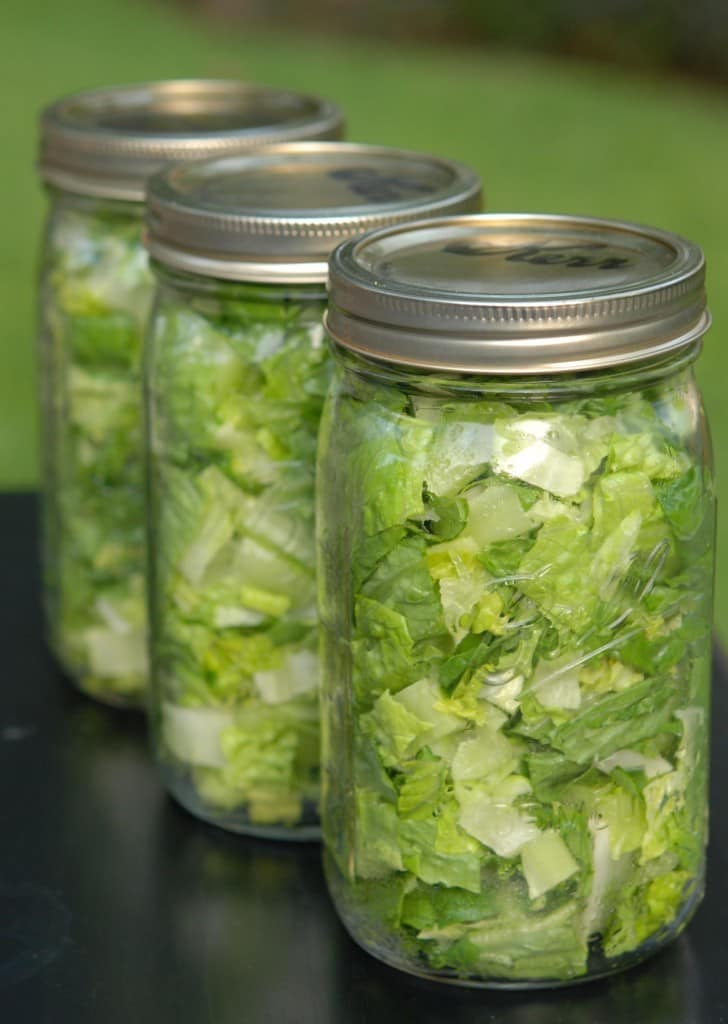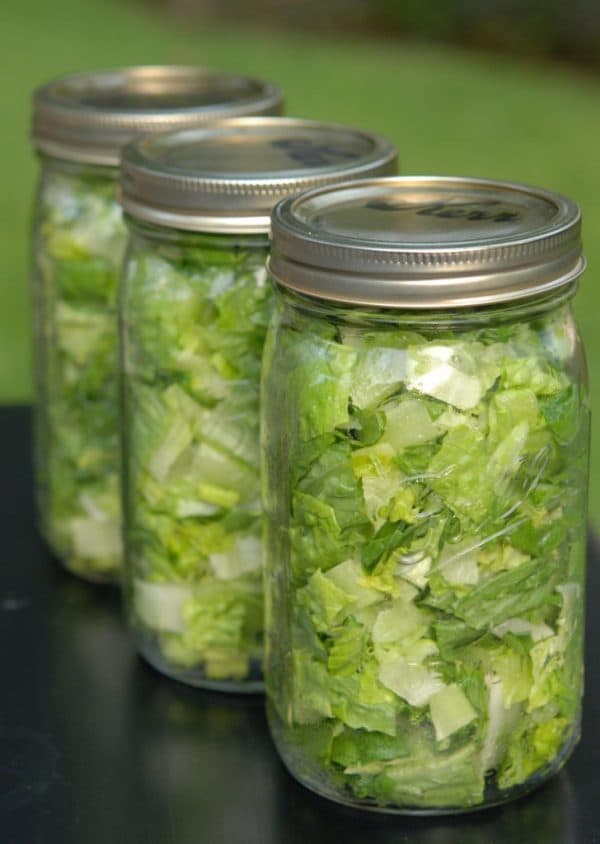 What is the reward for a minimum of advance prep?
At least a week's worth of a large salad for each day.
When I have ready-to-eat (cleaned and already in small pieces) lettuce in the fridge, it's practically impossible not to eat salad nearly every day.
Another benefit?
Packing lettuce in Mason jars means portability and reusability.
Curious?
Check out the links below to get all your questions answered.