I have recommended the Matfer Bouillon Strainer in the past, but some of you are still unbelievers. Yes, it's a bit expensive, and it can be challenging to store. But all is forgiven when you use it.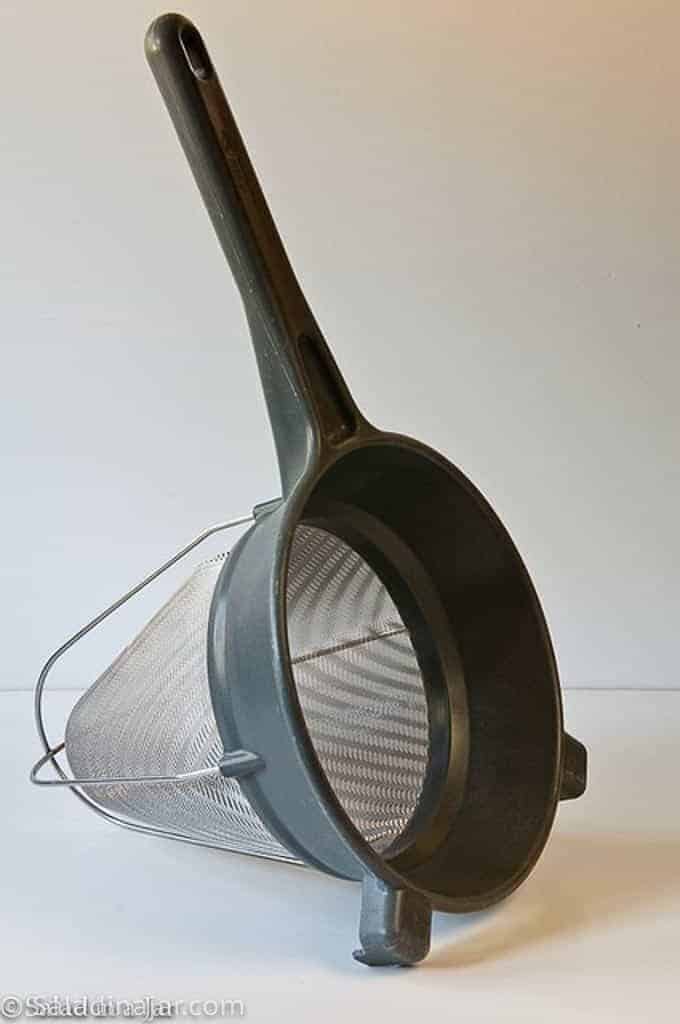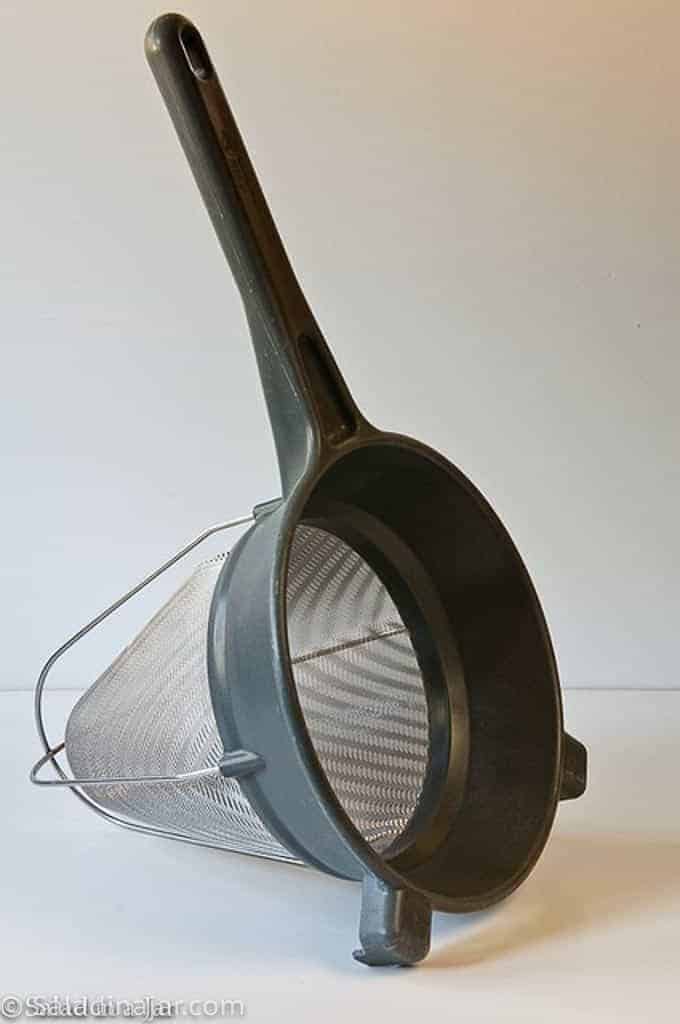 In my kitchen tools Hall of Fame, this Matfer 17360 Exoglass Bouillon Strainer ranks right up there with my Kitchen Aid mixer, Zojirushi bread machine, Reynolds Handi-Vac, and a Pyrex 2-quart batter bowl.
Google this particular strainer, and you will find various sources from Amazon to restaurant supply houses with prices ranging from $75-100+. Before you faint and click away, give me a minute to show you why I'm in love.
Why I love my Matfer strainer
No-rust stainless steel mesh
Light-weight, especially for its size
Balanced for easy handling
Mesh so fine you don't need cheesecloth for most applications
Dishwasher-safe
Heavy-duty and heat-resistant plastic handles and frame
Two hooks opposite the long handle make it easy to hang on the edge of a large bowl or pan or even a small sink
Sturdy even when full of heavy food
Easily holds two quarts of food
Mesh is strong enough to withstand pressure while pushing food through it
Metal rods surrounding mesh hold the sieve (and food) away from the bottom of the sink or pan you have under it
The conical shape takes advantage of gravity to strain the food faster and more evenly which is especially important to yogurt and cheesemakers
How I use my strainer
#1
Strain yogurt to make Greek yogurt.
In the past, I have encouraged Greek yogurt makers to buy this beautiful strainer to save time and aggravation when straining yogurt because no cheesecloth is needed (unless your yogurt is too thin).
Sometimes beginners are unconvinced they need a quality (read expensive) strainer for this one purpose. Admittedly, there are many cheaper strainers on the market. Some will work, but I have seen none that surpass this one in terms of handling, durability, and size (will easily hold 2 quarts of yogurt).
If you are addicted to making your own Greek yogurt, I can't tell you how much you will enjoy this strainer.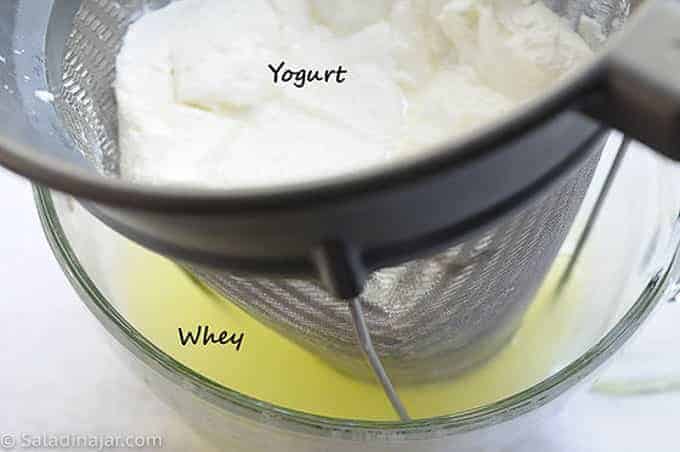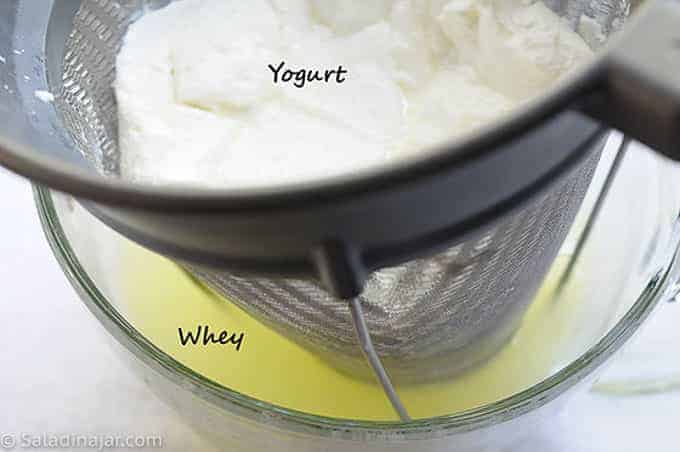 #2
Strain homemade chicken stock.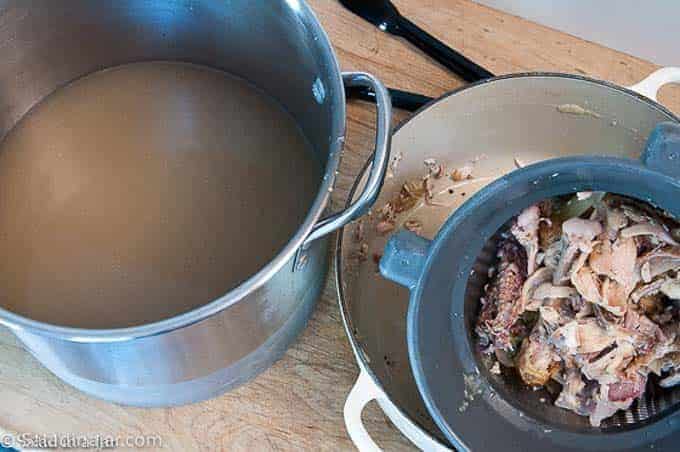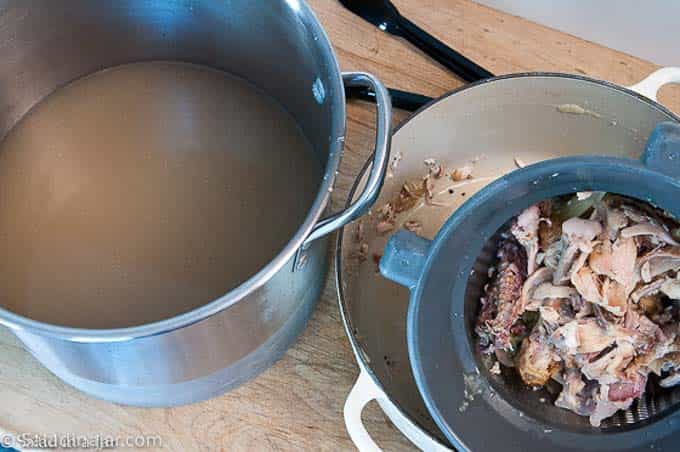 #3
Remove small seeds from berries for jellies, jams, ice cream, smoothies, etc.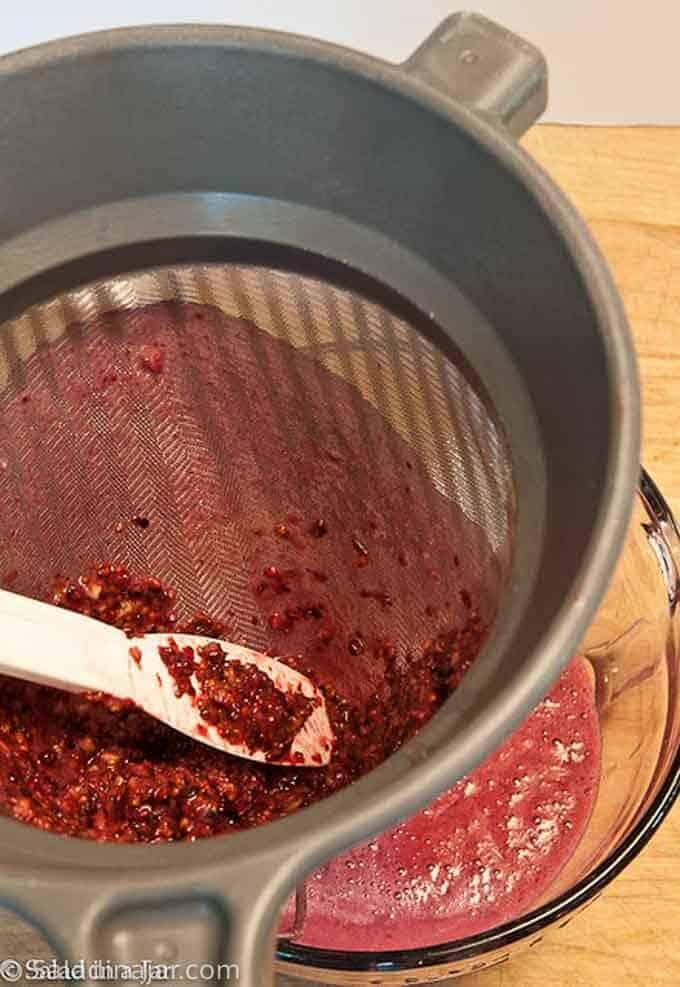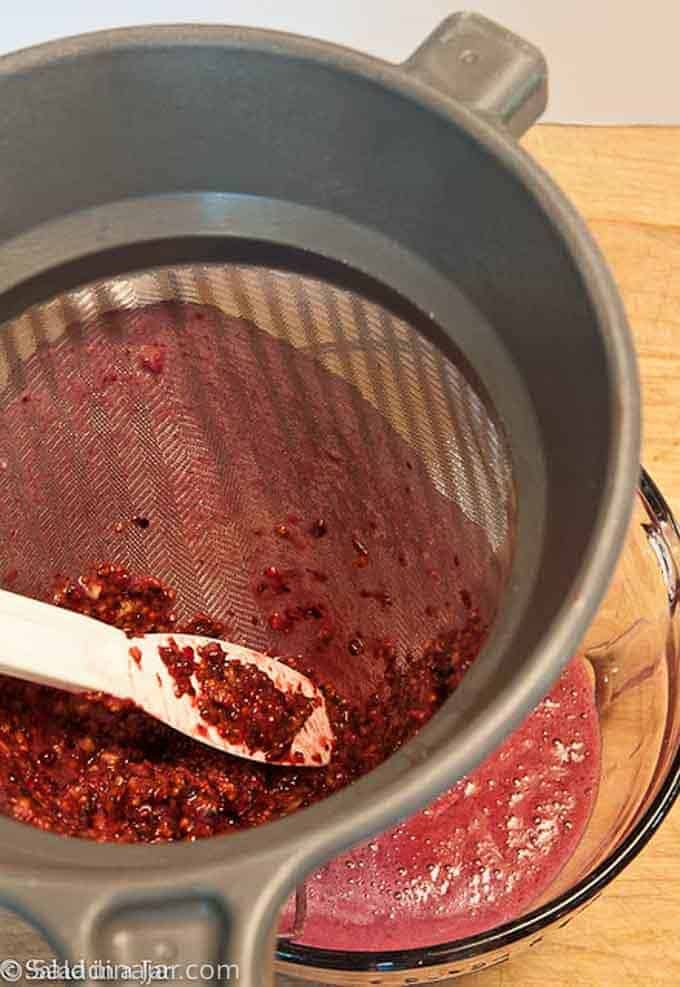 #4
Strain grounds from iced coffee base.
(I use Pioneer Woman's recipe.)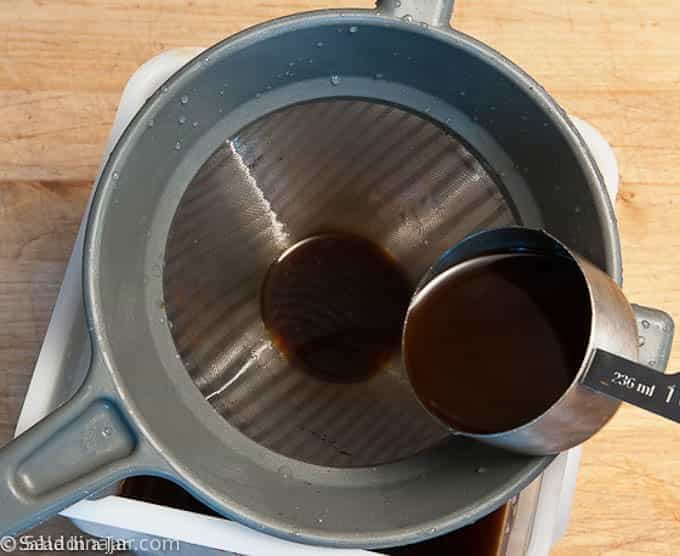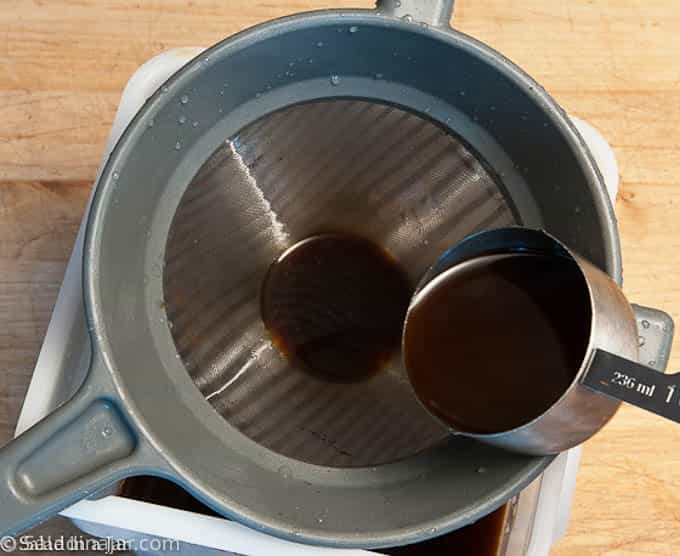 #5
Remove lumps from your gravy, pudding, or cooked ice cream base.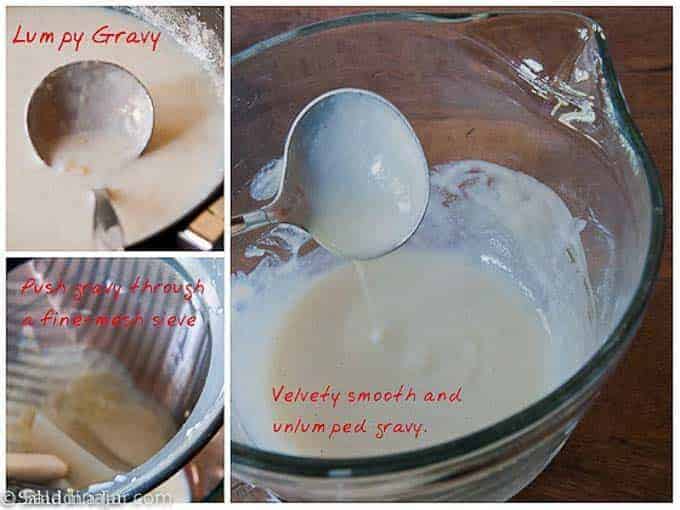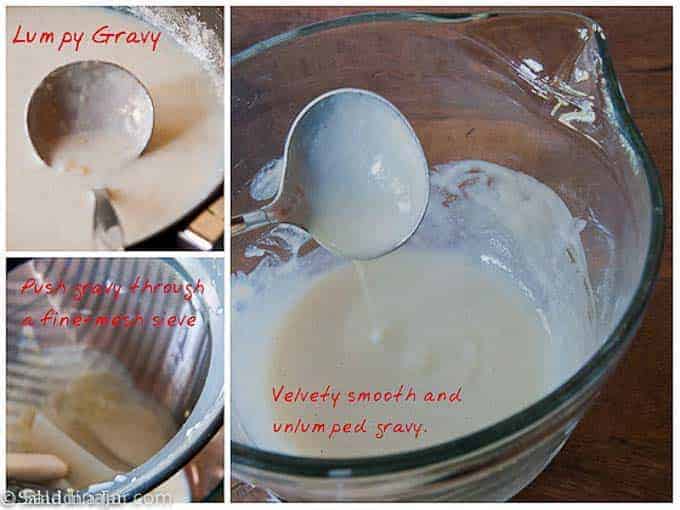 #6
Making cheese at home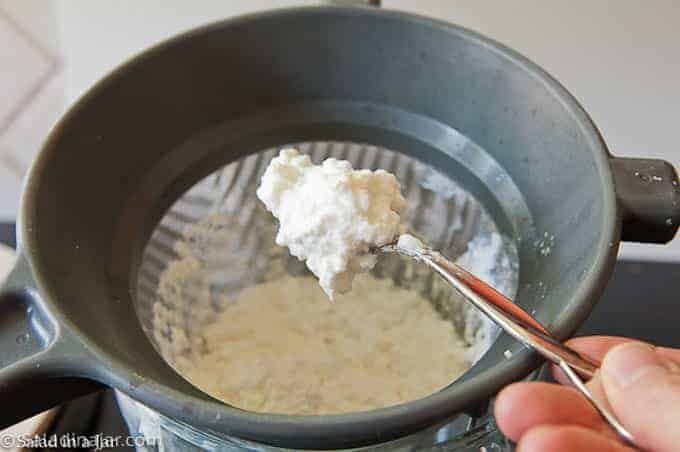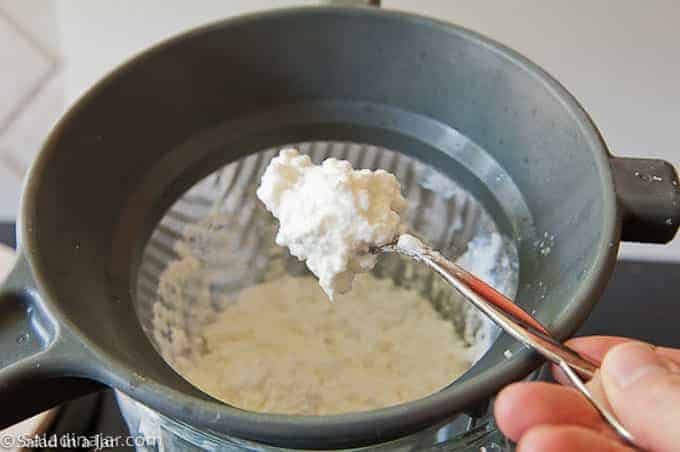 #7
Use as a colander.
Ever tried to wash an entire bag of spinach in a small grocery store strainer?
A kitchen secret for my yogurt-making friends
Wet the strainer before you start.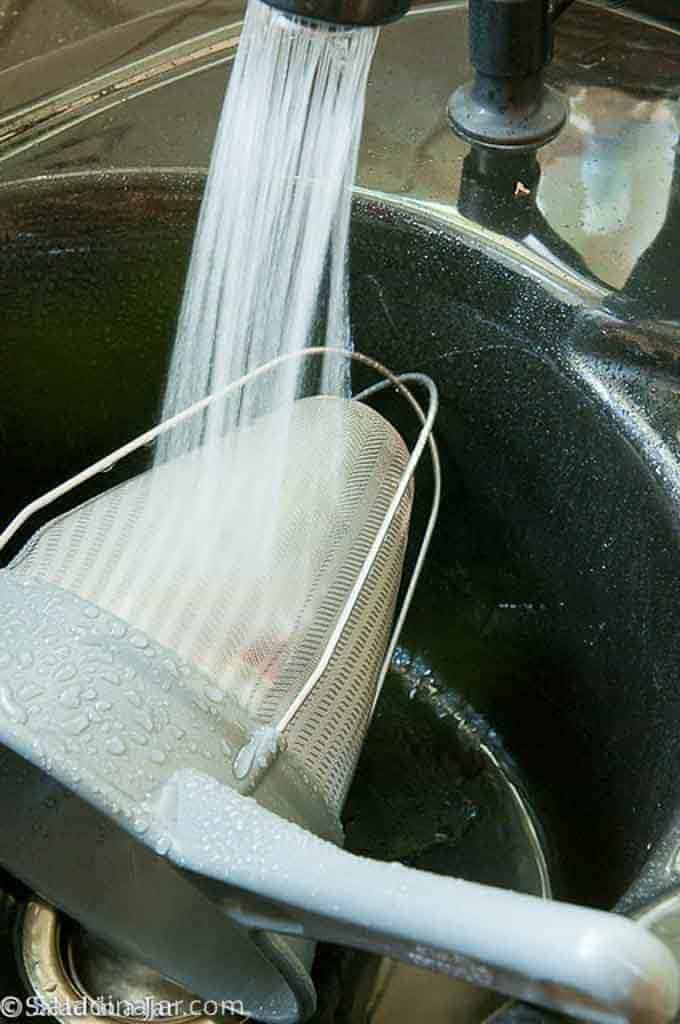 The tension in the microscopic holes created by the water helps to catch the solids when straining yogurt to remove the whey.
May I also remind you to gently place your yogurt by spoonfuls into the sieve instead of dumping the whole batch in at one time. The force of pouring it all at once may cause you to lose some solids in the beginning.
P.S. This is not a sponsored post. I just love this strainer and wanted to tell you about it.
What else would you like to read about making yogurt?
---
If you found this post helpful, sign up below for exclusive tips and updates in your inbox for FREE.
Did you enjoy this recipe? Help others (and me). Leave a rating on the recipe card itself underneath the picture. No comment required. Thank you.

Hope to see you again soon!
Paula
p.s. Questions or suggestions? Email me: paula at saladinajar.com.